[tdc_zone type="tdc_content"]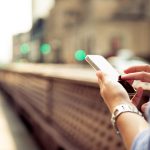 ABOUT US
GlobalNet Pictures is the online library of news photo distribution agency Enterprise News and Pictures, supplying breaking news and archive pictures worldwide. Our images are published on a daily basis in national newspapers, on TV news and globally on internet news sites.
When we cover a newsworthy story we aim to try and be the first to get the vital pictures as the story breaks.
With over 38 years experience in Fleet Street journalism and with contacts all over the country and around the world, documentary makers, breaking TV news bulletins, and newspapers online or on the street can count on us to get the pictures that tell the story.
We have a vast archive of hundreds of thousands of images dating back many years and have covered most of the biggest crime stories to hit the headlines around the globe during that time.
GlobalNet, the internet version of Enterprise, began by covering the cases at the Old Bailey and the High Court and started supplying Fleet Street with photographic prints delivered by hand in the early 1980s.
We were one of the first agencies to go digital by purchasing the groundbreaking Nikon D1
when it was launched, which enabled us to supply our clients before our rivals and almost instantly via the internet.
GlobalNet aim to have what you need for your story, obtaining pictures fast.
Look here first and hopefully we've got it.
If you are already a regular newspaper client of Enterprise News and Pictures, we can arrange for you to login, download and pay through your existing contributor self-billing or similar automated payment system, that may already be set up and operating.
If you want to create an account and pay at the checkout you can do that.
If you are a new client and need to discuss particular usage terms, then just email us.
if you have any specific download requirements or require varied terms not covered on the website, then you can contact us through pictures@globalnetpictures.co.uk
If you are a news website and want to purchase a number of photos that cover an entire story,
then we offer special competitive discounted rates for bulk purchases of website use only pictures.
If you need images to insert in a book or a pamphlet or for intranet use, advertising or for another purpose and just want to download and pay at the checkout then you can do that too.
If you are a TV news company, researching images for a documentary or crime programme, you should be able to find the conditions of use you require just by logging in, with multiple and varied terms available, including 24 hour or unlimited in perpetuity.
You may want to regularly search and download, but you can still email us if necessary to negotiate specific deals or buyout terms not covered on the website, or any special conditions.
Whatever you want to do or however you want to arrange to pay, I'm sure we can accommodate your business needs.
Need it fast for breaking news? – So do we, so hopefully we will have the pictures you want.
To find the images you are looking for, just create an account, login and enter the surname or a key word which relates to the subject matter in a search bar.