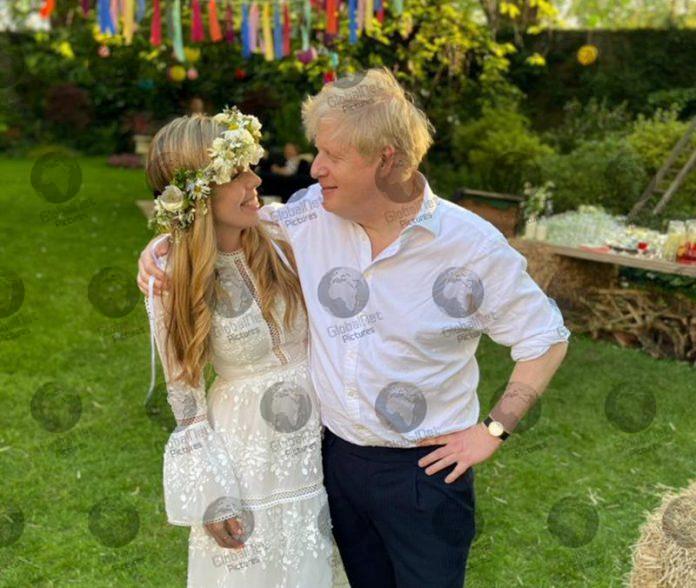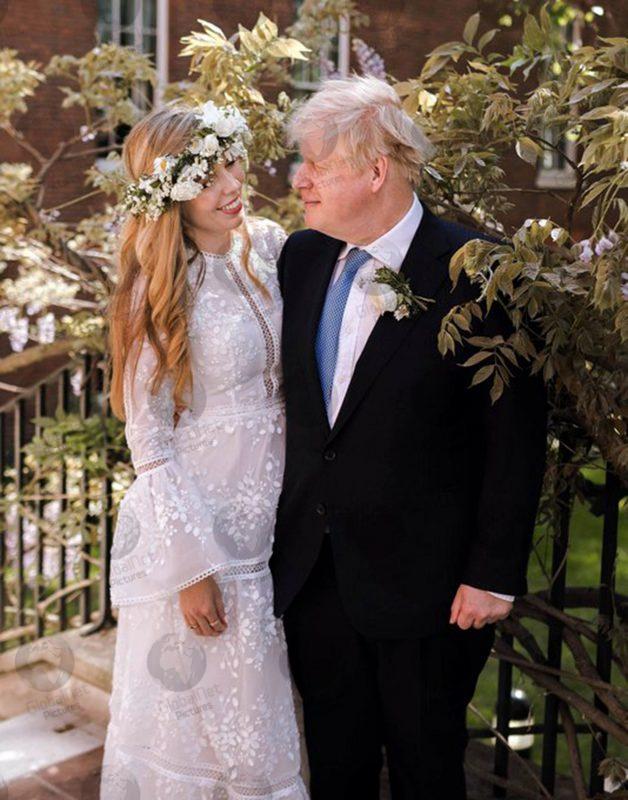 Prime Minister Boris Johnson has married his fiancee Carrie Symonds in a secretly-planned wedding at Westminster Cathedral and photos of the couple have been posted on Twitter today following the wedding.
A Downing Street spokesman said they got hitched in a "small ceremony" on Saturday afternoon and that the couple would celebrate again with family and friends next summer.
Just 30 guests were invited at short notice – the maximum number allowed under Covid restrictions in England.
Boris Johnson is the first prime minister to get married while in office in nearly 200 years.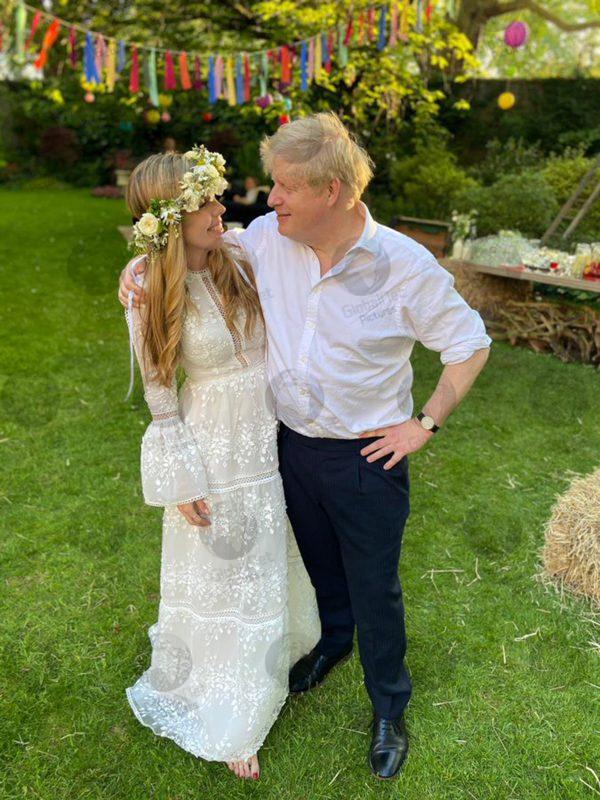 An official photograph was released showing the couple in the garden at 10 Downing Street after the ceremony but Conservative MP James Cleverly also shared another different photograph of the newlyweds enjoying their garden reception in the Saturday sunshine, with decorations and a table of refreshments visible in the background.
The couple appear more relaxed in the second photograph where Boris had removed his jacket and tie and unbuttoned his shirt. Bride Carrie appears barefoot on the lawn in the second picture with another garland of flowers in her hair and wearing her flowing lace £2,870 wedding dress by Greek-based designer Christos Costarellos – http://www.thewedding-club.co.uk/designer/costarellos/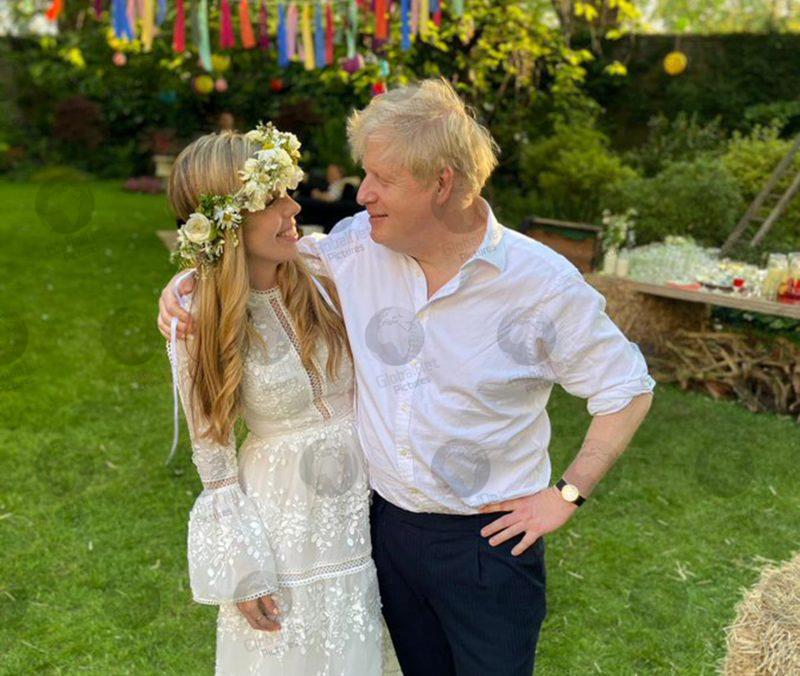 Home Secretary Priti Patel posted this message after retweeting the official photo: "Many congratulations to Mr & Mrs Johnson @BorisJohnson and @CarrieSymonds Wishing you both much love and happiness."
MP James Cleverly posted this message alongside the second picture: "Huge congratulations to @carriesymonds and @BorisJohnson on their wedding."
Follow us on Facebook, Instagram, Twitter and Linkedin #globalnetpictures #GlobalNet_Pics #BorisJohnson #CarrieSymonds #wedding #weddingpic #secretwedding #WestminsterCathedral