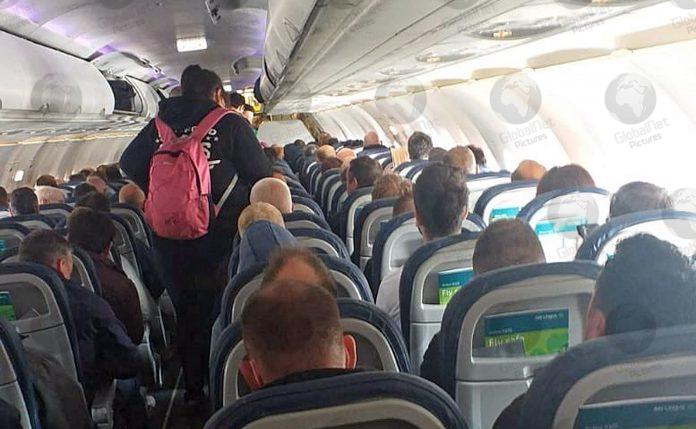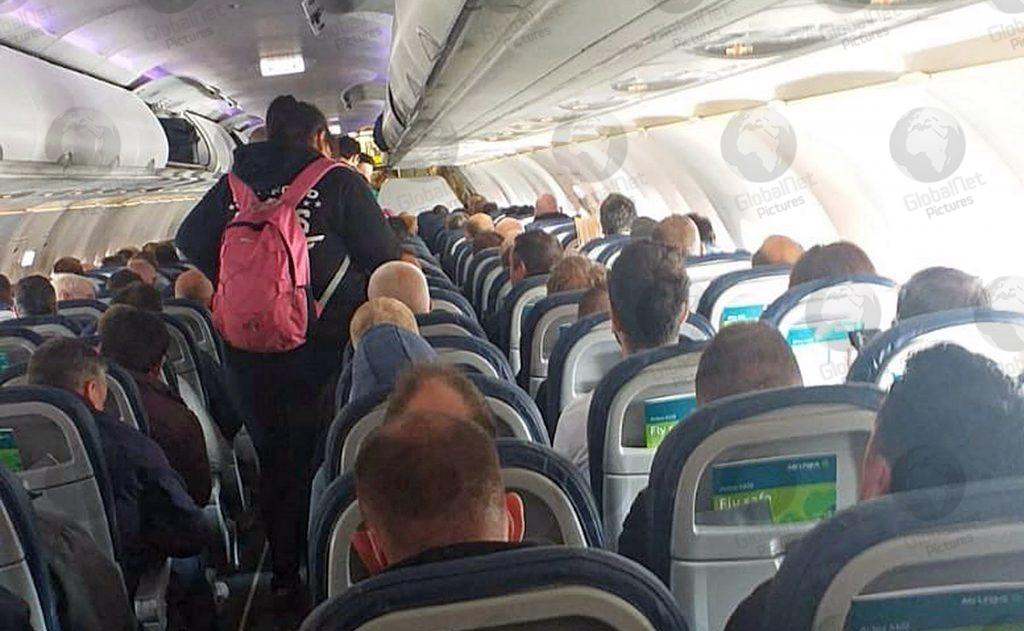 An Aer Lingus passenger has taken damning photos which show the airline is not observing social-distancing measures on its Belfast to London flights with passengers crammed in and all sitting next to each other.
The shocking images taken at 8.45am clearly show there were no gaps between the seated passengers on the Belfast City Airport flight to London Heathrow on Monday with virtually every seat being occupied.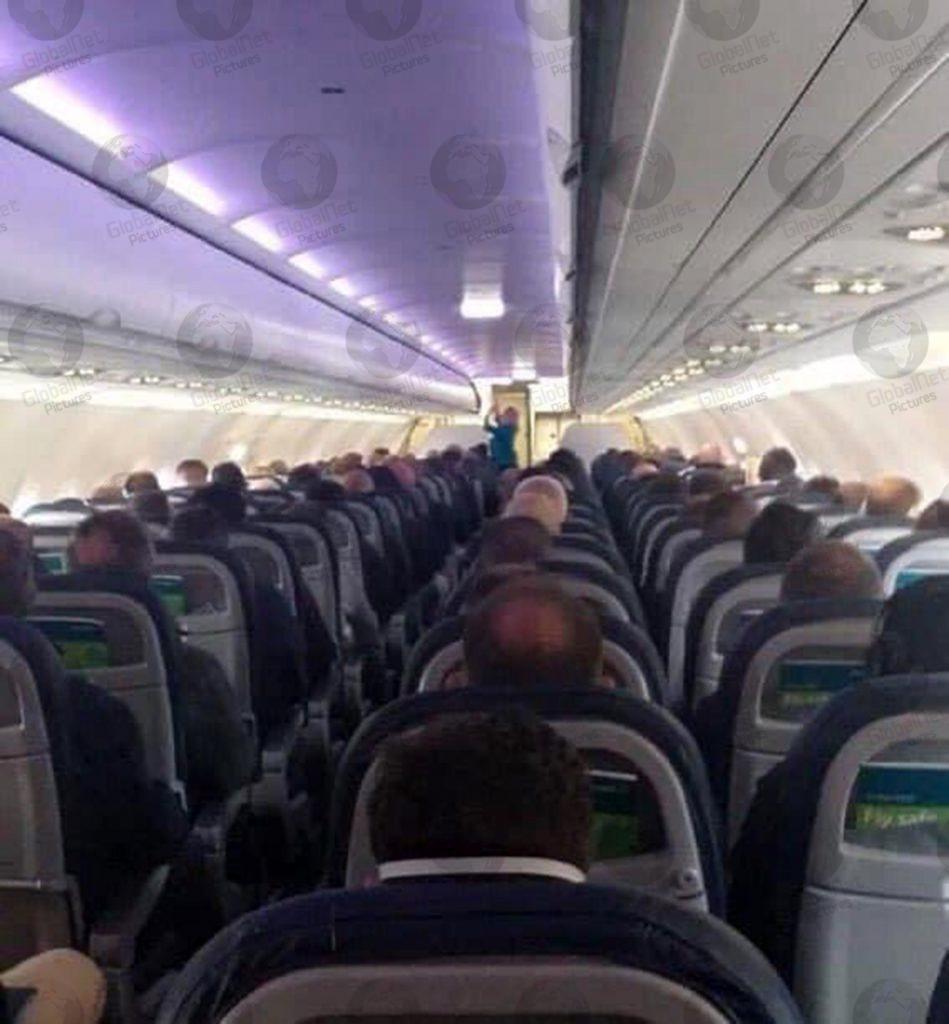 Passenger Sean Mallon, who was travelling to England for work, said there was "no social distancing whatsoever" and that airline staff did not offer any guidance about social distancing before or during the flight and passengers were allowed to take their seats as normal.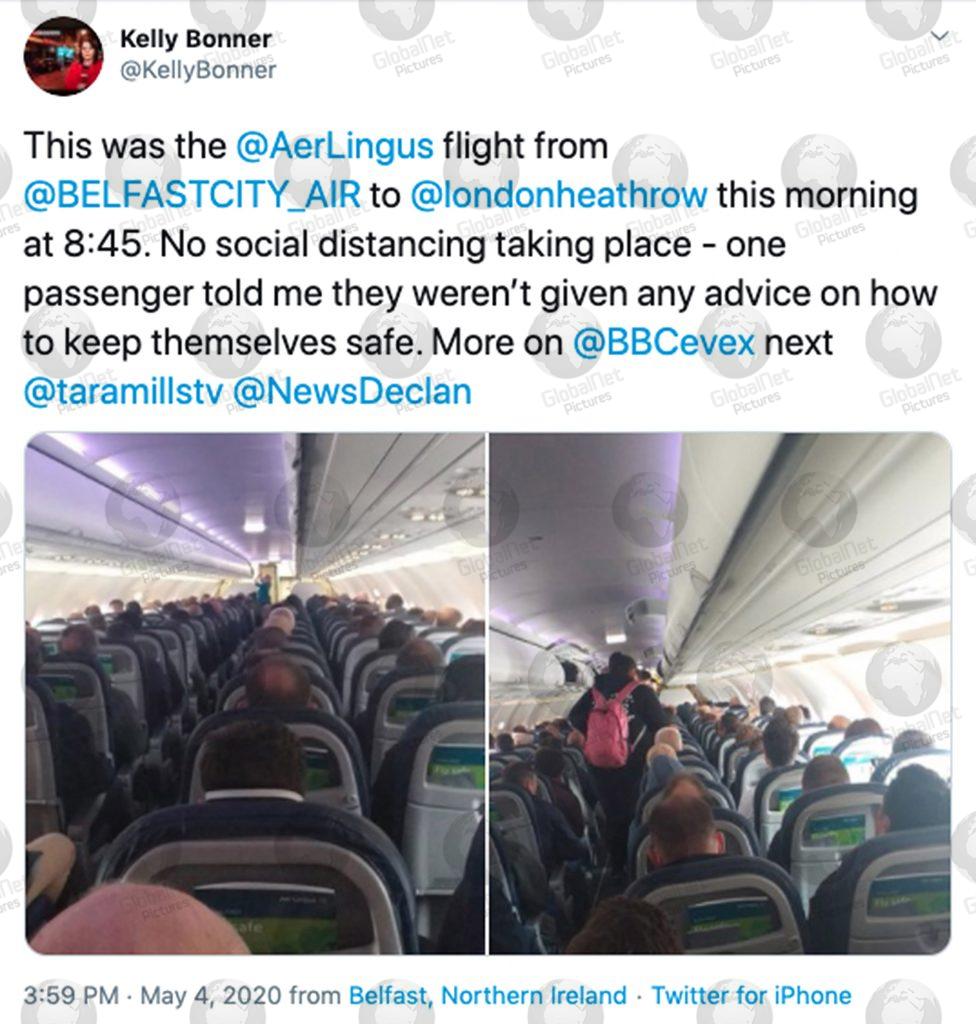 Mr Mallon told the BBC that passengers had queued up to board the aircraft exactly the same way as they were doing before the pandemic. "The queues were down the steps and out on to the tarmac as they were before all this happened. I would say there was about 95% of the seats taken on the flight," he said.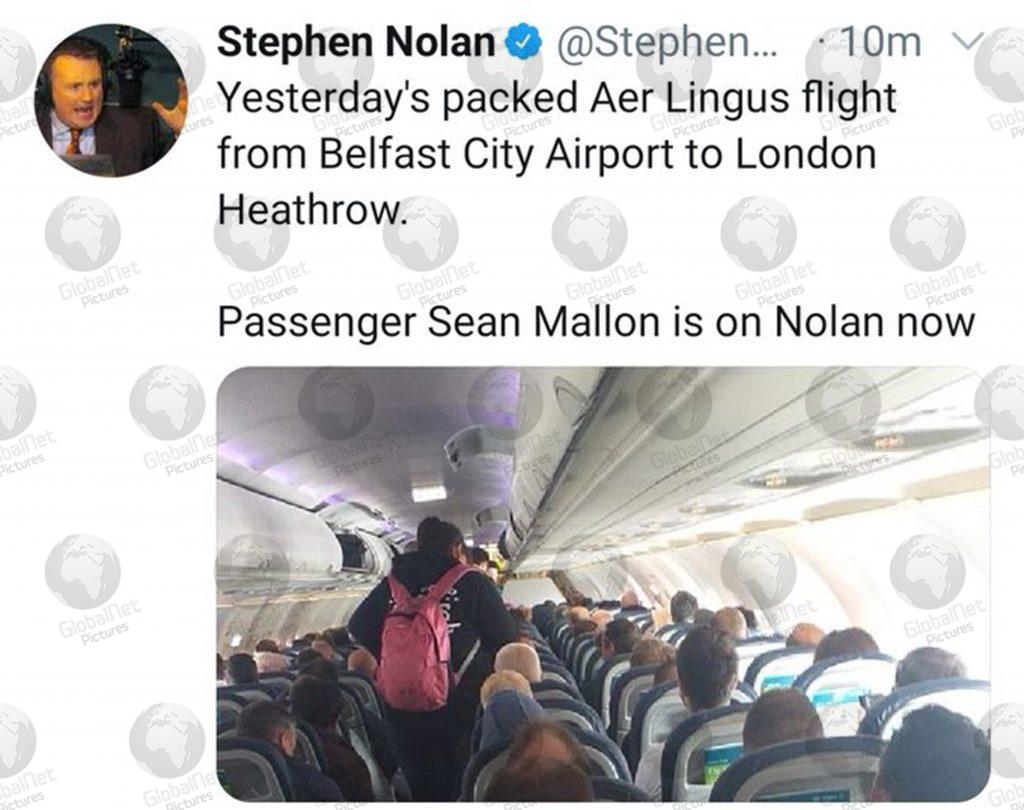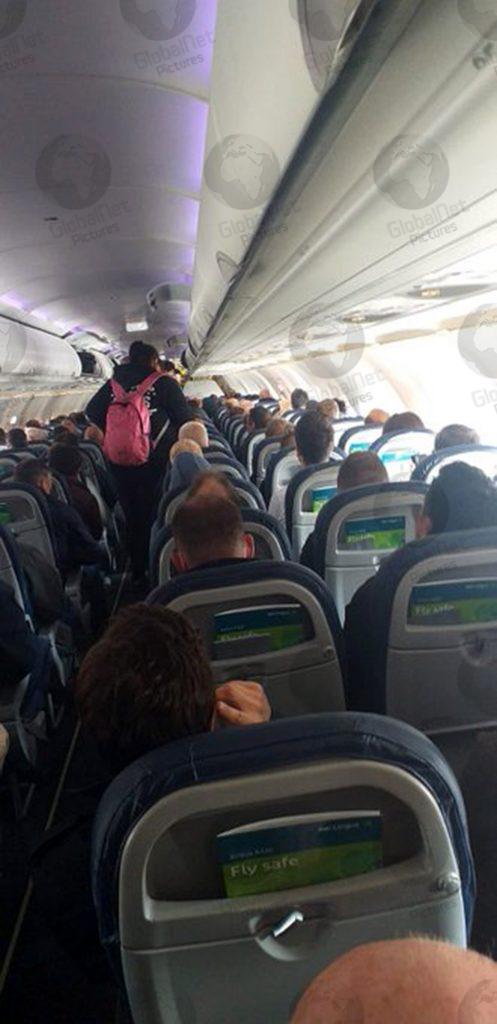 He also said passengers were not offered hand sanitiser or told of any extra safety measures as they boarded the plan and the only advice they were given was a reminder to wash their hands after landing.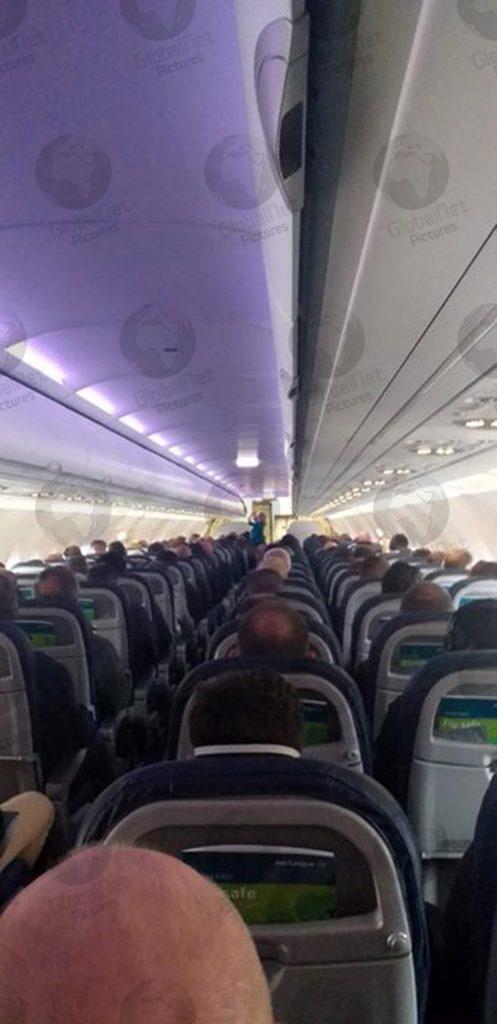 Aer Lingus In a statement, responded after the pictures provoked some angry reaction on Twitter, and said : "In light of the unexpectedly high loads on the Belfast – London Heathrow service this morning and the level of demand for the route, Aer Lingus is reviewing its processes and procedures applicable to the operation of this service.
Paddy Neill@PaddyNeill1 tweeted: "The big question is why are so many travelling?? Can't all be essential surely…" but Aislinn O'Toole @AisllinnOT defended the airline. She wrote: " These are grown adults. Social distancing on a plane is impossible, it won't work. These people made the choice to fly. It's literally not the airline's fault."
Aer Lingus added: "The safety and security of Aer Lingus' customers and crew is our top priority and any process changes that are identified as being required will be implemented as a matter of urgency."
Follow us on Facebook, Instagram & Twitter #globalnetpictures #GlobalNet_Pics #AerLingus #socialdistancing #coronavirus #Covid19 #pandemic #crammed #BelfastCityAirport #LondonHeathrow