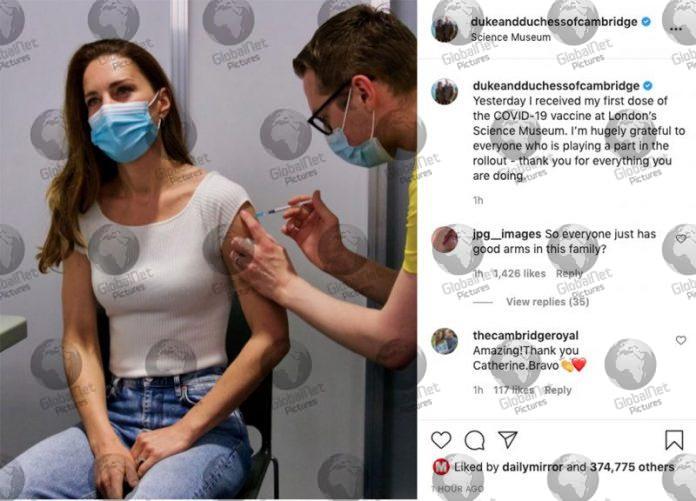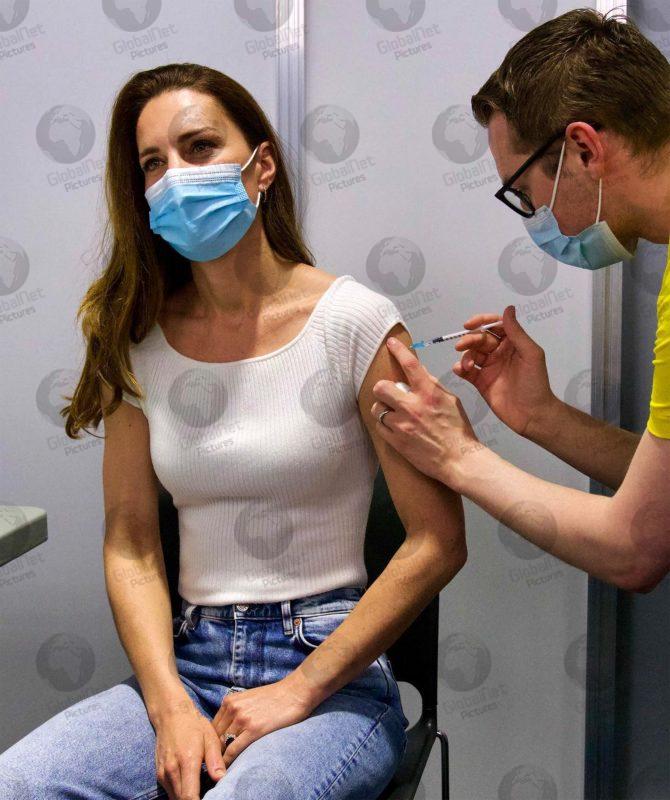 Kate Middleton has received her first Covid jab at London's Science Museum and posted this photo as she received the vaccine.
Kate wrote: "Yesterday I received my first dose of the COVID-19 vaccine at London's Science Museum. I'm hugely grateful to everyone who is playing a part in the rollout – thank you for everything you are doing."
She posted the image on Twitter and Instagram on the official accounts of the Duke and Duchess of Cambridge and immediately got positive responses for her "shapely figure" after having three children and "good arms."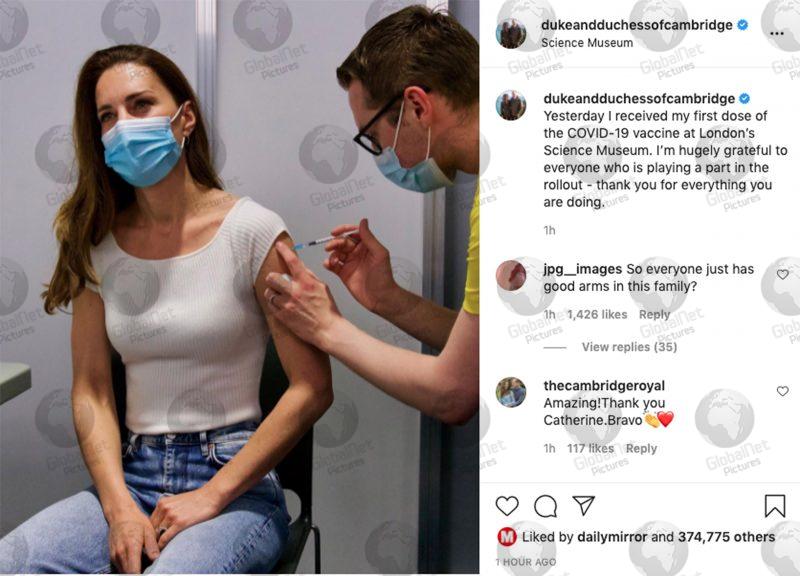 Instagram/dukeandduchessofcambridge
jpg_images wrote: "So everyone just has good arms in this family," a comment about the similarity in the impressive physical shape both her and Prince William are in after he also recently posted a picture also displaying impressive guns as he received his first dose.
the_oosthuysens, also complimented Kate on staying so slim after having three children, commenting: "Your figure after three kids! Just wow 😮🔥"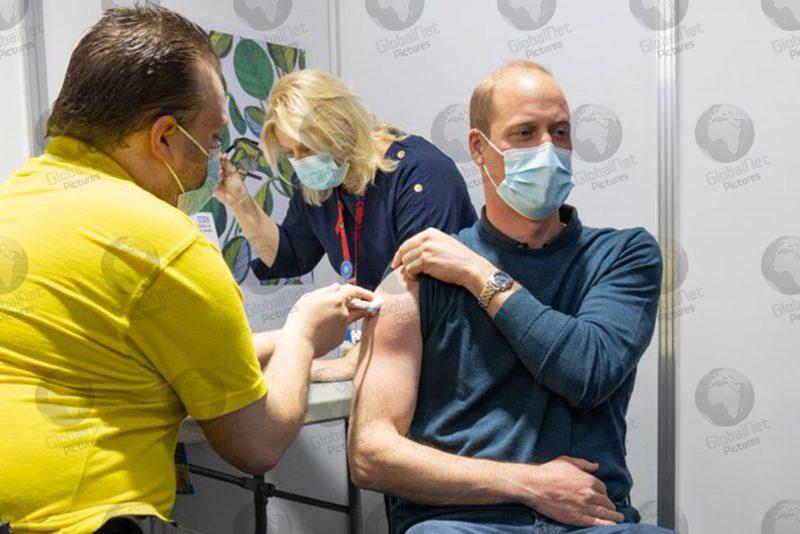 Prince William receiving his first Covid-19 jab
Kensington Palace has not revealed which vaccine Kate and Prince William received, but they are in the age bracket to be given either the Pfizer or AstraZeneca.
Follow us on Facebook, Instagram, Twitter and Linkedin #globalnetpictures #GlobalNet_Pics #KateMiddleton #covidvaccine #covidjab #DuchessofCambridge #dukeandduchessofcambridge #ScienceMuseum