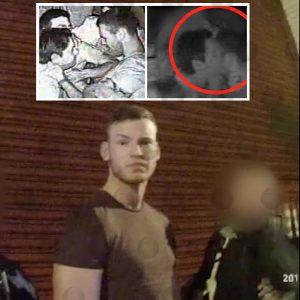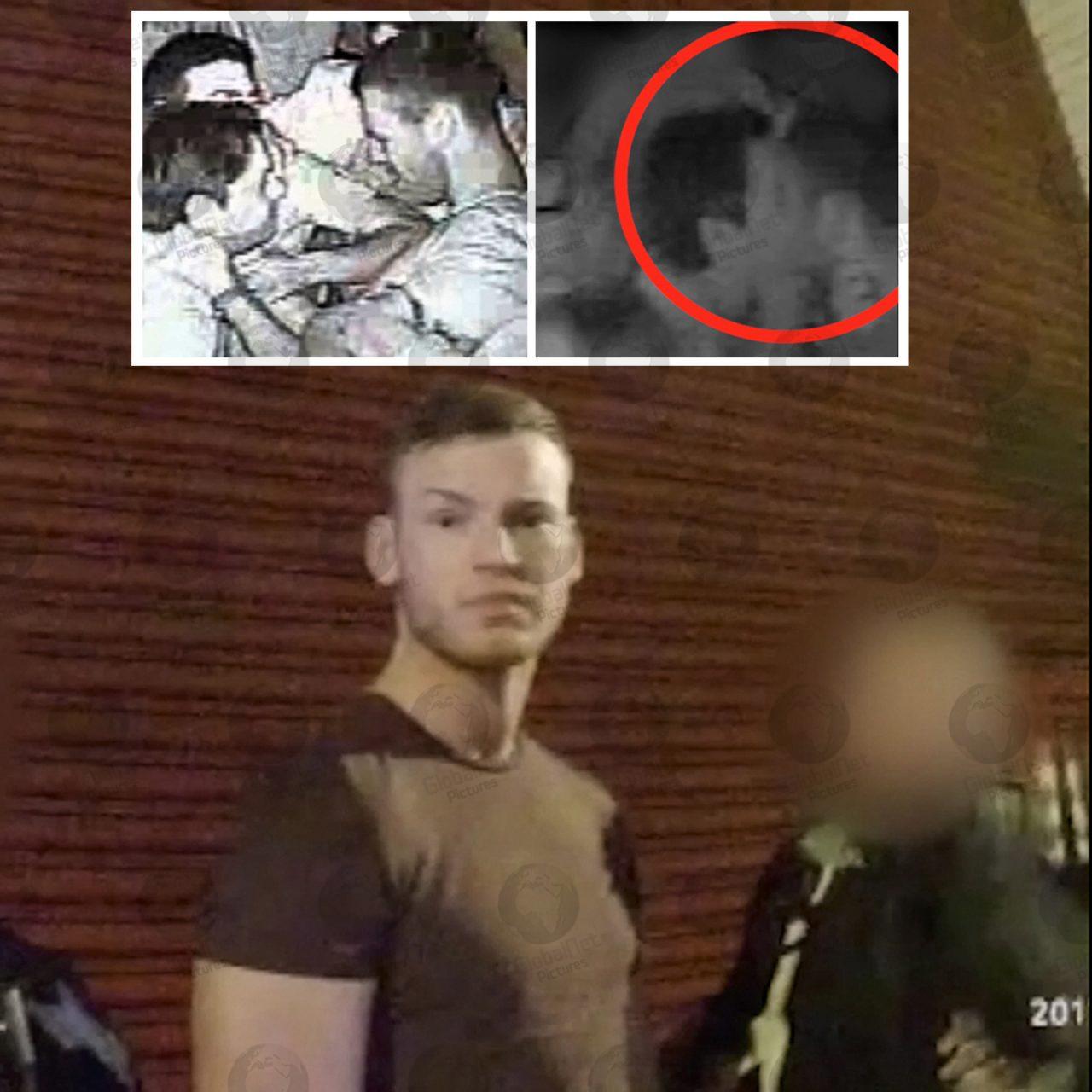 Horrific attack caught on CCTV as thug bites man's cheek off after dance floor row
CCTV footage shows the horrific moment (top right) clubber Keenan Samuelson bites a man's face off after a row on the dancefloor during an night out in Oxford. Samuelson poured a beer over the man's head before repeatedly biting into the cheek of fellow clubber Nikitas Arnaoutoglou in an unprovoked attack.
CCTV cameras captured the row, the beer being poured over his head and then the sickening attack at The Bridge Club in Hythe Bridge Street, Oxford, in the early hours of Saturday 8 April 2017.
Samuelson, 27, of Tyne Road, Abingdon, was jailed for nine and a half years at Oxford Crown Court after he was found guilty of one count of section 20 wounding by a jury, following a two day trial.
Police described the injuries inflicted as "the worst I've ever seen."
Police bodycam footage (shown here) shows the arresting officer telling his colleague as Samuelson was handcuffed outside the club and put in a police van: " We need to call an ambulance for the man. Half his face is missing."
The drunken thug can be seen on CCTV listening as Nikitas Arnaoutoglou says something to him and then reacting by pouring his pint over the man's head.
He then grabs him by the throat (top left) as he puts up no resistance and bites into his cheek several times (top right).
Clubbers who witnessed the attack described seeing "flesh fly" across the dance floor.
Mr Arnaoutoglou, a psychiatrist who was out with friends and did not know his attacker, was left permanently scarred.
Investigating officer, Detective Constable James Macaro of Force CID in Oxford said: "The victim and the defendant, Keenen Samuelson, accidentally knocked into each other on the busy dancefloor."
Samuelson, who had been drinking heavily, became aggressive and poured a drink over the victim. "Despite the victim displaying no violence towards him, Samuelson then grabbed the victim by the throat and repeatedly bit into his cheek.
"The injury was severe and resulted in a large portion of the victim's cheek being torn off. It is the worst injury I have ever seen in my career with the police.
"The victim required surgery and will be scarred for life."I am pleased the jury found Samuelson guilty and he has now been jailed for a significant period."