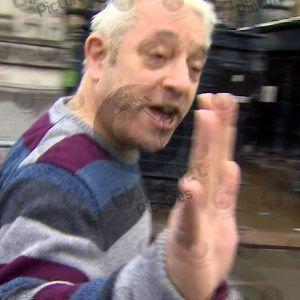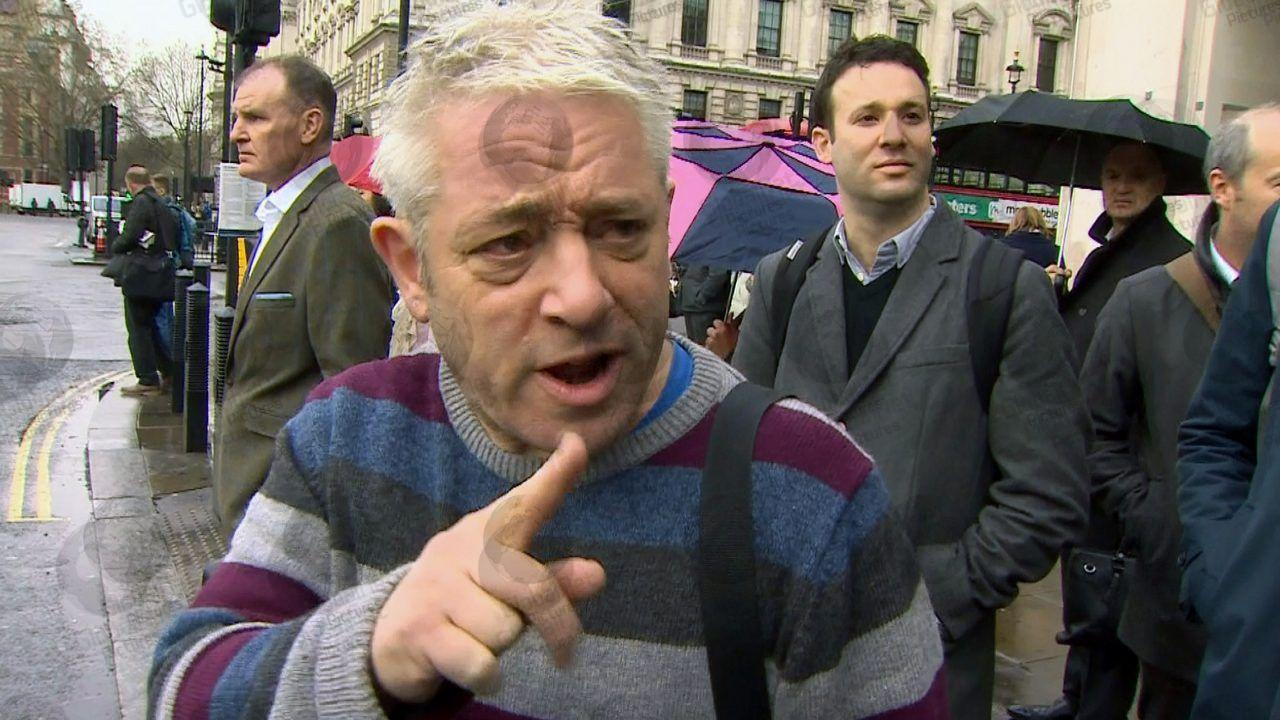 John Bercow is called a 'traitor' as he enters parliament after invoking ancient ruling which could thwart Brexit process
House of Commons speaker John Bercow dodges a reporter's questions this morning as he is filmed making his way to the House of Commons after yesterday blocking a further vote on Theresa May's Brexit deal.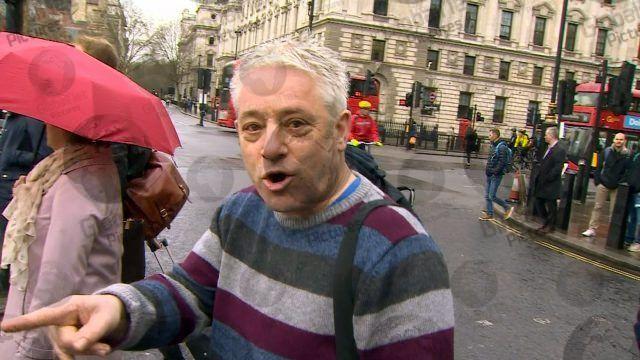 John Bercow dodges a reporter's questions today
He was accused last night of trying to stop Brexit altogether after invoking a law dating back to 1604 to scupper a further attempt by the PM to get her deal through the house, on the basis that a deal that has already been rejected twice cannot be put before the house again in the same format without fundamental changes to it.
Bercow repeatedly avoided questions today as he was asked " Can you explain to the public what you did yesterday?"
Instead he suggested to the reporter: "I really feel you ought to get yourselves some coffee or tea" – then made a joke about the reporter's bobble hat.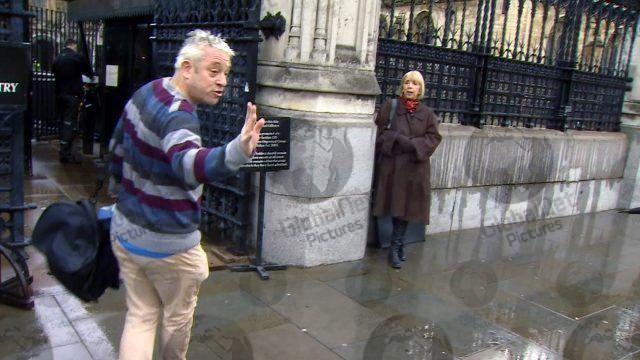 Speaker John Bercow is called a 'traitor' by a woman (right) waiting beside the entrance gates to parliament this morning, which he shrugs off as he waves goodbye making his way inside.
As he approached the entrance gate to the commons a woman was waiting beside the entrance who called him a "traitor," which he shrugged off and waved goodbye as he made his way inside.
The Speaker became more "Smirkow" than Bercow yesterday laughing when questioned by Tory MP Sir William Cash about his 1604 citation intervention "whether there was any connection between that and what was shortly afterwards the gunpowder plot?"
To spontaneous laughter from the benches Bercow responded by saying he appreciated " his sense of humour on what is extremely, nevertheless, an important occasion. I thank him for what he has said. I've always respected the honourable gentleman," he replied smugly.
So as Bercow sowed the seeds for a gunpowder plot by potentially sparking a constitutional crisis, he also all but killed off a prospect of a vote before Theresa May heads to an EU summit on Thursday.