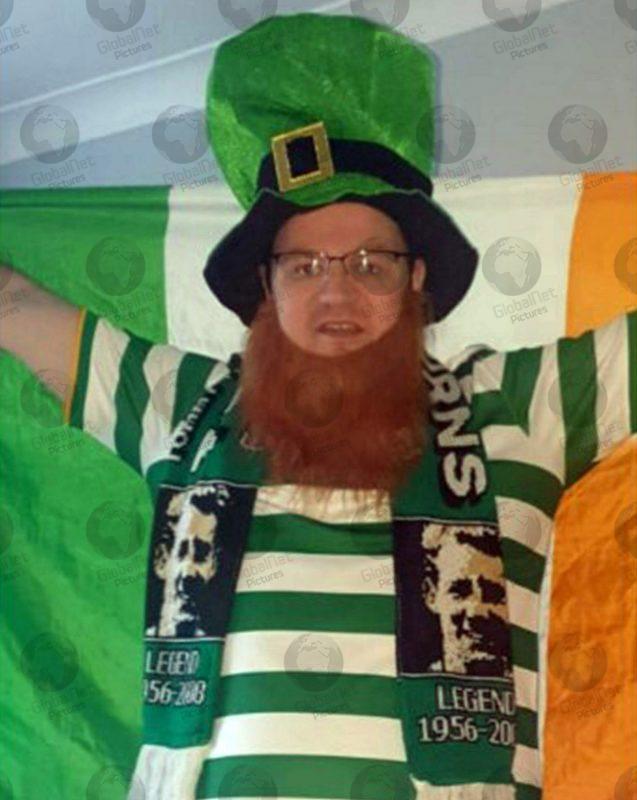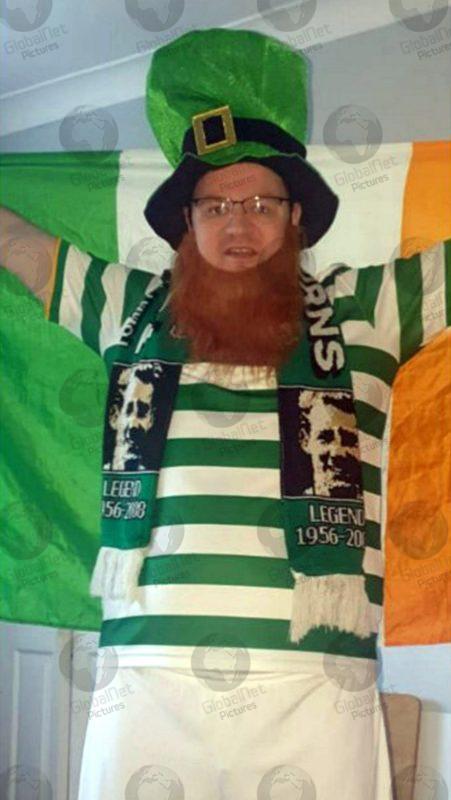 Celtic fan Joseph Kelly, 35, of Castlemilk, Glasgow, has been charged with sending a "grossly offensive tweet" about Captain Sir Tom Moore.
He has been pictured and identified online from social media posts but did not attend a scheduled hearing at Lanark Sheriff Court.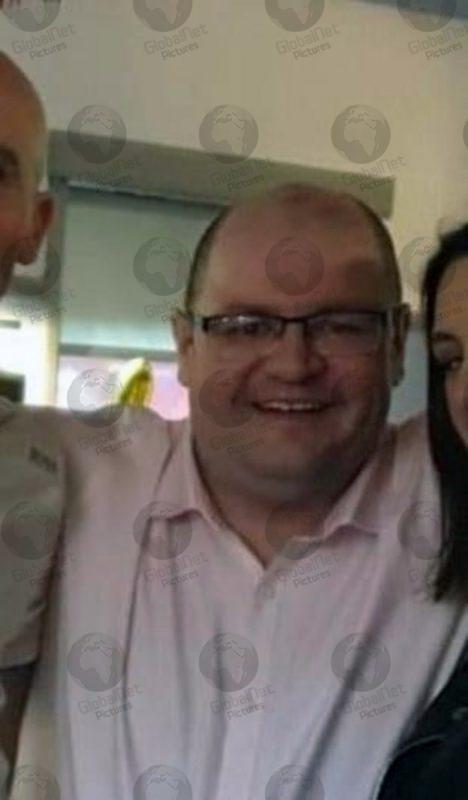 Kelly called for the fund-raising war veteran to "burn" on Twitter the day after Sir Tom died earlier this month at the age of 100.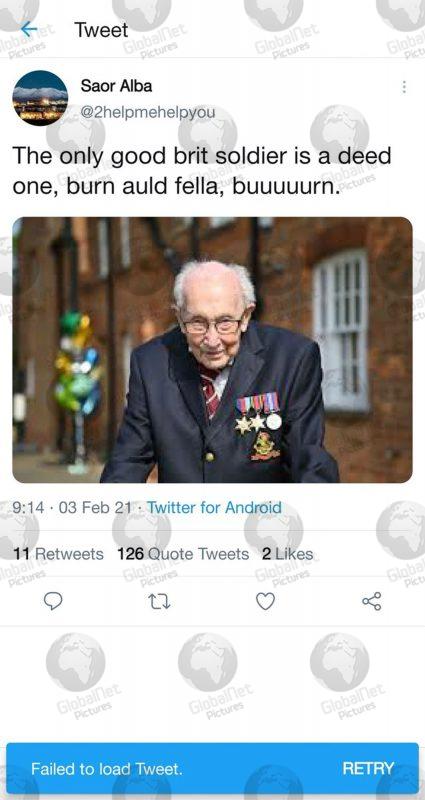 He tweeted: "The only good brit solider is a deed one, burn auld fella, buuuuurn."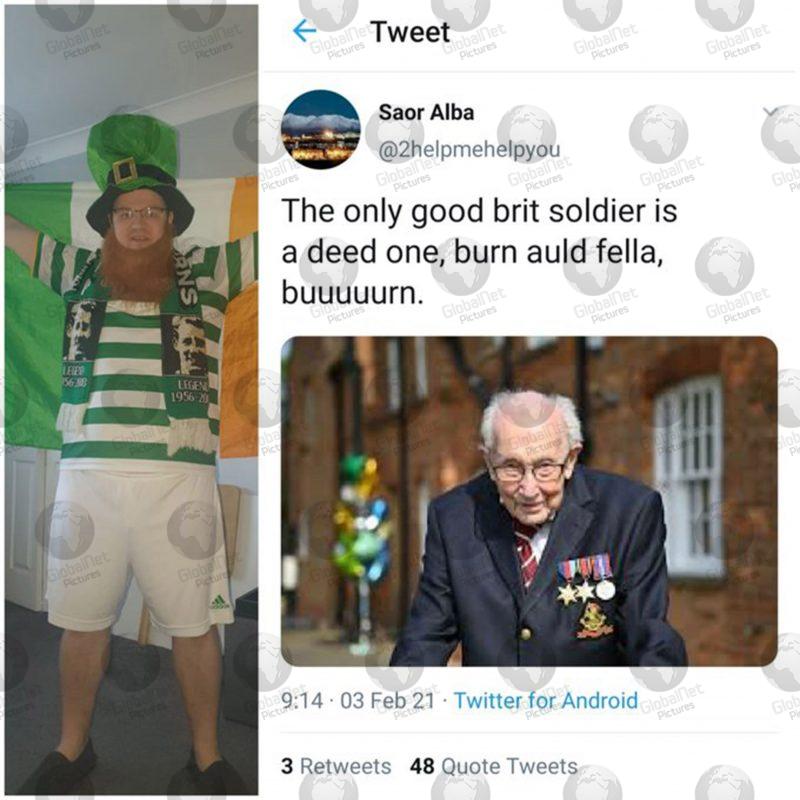 Archie Hill, defending, pleaded not guilty on Kelly's behalf in court.
The prosecution said the tweet was 'grossly offensive' or of an 'indecent, obscene or menacing character'. Kelly was charged with contravening the 2003 Communications Act with 'grossly offensive' messages. A date for trial has been set for June 17.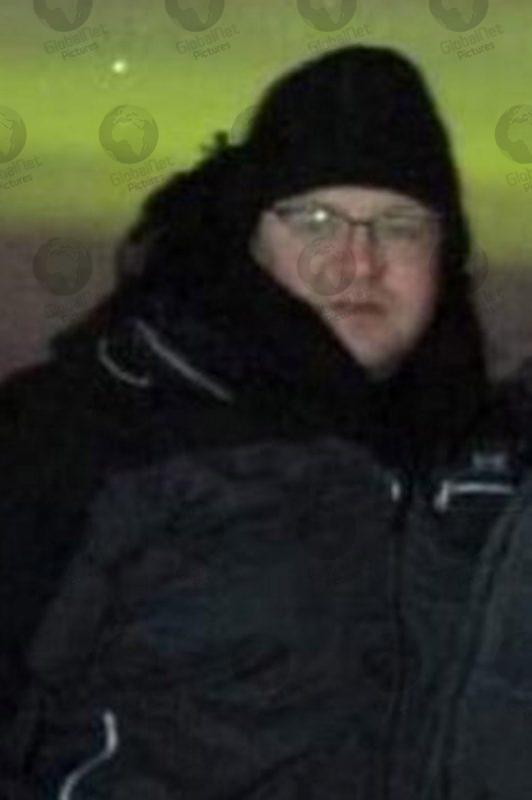 Sir Tom, who helped raise more than £32million for the NHS during the first national lockdown, died from coronavirus and pneumonia.
Follow us on Facebook, Instagram, Twitter and Linkedin #globalnetpictures #GlobalNet_Pics #JosephKelly #Celticfan #Castlemilk #Glasgow #offensivetweet #CaptainTom #CaptainSirTomMoore #LanarkSheriffCourt