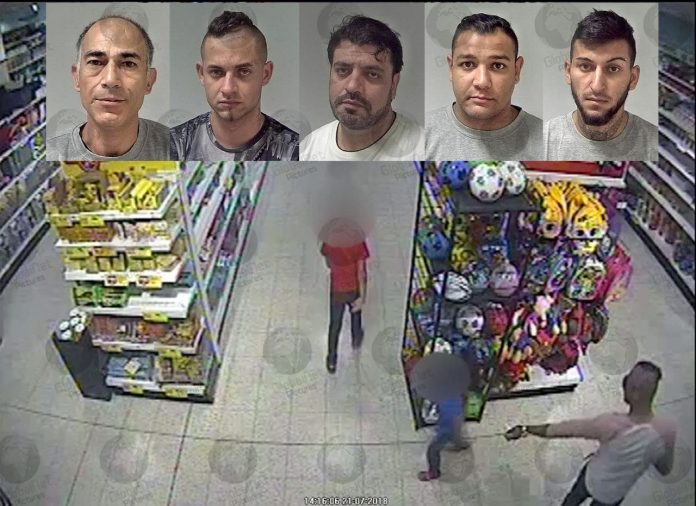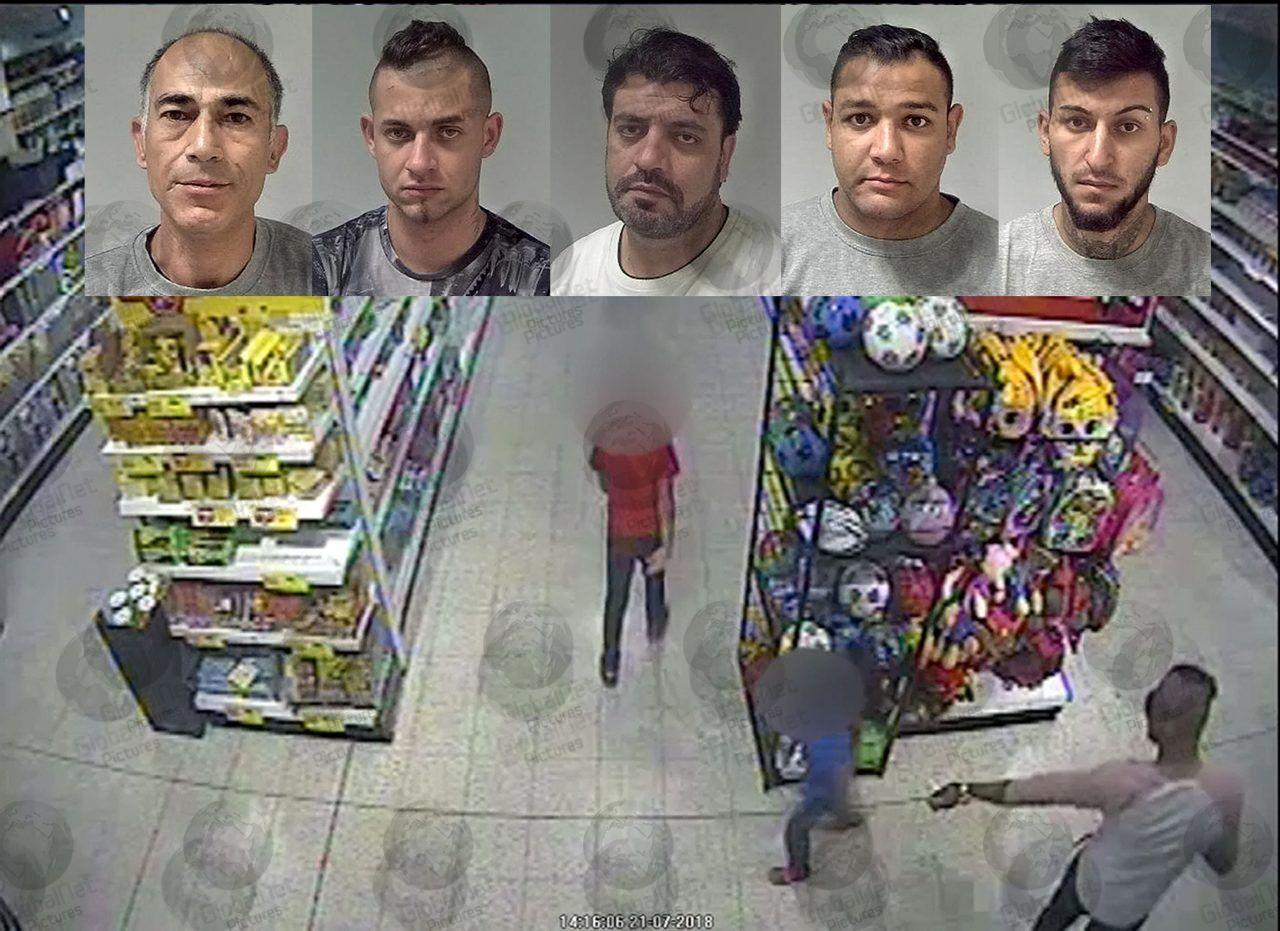 Father recruits five men to maim his son to get back at mum in custody battle – all jailed for conspiracy
An evil dad was jailed for 16 years today for organising a "monstrous" acid attack on his three-year-old son to get back at the boy's mum.
The boy suffered burns to his face and arms in the attack at the Home Bargains store in Worcester in July last year.
The 40-year-old father, who can't be named to protect the identity of the child, hired a crew of men to carry out the attack in a warped revenge mission against his estranged wife.
The dad and his hired help were found guilty at Worcester Crown Court today of conspiracy to apply corrosive fluid with intent following the attack at Home Bargains in Worcester on July 21 last year that left the boy screaming in agony. The boy suffered serious injuries to his face and arm as he looked at footballs in the store with his elder sibling. The substance was squirted at him as he wandered in the aisle, which left the boy repeatedly screaming "I hurt , I hurt."
Co-conspirators Adam Cech, 27, Jan Dudi, 25, both from Birmingham, Jabar Paktia, 42, of Wolverhampton, and Norbert Pulko, 22, from London, were all jailed for 12 years and Saied Hussini, received 14 years.
The court was told the boy's dad decided to to carry out the attack to make his mother look like a bad parent after asking an Imam if he could get consent through his religion to "kill his wife and children".
He wanted revenge for the "humiliation" of his wife leaving him in 2016 and also hired a private detective to spy on her.
Jurors were told the dad, from Afghanistan, sent a message to a member of the gang after the attack, which read: 'Nailed it.'
The prosecution said the boy's father felt humilated when his wife left him taking their children. He had been allowed fortnightly visits but lodged an appeal for greater access which his wife resisted. He then decided to try to show she was an unfit mum unable to protect her children and hatched the acid attack plan.
Three members of the gang were photographed by a worried onlooker outside the boy's school days before the attack due to their suspicious behaviour.
CCTV showed gang member Norbert Pulko carrying a bottle of acid as he walked alongside the mum and her two sons. He 'bottled' out of the attack on this occasion due to their being too many people around.
The actual attack was however caught on CCTV. The dad bowed his head and covered his mouth with his hand in shock after he was convicted of conspiracy to apply a corrosive fluid with intent to burn, maim, disable or disfigure the boy or do him grievous bodily harm between July 1st and 22nd 2018.
A seventh defendant, Martina Badiova, 23, of Newcombe Road, Handsworth, Birmingham, was found not guilty of plotting to spray sulphuric acid on the boy with intent to harm.
Judge Robert Juckes QC, sentencing, told them they had carried out a "monstrous" crime with "obviously strong acid", probably from a car battery.
He said: "It is an extraordinary thing in this case that not one of you, most of whom have no previous convictions, most of whom with families of your own, at any stage stood back and asked the question of yourself and others: 'what are we doing?'"
The boy has since made a "good recovery" and is living with his mother.