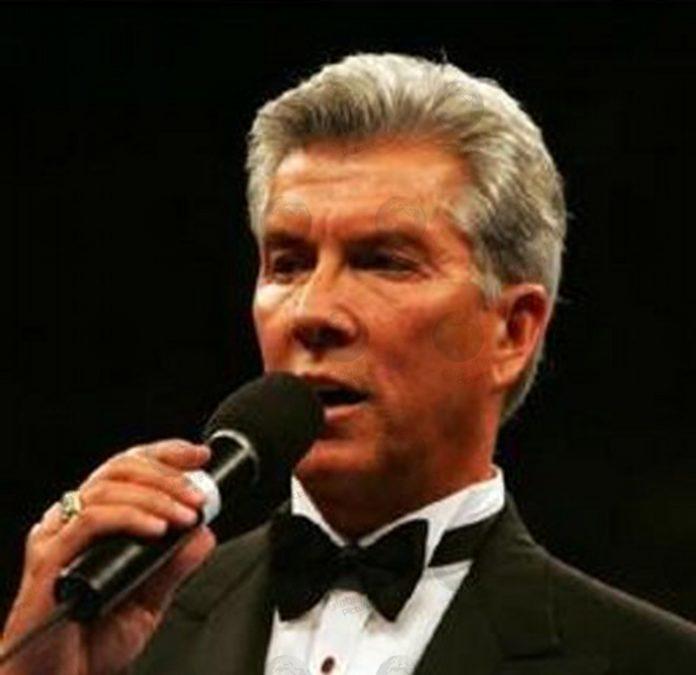 Legendary boxing ring announcer Michael Buffer has backed Dillian Whyte's right to fight the winner of the third fight between Tyson Fury and Deontay Wilder and told Whyte on twitter to "Lawyer up, Dill…or demand substantial step aside money! Dillian just should be compensated as other mandatorys have w/step aside money..he deserves it..nobody wants to see AJ-Gypsy more than me-NOBODY!"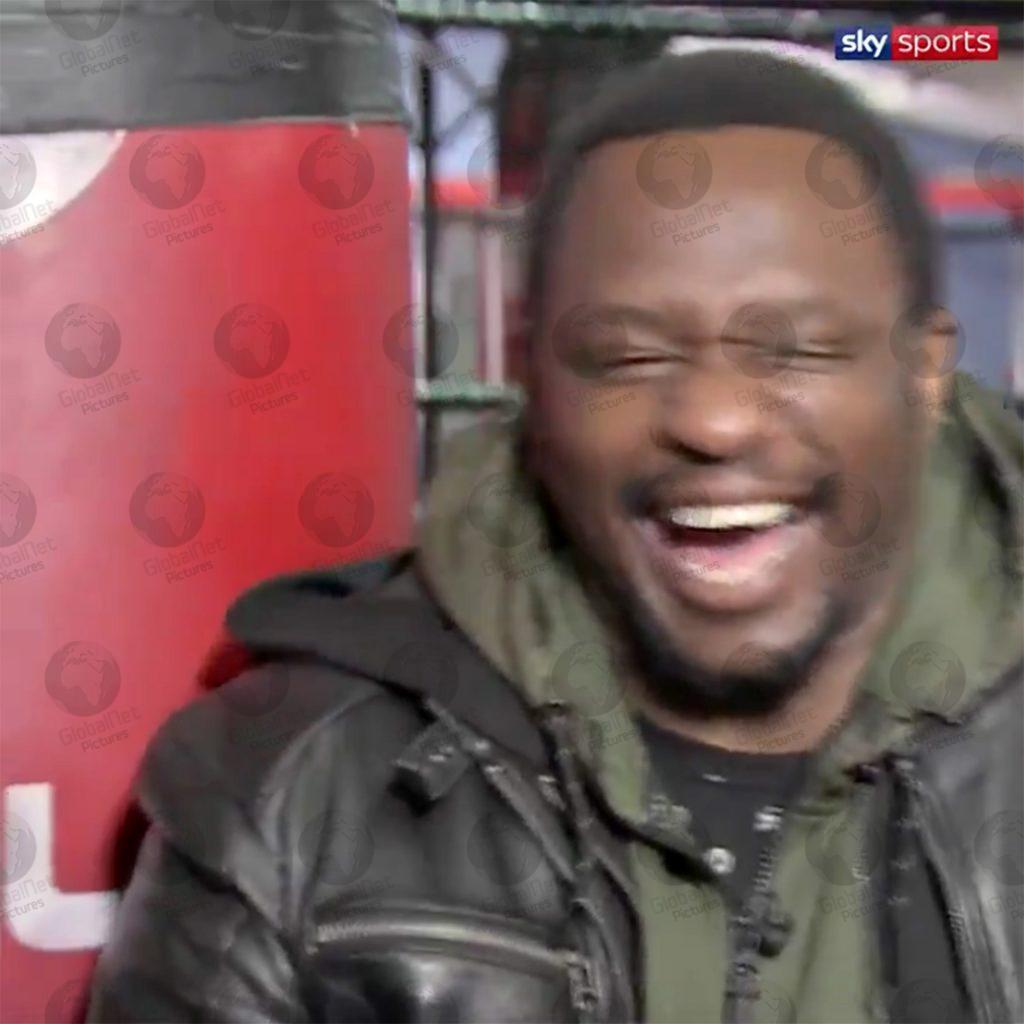 Meanwhile beaten heavyweight boxer Deontay Wilder now claims on twitter that he will "rise like a phoenix from the ashes" and regain the world heavyweight boxing crown in the third fight.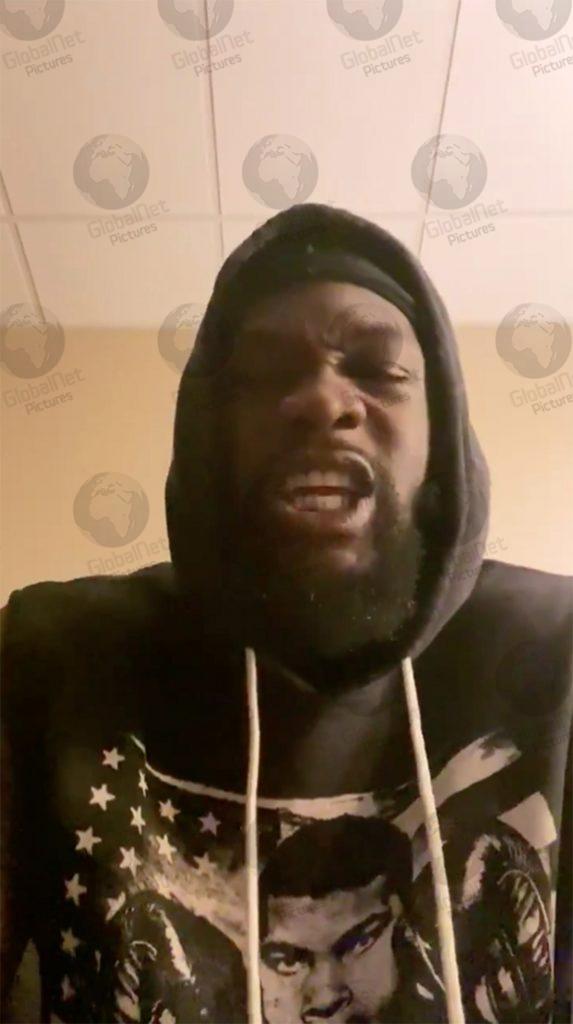 Contender Dillian Whyte appeared on Sky Sports last week laughing his head off at Deontay Wilder's excuses for losing the WBC heavyweight title against Tyson Fury last week.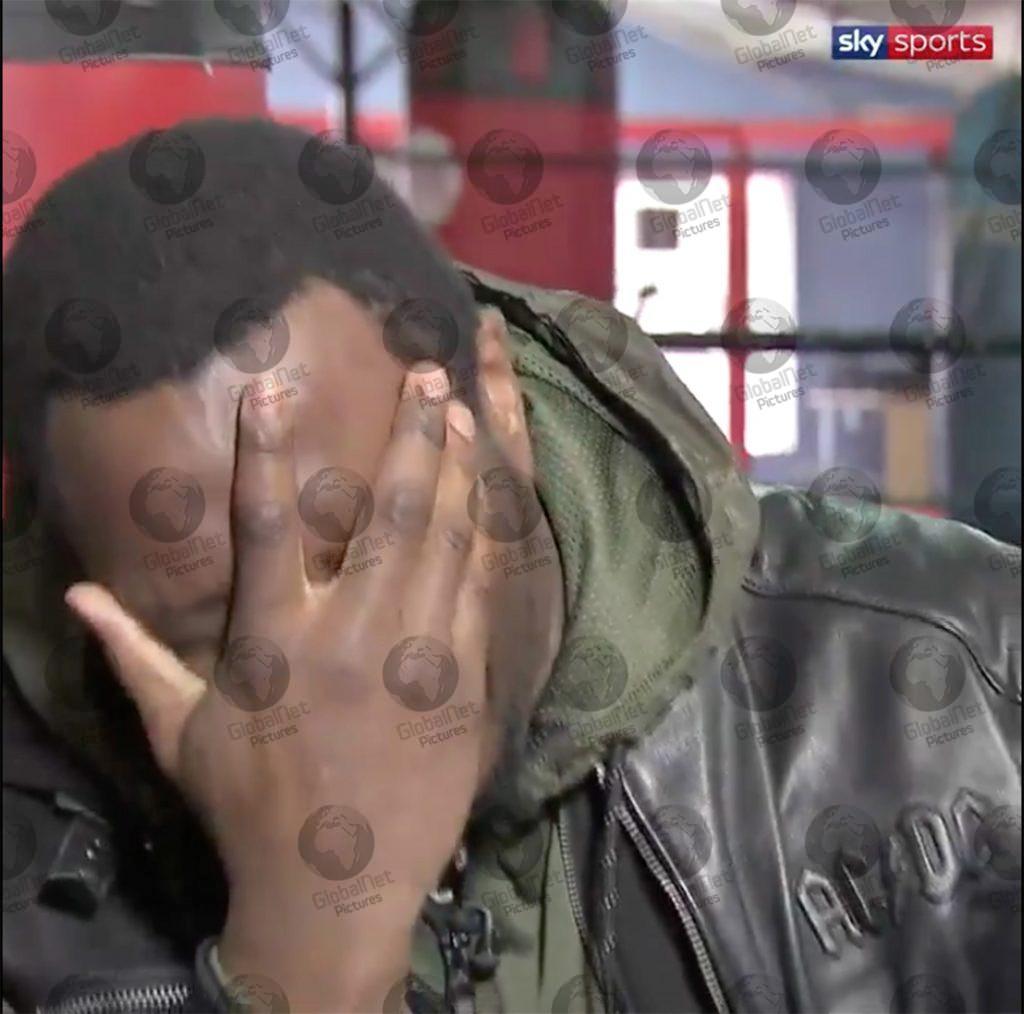 Wilder claimed his 41lb costume – worn in tribute to Black History Month – tired him out during the ring walk, sapping energy from his legs and being the main reason he lost.
But Whyte couldn't stop laughing when he heard his excuse.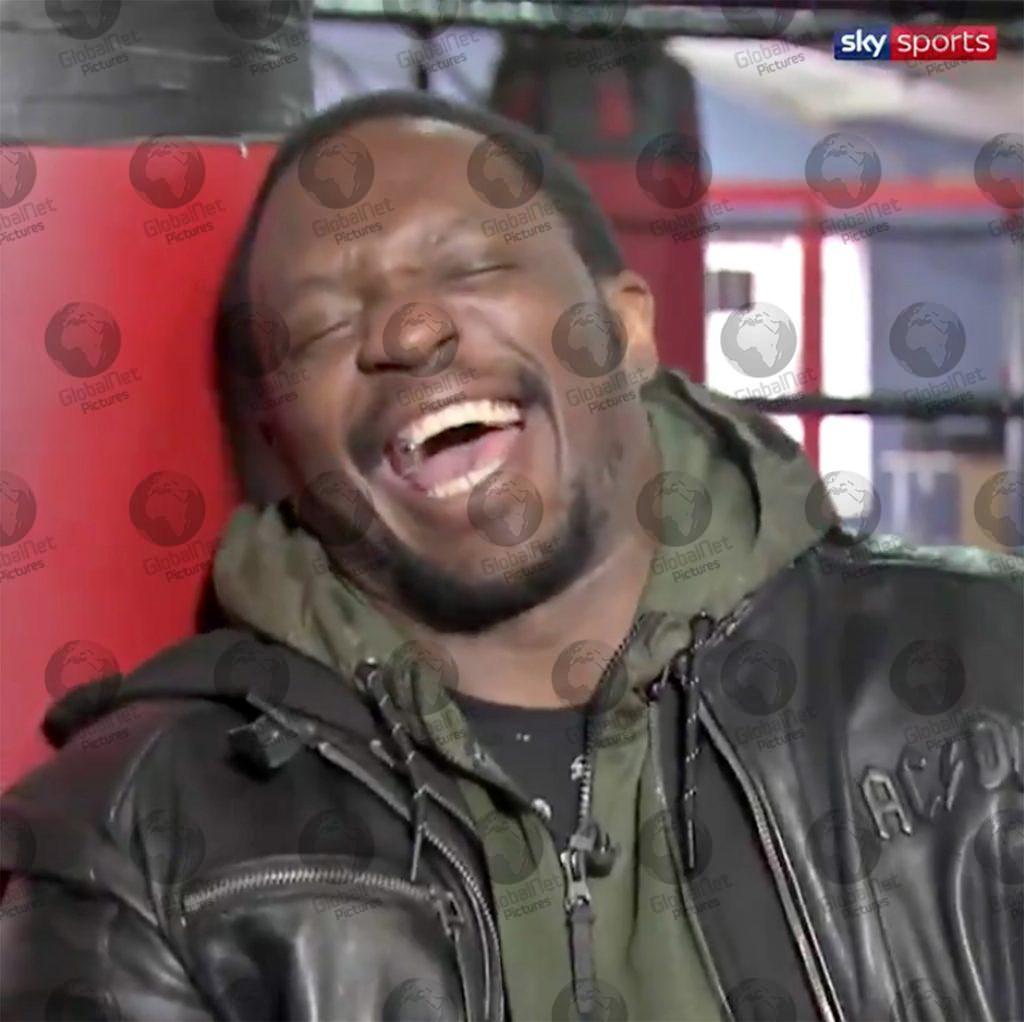 Close to tears from laughter Whyte (pictured above) said: "Sorry i'm just laughing cos he got beat up so bad..hahahahahahah…aghh hahaha."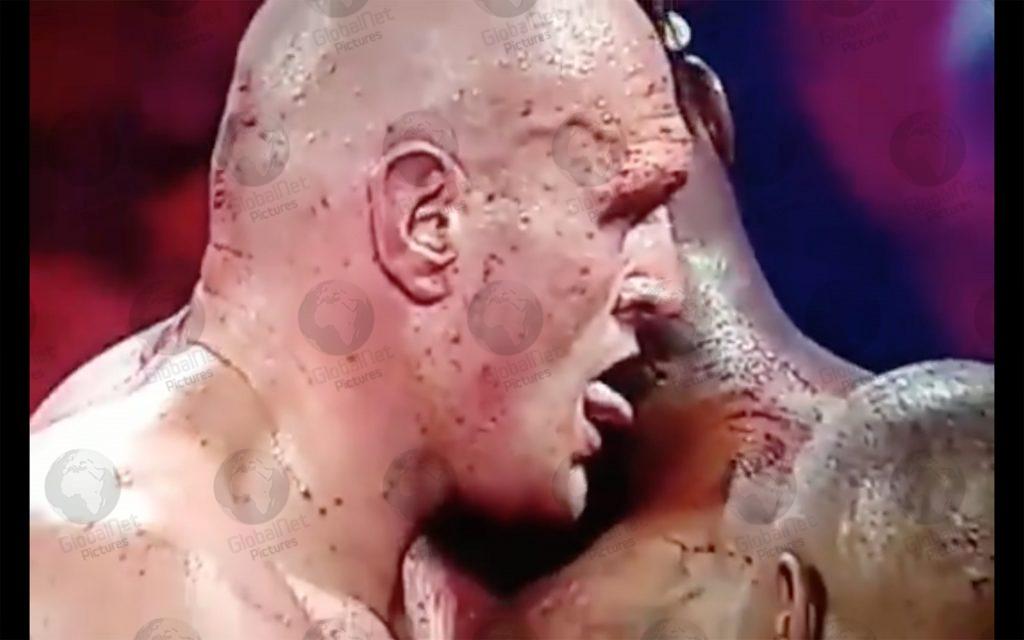 Tyson Fury licked Deontay Wilder during their fight
The Body Snatcher wants to fight Wilder or Fury and reckons the American would 's*** himself' if he ever had to face him. Whyte has lost only once in 28 fights and it was the British Heavyweight title against Anthony Joshua in his prime.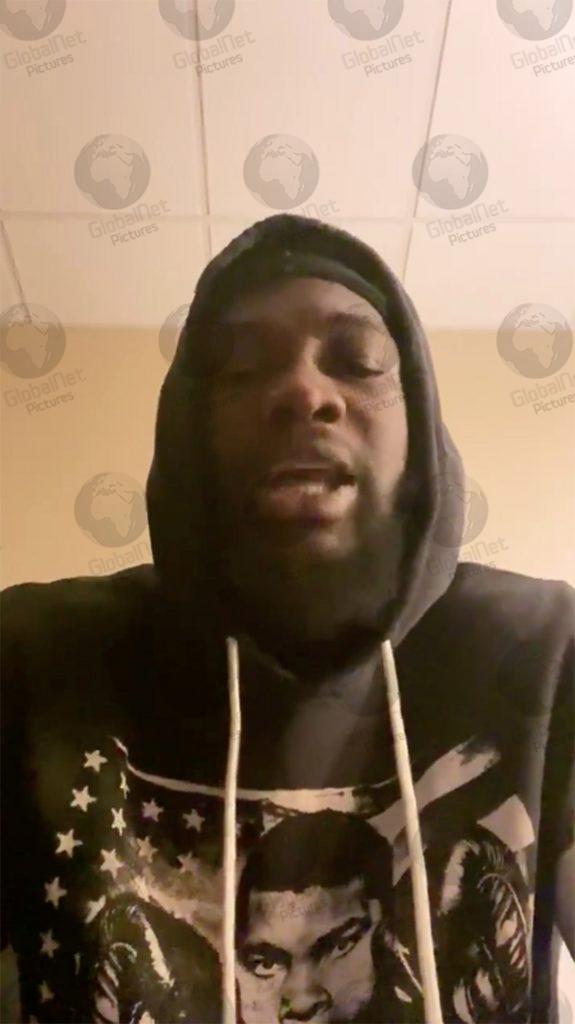 Wilder (pictured above) also has only one loss on his record, last week's defeat to Tyson Fury, but he has activated his trilogy rematch clause to fight Fury first for the third time.
Whyte was formally reinstated as the mandatory challenger for Deontay Wilder's World Boxing Council world heavyweight title in December and was lined up to fight the winner of last week's fight and should be fighting the winner of the third fight. However Anthony Joshua is now lined up to fight Fury if he wins again.
Wilder's twitter rant has been branded 'pathetic' by heavyweight Dillian Whyte, who is desperate for a crack at the world heavyweight title following Tyson Fury's resounding seventh round victory over "Bronze Bomber" Wilder.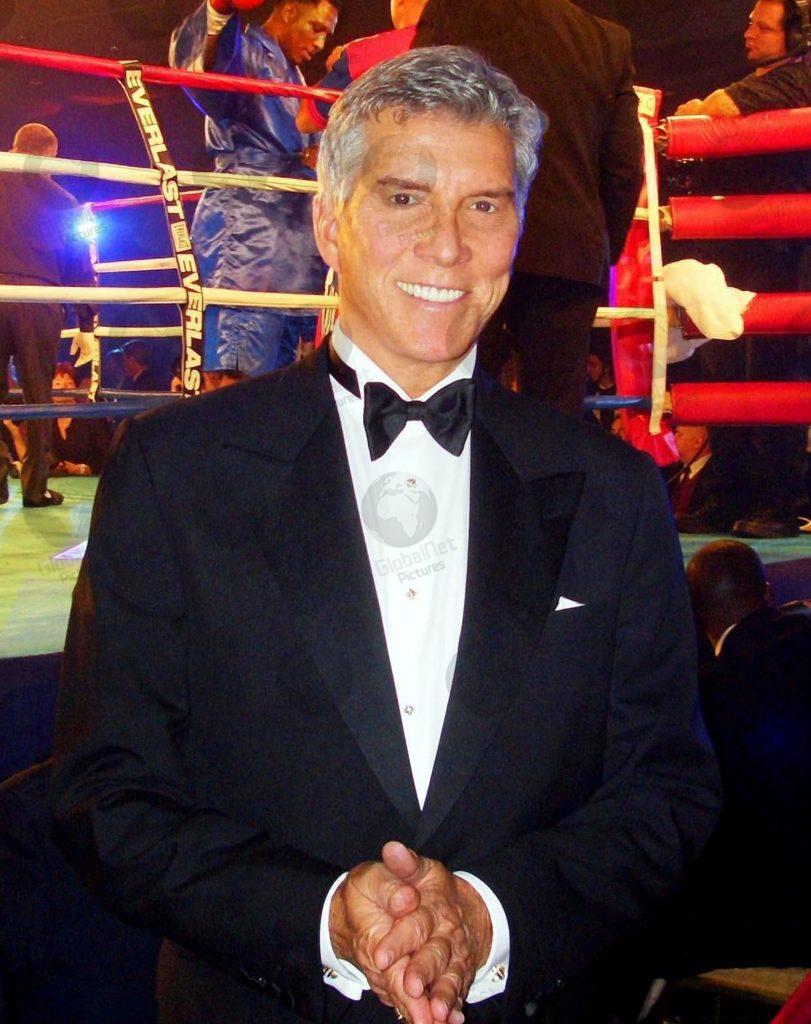 Michael Buffer says Dillian Whyte needs to 'Lawyer up, Dill'
Wilder refused to accept the defeat and in a video he posted on twitter, he said: "Hello my people, my Bomb Squad army, my Bomb Squad nation, to all my loved ones around the world, I just want to let you know I am here. I am a warrior. I am a king that will never give up. I'm a king that will fight to the death. And if anyone don't understand that, don't understand what it is to go to war, don't understand what it is to fight, we will rise again. We will regain the title. I will be back. We will hold our heads up high. Your king is in great spirit. We will rise like a phoenix from the ashes and regain the title. I'll see you in a few months, for the war has just begun. All my love to all my people."
Follow us on Facebook, Instagram and Twitter #globalnetpictures #MichaelBuffer #DillianWhyte #DeontayWilder #TysonFury #WBC #worldheavyweighttitle #bodysnatcher #phoenix #AnthonyJoshua