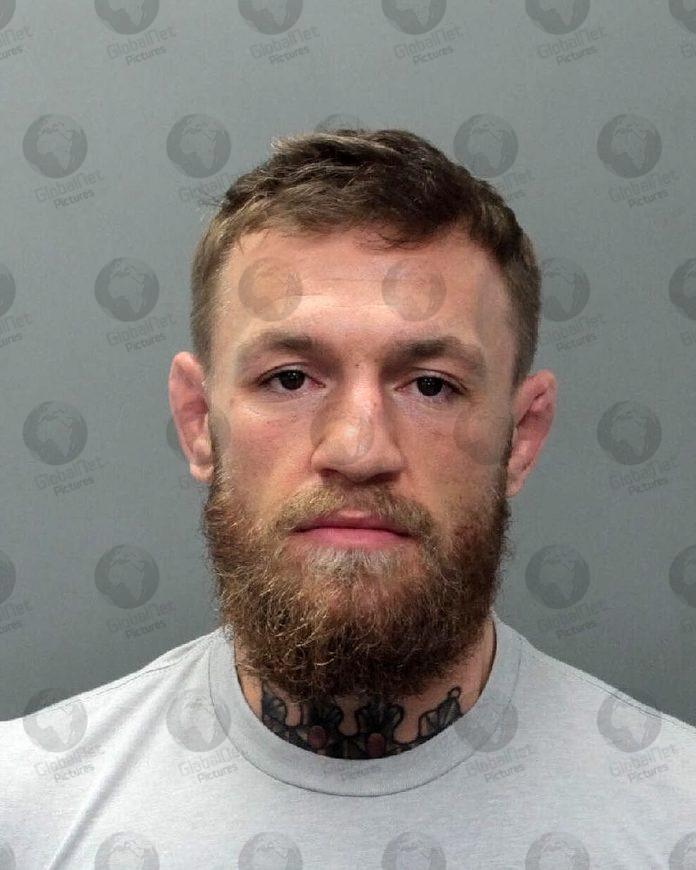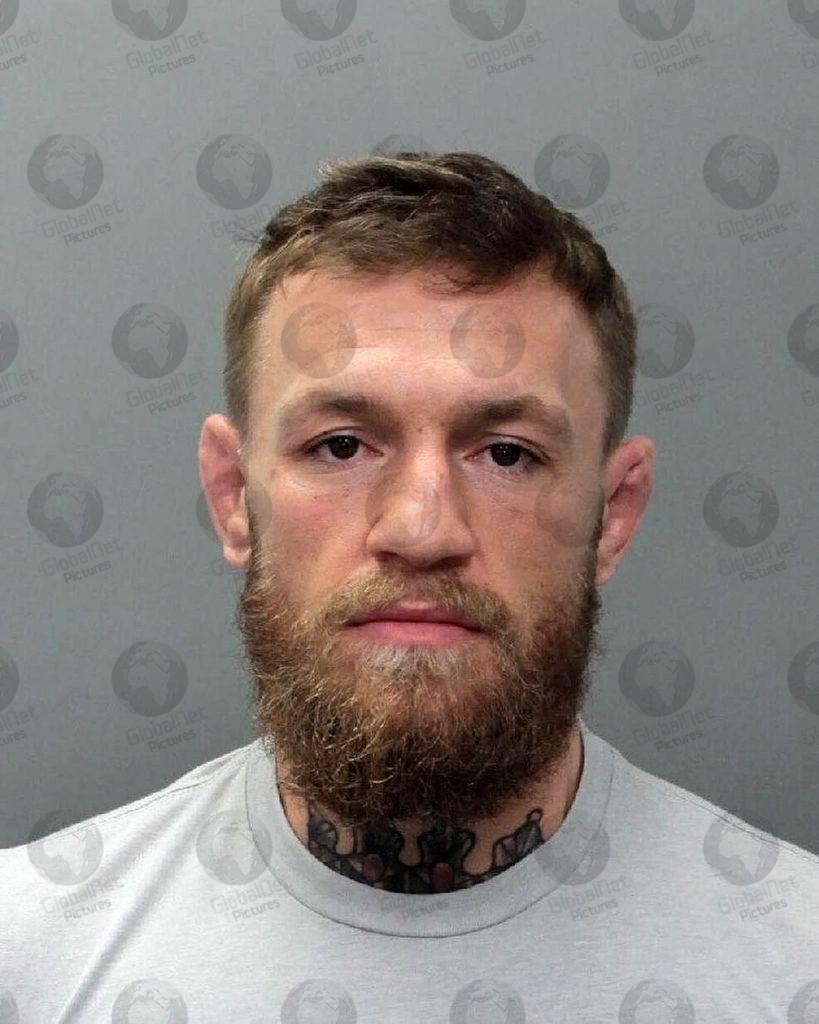 McGregor is charged with 'strong arm robbery' and 'criminal mischief' after fan tried to take his picture
MMA fighter Conor McGregor, 30, has been arrested outside a Miami Beach nightclub for " Strong Arm Robbery" and "Criminal Mischief," by the Miami Beach Police Department.
On the police department's Facebook page the force posted his booking photo and an arrest report and said both offences are "felonies." The charges reportedly concern allegations he smashed a fan's mobile phone outside the nightclub and then took it.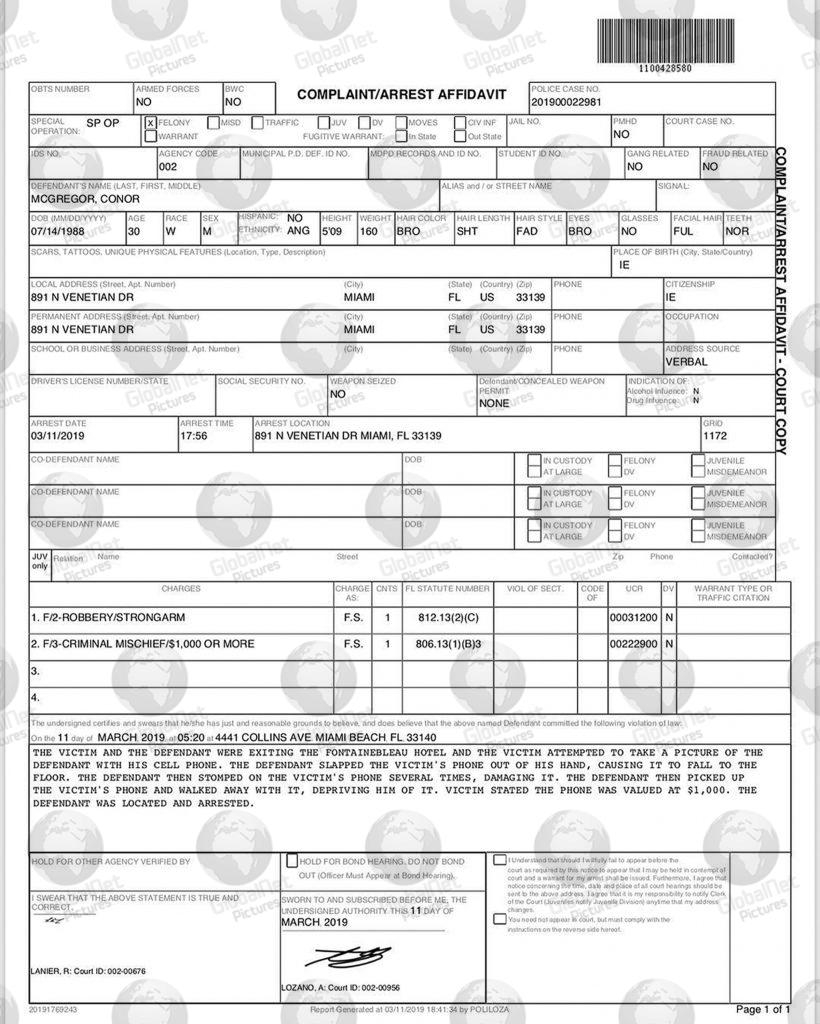 The arrest report states that "on March 11 2019 at 5.20am at 4441 Collins Ave, Miami Beach, Florida, 33140, the victim and the defendant were exiting The Fontainebleau Hotel and the victim attempted to take a picture of the defendant with his cell phone.
"The defendant slapped the victim's phone out of his hand, causing it to fall to the floor. The defendant then stomped on the victims' phone several times, damaging it.
"The defendant then picked up the victim's phone and walked away with it, depriving him of it. Victim stated the phone was valued at $1000. The defendant was located and arrested."
Surveillance footage is said to show McGregor slapping the fan's phone out of his hand as he was taking a photo and then stomping on it a number of times.
McGregor then picked up the $1,000 phone and walked away with it, said police.
McGregor was arrested on Monday evening at a residence at Miami Beach and booked at Miami-Dade jail.
According to posts on Instagram McGregor was in South Florida celebrating his mother's 60th birthday.
It isn't the first time he has been in trouble with the police in the United States. He was arrested last April after he attacked a bus carrying several UFC fighters by throwing a dolly through a window.
He was charged with assault and criminal mischief after turning himself in and then pleaded guilty to disorderly conduct in Brooklyn to avoid a prison term.