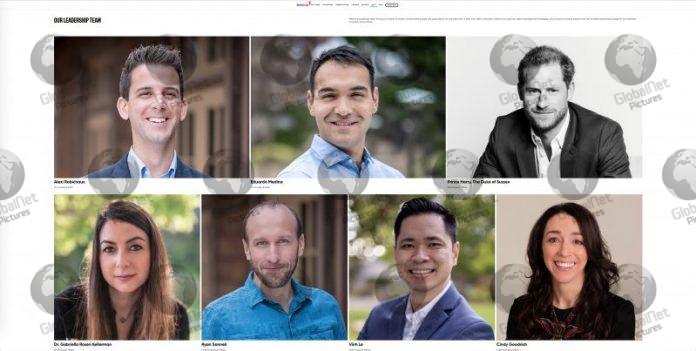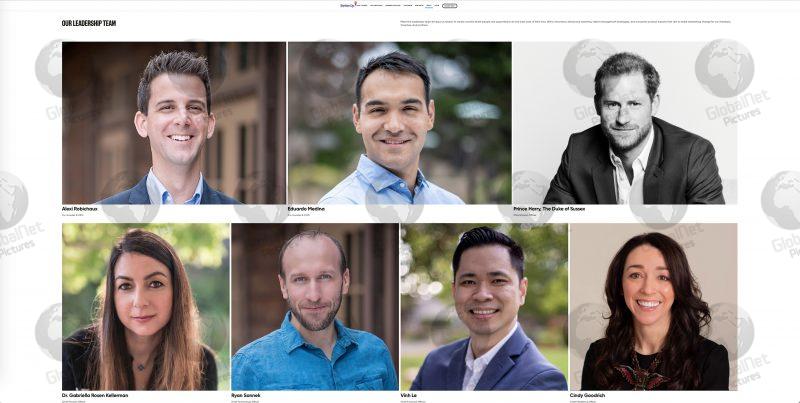 Prince Harry has landed his first real job since quitting the UK for the US, as he was announced today as the 'Chief Impact Officer' for Better Up, a $1.73billion San Francisco-based mental health coaching company.
A black and white photo of Prince Harry was posted on their website alongside pictures of his new work colleagues, with a description of his new corporate job where he will contribute input on product strategy and charitable contributions, but will not manage a team.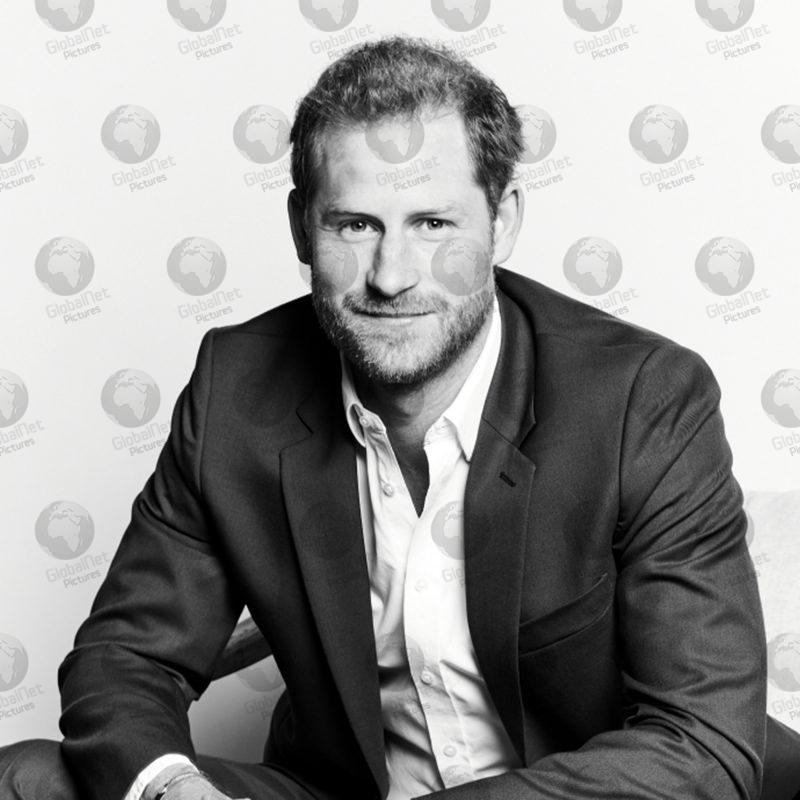 betterup.com
His boss has refused to reveal his salary for his new role.
Harry's job description on the betterup.com website, reads: "Prince Harry, The Duke of Sussex is a humanitarian, military veteran, mental wellness advocate, and environmentalist.
"As co-founder of Archewell, he is focused on driving systemic change across all communities through non-profit work as well as creative activations. The mission across Archewell—which currently includes Archewell Foundation, Archewell Productions, and Archewell Audio—is united behind the deeply held belief that compassion is the defining cultural force of the 21st century.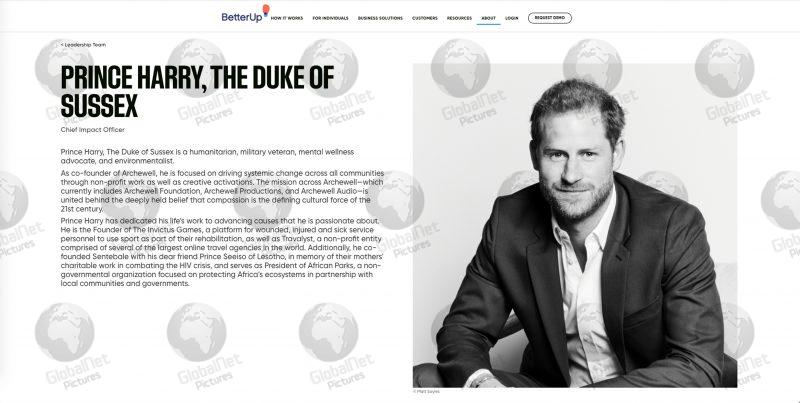 betterup.com
"Prince Harry has dedicated his life's work to advancing causes that he is passionate about. He is the Founder of The Invictus Games, a platform for wounded, injured and sick service personnel to use sport as part of their rehabilitation, as well as Travalyst, a non-profit entity comprised of several of the largest online travel agencies in the world.
betterup.com
"Additionally, he co-founded Sentebale with his dear friend Prince Seeiso of Lesotho, in memory of their mothers' charitable work in combating the HIV crisis, and serves as President of African Parks, a non-governmental organization focused on protecting Africa's ecosystems in partnership with local communities and governments."
Create an account and login to see the images available to download of Prince Harry below this story.
Follow us on Facebook, Instagram, Twitter and Linkedin #globalnetpictures #GlobalNet_Pics #PrinceHarry #DukeofSussex #newjob #corporatejob #betterup #chiefimpactofficer #SanFrancisco #mentalhealth #coachingcompany #salary