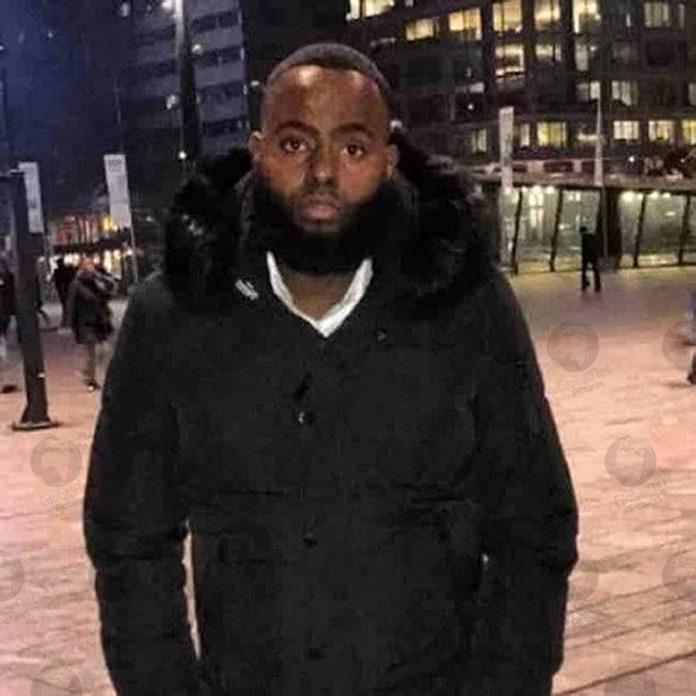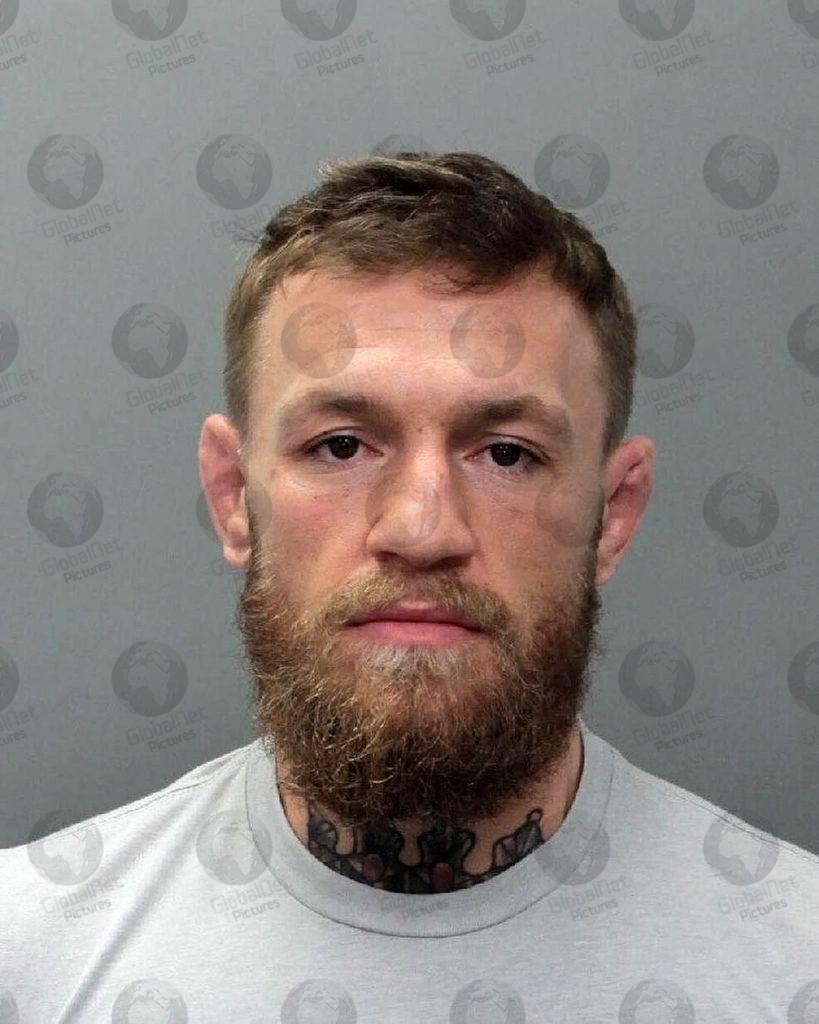 Slough restaurant manager says 'I was scared for my life' after MMA fighter whacked his iPhone from his hand in Miami, repeatedly stamped on it and then strutted off
Slough restaurant manager Ahmed Abdirzak, 22, a fan of MMA fighter Conor McGregor, 30, has spoken out after McGregor allegedly smashed his mobile phone out of his hand and stomped on it when he tried to video him with it.
Abdirzak says he feared for his life when the UFC star punched his iPhone 8 from his hand and jumped on it several times before waking away with his "trademark strut," taking the phone with him and refusing to hand it back.
The restaurant manager, from Slough, Berkshire, had been attempting to video McGregor outside a club on Miami Beach on Monday morning when McGregor objected.
He says he was about 15ft away when he started filming McGregor, who he says was shouting out rap lyrics at the time.
Ahmed, who was in Florida on a holiday with friends, claims McGregor stamped on his phone four times before picking it up and putting it in his jeans.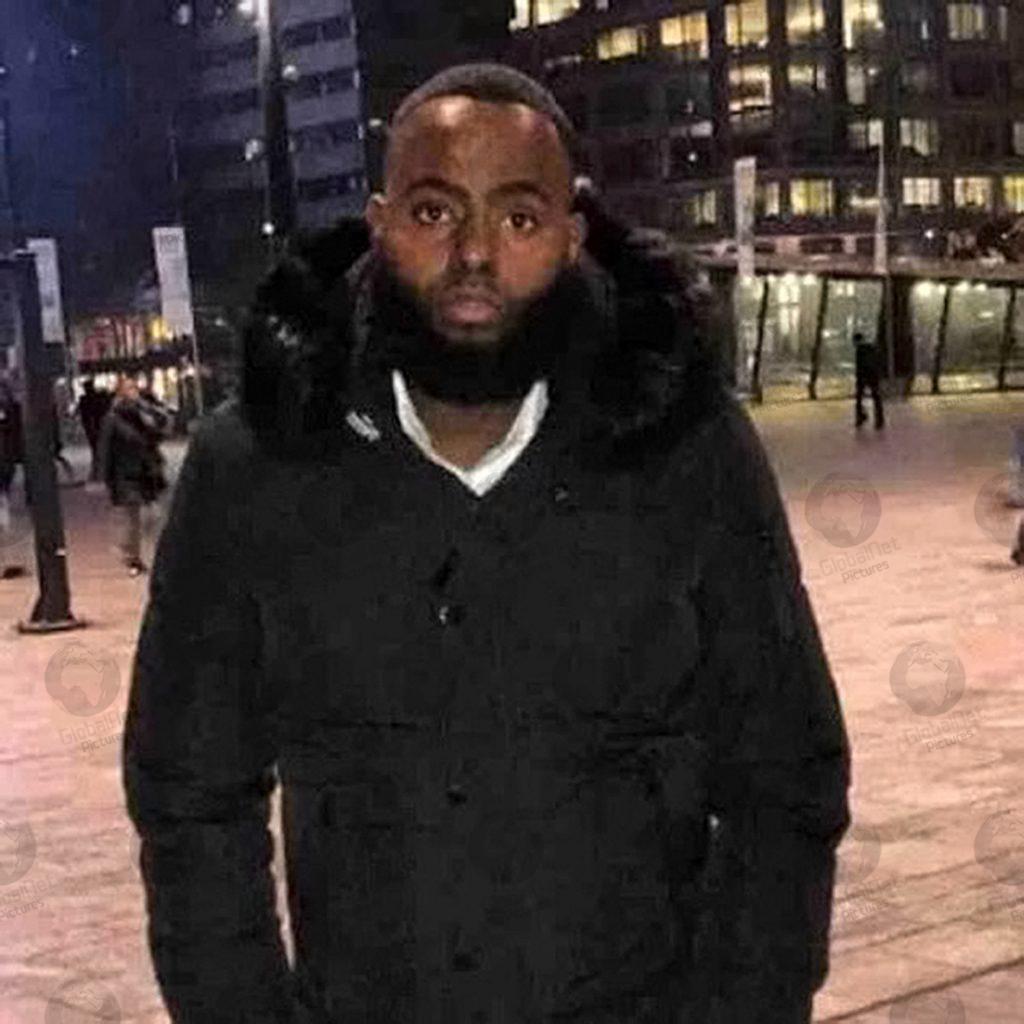 Ahmed Abdirzak
He told DailyMail.com: "He walked away with that trademark McGregor strut that you see him enter the ring with in UFC. I'm not going to lie, I was scared for my life – the guy is a lethal weapon.
"I looked into his face and his eyes were bulging. He was so angry. I don't know whether he was drunk or on drugs, but he looked f***ked."
Ahmed claims he has not had his broken phone returned, which is full of family pictures.
McGregor was arrested outside a Miami Beach nightclub for " Strong Arm Robbery" and "Criminal Mischief," by the Miami Beach Police Department.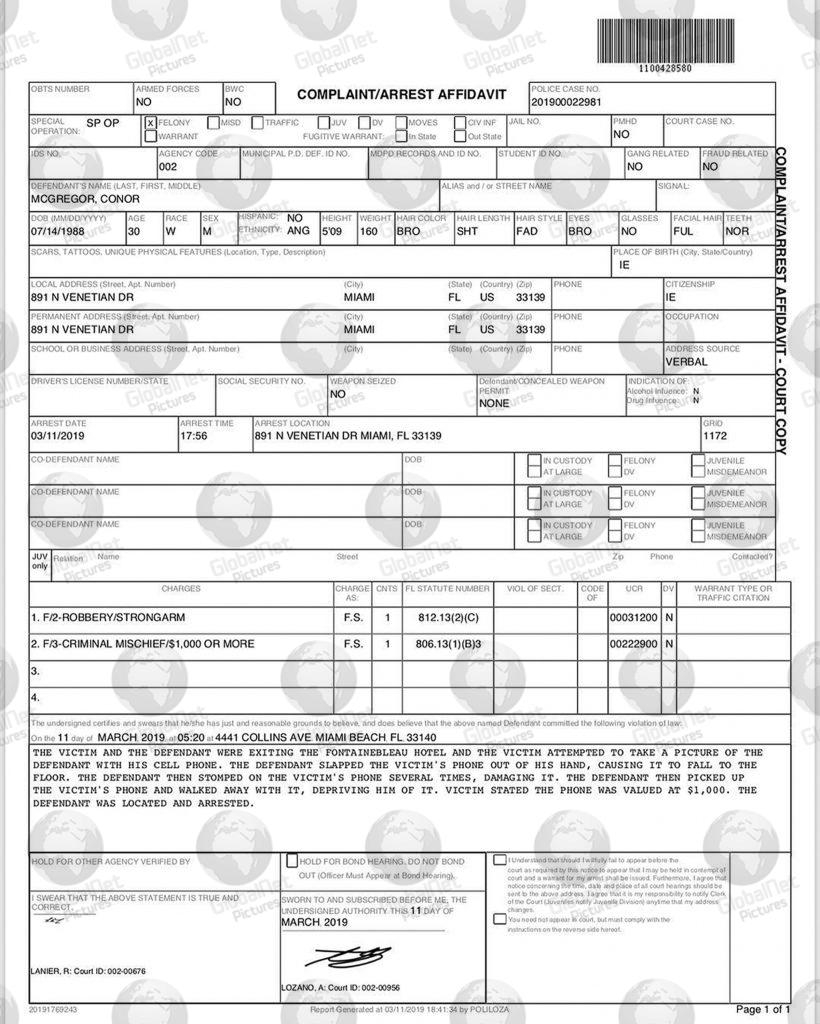 Miami Beach Police Department arrest report for MMA fighter Conor McGregor following his arrest 
On the police Facebook page the force posted his booking photo and an arrest report and said both offences are "felonies."
The report states that "on March 11 2019 at 5.20am at 4441 Collins Ave, Miami Beach, Florida, 33140, the victim and the defendant were exiting The Fontainebleau Hotel and the victim attempted to take a picture of the defendant with his cell phone.
"The defendant slapped the victim's phone out of his hand, causing it to fall to the floor. The defendant then stomped on the victims' phone several times, damaging it.
"The defendant then picked up the victim's phone and walked away with it, depriving him of it. Victim stated the phone was valued at $1000. The defendant was located and arrested."
Surveillance footage is said to show McGregor slapping the fan's phone out of his hand as he was taking a photo and then stomping on it a number of times. McGregor then picked up the $1,000 phone and walked away with it, said police.
McGregor was arrested on Monday evening at a residence at Miami Beach and booked at Miami-Dade jail.
According to posts on Instagram McGregor was in South Florida celebrating his mother's 60th birthday.
It isn't the first time he has been in trouble with the police in the United States. He was arrested last April after he attacked a bus carrying several UFC fighters by throwing a dolly through a window. He was charged with assault and criminal mischief after turning himself in and then pleaded guilty to disorderly conduct in Brooklyn to avoid a prison term.