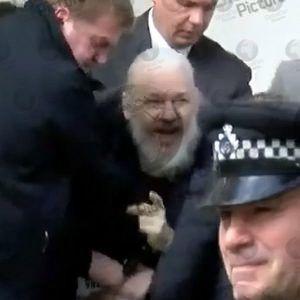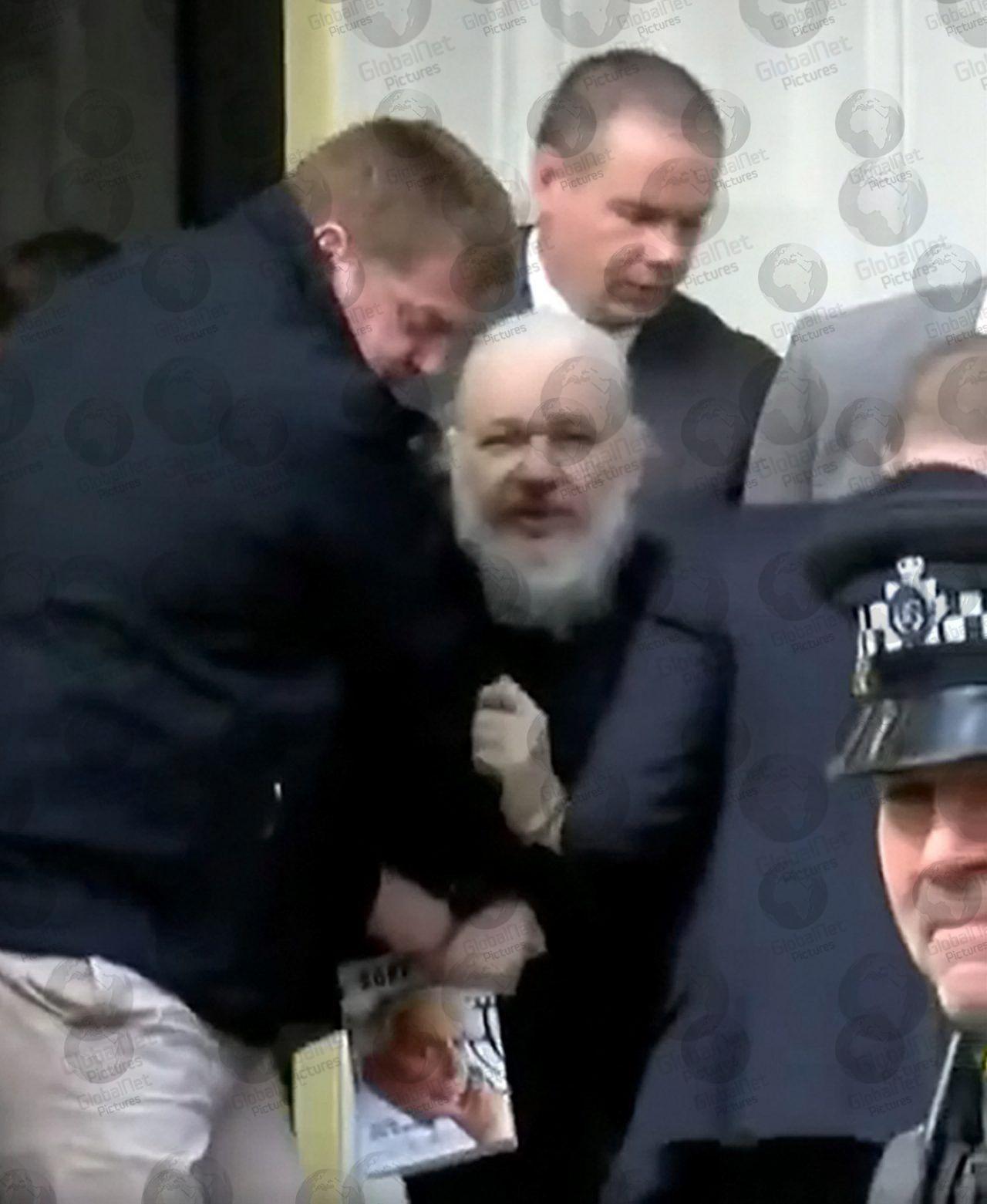 Wikileaks founder is arrested after seven years hiding in embassy
Wikileaks founder Julian Assange, 47, is dragged out of the Ecuadorian Embassy by British police today as he is finally arrested after spending seven years in hiding. Several cops bundled bearded Assange out of the building where he has spent the last 2,487 days since 2012 and forcibly carried him by the arms and legs into a police van.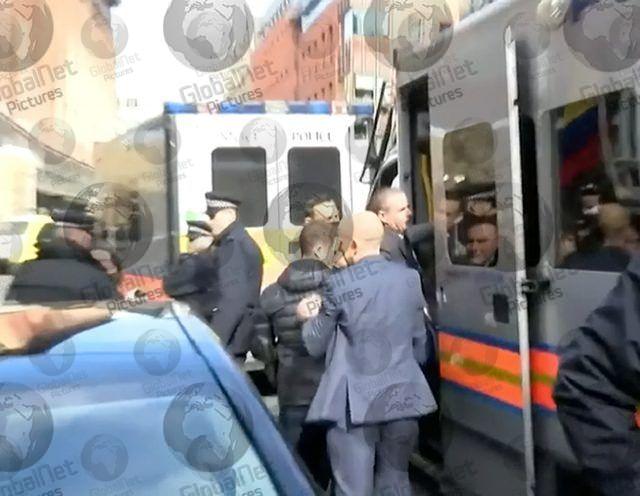 Wikileaks founder Julian Assange is forcibly carried him by the arms and legs into a police van
The entire arrest was filmed and posted on Facebook and Twitter @Ruptly.
Assange was carrying a book in one hand and appeared to shout "The UK has no civility" and "the UK must resist" as several officers wrestled with him as he struggled.
Assange feared leaving the embassy would see him arrested and extradicted to the US for publishing classified military and diplomatic information through Wikileaks.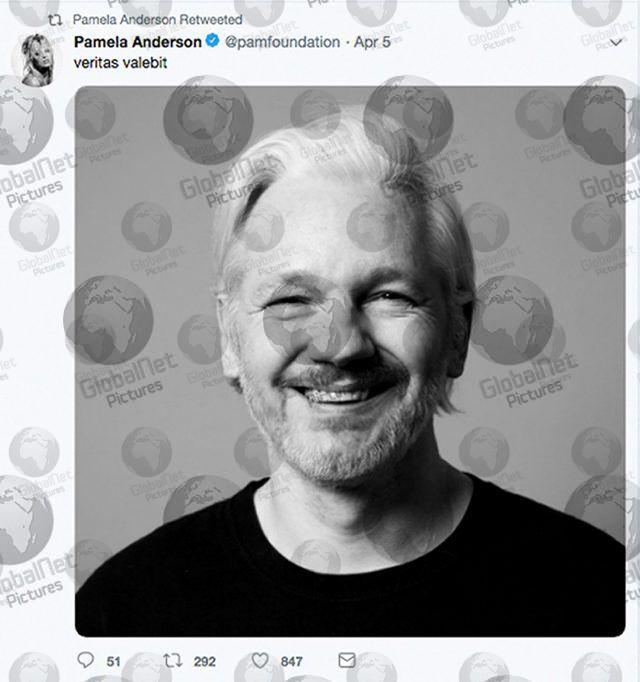 His lawyers said he could face the death penalty if extradicted to the U.S.
Ecuador agreed Assange could face British justice if the UK agreed not to extradict him elsewhere where he could face the death penalty.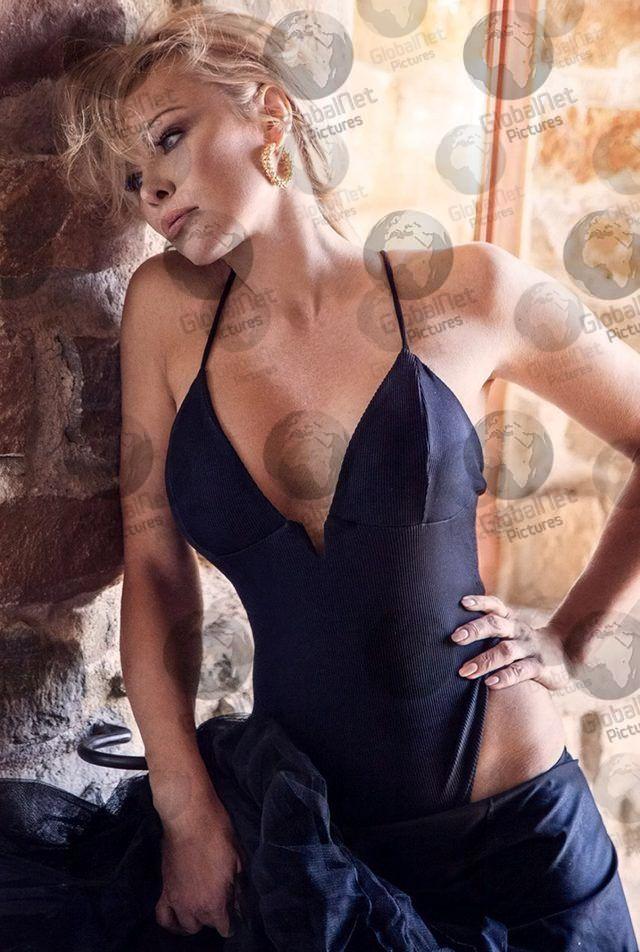 Ex-Baywatch star Pamela Anderson, who was rumoured to be having a sexual relationship with Assange while he was in hiding 

   Twitter@pamfoundation
Foreign minister Sir Alan Duncan confirmed today that he will face justice in the UK but it will be "for the courts to decide what happens next."
Assange has been visited by many famous people during his time inside the embassy, most notably Pamela Anderson, the ex-Baywatch star, who he was rumoured to be having a sexual relationship with.
She tweeted angrily today: "Julian Assange is a HERO for the people. And the people will not allow this vile injustice – He was right all along. He will be EXTRADITED. It's confirmed ! It's time for a change My friends at @DiEM_25 are a step in the right direction. Your vote is an initial step."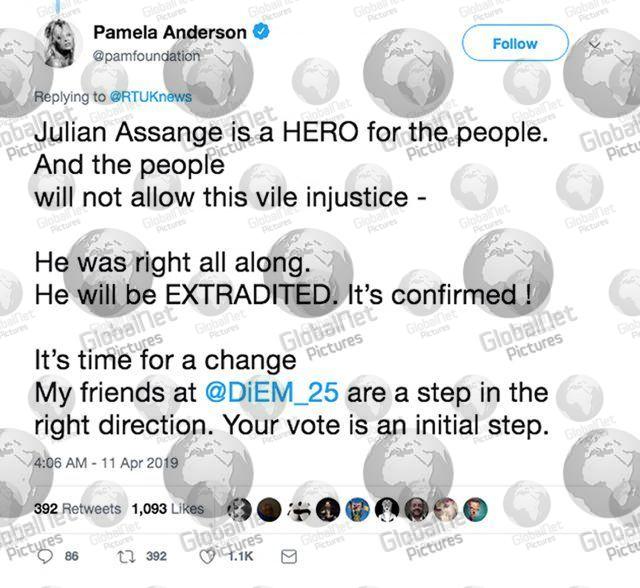 She also wrote: " I am in shock.. I couldn't hear clearly what he said? He looks very bad. How could you Equador ? (Because he exposed you). How could you UK. ? Of course – you are America's bitch and you need a diversion from your idiotic Brexit bullshit."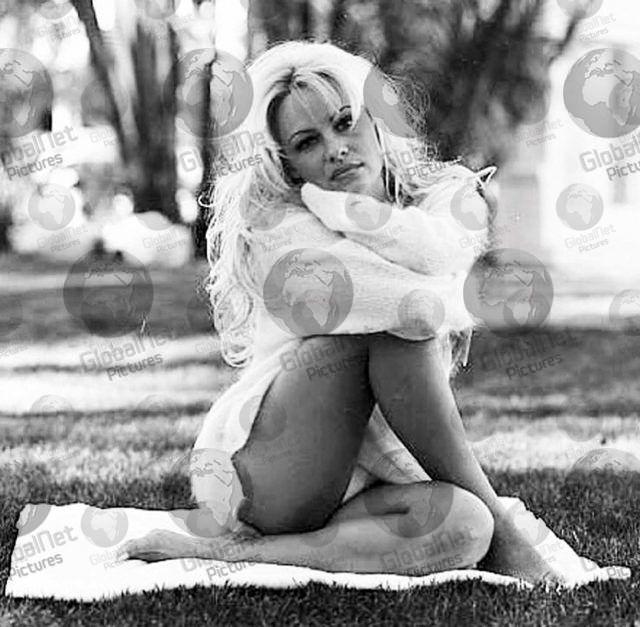 Pamela Anderson on Twitter@pamfoundation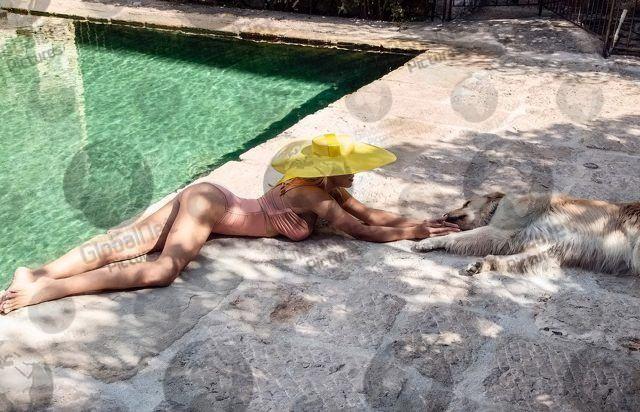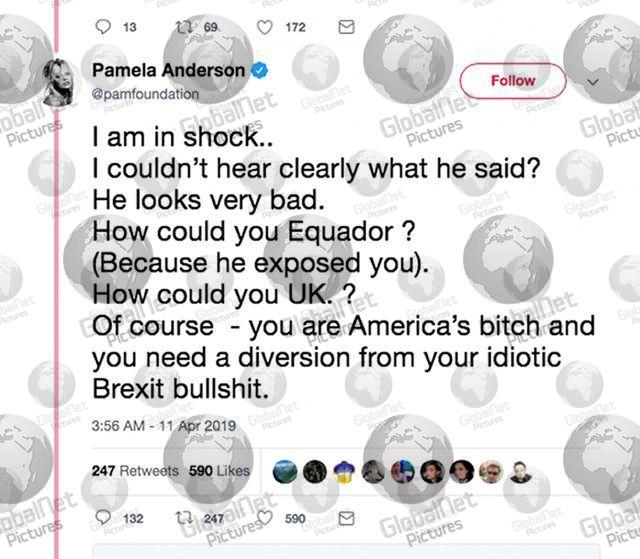 She then Tweeted: "And the USA ? This toxic coward of a President He needs to rally his base? – You are selfish and cruel. You have taken the entire world backwards. You are devils and liars and thieves. And you will ROTT And WE WILL RISE

"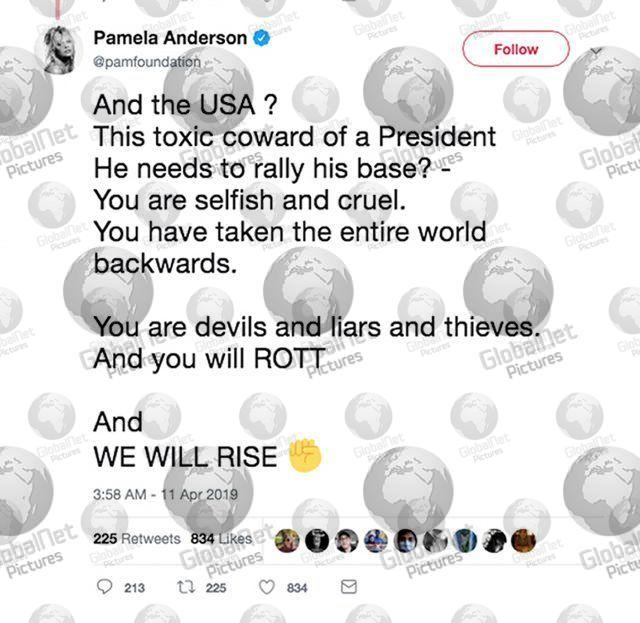 She also re-tweeted a photo of Julian Assange and wrote in Latin 'veritas valebit' – 'truth will prevail.'
Assange is due to appear before Westminster Magistrates' Court.