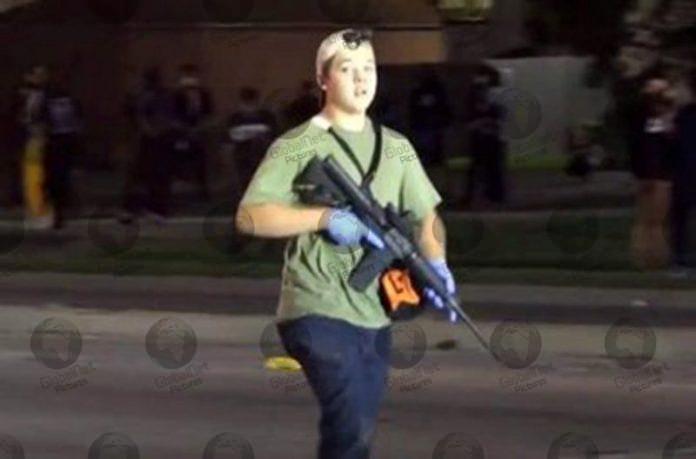 Vigilante Kyle Rittenhouse, 17, has been charged with first degree intentional homicide after two Black Lives Matter protesters were shot dead during riots in Kenosha, Wisconsin, USA, on Tuesday.
Rittenhouse had earlier given an interview in which he spoke about being a vigilante. According to video footage and witnesses he shot three people during the third night of Jacob Blake protests in Wisconsin during running battles with protesters.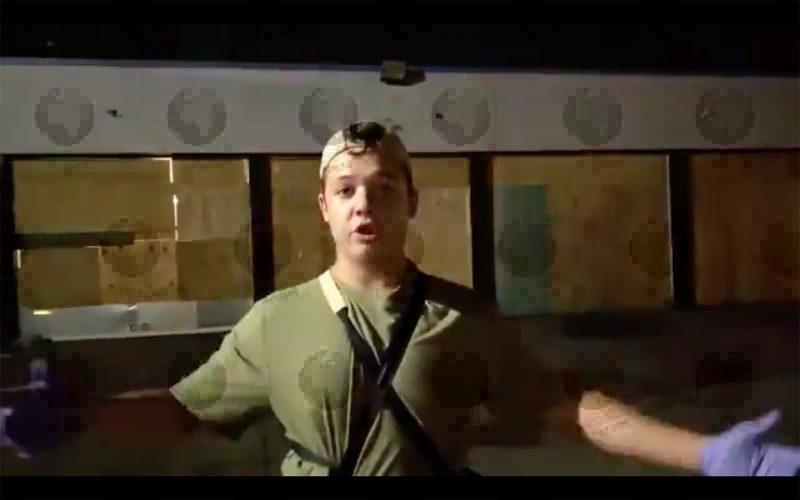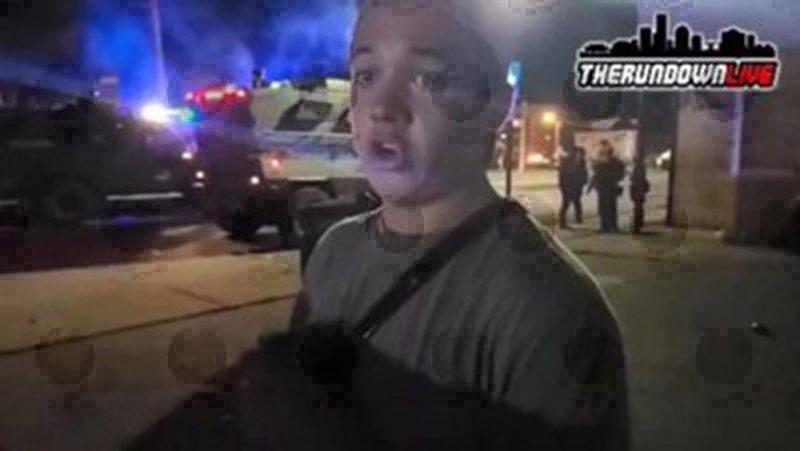 Video footage shows him armed with a semi-automatic rifle patrolling the streets where a number of protesters attack him, one striking him with a skateboard and another kicking him as he lies on the ground.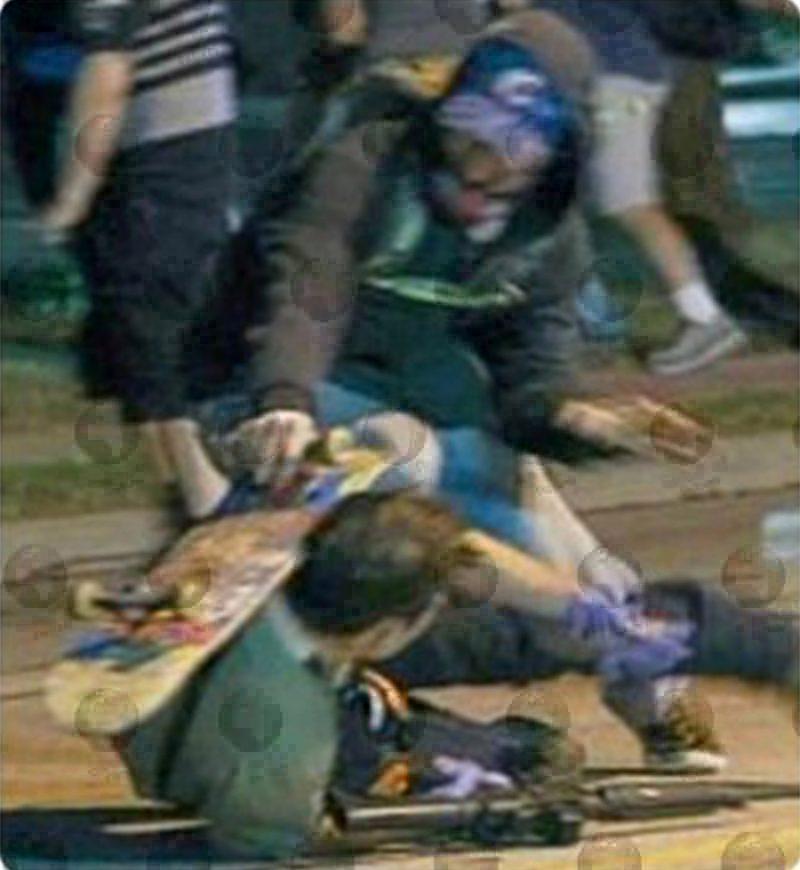 Rittenhouse is show here lying armed on the ground as a BLM protester hits him with a skateboard before he used his semi-automatic weapon to retaliate and shoot at protesters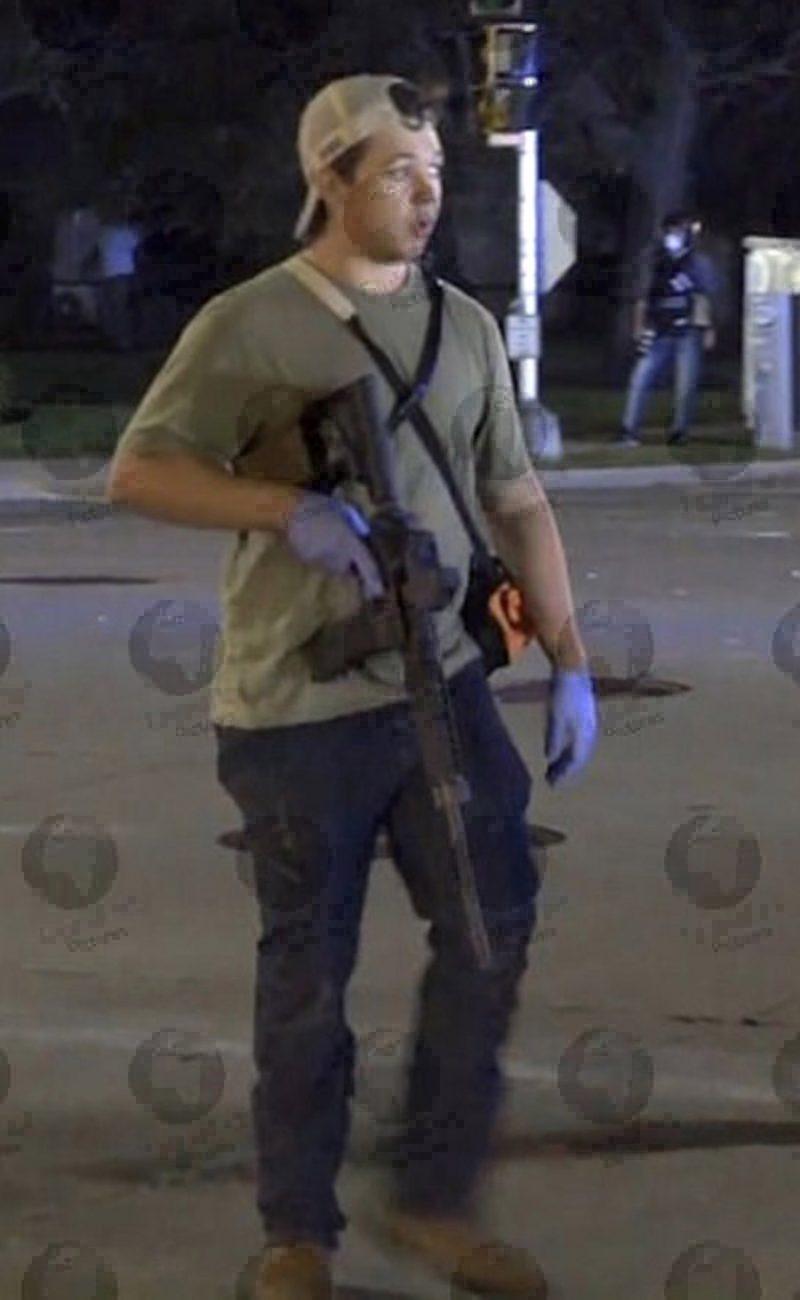 Two people were shot dead just before midnight on Tuesday when protesters attacked him, one in the head and one in the chest. One of them has since been identified as Anthony Huber. A third man, a 36-year-old from West Allis, Wisconsin, was shot in the arm. His wounds are not thought to be life threatening.
Following the teenager's arrest, videos and social media photos have surfaced indicating Rittenhouse is a staunch supporter of law enforcement, posting references on Facebook and elsewhere about Blue Lives Matter, a movement that supports the police force.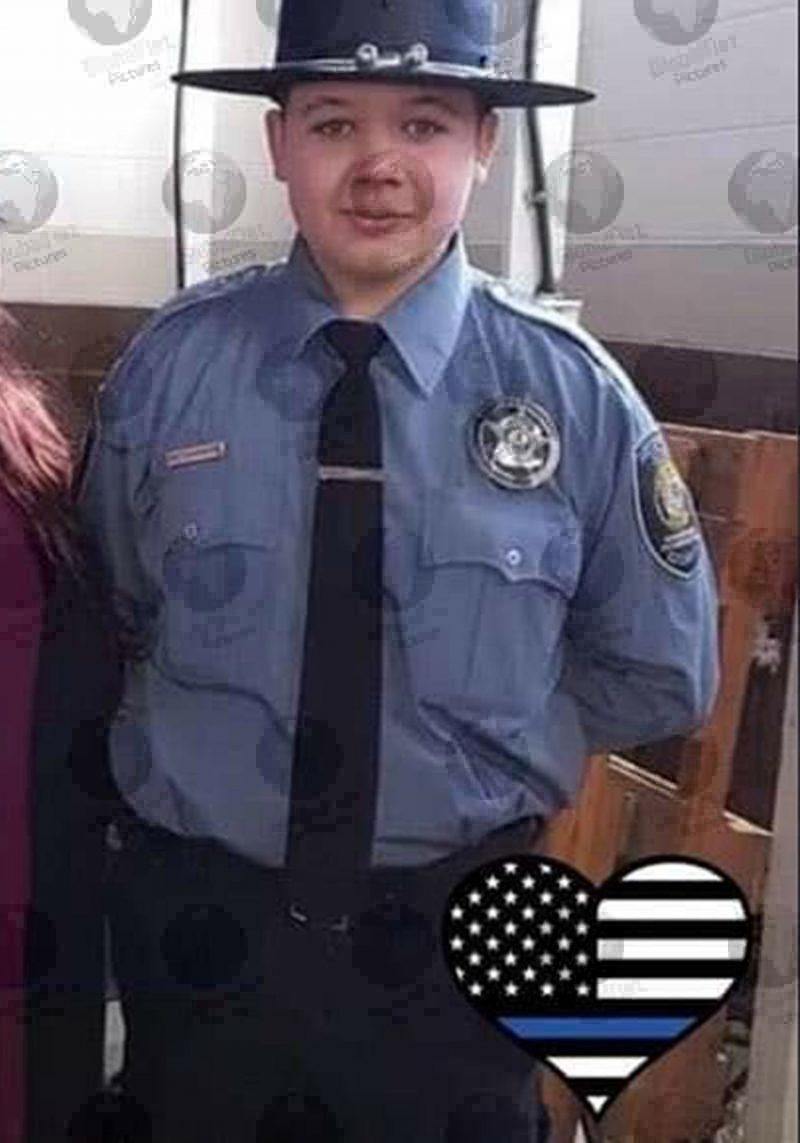 A video posted in the early hours of Wednesday shows a young man who appears to be Rittenhouse talking on the phone as he runs away from a man with a bullet wound to his head.
Vigilante Rittenhouse patrols the streets before the shootings
"I just killed somebody," a voice on the video can be heard saying.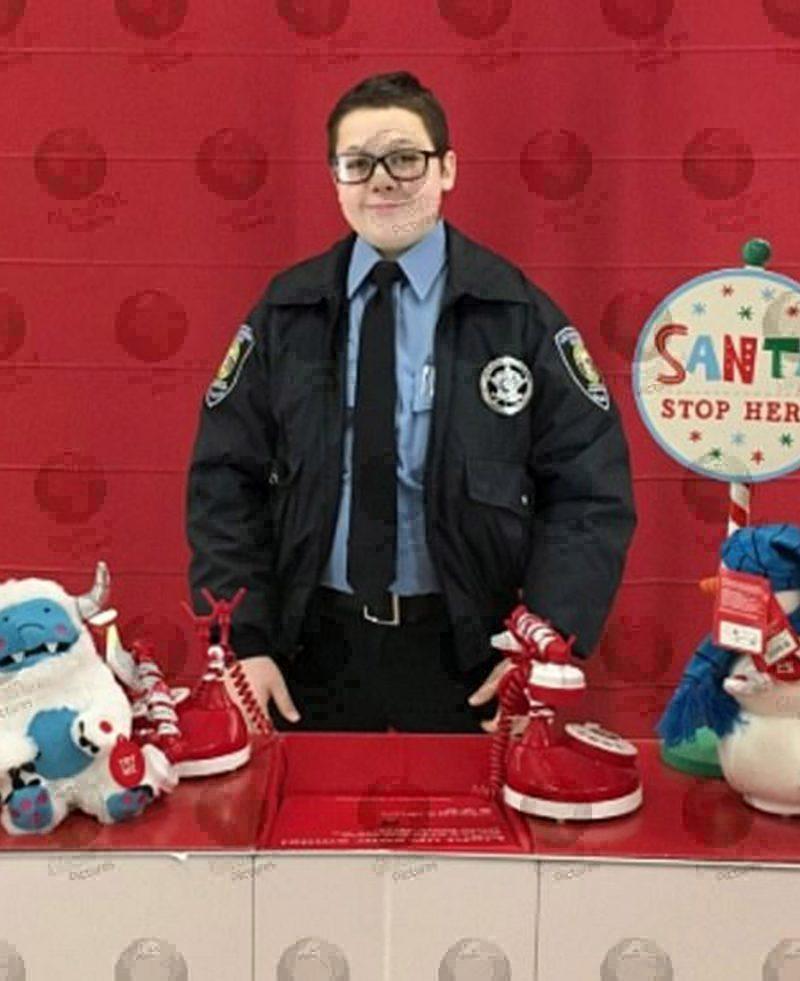 In videos posted on Tuesday night before the latest shootings, an armed Rittenhouse can be seen hanging out with men carrying weapons who state they are protecting a boarded-up gas station.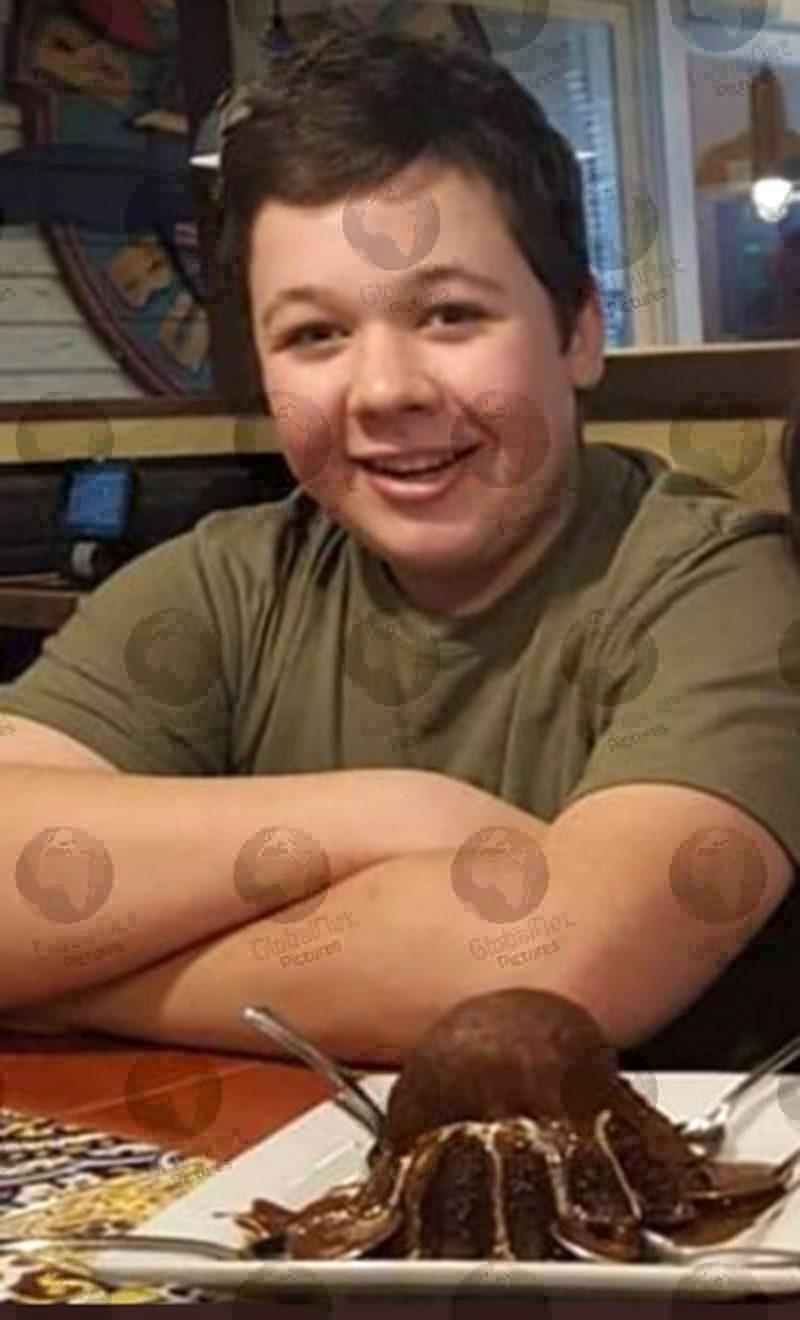 In an interview with the Daily Caller that evening, Rittenhouse says it is his "job" to be present because: "People are getting injured and our job is to protect this business. And part of my job also is to protect people. If someone is hurt, I'm running into harm's way. That's why I have my rifle; I've gotta protect myself obviously. But I also have my med kit."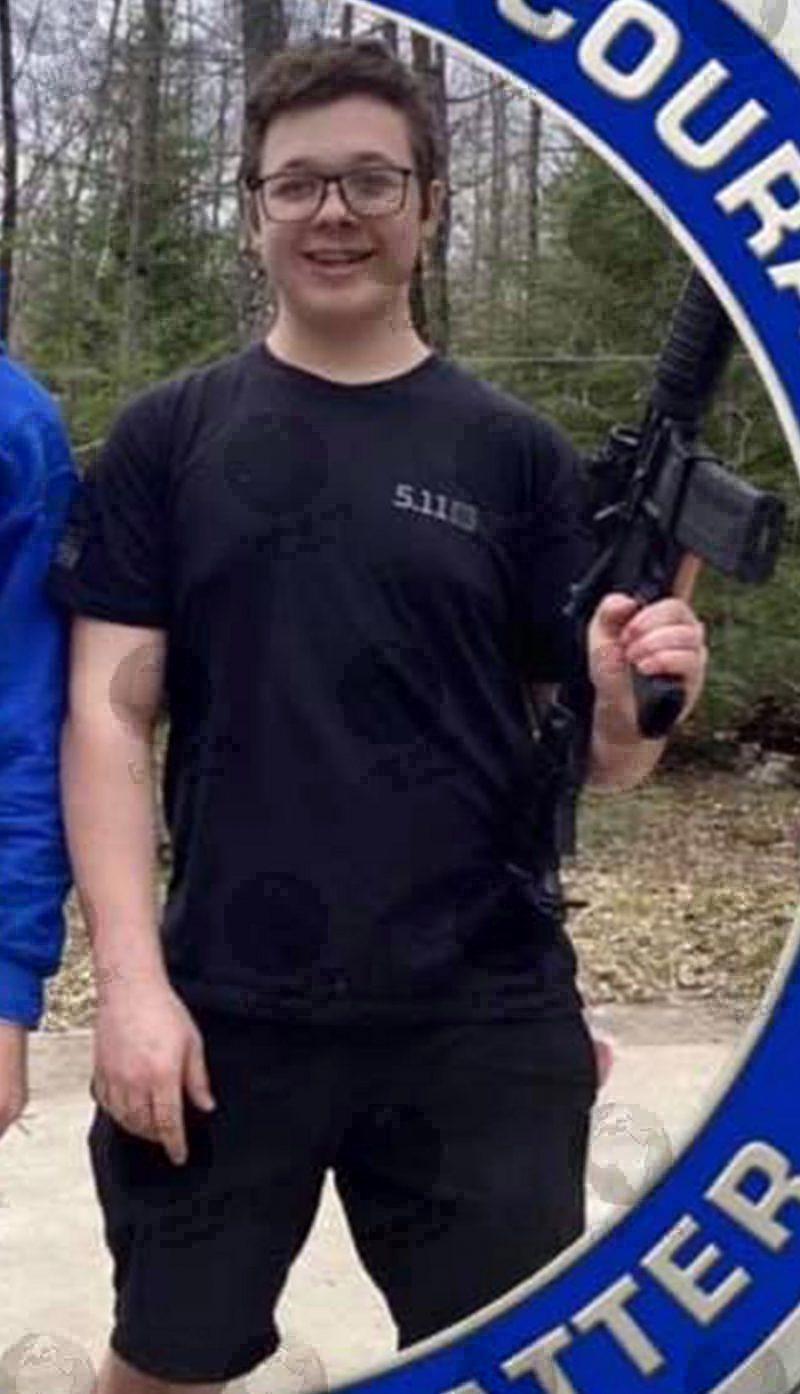 Rittenhouse appears to have worked in the past as a lifeguard at a YMCA in a suburb called Lindenhurst. A YMCA spokeswoman told the Chicago Tribune that Rittenhouse was a part-time employee who has been furloughed since March because of the pandemic.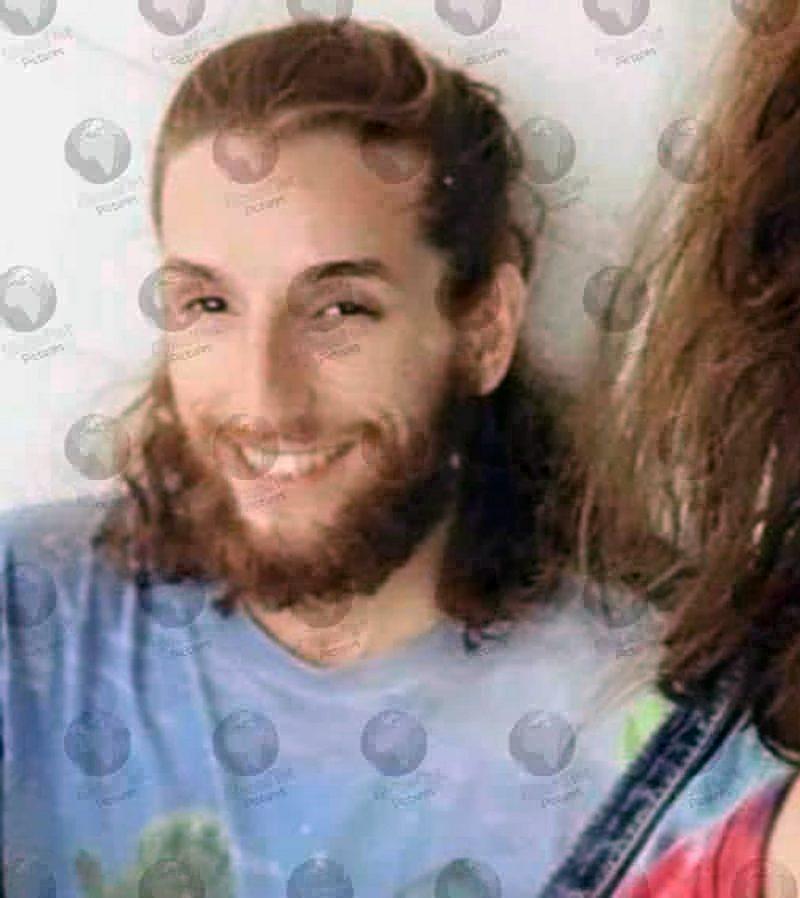 Anthony Huber who was shot dead
Kyle Rittenhouse, is from Antioch, Illinois, and a supporter of police. His now deleted Facebook page was full of pictures of guns and support for law enforcement.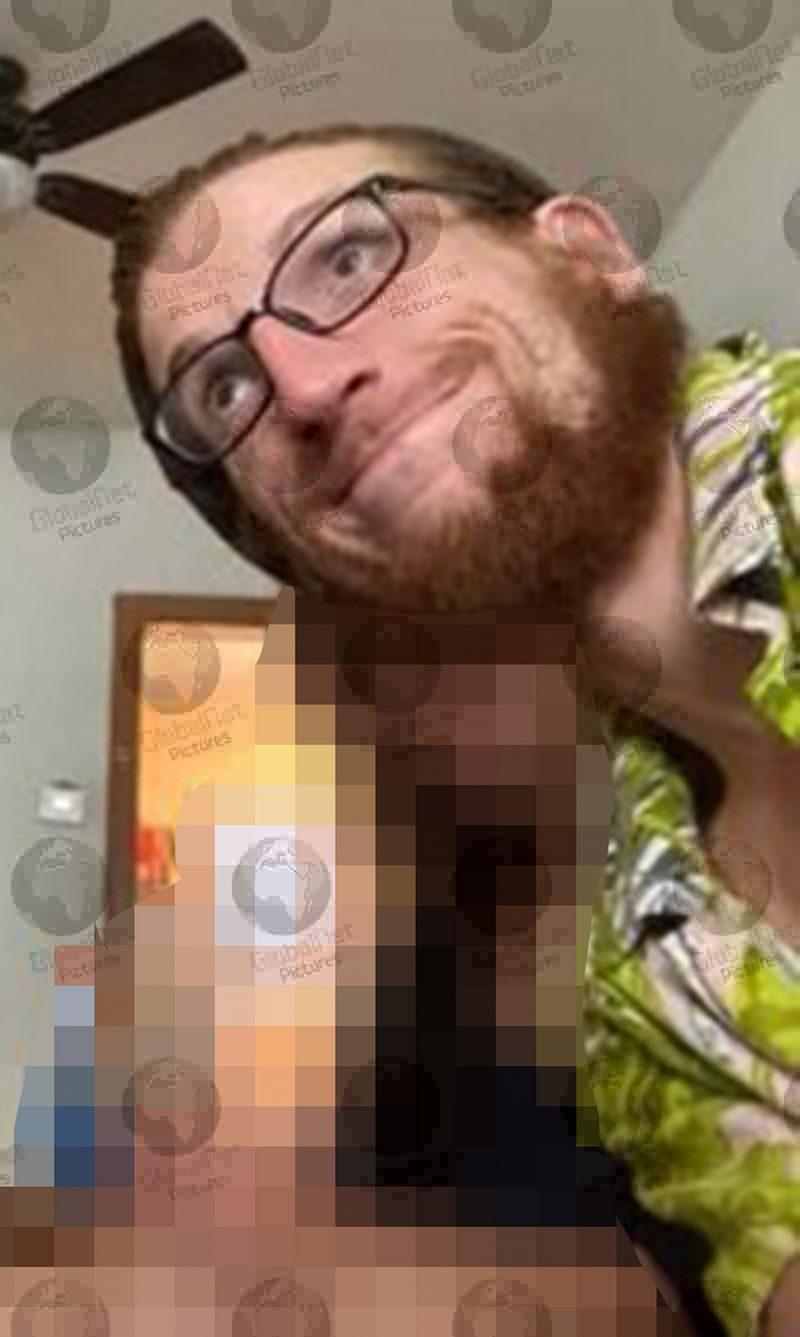 Anthony Huber
He is said to have been operating as a vigilante helping to maintain law and order following demonstrations over the police shooting of Jacob Blake, who was shot several times in the back. Blake, 29, survived the shooting by Kenosha police and is paralysed, his family's lawyer has said.
Rittenhouse's TikTok page showed he had a ringside seat at a rally for President Donald Trump in Des Moines, Iowa, in January.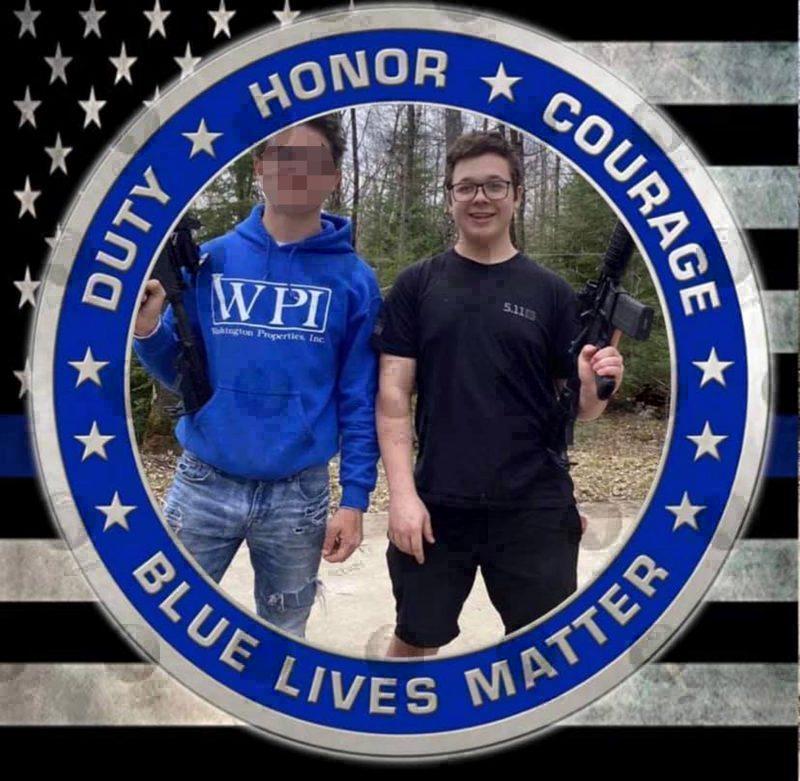 Witnesses at the scene said Rittenhouse was with a group of males who came to Kenosha to defend property after Black Lives Matter protesters caused a series of arson fires and other property damage throughout the city. An officer was reportedly struck with a brick which prompted a call on social media for armed citizens to defend people and property.
Dramatic images posted online from the scene show Rittenhouse being struck by a man with a skateboard and Rittenhouse being chased down the street and ending up on the ground where protestors attack him before he responds by opening fire.
Follow us on Facebook, Instagram, Twitter and Linkedin #globalnetpictures #GlobalNet_Pics #Kenosha #Wisconsin #KyleRittenhouse #firstdegreeintentionalhomicide #BlackLivesMatter #protests #JacobBlake #AnthonyHuber