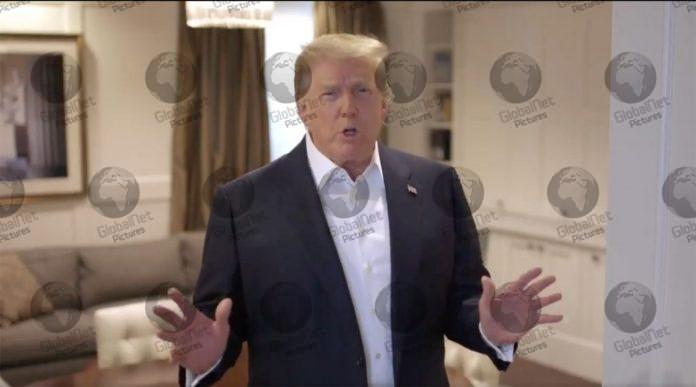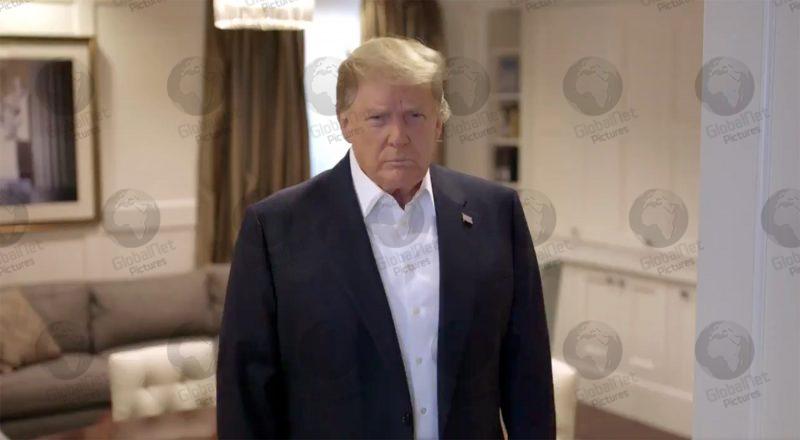 President Donald Trump's drive-by wave to supporters outside the hospital where he is being treated for Covid-19 has been labelled "insane" by one of the hospital physicians.
James Phillips, doctor of emergency medicine at George Washington University, who is an attending physician the Walter Reed National Military Centre, where the president is being treated after contracting coronavirus, called the stunt "insanity".
He tweeted: "Every single person in the vehicle during that completely unnecessary Presidential 'drive-by' just now has to be quarantined for 14 days. They might get sick. They may die.
"For political theater. Commanded by Trump to put their lives at risk for theater. This is insanity."
"That Presidential SUV is not only bulletproof, but hermetically sealed against chemical attack. The risk of COVID19 transmission inside is as high as it gets outside of medical procedures. The irresponsibility is astounding. My thoughts are with the Secret Service forced to play."
Jonathan Reiner, professor of medicine and surgery at George Washington University school of medicine and health services, also tweeted: "By taking a joy ride outside Walter Reed the president is placing his Secret Service detail at grave risk."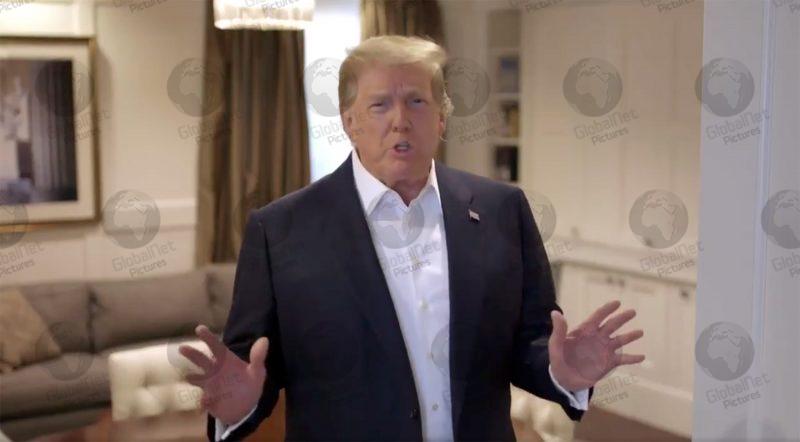 On Sunday Trump tweeted a second video address from the Walter Reed Medical Centre (above), giving an update on his progress since being diagnosed with Covid-19.
He said: "We're getting great reports from the doctors. This is an incredible hospital, Walter Reed. The work they do is just absolutely amazing, and I want to thank them all. The nurses, the doctors, everybody here.
"I've also gotten to meet some of the soldiers and first responders and what a group," Trump said.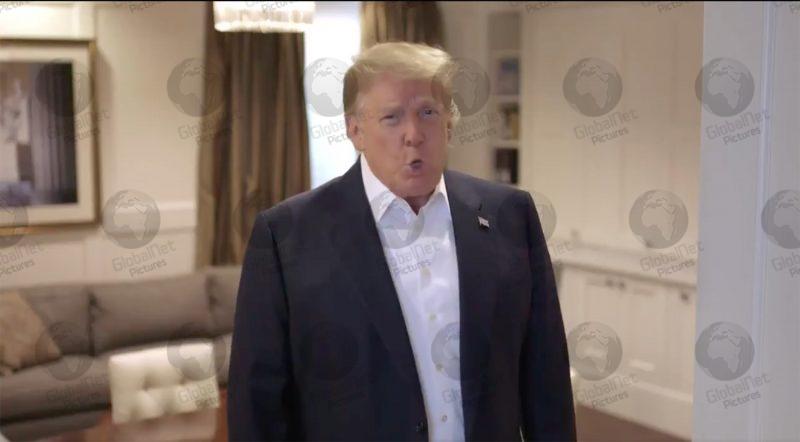 "I also think we're going to pay a little surprise to some of the great patriots we have on the street, and they've been out there for a long time."
"And they've got Trump flags and they love our country, and I'm not telling anybody but you, but I'm about to make a surprise visit so perhaps I'll get there before you get to see me."
Trump also claimed he's learning a lot about Covid-19.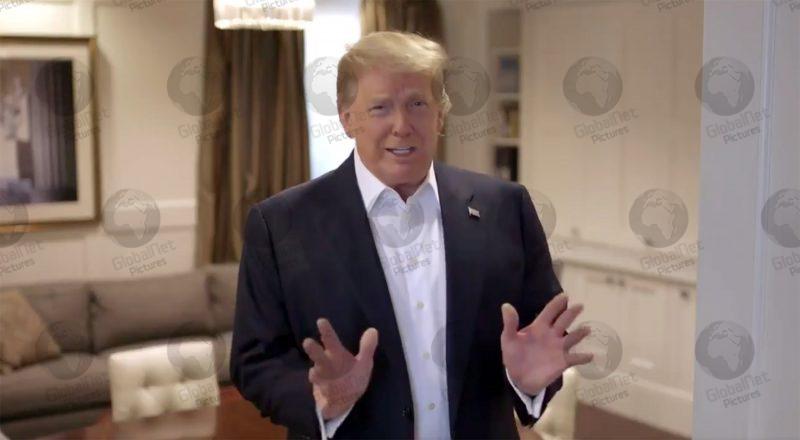 "But when I look at the enthusiasm and we've had enthusiasm probably like nobody's ever had. It's been a very interesting journey. I've learned a lot about COVID. I learned it by really going to school.
"This is the real school. This isn't the 'let's read the book' school, and I get it and I understand it, and it's a very interesting thing and I'm going to be letting you know about it.
"In the meantime, we love the USA, and we love what's happening. Thank you."
Follow us on Facebook, Instagram, Twitter and Linkedin #globalnetpictures #GlobalNet_Pics #Covid19 #DonaldTrump #WalterReedNationalMilitaryCentre #insane #insanity #DrJamesPhillips #GeorgeWashingtonUniversity #driveby