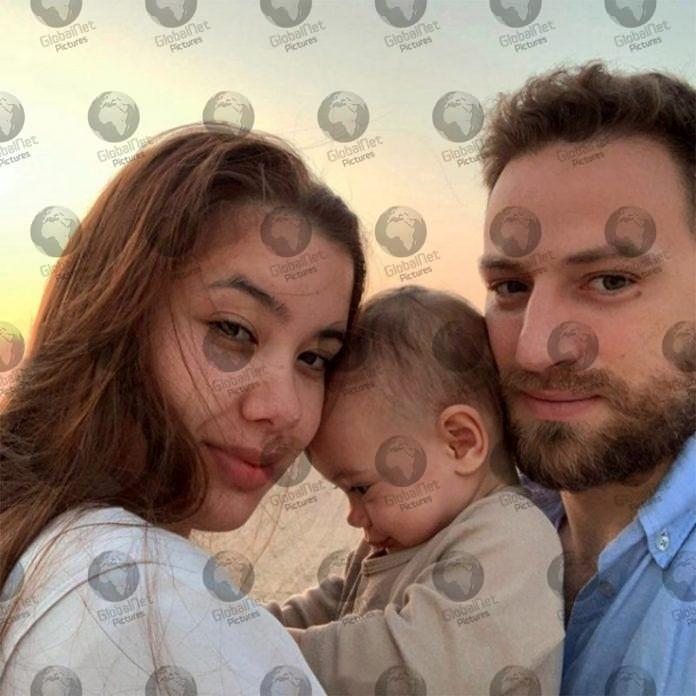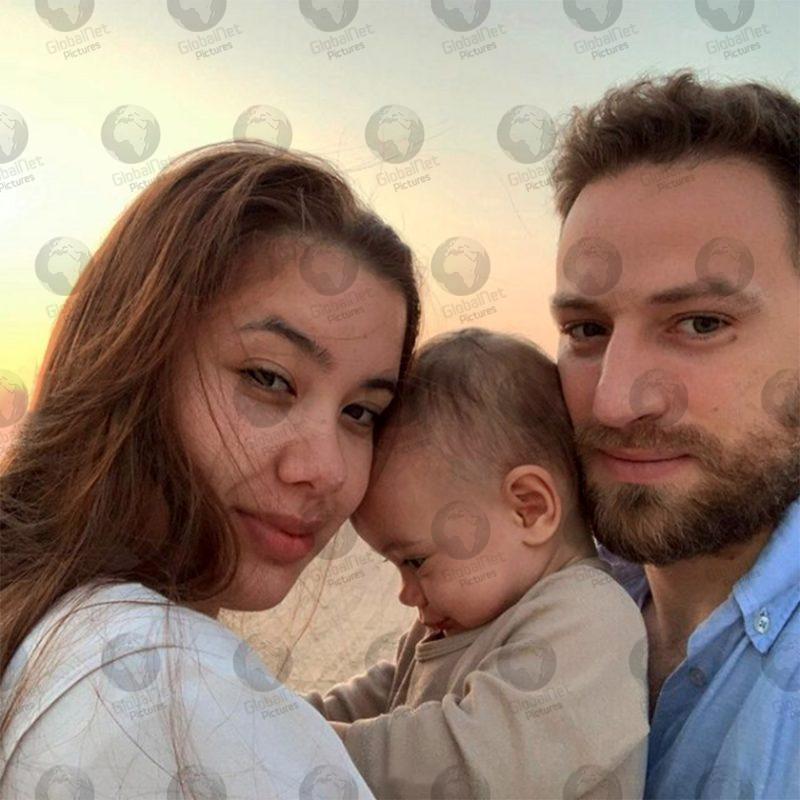 Pilot Charalambos Anagnostopoulos, the husband of British Student Caroline Crouch, 20, thought to have been murdered in a home invasion in Greece, has sensationally admitted: "I did it."
Caroline was originally thought to have been tortured and murdered during a horrifying burglary in front of her husband, who is known as 'Babis' Anagnostopoulos and their 11-month-old baby daughter.
Babis Anagnostopoulos, 33, had spoken about the living "nightmare" he went through begging thieves who invaded their home not to hurt his family as they put a gun to his baby daughter's head.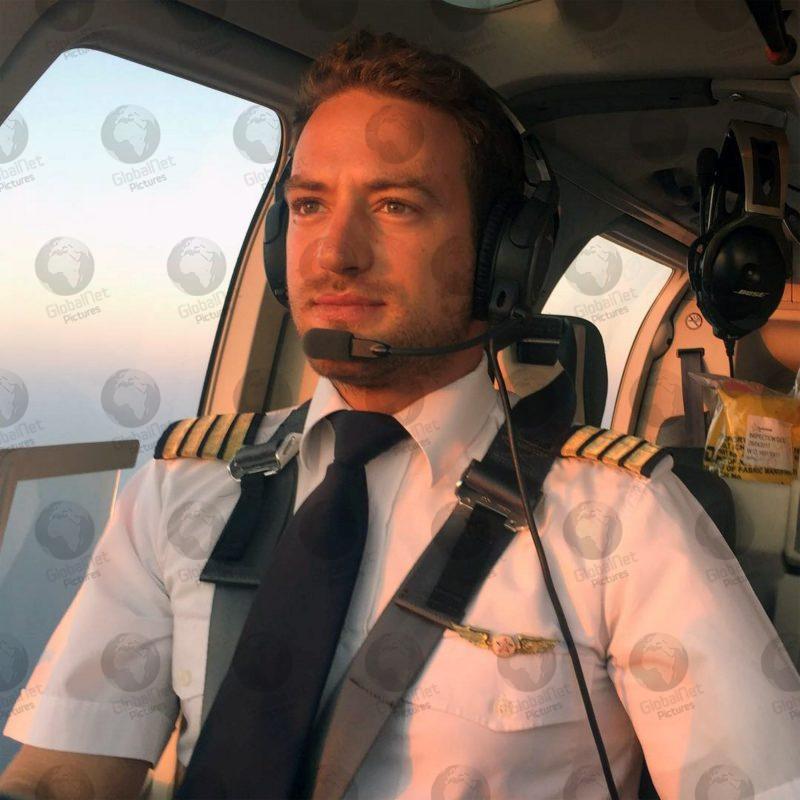 After police discovered new evidence they re-questioned the pilot and after hours of interrogation he is said to have caved in and confessed to stuffing cloth in her mouth and suffocating her with a pillow after a row where she threatened to leave him and take their daughter away from him.
He originally told police he was asleep at his home near Athens on May 11th alongside his wife and daughter Lydia when burglars broke in looking for money and valuables at around 5am. He said the gang tied him up on the floor and bound wife Caroline to the bed before asking "where's the money?" in broken Greek.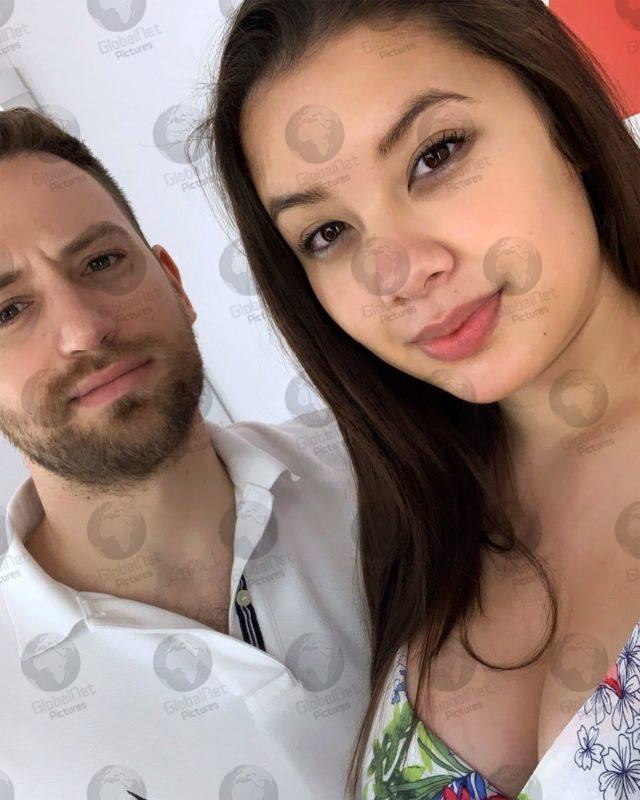 Mr Anagnostopoulos told cops the couple had a large amount of cash at their home after recently purchasing a plot of land to use to pay builders for work being carried out.
He concocted a tale that he had told the home invaders that the cash was hidden inside a Monopoly box in the hope that it would spare his wife from being tortured.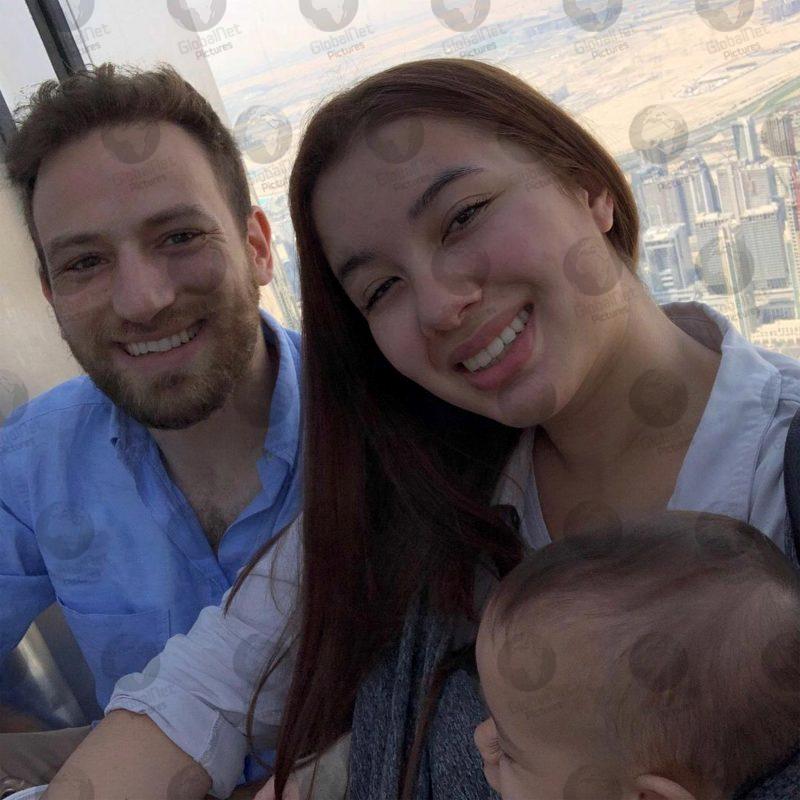 He claimed the thieves demanded more money and jewellery and then pointed a gun at his baby's head before strangling his wife when she started screaming.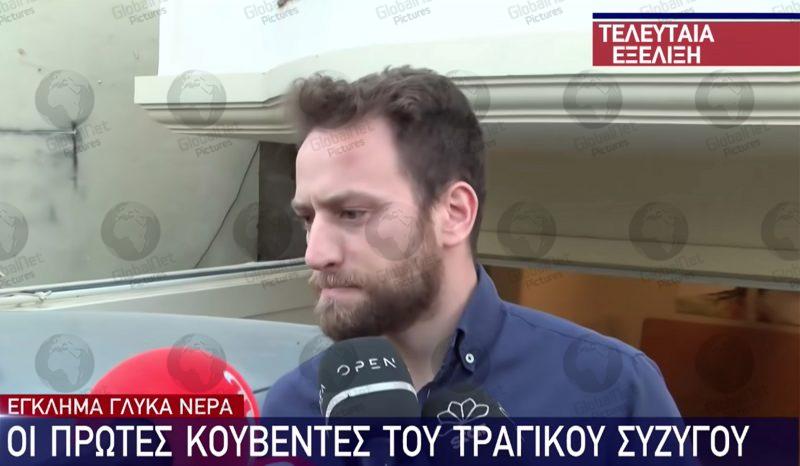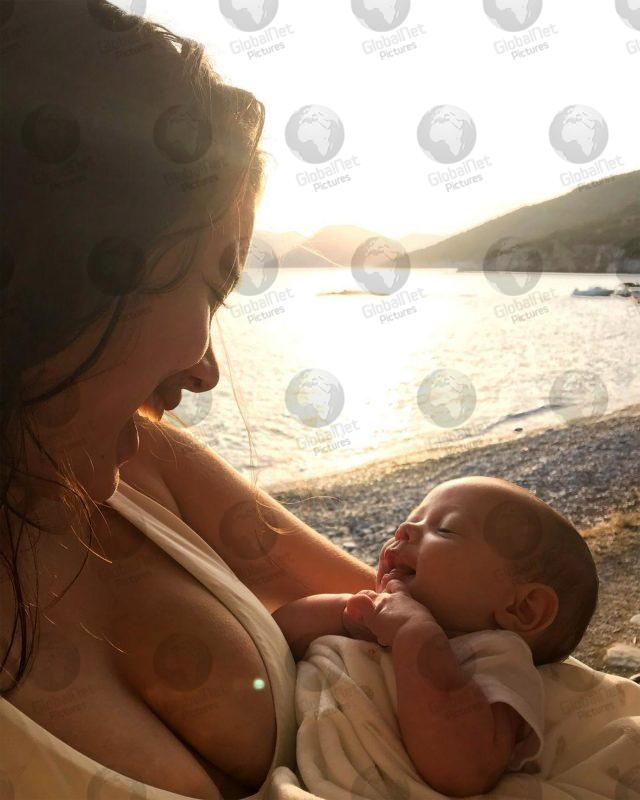 During the confession Babis said that after killing his wife he manufactured an elaborate plot and staged a robbery to cover up what he had done.
He drowned their dog and hanged the body of the pet from a bannister on the stairs which he said the 'gang of raiders' had done.
Police made a breakthrough in the investigation when they examined data on Caroline's wrist fitness tracker which revealed her heart had stopped beating hours before the time Babis had claimed raiders had broken in.
Analysis of Babis' phone unearthed tracking data showing him moving between the basement and attic of the house on more than one occasion at a time he had told police that he couldn't move because he had been tied to the bed by intruders.
The memory card from a house security camera was also found to have been removed at 1.20am that morning, hours before the time he alleged men broke into the house.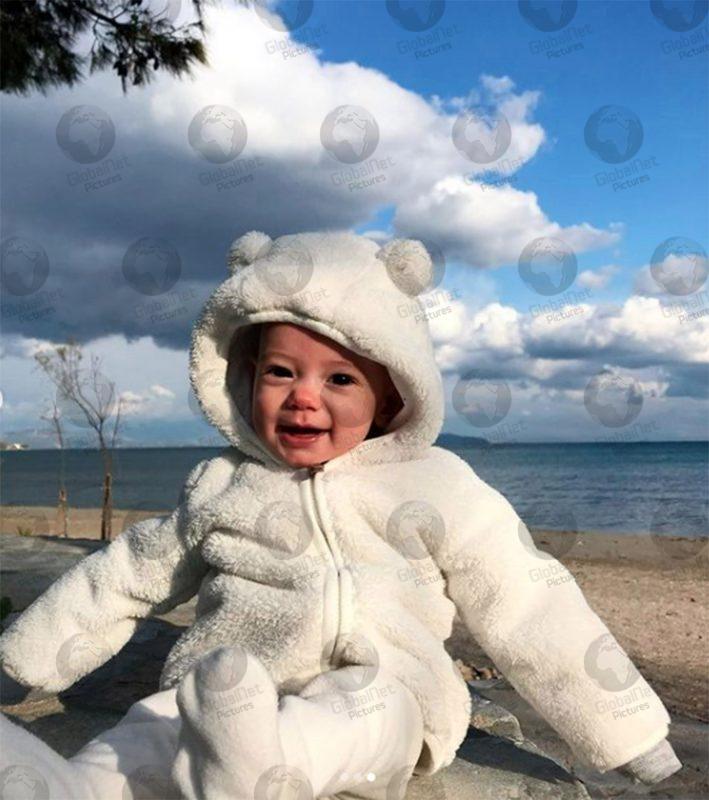 11-month-old Lydia Anagnostopoulos
When confronted with the evidence following eight hours of questioning by detectives he finally admitted his guilt and last night police issued a statement outlining his confession.
He told cops: "That night we were fighting early. At one point she threw the child in the crib and told me to leave the house.
"She pushed me and punched me. I lost my temper, I suffocated her with the pillow. Τhen I made up the robbery."
Police spokesman Apostolos Skrekas said: "The tracker contradicted his initial testimony that he had been roped up and gagged by three assailants. Instead, what we found was that he moved around the house, going from the attic to the basement.
"When faced with the evidence he confessed."
Anagnostopoulos is due to appear at magistrates court this morning to face a formal murder charge after being placed in custody.
Victim Caroline Crouch was a student at the University of Piraeus and was born in Greece but with a British passport. She began a relationship with the pilot in 2017 and they married in 2019, giving birth to their daughter in June the following year.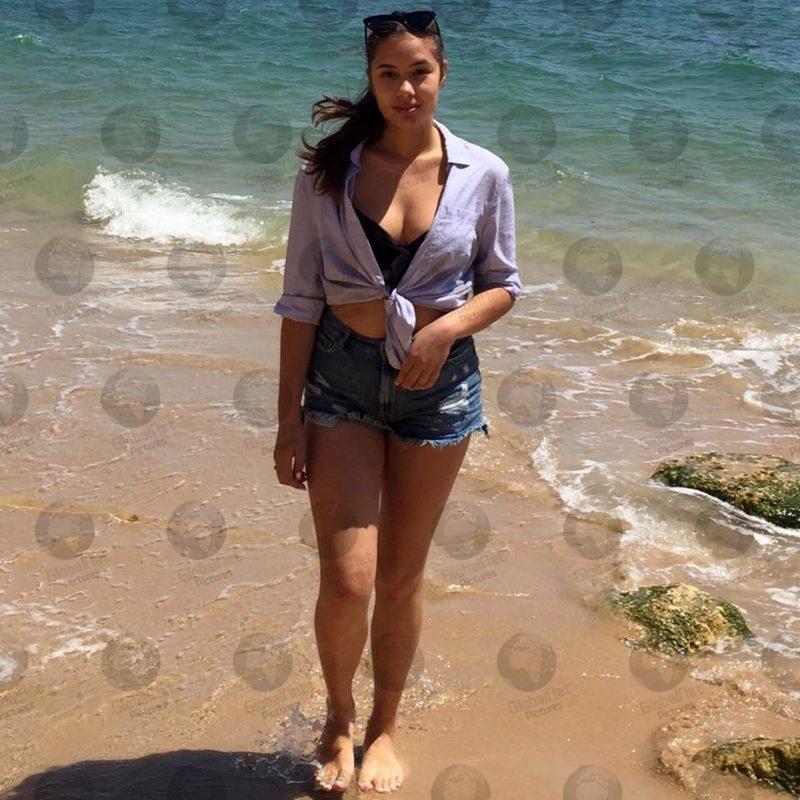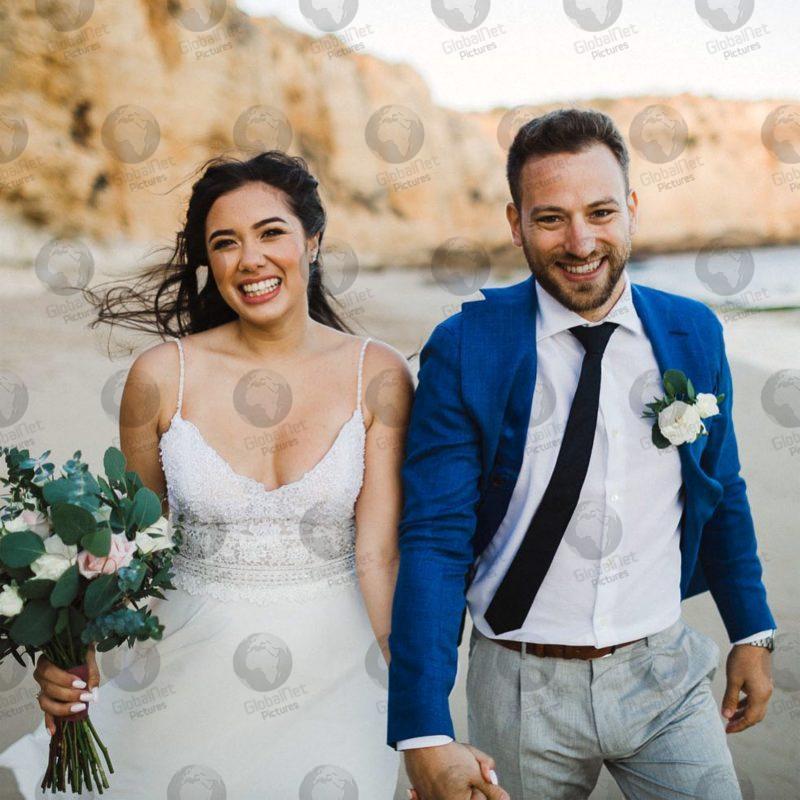 Media can create an account and login to access and download images listed below this story.
Follow us on Facebook, Instagram, Twitter and Linkedin #globalnetpictures #CarolineCrouch #CharalambosAnagnostopoulos #pilot #Babis #torture #murder #homeinvaders #homeinvasion #thieves #burglars #Athens #babydaughter #cash #valuables #jewellery #BabisAnagnostopoulos #confession #Ididit #newevidence #lies