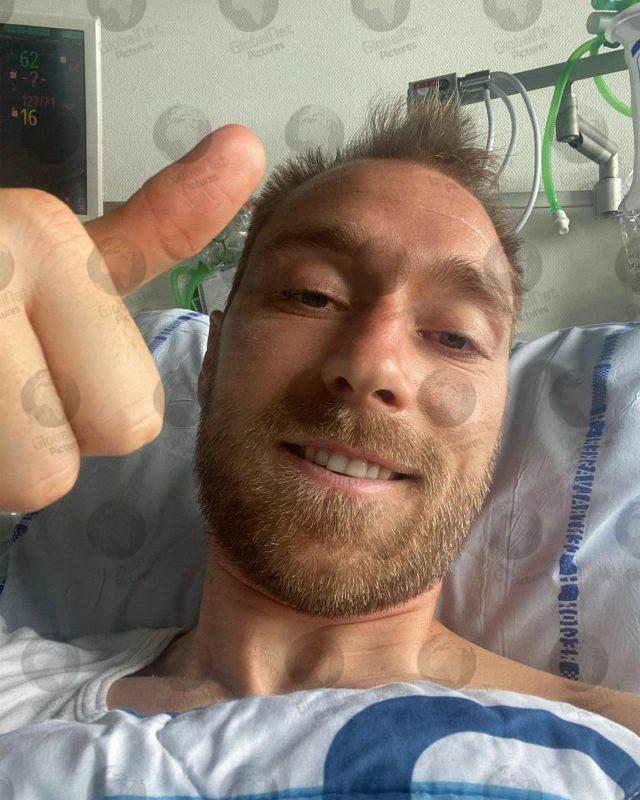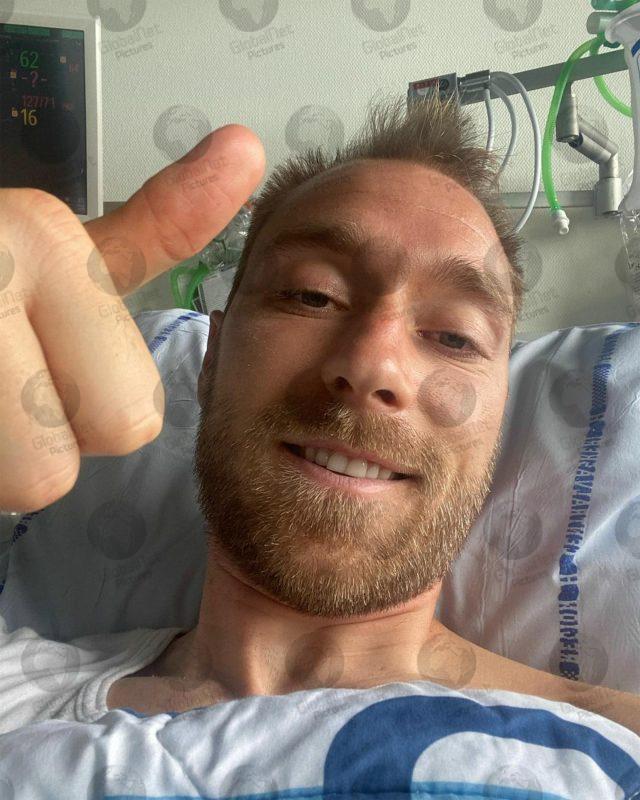 Footballer Christian Eriksen smiles and gives the thumbs up this morning in the first picture from hospital since he suffered cardiac arrest on the pitch on Saturday.
Denmark and Inter Milan star Eriksen, 29, shocked the watching world when he collapsed on the pitch during Denmark's Euro 2020 match with Finland.
He was described by medics as 'gone,' but after a speedy on pitch response to the dire situation, Eriksen recovered as a result of being given CPR and with the use of a defibrillator.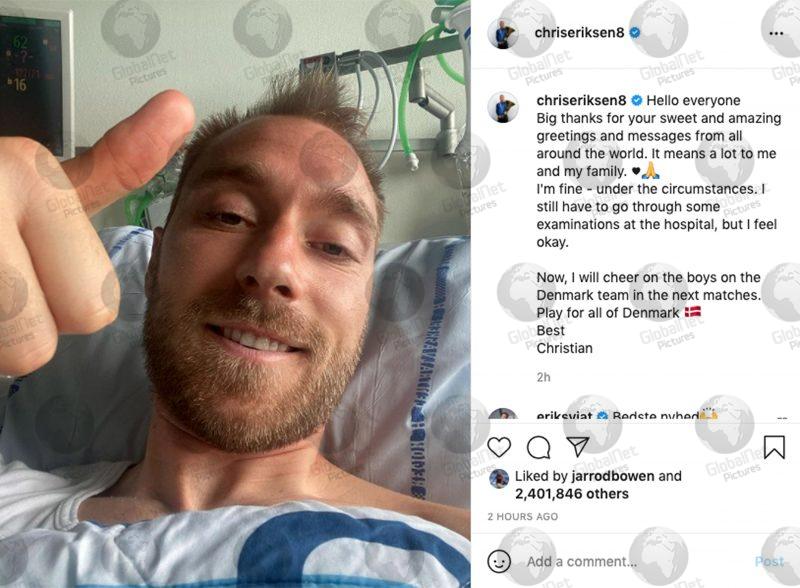 Instagram/chriseriksen8
His health has improved significantly since Saturday and the footballer reassured everyone "I'm fine" as he posted this photo and provided an update and message alongside the image on Instagram today.
He said: "Hello everyone
"Big thanks for your sweet and amazing greetings and messages from all around the world. It means a lot to me and my family. ♥️🙏
"I'm fine – under the circumstances. I still have to go through some examinations at the hospital, but I feel okay.
"Now, I will cheer on the boys on the Denmark team in the next matches. Play for all of Denmark 🇩🇰
"Best
"Christian."
Media can create an account to login and see the images available to download listed below this story.
Follow us on Facebook, Instagram, Twitter and Linkedin #globalnetpictures #GlobalNet_Pics #ChristianEriksen #cardiacarrest #thumbsup #footballer #Euro2020 #Denmark #Finland #CPR #defibrillator #hospital #InterMilan #Spurs #TottenhamHotspur