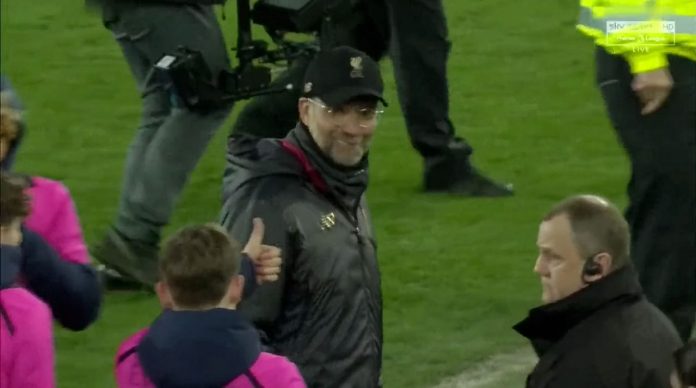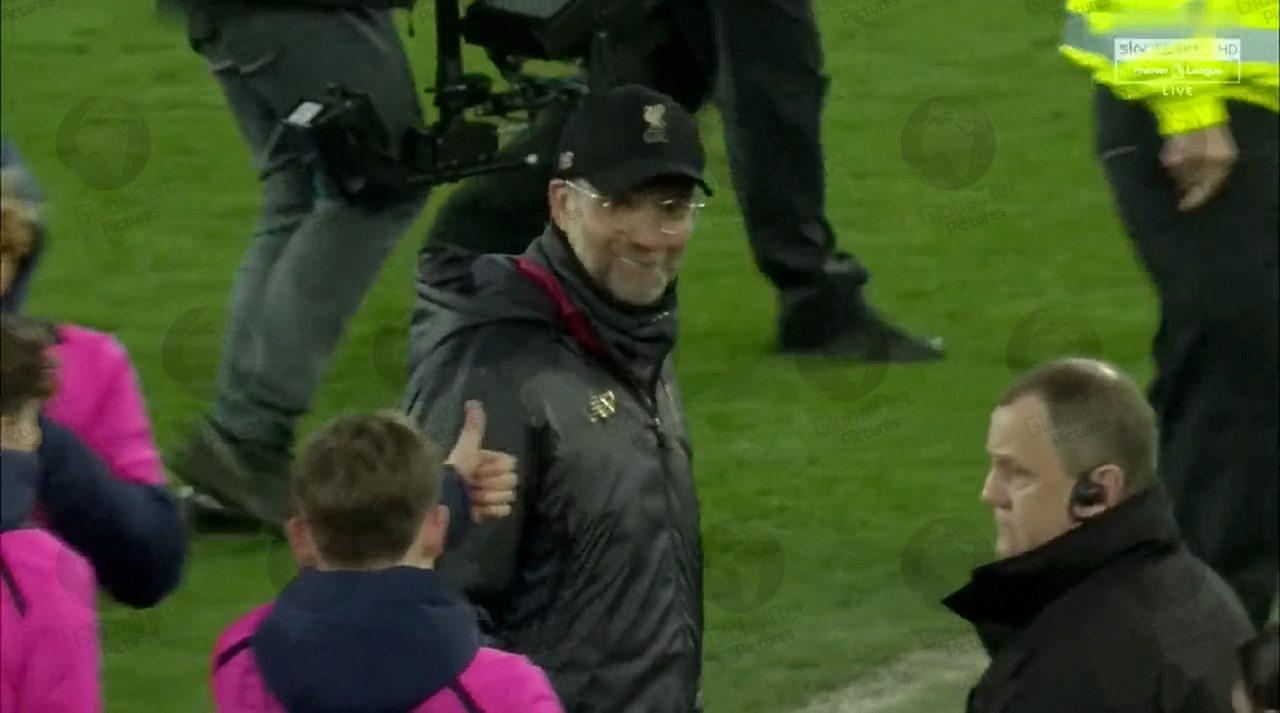 Everton lad winds up Liverpool coach with slow hand clap and thumbs up after Toffees dent their title hopes
An Everton ballboy winds up Liverpool boss Jurgen Klopp at the end of the Merseyside derby today as the Toffees held the Reds to a 0-0 draw at Goodison Park, putting a dent in their title hopes.
The cheeky lad couldn't resist giving Jurgen a sarcastic thumbs up as he walked off the pitch at the end of the match, shown on Sky Sports HD Premier League LIVE.
Liverpool now trail a point behind reigning premier league champions Manchester City after the draw at neighbours Everton with only nine games left.
The Kop boss was walking off the field when he couldn't help spotting the Blues ballboy giving him a slow hand clap and appeared to walk over to him stern-faced to ask what he was up to.
The lad looked to have responded with some irritating banter as he continued to clap Klopp and then produced a thumps up in the Liverpool coach's face which the bemused German did his best to laugh off as he continued walking towards the dressing room.
It obviously gave Klopp a bit more to dwell on as he left the pitch pondering what lies ahead in the title race.
Everton fans took to Twitter to praise the cocky ball boy, with one calling him a "legend" and another saying: " Bet his Dad has never been more proud of him."
Another fan wrote: "Rattled is one way to put it. His face when he first spoke to the kid. Wanted to take his head clean off." `
But one neutral was more sympathetic to the Kop boss, writing: "I'm not a Liverpool fan by any means but I would have been fine with Jurgen stretching the cheeky little f***ers neck."