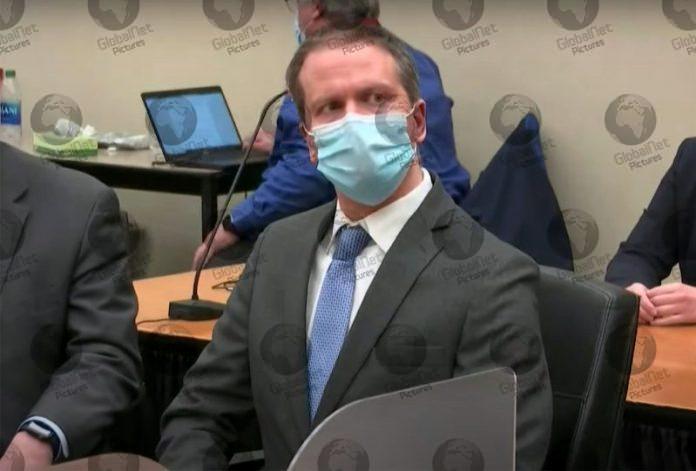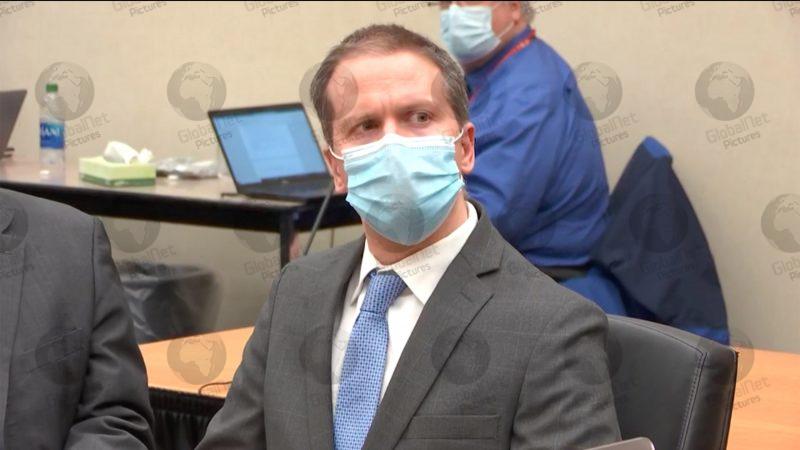 Former police officer Derek Chauvin's legal team have filed court documents requesting a new trial alleging misconduct by both prosecutors and jurors over his convictions for killing George Floyd.
Brandon Mitchell, one of the jurors who convicted former police officer Derek Chauvin for the murder of George Floyd, has told the CBS This Morning programme the reasons why he and his fellow jurors came to guilty verdicts.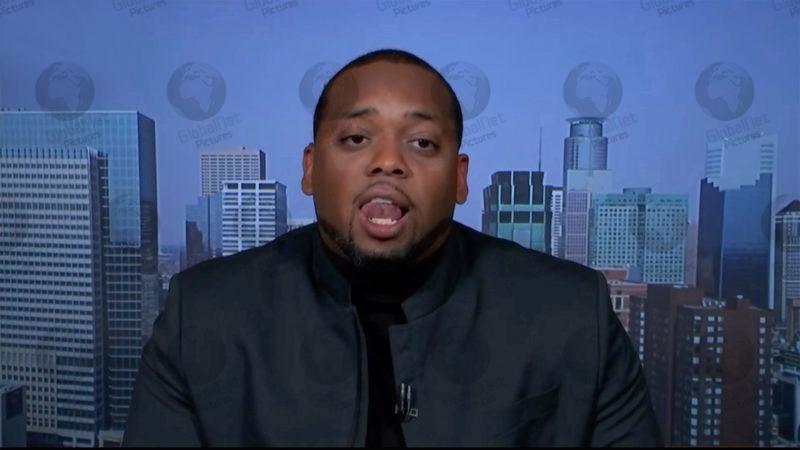 Juror Brandon Mitchell on the CBS This Morning programme
However Mr Mitchell has been seen in a photograph posted on Facebook attending an August 28 2020 event in Washington held on the 57th anniversary of the civil rights movement's historic March on Washington.
The event included a Get Your Knee Off Our Necks protest at which speakers including Martin Luther King's son demanded racial equality.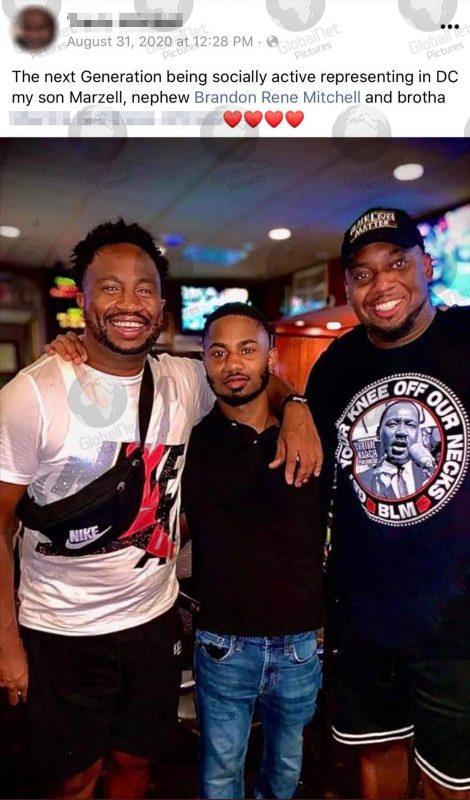 Mr Mitchell (right) was pictured in a social media posted photograph standing with two other men and wearing a T-shirt with a picture of King with the words, 'GET YOUR KNEE OFF OUR NECKS' and 'BLM'. He is also wearing a baseball cap printed with Black Lives Matter.
The photo taken last year and before the trial has brought into question the safety of Chauvin's conviction on the grounds of impartiality and fairness and Derek Chauvin's legal team have now filed court documents alleging misconduct by both prosecutors and jurors and requested a new trial.
Brandon Mitchell, 31, has admitted being at the event and that his uncle posted the photo online, but said he doesn't remember wearing or owning the T-shirt.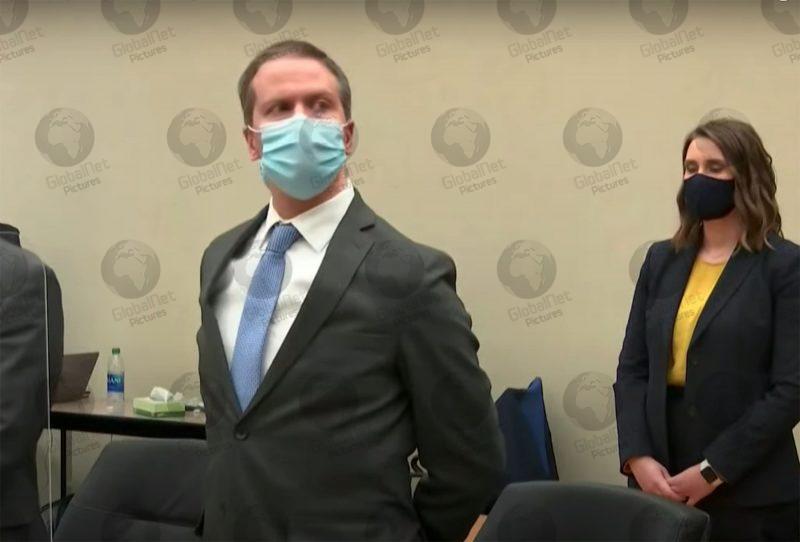 Mr Mitchell was one of 12 jurors who convicted white former police officer Derek Chauvin of second and third-degree murder and second-degree manslaughter.
Ted Sampsell-Jones, a professor at the Mitchell Hamline School of Law, told the Associated Press that the photo of Mitchell was "evidence that Chauvin can point to in order to establish that his right to an impartial jury was denied."
Mr Mitchell said he answered 'no' to two questions about demonstrations on the questionnaire sent out before jury selection.
One asked: "Did you, or someone close to you, participate in any of the demonstrations or marches against police brutality that took place in Minneapolis after George Floyd's death?" and the other inquired: "Other than what you have already described above, have you, or anyone close to you, participated in protests about police use of force or police brutality?"
Media can create an account and login for any images listed as available to download below this story.
Follow us on Facebook, Instagram, Twitter and Linkedin #globalnetpictures #GlobalNet_pics #DerekChauvin #GeorgeFloyd #seconddegreemurder #thirddegreemurder #seconddegreemanslaughter #TedSampsellJones, #BrandonMitchell #fairtrial #newtrial #misconduct