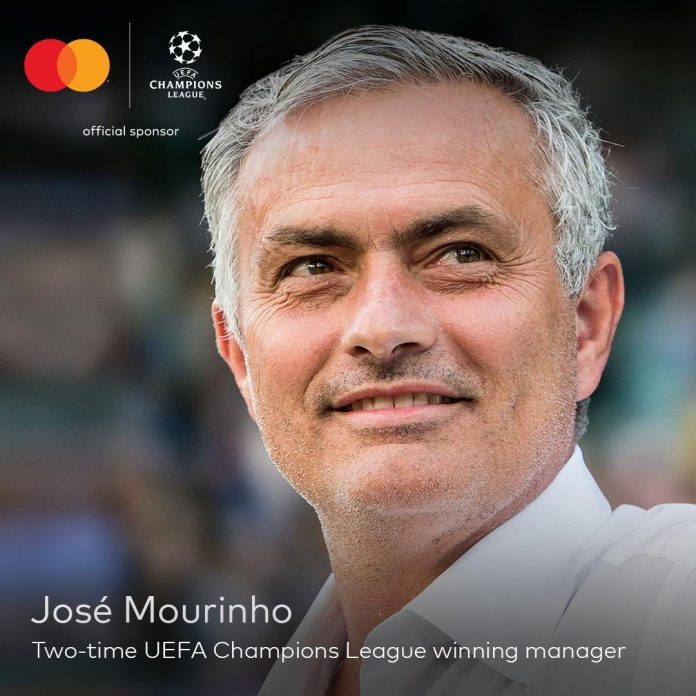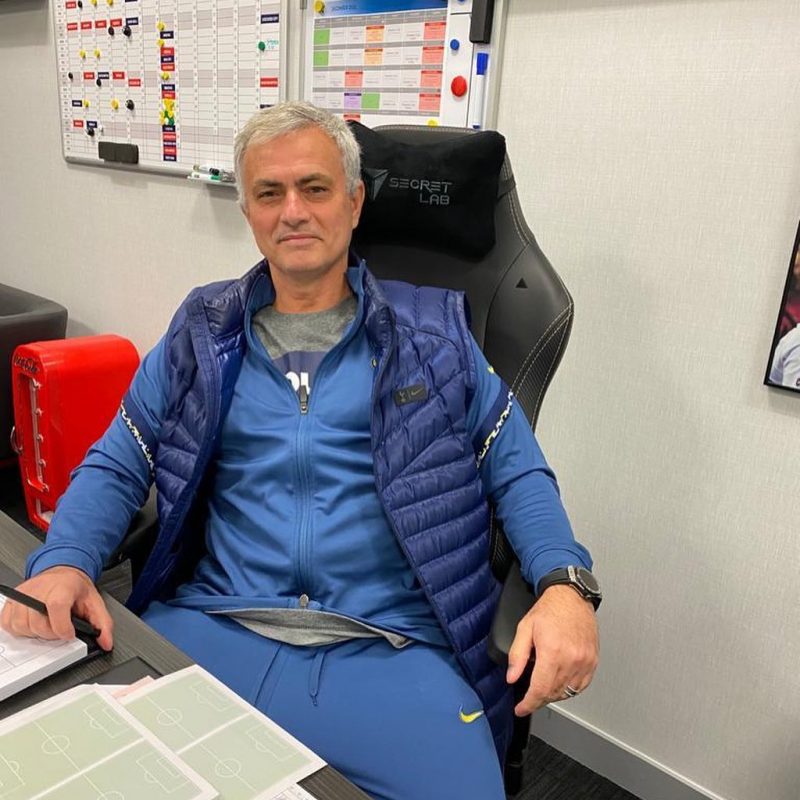 Rumours are doing the rounds that Jose Mourinho was sacked for refusing to take his players out for training because Spurs have decided to join the European Super League.
The official statement from Tottenham Hotspur on Monday morning reads: "The Club can today announce that Jose Mourinho and his coaching staff Joao Sacramento, Nuno Santos, Carlos Lalin and Giovanni Cerra have been relieved of their duties."
Chairman, Daniel Levy, said: "Jose and his coaching staff have been with us through some of our most challenging times as a Club. Jose is a true professional who showed enormous resilience during the pandemic. On a personal level I have enjoyed working with him and regret that things have not worked out as we both had envisaged. He will always be welcome here and we should like to thank him and his coaching staff for their contribution.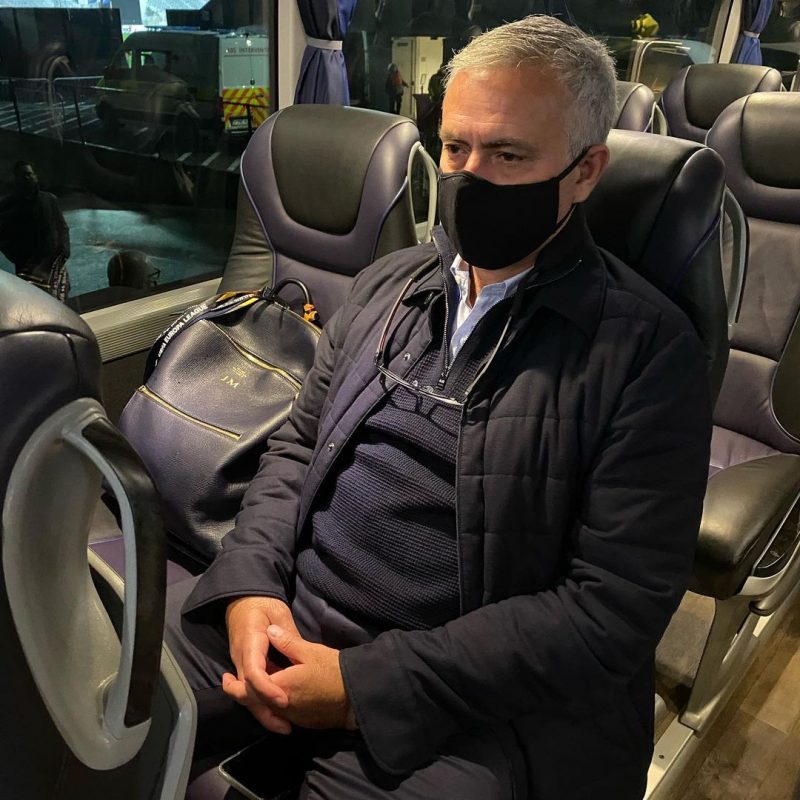 Jose Mourinho posted this selfie on his Instagram page in November which he captioned: "Bad perfomances deserve bad results. Hope everyone in this bus is as upset as I am. Tomorow (sic) 11 AM training."   Pics: Instagram/josemourinho
"Ryan Mason will take First Team training today and a further update will follow in due course."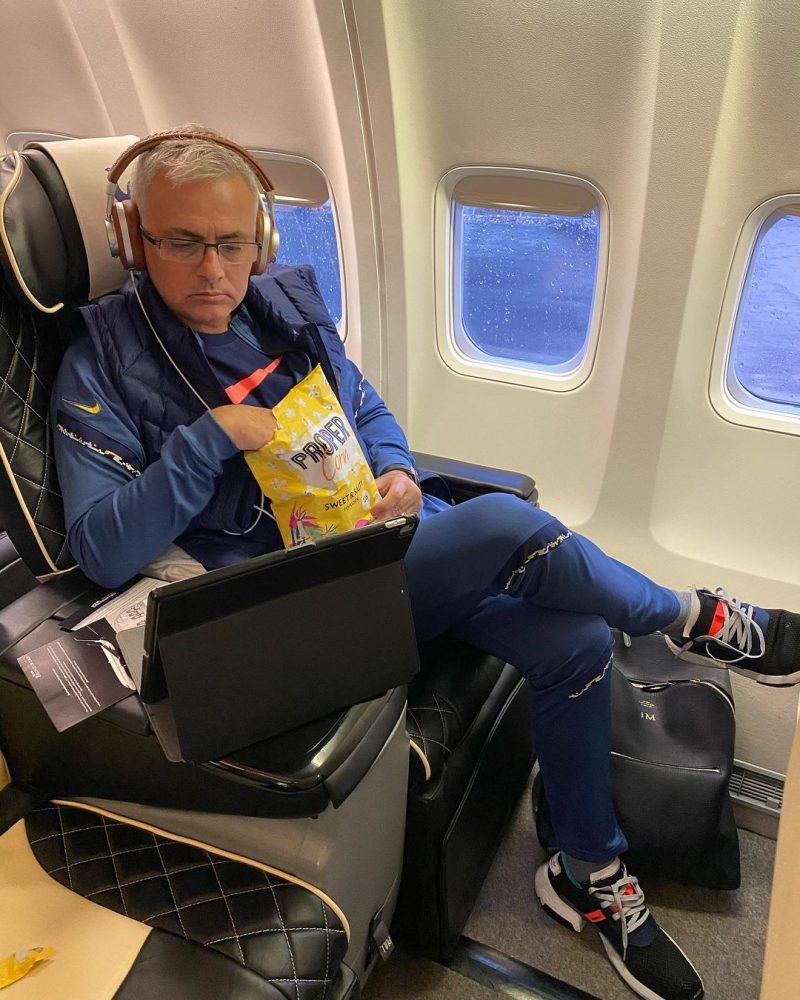 Pic: Instagram/josemourinho
Last night Spurs released this statement: "We can confirm that we have joined 11 other European clubs in agreeing to form a new competition, the European Super League.
A joint statement released on behalf of all 12 Founding Clubs can be viewed below and we shall look to provide further details in due course.
We are committed to working with all stakeholders, particularly supporters, as plans for the competition develop."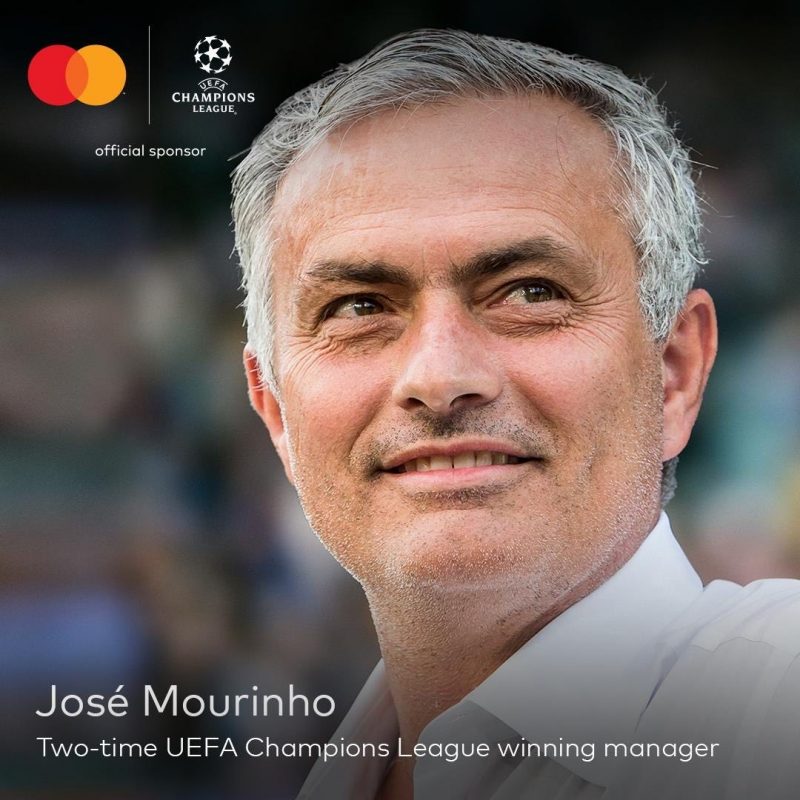 Pic: Instagram/josemourinho
The statement: Twelve of Europe's leading football clubs have today come together to announce they have agreed to establish a new midweek competition, the Super League, governed by its Founding Clubs.
AC Milan, Arsenal FC, Atlético de Madrid, Chelsea FC, FC Barcelona, FC Internazionale Milano, Juventus FC, Liverpool FC, Manchester City, Manchester United, Real Madrid CF and Tottenham Hotspur have all joined as Founding Clubs. It is anticipated that a further three clubs will join ahead of the inaugural season, which is intended to commence as soon as practicable.
Going forward, the Founding Clubs look forward to holding discussions with UEFA and FIFA to work together in partnership to deliver the best outcomes for the new League and for football as a whole.
The formation of the Super League comes at a time when the global pandemic has accelerated the instability in the existing European football economic model. Further, for a number of years, the Founding Clubs have had the objective of improving the quality and intensity of existing European competitions throughout each season, and of creating a format for top clubs and players to compete on a regular basis.
The pandemic has shown that a strategic vision and a sustainable commercial approach are required to enhance value and support for the benefit of the entire European football pyramid. In recent months extensive dialogue has taken place with football stakeholders regarding the future format of European competitions. The Founding Clubs believe the solutions proposed following these talks do not solve fundamental issues, including the need to provide higher-quality matches and additional financial resources for the overall football pyramid.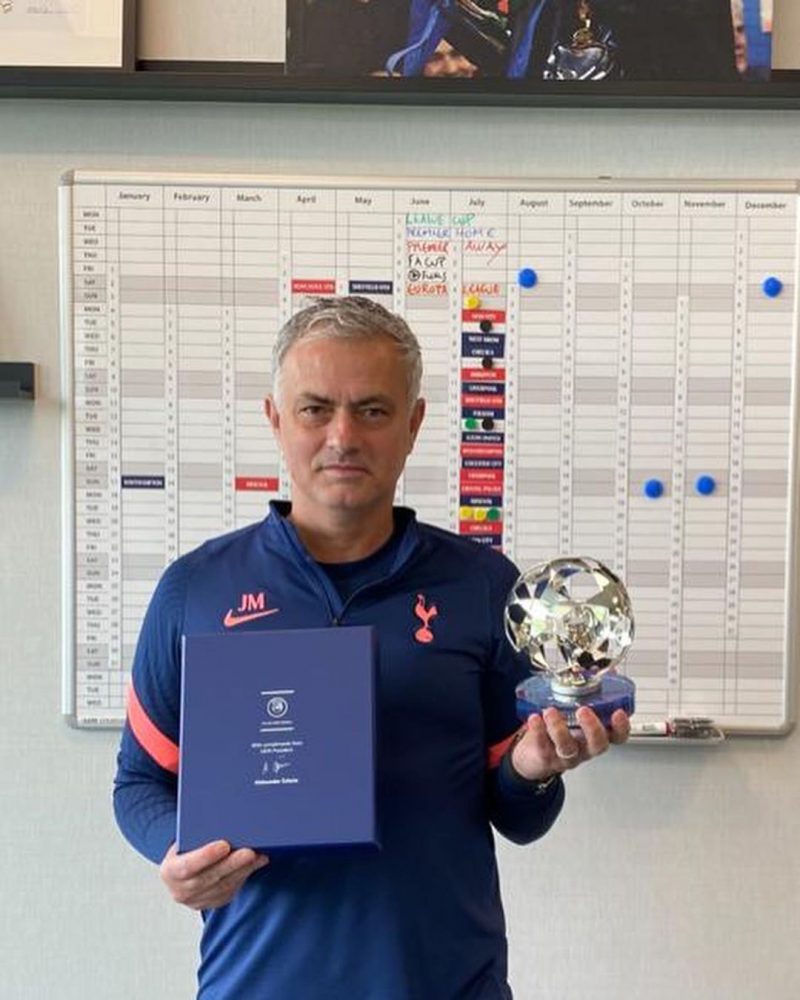 Pic: Instagram/josemourinho
There are many tweets this morning reporting that Jose parted company with Spurs over their decision to join the European Super League.
BBC Sport reports :
A disagreement or poor results?
There are rumours doing the rounds this morning that Jose Mourinho's sacking had something to do with his protests over Tottenham's involvement in the European Super League.
For now, these remain rumours, and we understand Mourinho was relieved of his duties because of footballing reasons.
We'll have more from our football reporter Simon Stone next…
Some tweets on the rumour…
If it's true what they are saying, it looks Jose Mourinho refused to get the players to train in protest of the whole Super League debacle.
If that's true, what a legend. That's integrity right there. #Mourinho #europeansuperleague #SkySports #Tottenham

— Cath Feene 💃🏼🌌 (@NoYouBeTrippin) April 19, 2021
WE'RE OFFICIALLY THE FIRST CLUB THAT FAILED TO WIN A TROPHY UNDER JOSÉ MOURINHO!!!!!

ANOTHER GREAT ACHIEVEMENT!!

This team is in shambles right now

— tizão (@tiagobasques) April 19, 2021
Josè Mourinho is a genius, he knew this was the right time to get himself fired because it would make him look like he's against the super league. I wish Olè could do the same so that he also leaves with some hype from his fans too.😂

— Musonda (@zozo_musonda) April 19, 2021
I've heard the words super and league more times today then in my whole 20 years of existence. I hope it fails, long live the prem and good on Jose Mourinho for not standing for any of it!

— brandon💙 (@brandonB1B1) April 19, 2021
Can't wait for Jose Mourinho's statement

— Ibrahim Beeboii (@Donbeeboii) April 19, 2021
Jose Mourinho fired by Spurs

This sacking has nothing to do with his performance but rather, the club's decision to join the super league#JoseMourinho #europeansuperleague @Joe_Jackson_GH @GabbyDarko @garyalsmith @Fentuo_ https://t.co/DaypQoRvye

— Dave (@Dave06573662) April 19, 2021
Meanwhile a petition has just started to stop plans for the European Super League which has so far received over 2,200 signatures…https://www.change.org/p/the-fa-stop-plans-for-european-super-league?use_react=false
Mourinho has been sacked a week before Spurs face Manchester City on Sunday in the Carabao Cup Final. Former Tottenham midfielder Ryan Mason, now an academy coach at the club, is set to be in charge of the team for the final.
The latest from Spurs training ground this afternoon is that Jose was sacked purely on results and "that results were simply not good enough."
Create an account and login to see what images are available to download related to this story…
Follow us on Facebook, Instagram, Twitter and Linkedin #globalnetpictures #GlobalNet_Pics #JoseMourinho #sacked #Spurs #TottenhamHotspur #EuropeanSuperLeague #DanielLevy