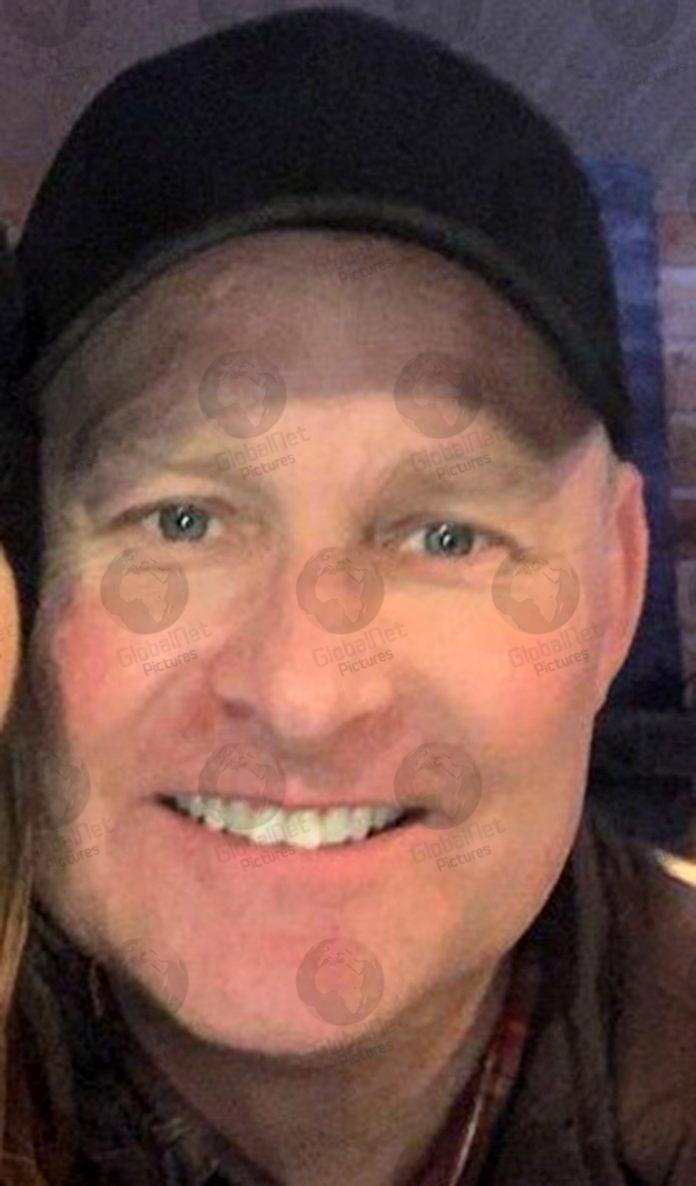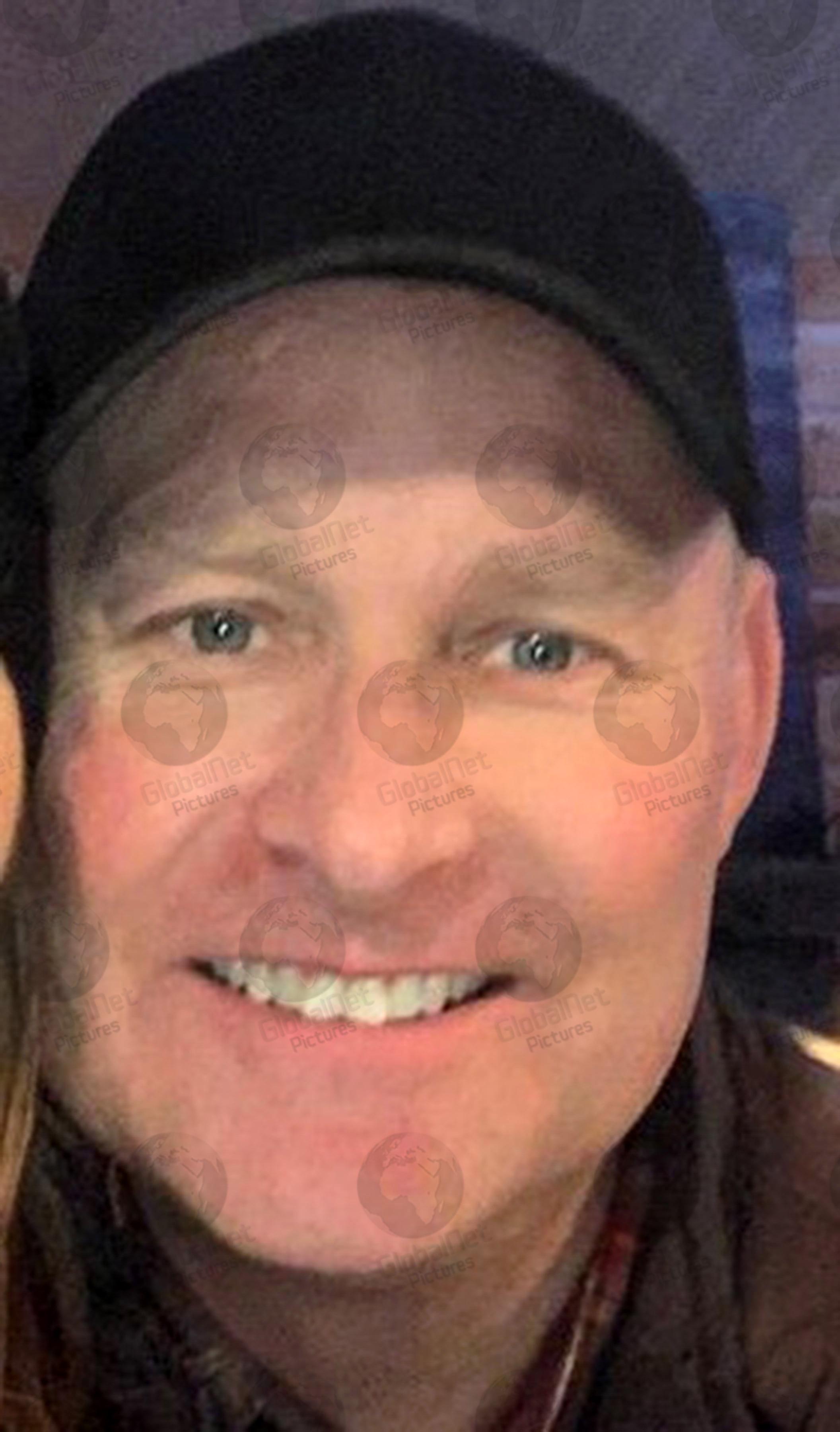 A fuller picture is emerging with details of Gabriel Wortman's backstory, the 51-year-old denturist who turned killer (pictured).
Wortman dressed up as a policeman and drove around in a modified police car during a 12-hour rampage where he killed at least 18 people including a police officer in Nova Scotia.
It's the worst mass shooting in Canadian history.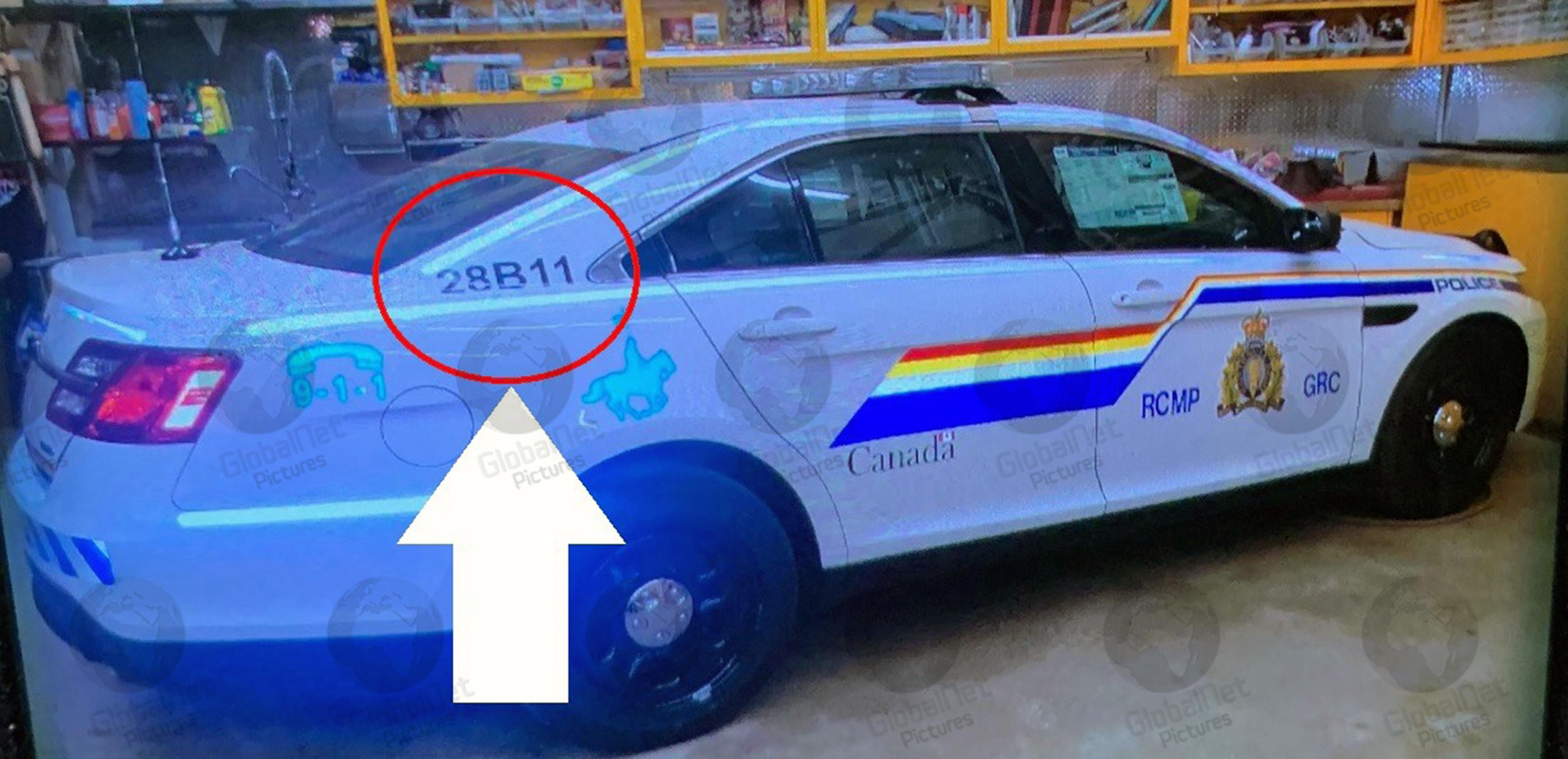 Wortman's modified squad car
The gunman was also killed during a stand-off with police, bringing the total death toll including the killer to 19, after the attack began on Saturday.
His entry in the 1986 Riverview High School Yearbook indicates he may have wanted to become a Mountie when he was a teenager.
The entry states: "Gabe's future may include being an RCMP officer. Best of Luck from all the grads of '86."
It also says: "Gabriel can be seen cruisin around on his Honda XR 500R, or in the cafeteria with Kathy and Kim. Gabriel's likes are good skiing and time spent with friends. His dislikes include cold weather and English."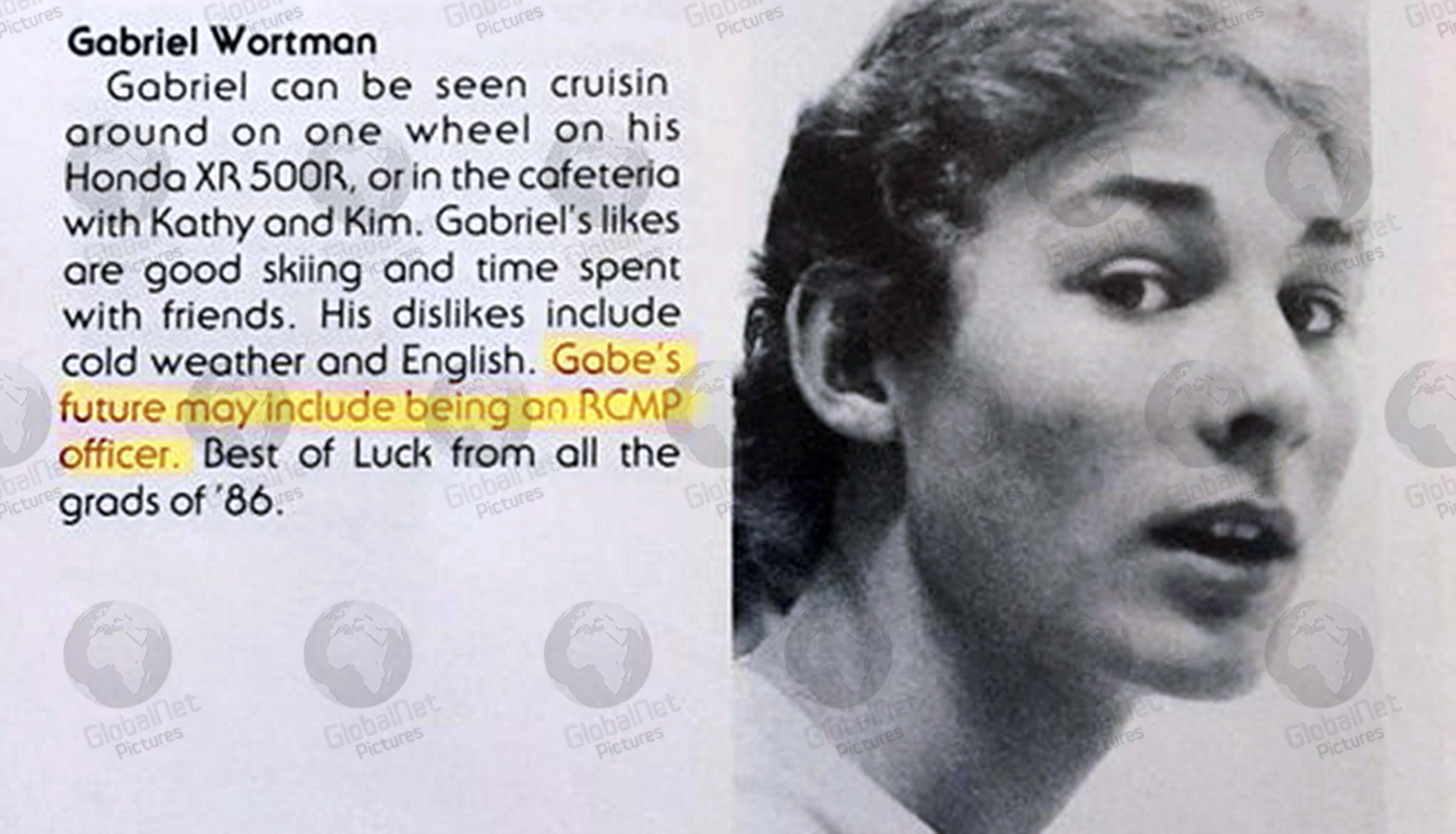 Wortman's 1986 Riverview High School Yearbook entry
Wortman shot people in several locations across Nova Scotia.
High school friend Lisa Brush posted on twitter after the murder spree: "@NS_scooke Wortman was a great friend and amazing person in High School. Always smiling. Always kind. This is nothing but shocking!"
A number of bodies were found inside and outside a property in the rural town of Portapique and several homes were set on fire.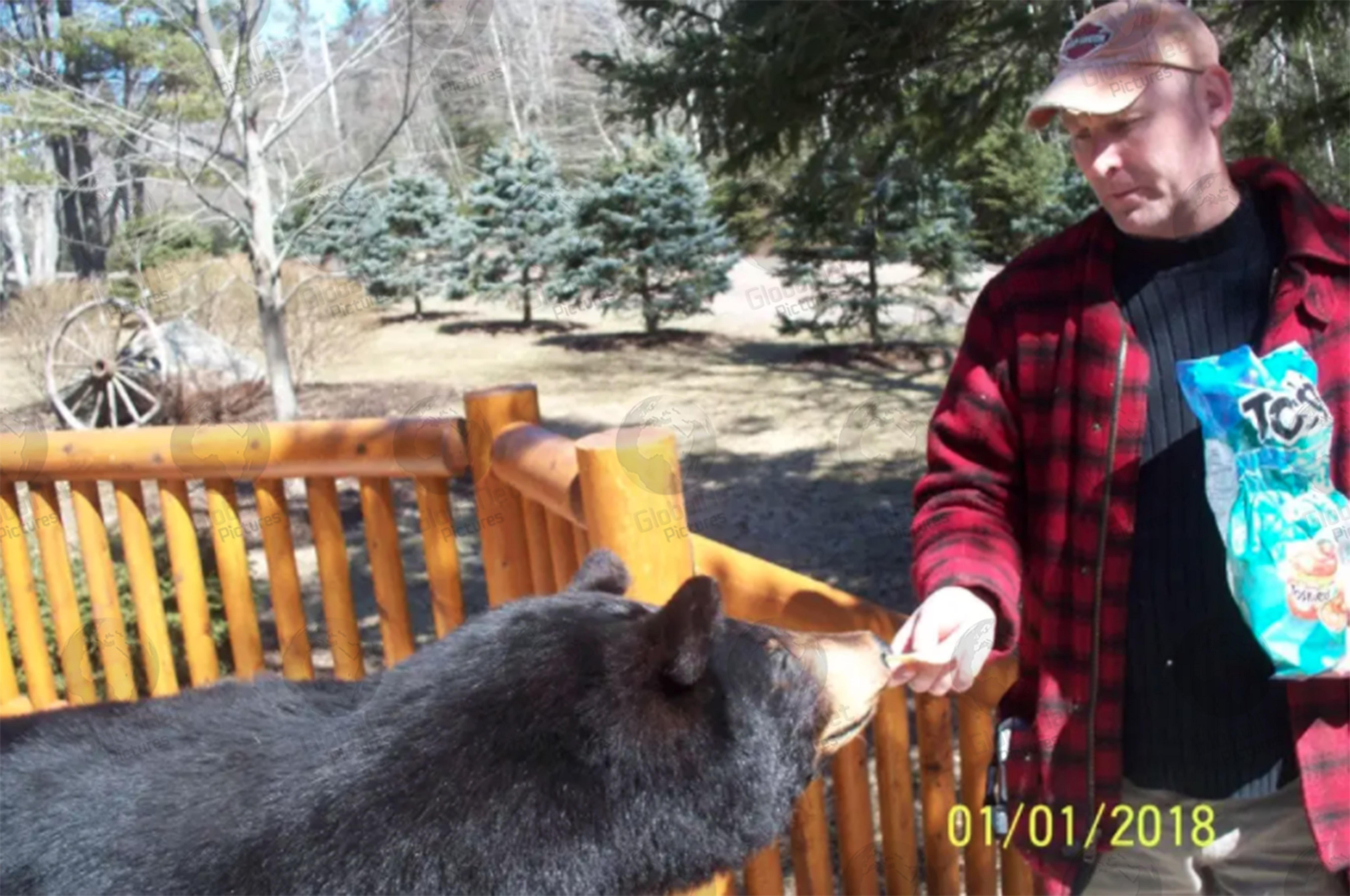 The killer seen feeding a bear potato chips on Facebook
There will inevitably be questions as to why a man who was in the business of making dentures, turned into a serial killer and speculation that the Covid-19 pandemic, lockdown frustration or the demise of his business may have played some part in it.
Police taped off the Atlantic Denture Clinic on Portland Street in Dartmouth, Nova Scotia, after the shooting spree, where he worked as a denturist with a mainly elderly clientele.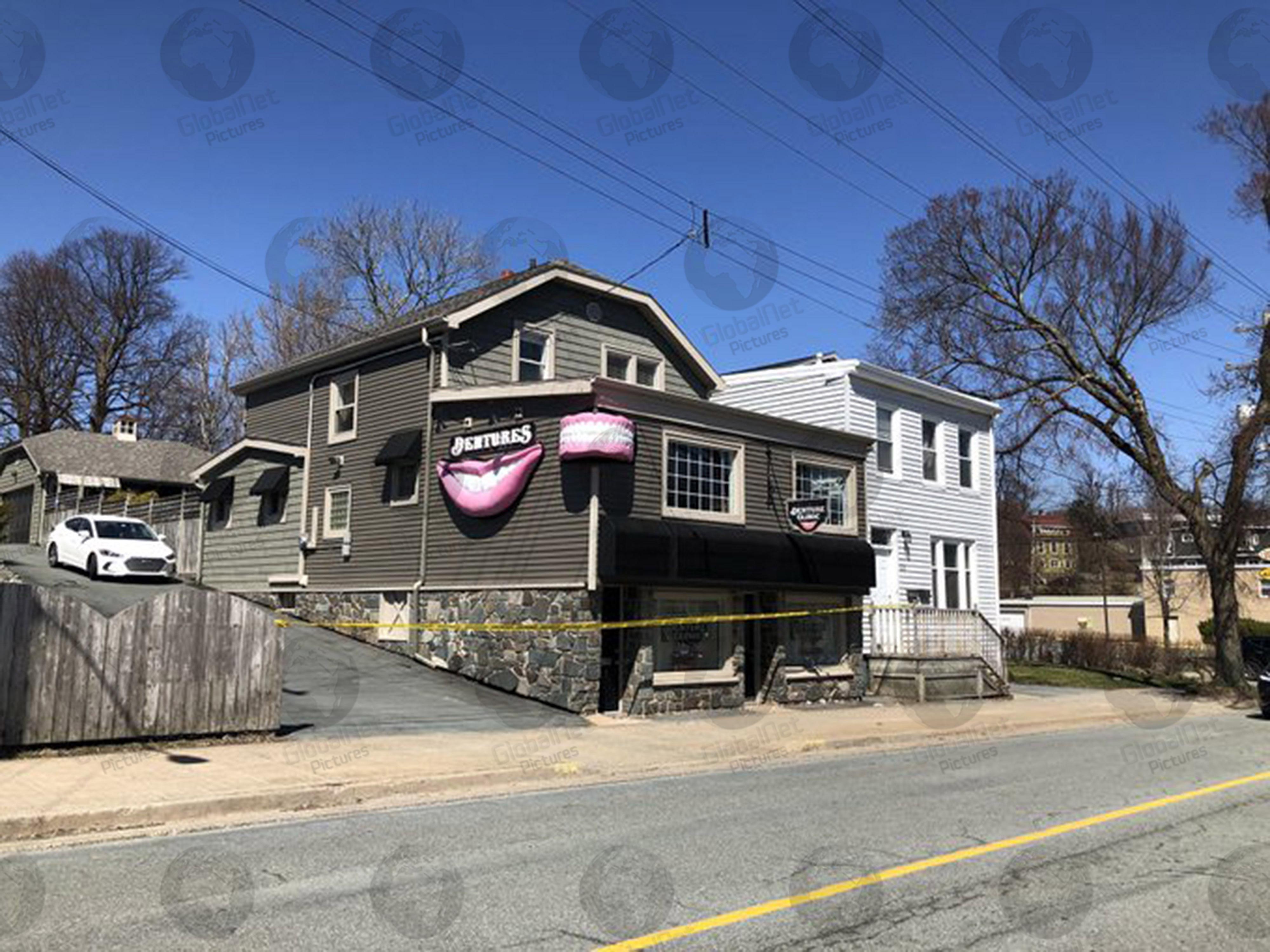 Wortman worked as a denturist at the Atlantic Denture Clinic
He can be seen on Youtube promoting the business and being interviewed by Nova Scotia TV News about his business in 2014.
Former high school friend Scott Balser posted on Facebook that Wortman was a very nice guy who liked to help others.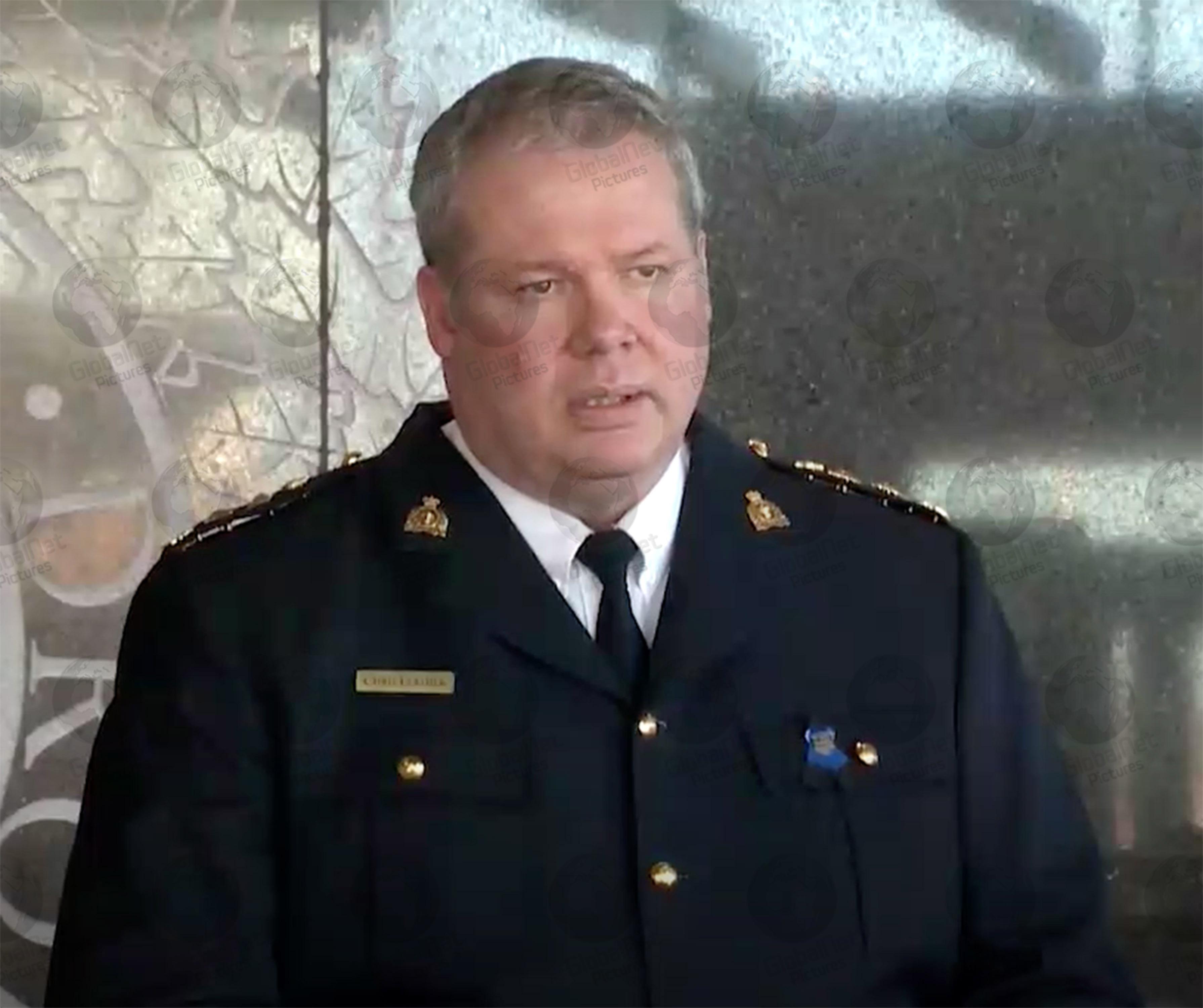 Police Chief Supt Chris Leather said on Sunday: "The search for the suspect ended this morning. When the suspect was located. And I can confirm that he is deceased." Wortman died during a standoff with police.
Detectives believe he may have targeted his first victims before going on to commit random attacks.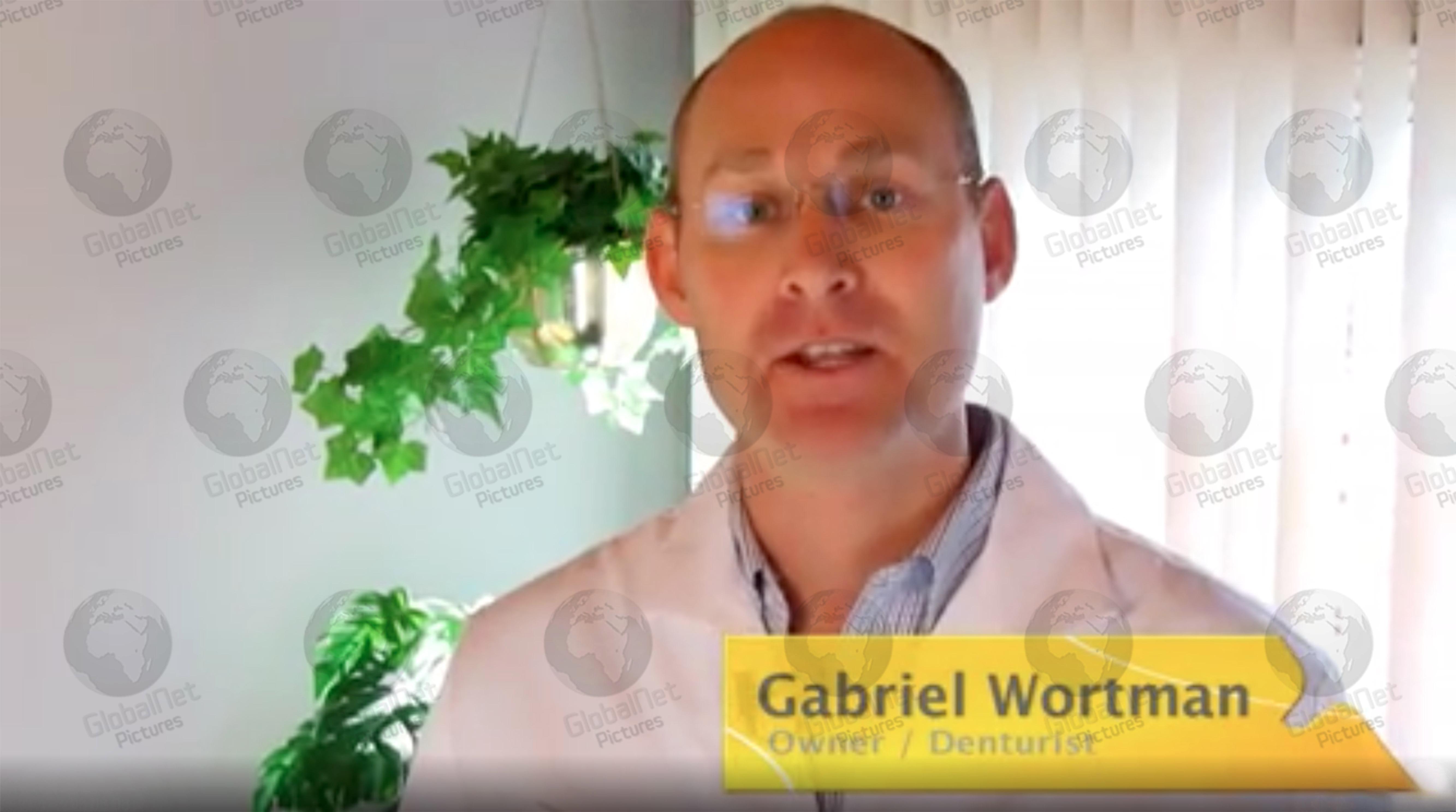 Police said Wortman was driving what appeared to be a RCMP squad car and was wearing a uniform but later reported it was actually a Chevrolet SUV that had been modified to resemble a police vehicle – "one that he has basically made himself", said Brian Sauvé, president of the National Police Federation.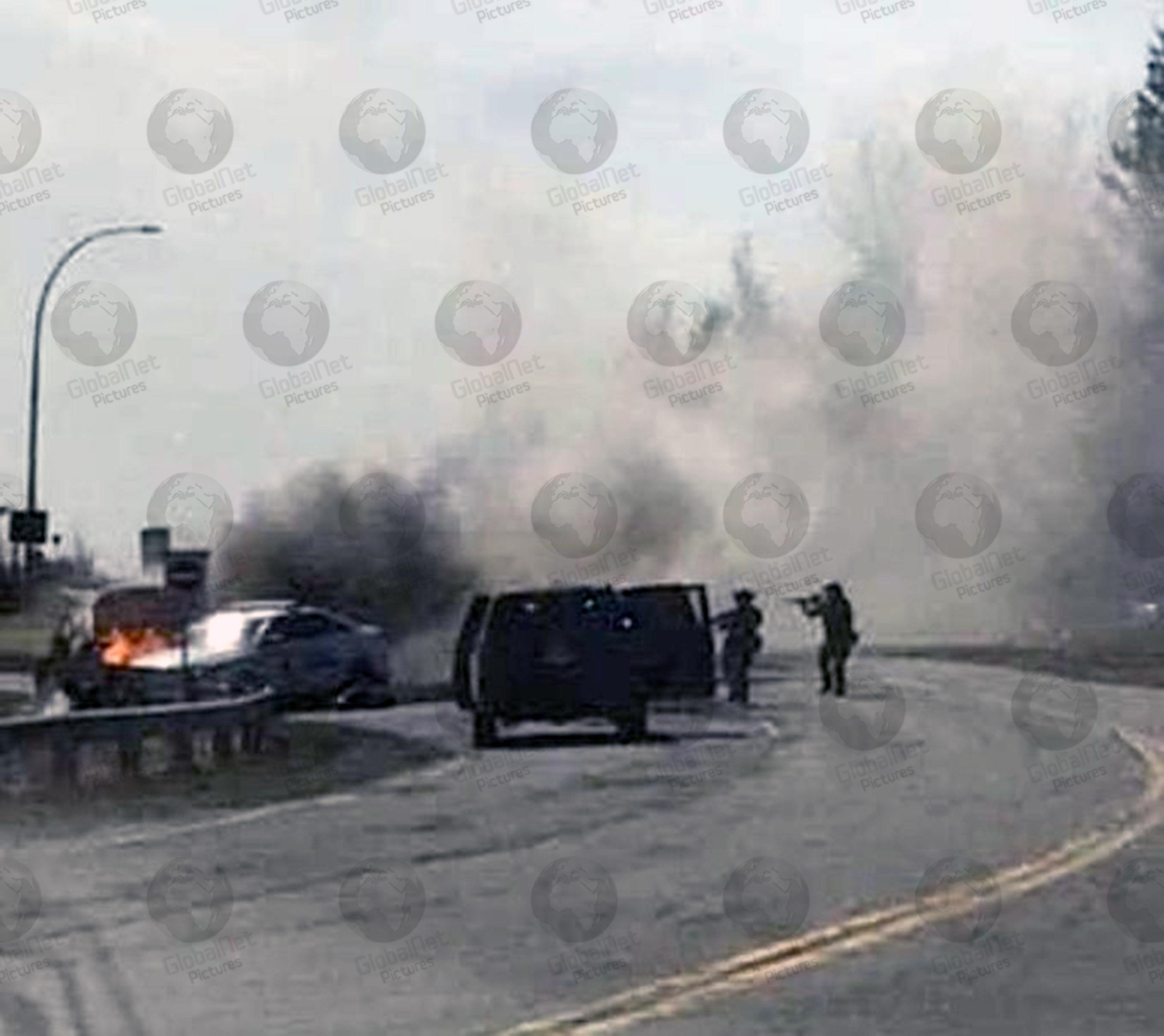 Eye witness image of armed RCMP officers advancing on Wortman's burning modified police car
Royal Canadian Mounted Police Constable Heidi Stevenson, who had served in the force for 23 years, was among those killed. On Sunday morning at 10.19am Canadian time the RCMP released this report: "Colchester: Gabriel Wortman may be driving what appears to be an RCMP vehicle & may be wearing an RCMP uniform. There's 1 difference btwn his car and our RCMP vehicles: the car #. The suspect's car is 28B11, behind rear passenger window. If you see 28B11 call 911 immediately."
Earlier at 10.06am police reported: "RCMPNS is advising people to avoid Hwy 4 near Hidden Hilltop Campground in #Glenholme. Gabriel Wortman is in the area. Please stay inside your homes and lock your doors. #Portapique
"RCMPNS is responding to a firearms complaint in the #Portapique area. (Portapique Beach Rd, Bay Shore Rd and Five Houses Rd.).
"We remain on scene. This is an active shooter situation. Residents in the area, stay inside your homes & lock your doors. Call 911 if there is anyone on your property. You may not see the police but we are there with you.
"51-year-old Gabriel Wortman is the suspect in our active shooter investigation in #Portapique. There are several victims. He is considered armed & dangerous. If you see him, call 911. DO NOT approach. He's described as a white man, bald, 6'2-6'3 with green eyes."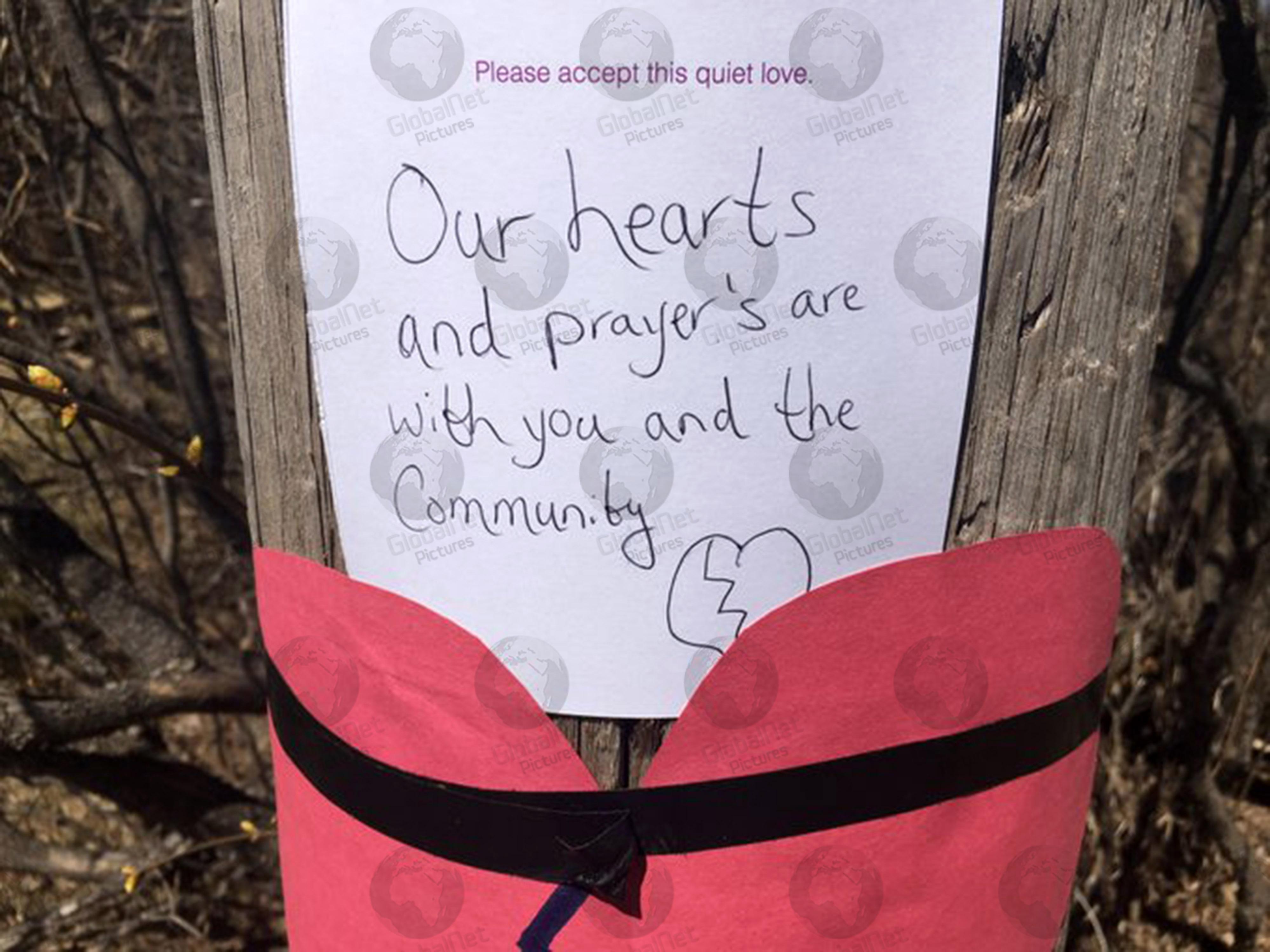 Tribute to the victims placed on the highway near Portapique Road
Last night police released an update regarding their lost officer Heidi Stevenson.
Nova Scotia RCMP Commanding Officer, Assistant Commissioner Lee Bergerman, said in a statement: "Today is a devastating day for Nova Scotia and it will remain etched in the minds of many, for years to come. What has unfolded overnight and into this morning is incomprehensible and many families are experiencing the loss of a loved one. That includes our own RCMP family. It is with tremendous sadness that I share with you that we lost Cst. Heidi Stevenson, a 23-year veteran of the Force who was killed this morning, while responding to an active shooter incident.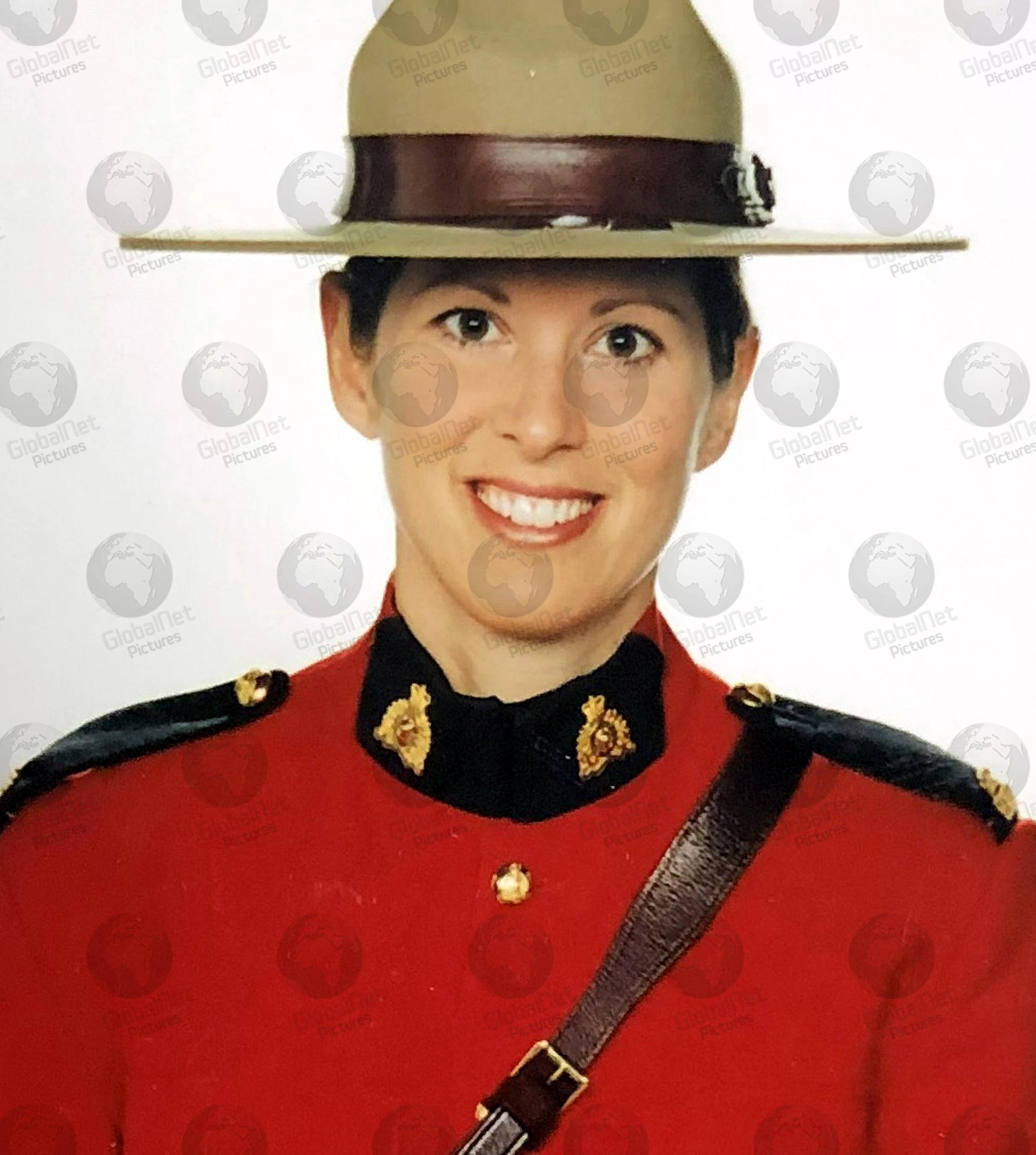 "Heidi answered the call of duty and lost her life while protecting those she served.
"Earlier this afternoon, I met with Heidi's family and there are no words to describe their pain. Two children have lost their mother and a husband his wife. Parents lost their daughter and countless others lost an incredible friend and colleague."