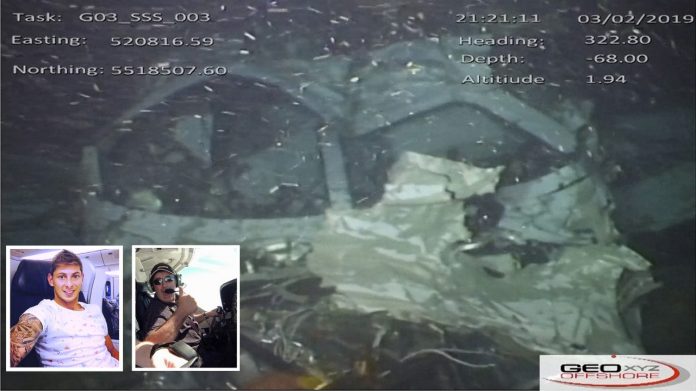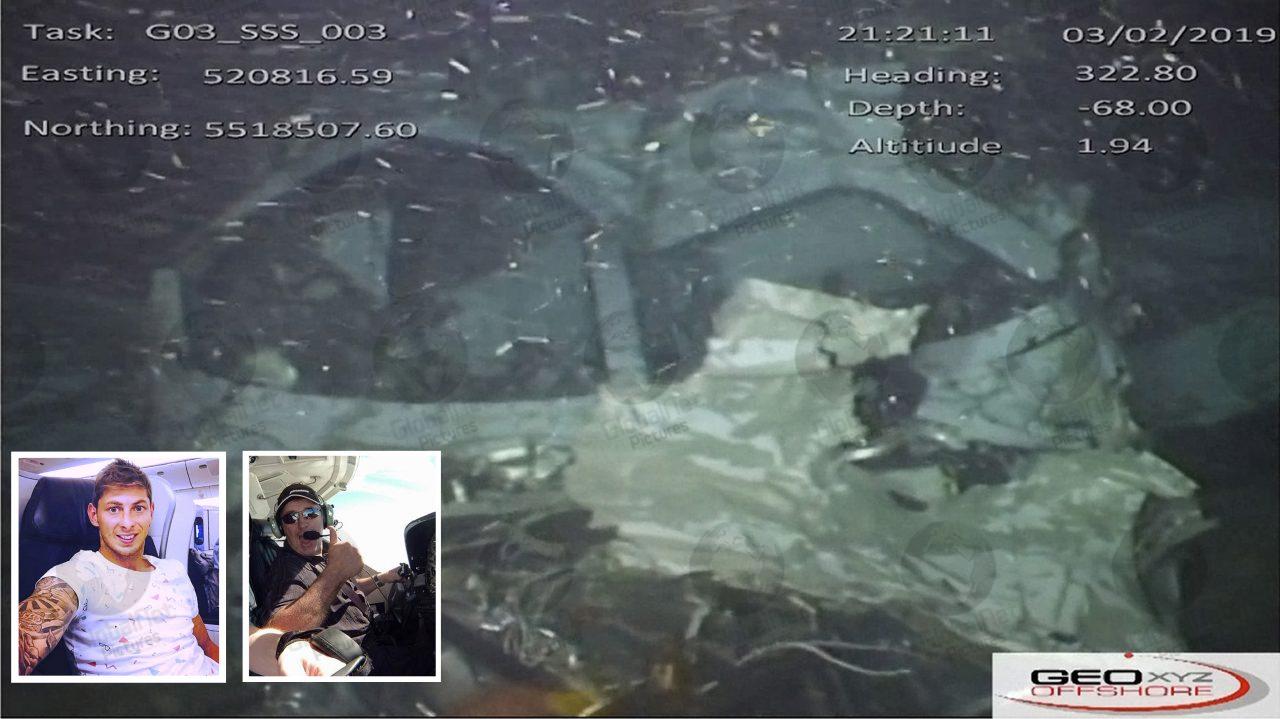 Cardiff City footballer Sala's doomed plane plunged 7000ft a minute. New photos of wreckage released
New pictures of the wreckage of doomed footballer Emiliano Sala's flight on which he died, have been released by the AAIB (Air Accidents Investigations Branch) in an interim report published today into the crash over the Channel Islands last month.
Cardiff City striker Sala and pilot David Ibbotson died after the Piper Malibu plane crashed into the English Channel.
The report reveals the plane was found on the sea bed 30 metres from where the plane last made contact. The AAIB revealed the plane plunged at a rate of around 7,000ft-a-minute after twice requesting permission to descend in order to gain better visibility in heavy fog.
The plane last made contact with air traffic control over the Channel Islands at 8.16pm.
The new images show the plane on the bottom of the sea bed with one – Figure 7 – (shown here) showing the front windscreen and cockpit area, another – Figure 8 – showing the cabin and break in fuselage, and the last one – Figure 9 – showing the remains of the inner wing.