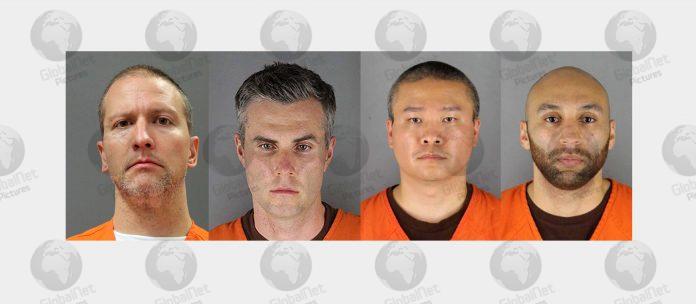 Four former police officers have now been charged over the death in police custody of George Floyd after Minneapolis police officer Derek Chauvin was filmed kneeling on his neck for almost nine minutes after he had been arrested on suspicion of passing a counterfeit $20 bill.
Derek Chauvin had the charges against him elevated to second degree murder yesterday (Wednesday) after originally being charged with the third-degree murder and manslaughter of George Floyd, 46.
Former officers Tou Thao, Thomas Lane and Alexander Kueng have now been charged with aiding and abetting second-degree murder, which carries a maximum sentence of 40 years in prison.

Former Minneapolis cops (l-r) Derek Chauvin, Thomas Lane, Tou Thao and Alexander Kueng, shown in their booking photos after Chauvin was charged with second-degree murder and the others with aiding and abetting second-degree murder
George Floyd died on Monday May 25 in Minneapolis in police custody. A video showing black Mr Floyd being arrested was posted online showing him gasping for breath and saying he can't breath as white police officer Derek Chauvin knelt on his neck for a total of eight minutes and 46 seconds – two minutes and 53 seconds after he was found to be 'non-responsive'.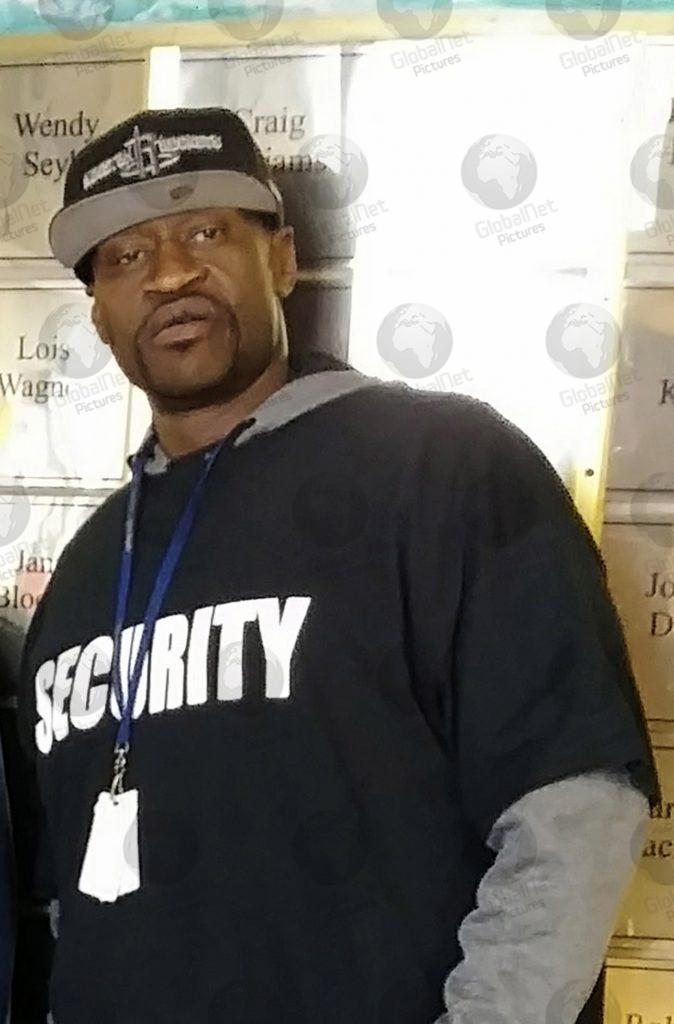 George Floyd
Officer Chauvin is seen and heard in that video ignoring Mr Floyd's pleas that he can't breathe and onlookers pleas for him to stop pressing his knee into the man's neck. All four police officers involved in the arrest were fired as a result of George Floyd's death in police custody.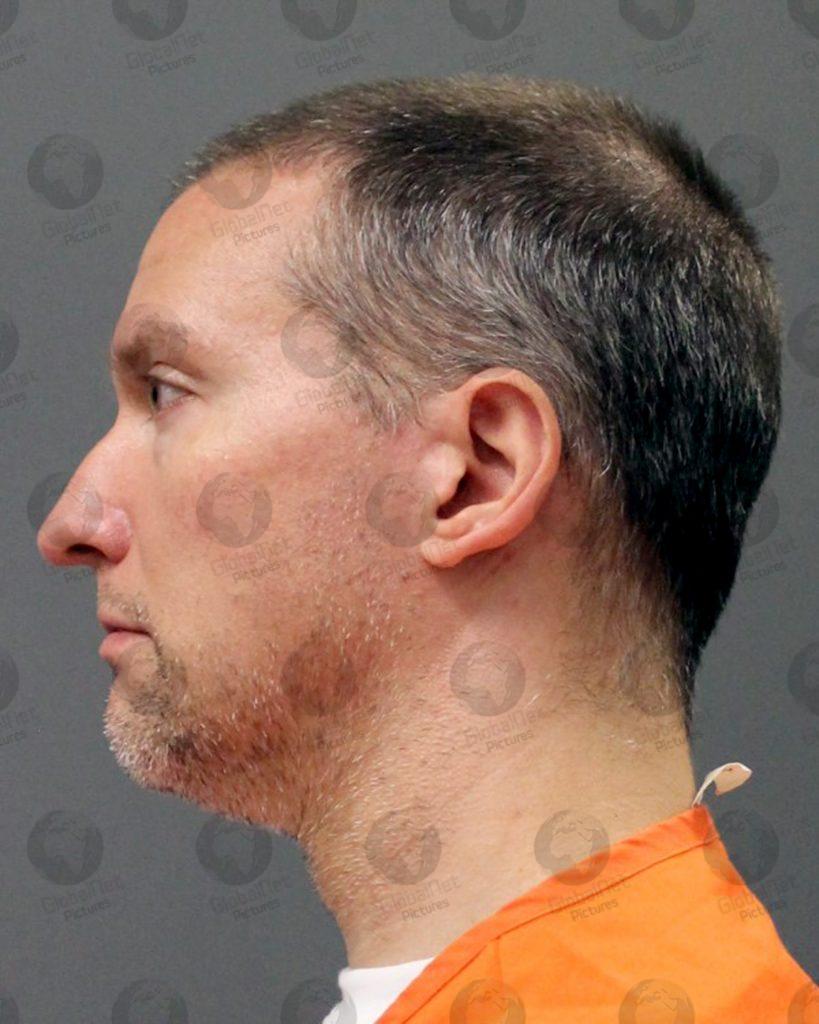 Derek Chauvin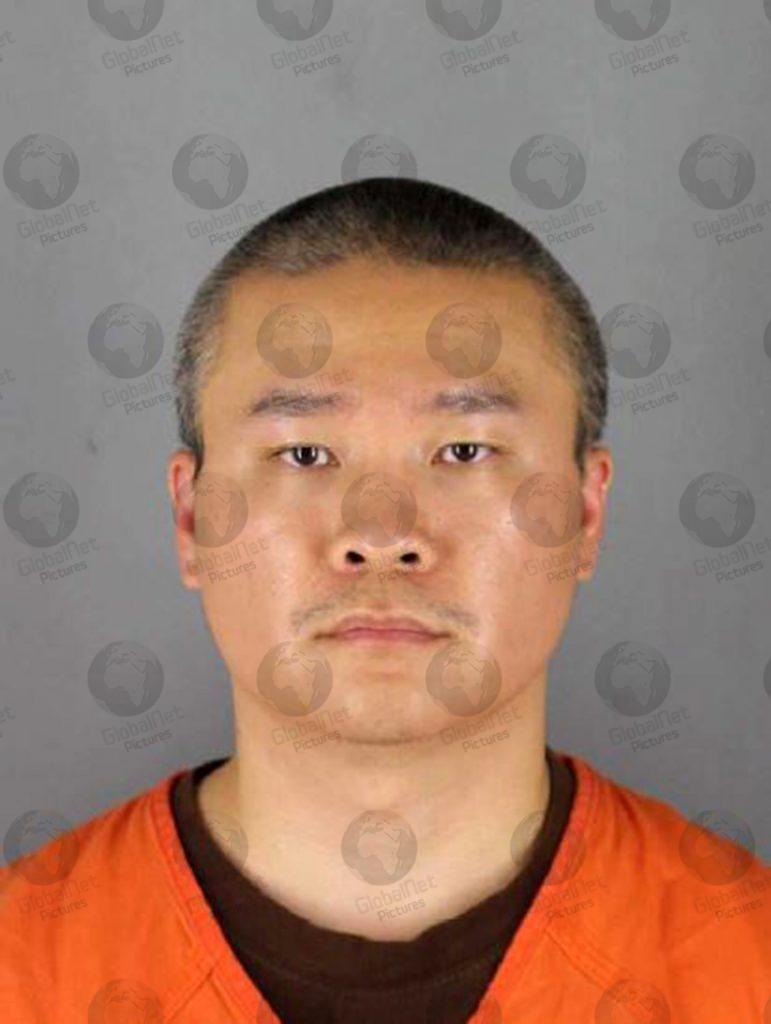 Tou Thao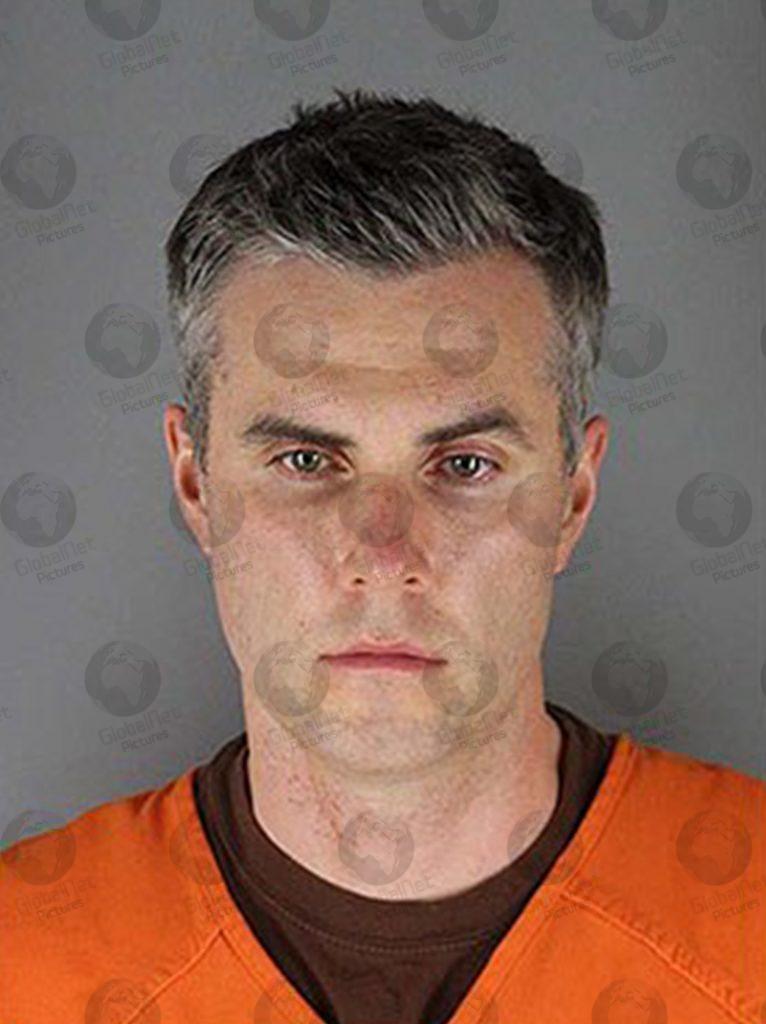 Thomas Lane
Alexander Keung
George Floyd's death has sparked huge protests across the US against racism and the police killings of black Americans.
Follow us on Facebook, Instagram and Twitter #globalnetpictures #GlobalNet_Pics #GeorgeFloyd #murder #Icantbreathe #DerekChauvin #TouThao #ThomasLane #AlexanderKueng #Minneapolis #seconddegreemurder