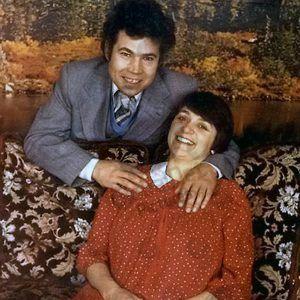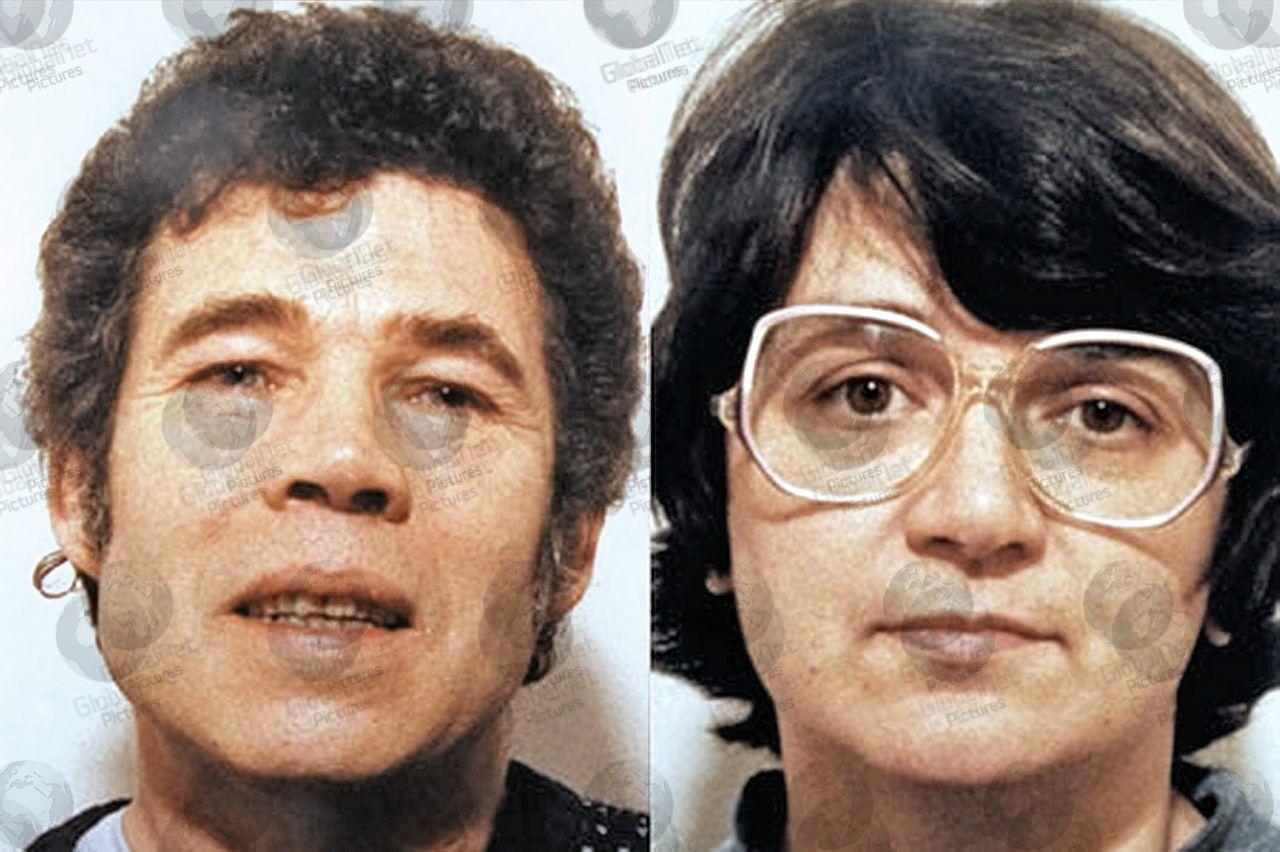 Gloucestershire couple who committed at least 12 murders between 1967 and 1987
Fred Walter Stephen West was a serial killer who committed at least 12 murders between 1967 and 1987 in Gloucestershire, the majority with his second wife, Rosemary West. The victims were all young women.
At least eight of the murders involved the Wests' sexual gratification and included rape, bondage, torture and mutilation.
The victims bodies was dismembered and mainly buried in the cellar of the garden of their home at 25 Cromwell Street, Gloucester, which became known as the "House of Horrors" during their trial.
Fred West also carried out at least two murders on his own. Wife Rose though murdered Fred's stepdaughter Charmaine.
Their murder spree ended in 1994 when they were arrested and charged as the hunt for the bodies begun.
Fred West was born in Much Marcie, Herefordshire, on September 29, 1941 and died on January 1 1995 in England at Winsom Green Prison in Birmingham. He asphyxiated himself while on remand. At the time Fred and Rose were jointly charged with nine murders and he was charged with three more.
Rosemary Pauline "Rose" West nee Letts was born in Northam, Devon, on November 29 1953 and is an inmate at Low Newton Prison in Brasside, Durham, after she was found guilty of ten murders and was given ten life sentences and told she must spend the rest of her life behind bars.
She collaborated with husband Fred in the torture and murder of at least nine young women between 1973 and 1987 and murdered her 8-year-old stepdaughter Charmaine, herself, in 1971.
Rose West was the fifth of seven children and born into a family with little money.
Her mother suffered from depression and was given ECT while pregnant with her and some have argued this treatment may have caused prenatal injuries to Rose West.
Rosemary became a moody but precocious teenager, a daydreamer who performed poorly at school.
Rose's parents separated when she was a teenager. Rose lived with her mother and attended Cleeve School for six months, later moving in with her father at the age of 16 in Bishop's Cleeve, near Cheltenham.
Her dad, who suffered from paranoid schizophrenia, was prone to extreme violence and repeatedly sexually abused her and her older sister Patricia. Rose was raped by her father from the age of ten.
At the onset of puberty, Rose reportedly became fascinated by her developing body and would deliberately parade naked or semi-naked around the house in the presence of her younger brother, Graham.
On numerous occasions, at the age of 13, she would also creep into 9-year-old Graham's bed at nightfall and masturbate him and her youngest brother Gordon. She had sex with Graham when he was 12.
In 1969, 15-year-old Rose met Fred, 27, while waiting at a Cheltenham bus stop. Initially, Rose was not interested in Fred, who was at the time living at a caravan park in Bishops Cleeve. However, Fred promised her a few nights out and she agreed.
When Rose began dating the now 28-year-old Fred, her father disapproved of the relationship and threatened to call social services on him.
Rose then left her father's household and moved into Fred's caravan, where she proceeded to care for Fred's daughter Anna Marie and his stepdaughter Charmaine.
Rose became pregnant by West and they moved to a flat at 25 Midland Road, Gloucester. Their daughter Heather was born October 17, 1970.
In the early 1970s, Rose regularly worked as a prostitute often while her husband watched. She also actively encouraged Fred to sexually abuse Anna Marie, beginning when the child was just eight years old; Rose would also sexually abuse the girl herself. Later, Anna Marie was forced to prostitute herself within the household — being told by Rose she was a "lucky girl" for doing so.
One of Rose's most frequent visitors was her father Bill, who had been having sex with her since she was thirteen. Bill died in 1979. Others are reported to have been local authority figures. Rose was often pregnant and was the mother of eight children. Five of her children were fathered by Fred, while three were fathered by clients she met through her prostitution.
It is reported that even after Rose had given birth to her fourth child, Bill would still visit Rose for sex. He was also reported to have raped Anna Marie, his step-granddaughter.
Fred and Rose were convicted of sexual assault in January 1973. They were fined for indecent assault of Caroline Owens, who escaped the couple's home after being attacked and reported them to the police.
The Wests' typical pattern was to pick up girls from bus stops in and around Gloucester and imprison them in their home for several days before killing them.
Victims
The majority of the crimes for which Rose was convicted occurred between April 1973 and August 1979. She is believed to have murdered 8-year-old Charmaine single-handedly sometime on or after 15 June 1971, and stored her body in the cellar at their previous home at Midland Road, while Fred was near the end of a six-and-a-half month prison sentence for the theft of car tyres and a vehicle tax disc.
17-years-old Rose became overwhelmed with the responsibility of taking care of three children and could not cope with any more of Charmaine's stoicism in reaction to her abuse. After Charmaine's death, a friend named Tracey Giles visited the Wests' flat and asked to play with her. Rose responded by stating that Charmaine moved away with her birth mother. Fred buried the body after his release on 24 June. When Charmaine's mother Catherine (Rena) Costello West tried to retrieve her daughter, Fred killed her as well.
Another murder that Rosemary committed was that of Shirley Robinson. Fred confided to his appropriate adult, Janet Leach, that Rose murdered Robinson and had assisted in her dismemberment, personally removing Robinson's fetus from the womb in the process.
 Another body found at 25 Cromwell Street was that of their daughter, Heather, who was murdered in June 1987 at the age of 16, after being abused by her parents all her life. Her dismembered body was placed under their family's patio. It is said that Heather began to tell her friends about the abuse occurring in her home.
Barry, her younger brother, would later describe watching as a 7-year-old, his mother kick Heather repeatedly in the head until she was no longer moving. The Wests told friends and concerned parties that Heather had left home to work at a Devonshire holiday village and on one occasion, fabricated a phone call, supposedly from Heather, to allay her siblings' suspicions regarding their sister's disappearance. Fred would even taunt his children when they misbehaved by jokingly stating, "If you don't behave, you'll end up under the patio like Heather." This was the last known murder that the pair committed.
In August 1992, Fred West was arrested after being accused of raping his 13-year-old daughter three times, and Rosemary West was arrested for child cruelty. This case against them collapsed in June 1993 when their daughter refused to testify in court. All five of the Wests' younger children were removed from their custody to foster homes. This case brought to light the disappearance of Heather West, who had not been seen since 1987 and triggered the major investigation that followed.
Human remains
After police found human remains and apparent signs of torture in their home, Rosemary West, along with her husband, Fred West, were arrested in February 1994. During her trial, West denied murdering any of the victims. West proceeded to tell the jury how her husband committed these crimes himself, and she had nothing to do with it. She further claimed to have tried to stop one of the sexual assaults her husband committed.
Rosemary West continued to profess ignorance of her husband's murderous activities but the circumstantial evidence that mounted against them during early 1994 was considered sufficient to prosecute her for ten murders: those of the young women whose bodies were found at 25 Cromwell Street, and of Charmaine West. Fred West was charged with two further murders committed during the 1960s before his association with Rosemary.
While on remand at Winson Green Prison in Birmingham, Fred West committed suicide by hanging on 1 January 1995. Rosemary West went on trial at Wincester Crown Court in October that year.
The jury's verdict was unanimous. On 22 November 1995, West was found guilty of 10 murders. The judge, Mr Charles Mantell, sentenced her to life imprisonment, saying, "If attention is paid to what I think, you will never be released."
The Lord Chief Justice later decided that she should spend at least 25 years in prison, but in July 1997, Home Secretary Jack Straw subjected West to a whole life tariff. This was the second instance of a whole life tariff imposed on a woman in Britain in modern times. The first was serial killer Myra Hindley in 1990.
Rose West: "I didn't do it"
Almost immediately after being found guilty, Rosemary West lodged an appeal against her 10 murder convictions with the High Court, claiming that her husband (who had confessed to police during questioning that he had murdered up to 30 people) had committed the murders single-handedly.
West also claims that she had even tried to prevent one of the sexual assaults her husband committed and she too felt like a victim. On 18 March 1996, however, the Court of Appeal refused to consider her application for an appeal to be heard.
In late 2001, Rosemary West announced her intention not to appeal against her convictions, while maintaining her innocence. The house at Cromwell Street (along with the adjoining property) was demolished in 1996. The site is now occupied by a public footpath.
Fred's early days
Frederick Walter Stephen West was born on 29 September 1941 at Bickerton Cottage, Much Markle, Hertfordshire, the first surviving child born to Walter Stephen West (5 July 1914 – 28 March 1992) and Daisy Hannah Hill (20 May 1922 – 6 February 1968). His was a poor family of farm workers, close-knit and mutually protective; his father was a disciplinarian and his mother overprotective.
In 1946, the family moved to Moorcourt Cottage at Moorcourt Farm, where Fred's father worked as a milking herdsman and harvest hand. The cottage had no electricity and was heated by a log fireplace. By 1951, Fred's mother had given birth to eight children, six of whom survived, but Fred was always his mother's favourite. He was seen as a mother's boy, and relied mostly on his siblings for companionship.
The West children were expected to perform assigned chores, and all six did seasonal work, the three girls picking hops and strawberries, the three boys harvesting wheat and hunting rabbits. The necessity of working to earn a living, or even just to survive, instilled a strong work ethic in Fred, who also developed a lifelong habit of petty theft.
Classmates recall Fred as scruffy, dim, lethargic, and regularly in trouble. Throughout his life, he remained scarcely literate,, yet displayed an aptitude for woodwork and artwork. He left school in December 1956 at age 15, initially working as a labourer at Moorcourt Farm.
Fred claimed he was introduced to sex by his mother at 12, to have engaged in acts of bestiality with animals in his early teens, and that his belief in incest being normal stemmed from his father's incest with Fred's sisters. Fred's youngest brother, Doug, dismissed these claims as fantasy on Fred's part.
Fred's teenage years
By 1957, Fred and his brother John frequently socialised at a youth club in nearby Ledbury, where his distinct and gutteral Herefordshire accent marked him as a "country bumpkin". He aggressively pestered women and girls, whom he objectified as sources of pleasure to be used as he saw fit, and would abruptly approach and fondle them. When a girl acquiesced to his advances, she would find his sexual performance unsatisfying, as his primary objective was his own gratification.
Shortly after his 17th birthday, Fred bought a motorcycle, and two months later suffered a fractured skull, a broken arm, and a broken leg in an accident. He was unconscious for seven days and walked with braces for several months; because of this incident, he developed an extreme fear of hospitals and became prone to fits of rage. Two years later, he suffered a further head injury when a girl he groped on a fire escape outside the Ledbury Youth Club punched him, sending him falling two floors.
In June 1961, Fred's 13-year-old sister, Kitty, told her mother that Fred had been raping her since the previous December, and had impregnated her. Arrested the same month, Fred freely admitted to police he had been molesting young girls since his early teens and asked, "Doesn't everybody do it?" He was tried on 9 November at Gerefordshire Assizes. Though disgusted by her son's actions, Daisy had been prepared to testify in his defence. Kitty refused to testify and the case collapsed. Much of Fred's family effectively disowned him, his mother banished him from the household, and he moved into the Much Marcle house of his aunt Violet. By mid-1962, he had reconciled with his parents, but his relationship with most of his family remained fraught.
Their relationship
Rose's parents forbade their daughter from continuing to date Fred, but she defied their wishes, prompting them to visit Gloucestershire social services to explain that their 15-year-old daughter was dating an older man, and that they had heard rumours that she had begun to engage in prostitution at his caravan. In response, Rose was placed in a home for troubled teenagers in Cheltenham in August 1969, and only allowed to leave under controlled conditions. When allowed to return home to visit her parents at weekends, Rose almost invariably took the opportunity to visit Fred.
On her 16th birthday, Rose left the home for troubled teenagers to return to her parents (Fred at the time serving a 30-day sentence for theft and unpaid fines). Upon Fred's release, Rose left her parents' home to move into the Cheltenham flat Fred then lived in. Shortly thereafter, Fred collected Charmaine and Anna Marie from the social services. Bill Letts made one final effort to prevent his daughter from seeing Fred, and Rose was examined by a police surgeon in February 1970, who confirmed she was pregnant. In response, Rose was again placed into care, but was discharged on 6 March on the understanding she would terminate her pregnancy and return to her family. Instead, Rose opted to live with Fred, resulting in her father forbidding his daughter from ever again setting foot in his household.
Three months later, the couple vacated the Cheltenham flat and relocated to the ground floor flat of a two-storey house in Midland Road, Gloucester. On 17 October 1970, Rose gave birth to their first child: a daughter they named Heather Ann (speculation remains that Heather may have been sired by Rose's own father). Two months later, Fred was imprisoned for the theft of car tyres and a vehicle tax disc. He remained imprisoned until 24 June 1971. As he served this six-and-a-half-month sentence, Rose, having just turned 17, looked after the three girls, with Charmaine and Anna Marie being told to refer to Rose as their mother.
According to Anna Marie West, she and Charmaine were frequently subjected to criticism, beatings, and other forms of punishment throughout the time they lived under Rose's care at Midland Road, but although Anna Marie was generally submissive and prone to display emotion in response to the physical and mental hardships she and her sister endured, Charmaine repeatedly infuriated Rose by her stoic refusal to either cry or display any sign of grief or servitude no matter how severely she was physically punished. Despite the years of neglect and abuse, Charmaine's spirit had not been broken, and she talked wistfully to Anna Marie of the belief she held her "mummy will come and save me". Anna Marie later recollected her sister repeatedly antagonised Rose by making statements such as: "My real mummy wouldn't swear or shout at us" in response to Rose's scathing language. A childhood friend of Charmaine's named Tracey Giles, who had lived in the upper flat of Midland Road, would later recollect an incident in which she had entered the Wests' flat, unannounced, only to see Charmaine, naked and standing upon a chair, gagged and with her hands bound behind her back with a belt, as Rose stood alongside the child with a large wooden spoon in her hand. According to Tracey, Charmaine had been "calm and unconcerned", while Anna Marie had been standing by the door with a blank expression on her face.
Hospital records reveal Charmaine had received treatment for a severe puncture wound to her left ankle in the casualty unit of the Gloucester Royal Hospital on 28 March 1971. This incident was explained by Rose to have resulted from a household accident.
The murders
The Wests' first known murder victim was a 19-year-old named Lynda Gough, with whom Fred and Rose became acquainted through a male lodger in early 1973. Gough regularly visited Cromwell Street, and engaged in affairs with two male lodgers. On 19 April, she moved into their home on Cromwell Street. On or about 20 April, other tenants were told that she had been told to leave the household after she had hit one of their children. This story was repeated to Gough's mother when she contacted the Wests to enquire about her whereabouts (Rose had been wearing Lynda's clothing when she repeated this claim).
When Gough's dismembered body was found, the jaw was completely wrapped in adhesive and surgical tape to silence her screams, and two small tubes had likely been inserted into her nasal cavities to allow breathing. Long sections of string and sections of knotted fabric were also discovered with her remains. Gough had likely been suspended from holes carved into the wooden beams supporting the ceiling of the cellar Fred later admitted he had devised for the purpose of suspending his victims' bodies, and likely died of strangulation or suffocation. Her dismembered body, missing five cervical vertibrae, the patellae and numerous phalange bones, was buried in an inspection pit beneath the garage.
From their later investigations, police and forensic concluded all the victims found in the cellar at 25 Cromwell Street had been murdered in this location, and that, like Gough, each had been dismembered in this location. Five victims were murdered and buried in the cellar at Cromwell Street between November 1973 and April 1975. The first of these victims, 15-year-old Carol Ann Cooper, was abducted on 10 November 1973. Cooper lived in the Pines Children's Home in Worcester, and was abducted after spending the evening at a cinema with her boyfriend. She had been waiting for a bus in Warndon when she vanished, and was likely dragged into Fred's car, where her face was bound with surgical tape and her arms bound with braiding cloth before she was driven to Cromwell Street. At the Wests' address, Cooper was suspended from the wooden beams of the cellar ceiling before her abuse and murder. As had been the case with Lynda, Cooper died from strangulation or asphyxiation, before her body was dismembered and buried in a shallow, cubical grave in the cellar.
Over the following 17 months, four further victims between the ages of 15 and 21 suffered a similar fate to that endured by Gough and Cooper, although the disarticulation conducted upon each successive victim, plus the paraphernalia discovered in each shallow grave, suggests each victim was likely subjected to greater abuse and torture than those previously murdered.
Following the murder of 18-year-old Juanita Mott in April 1975, Fred concreted over the floor of the entire cellar. He later converted this section of the household into a bedroom for his oldest children, and he and his wife are not known to have committed any further murders until May 1978, when Fred—either with or without Rose's participation but certainly with her knowledge—murdered an 18-year-old lodger named Shirley Robinson. Robinson had taken lodgings with the Wests in April 1977, and was heavily pregnant at the time of her murder.
 Although Rose—herself pregnant at the time—initially boasted to neighbours the child Robinson was carrying was her husband's; she soon developed a deep resentment of Robinson, and the motive for her murder is likely to have been the removal of a threat to the stability of the Wests' relationship. Her body was buried in the garden of 25 Cromwell Street. It was extensively dismembered, but no restraining devices were found with these remains, making a sexual motive for this murder unlikely. The unborn baby had been removed and had several bones missing. Shortly thereafter, Rose unsuccessfully submitted a claim for maernity benefit in Shirley's name with Gloucester social services. As had earlier been the case with Charmaine and Lynda, Fred and Rose allayed the suspicions of anyone who asked about Robinson's whereabouts by claiming she had relocated to live with her father in West Germany.
The final murder Fred and Rose are known to have committed with a definite sexual motive occurred on 5 August 1979. The victim was a 16-year-old named Alison Chambers, who had run away from a local children's home to become the Wests' live-in nanny in the middle of 1979. Chambers is believed to have lived within their household for several weeks before her murder, and Rose promised Chambers she could live at a rural "peaceful farm" she claimed she and Fred owned.
Her body was also buried in the garden of Cromwell Street, close to the bathroom wall, and although Chambers was likely dismembered, her skeleton was not marked by striations as the earlier victims' bodies had been. In an effort to allay any concerns from Chambers' family (with whom she maintained regular correspondence), Fred and Rose later posted a letter written by Chambers to her mother prior to her murder from a Northamptonshire post box.
Fred and Rose meet again in court
Fred and Rose West were brought before a magistrates' court in Gloucester on 30 June 1994; he was charged with 11 murders and she with nine. This was the first time the couple had seen each other since Fred's February arrest. Prior to hearing the formal charges against them, Fred leaned toward his wife and gently placed his hand upon her shoulder; in response, Rose—having ignored her husband's presence—visibly winced in discomfort. Both were ordered held on remand.
As police attempted to lead Fred from the hearing, he resisted their efforts, and again attempted to move towards Rose, who again winced and attempted to writhe away from his grasp.
Immediately after this court appearance, Fred was re-arrested on suspicion of murdering Anne McFall, whose body had been found on 7 June but had not been officially identified until this date; he was formally charged with McFall's murder on 3 July, appearing in court the following morning.
As he was held on remand at Winson Green Prison in the months following his arrest, Fred became increasingly depressed. This became worse after Rose's public rejection of him at Gloucester Magistrates Court on 30 June, her refusal to reply to letters he sent her, and reports leaked to the press in which she (Rose) had assumed the role of a grieving mother who had lost a daughter and stepdaughter to her husband and in which she declared both her innocence of murder, and her hatred of him.
Fred pleaded with Stephen and Anna Marie (the only children to visit their father while on remand) to convey to Rose that he loved her, but Rose never acknowledged these overtures. In response, Fred withdrew his earlier confessions to having acted alone in the murders, and instead accused his wife of almost total culpability in all the murders to which he had been charged, excluding that of Anne McFall, which he claimed had been committed by his first wife.
Fred's dead
The initially strict suicide watch having been relaxed, on 1 January 1995 Fred West hanged himself in his cell by wrapping an improvised rope he had constructed from a blanket and tags he had stolen from prison laundry bags around his neck, then binding this device to a door handle and window catchment, and sinking to his knees.
At the bottom of the suicide note found in his cell was a drawing of a gravestone, within which was written: "In loving memory. Fred West. Rose West. Rest in peace where no shadow falls. In perfect peace he waits for Rose, his wife."