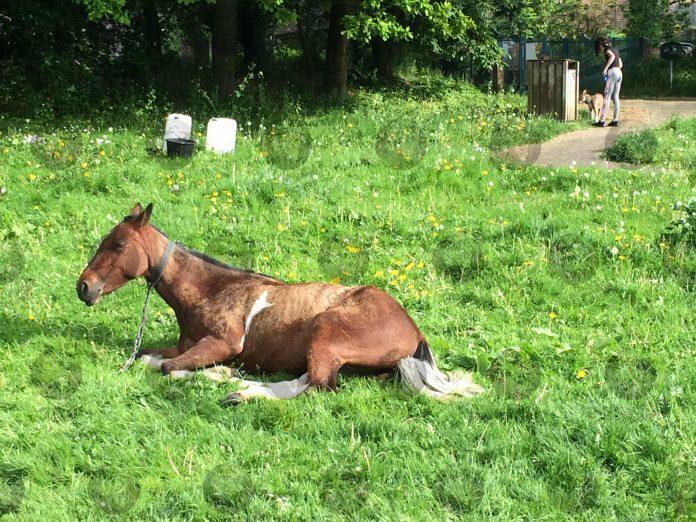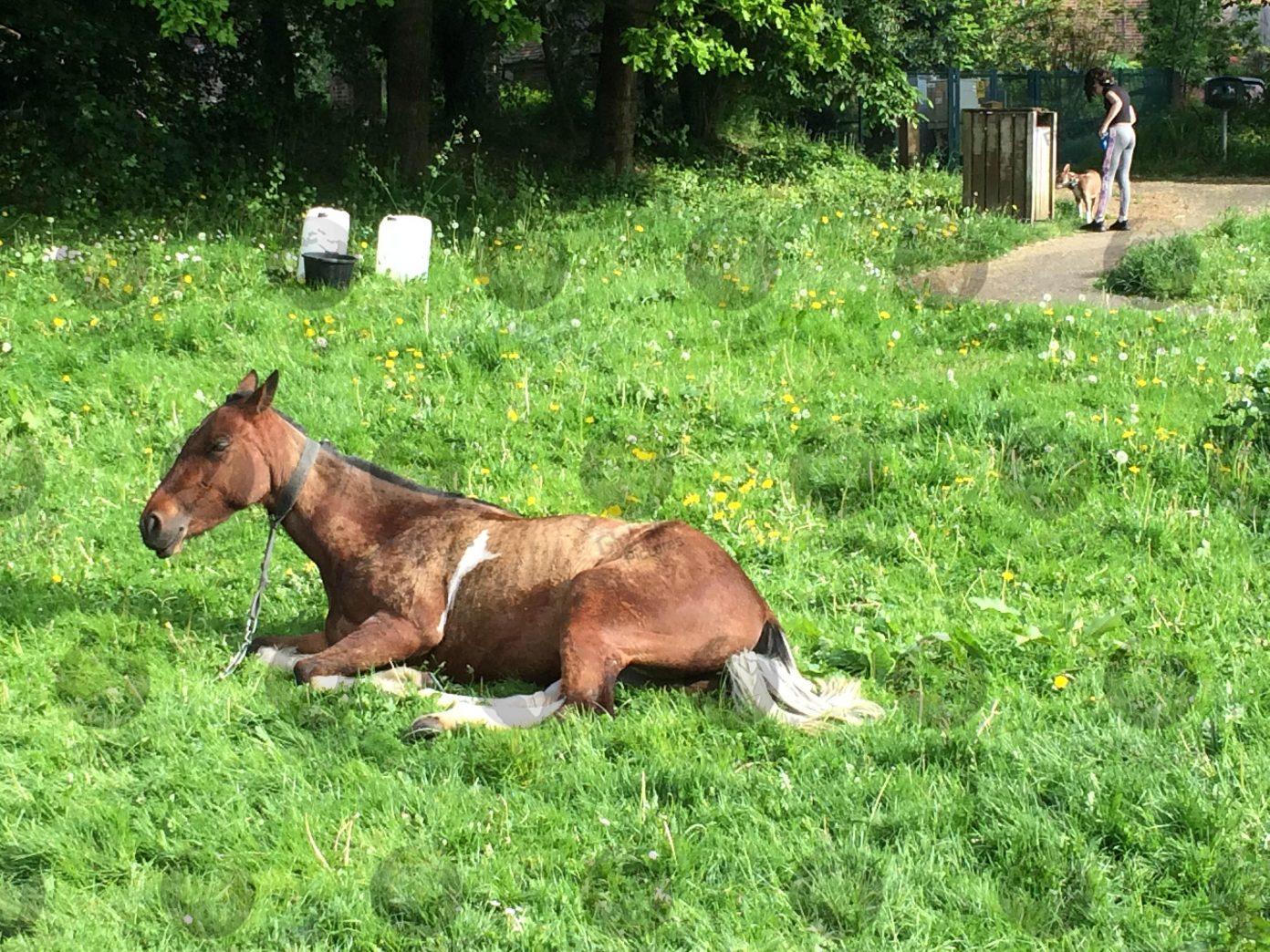 Cyclists and walkers doing their Bank Holiday daily exercise this Sunday afternoon in Tunbridge Wells came across an unusual site of a horse 'sunbathing' on the grass beside the outdoor fitness equipment at Colebrook Recreational Ground, which is a sports facility area near High Brooms in Tunbridge Wells, Kent.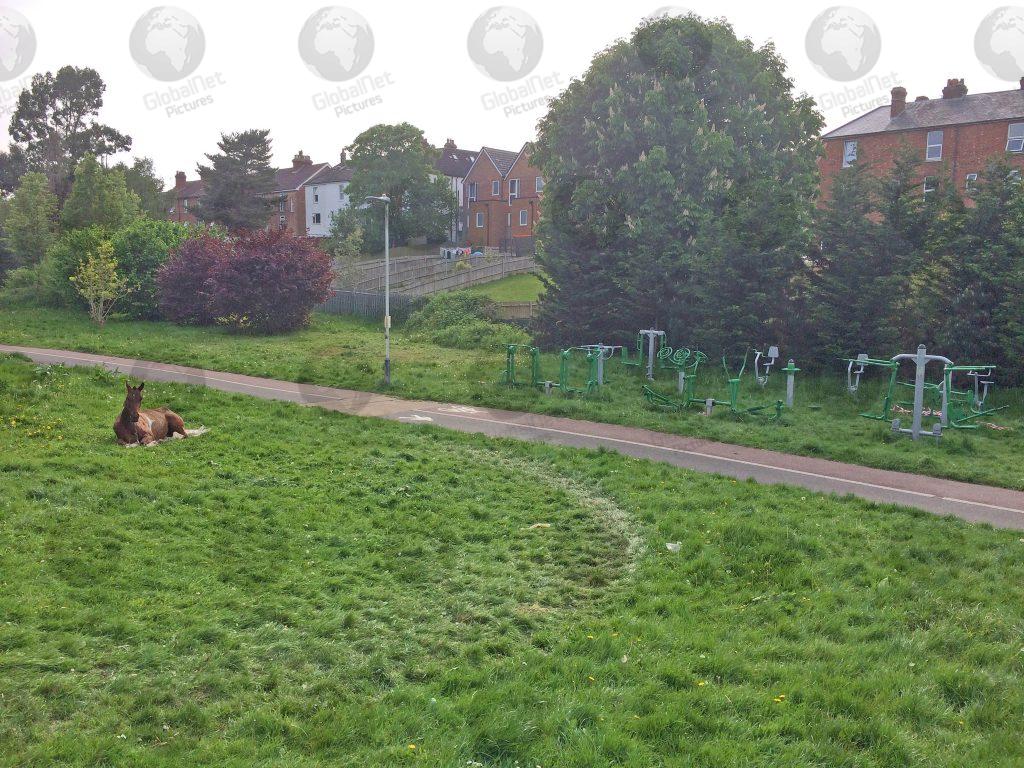 Locals spotted the animal, which they discovered was a gypsy's horse which had been resting there on the grass for an hour, temporarily tethered to a metal stake in the ground and enjoying the glorious Bank Holiday weather.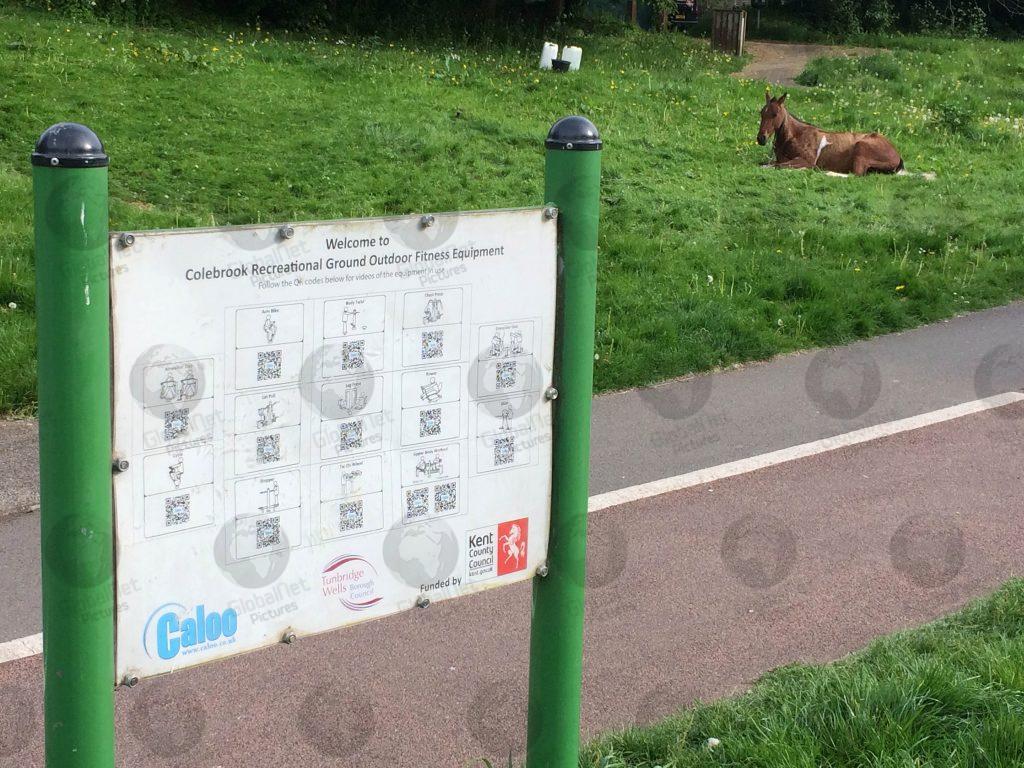 Nagging question: flouting the lockdown rules?
One passer-by questioned whether the nag was actually flouting Covid-19 lockdown rules by 'sunbathing' in a public place, prior to Boris Johnson's restrictions change announcement later today when public sunbathing could be relaxed and allowed once again?
Follow us on Facebook, Instagram & Twitter #globalnetpictures #GlobalNet_Pics #horse #lockdownrules #horsingabout #nag #sunbathing #Covid19 #TunbridgeWells #outdoorfitnessequipment #naggingquestion