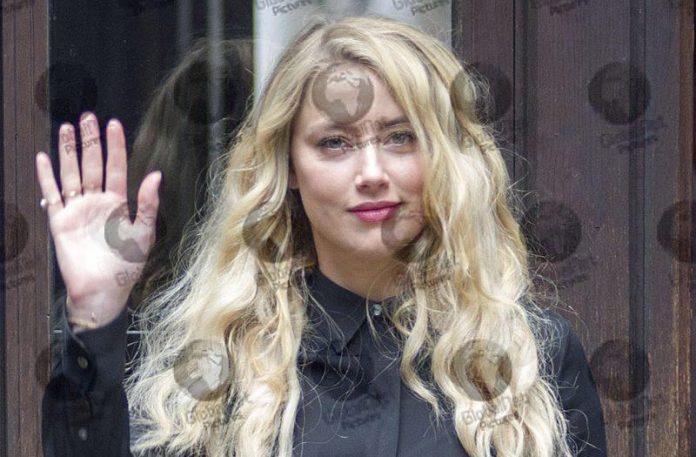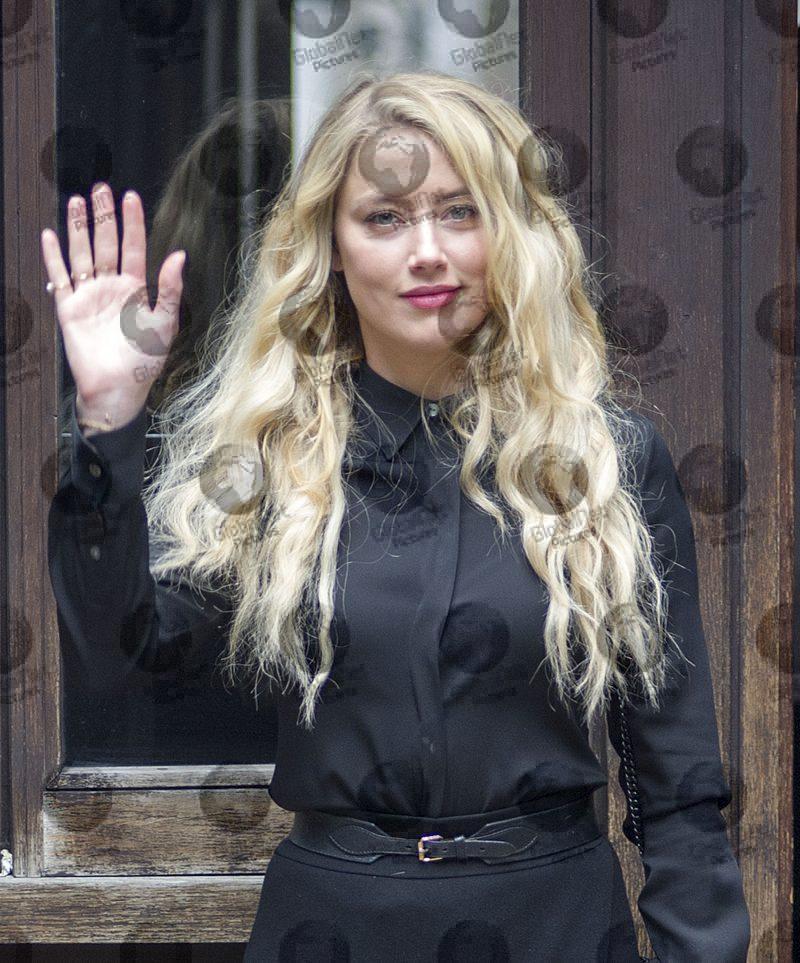 Actress Amber Heard put her hand on heart on the steps outside the High Court yesterday surrounded by her entourage and legal team and insisted that fighting her ex-husband's libel case "has been incredibly painful".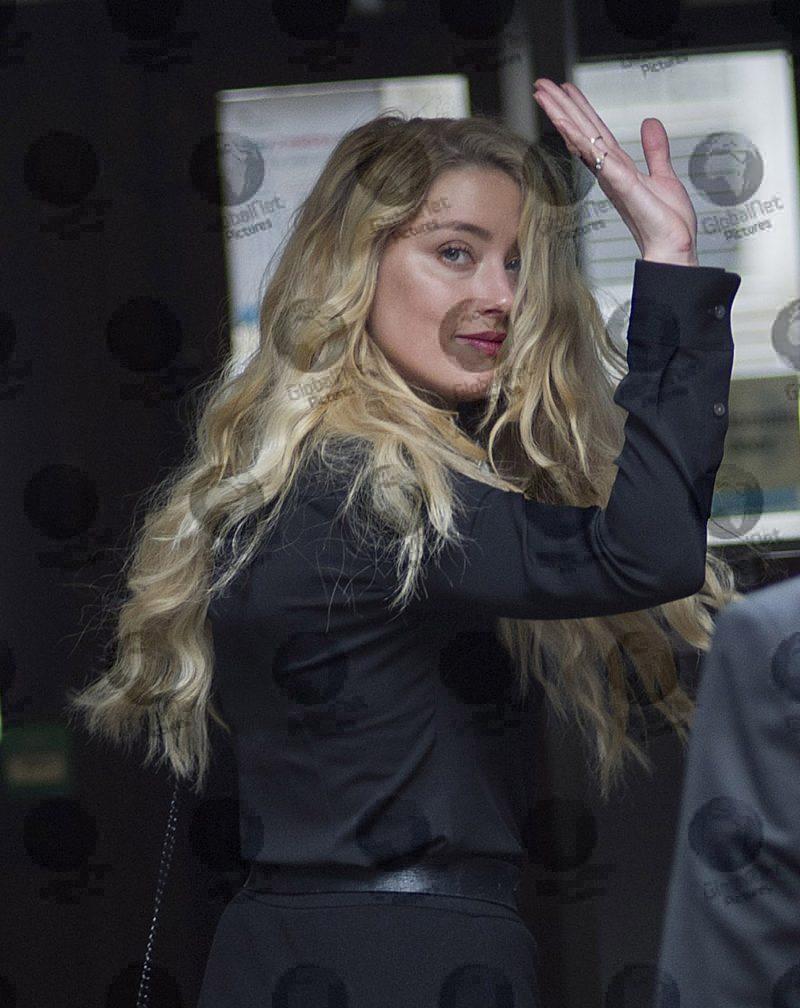 With her sister Whitney Henriquez and partner Bianca Butti in support behind her alongside Australian human rights lawyer Jennifer Robinson, she said: "I would have preferred not to be here in court."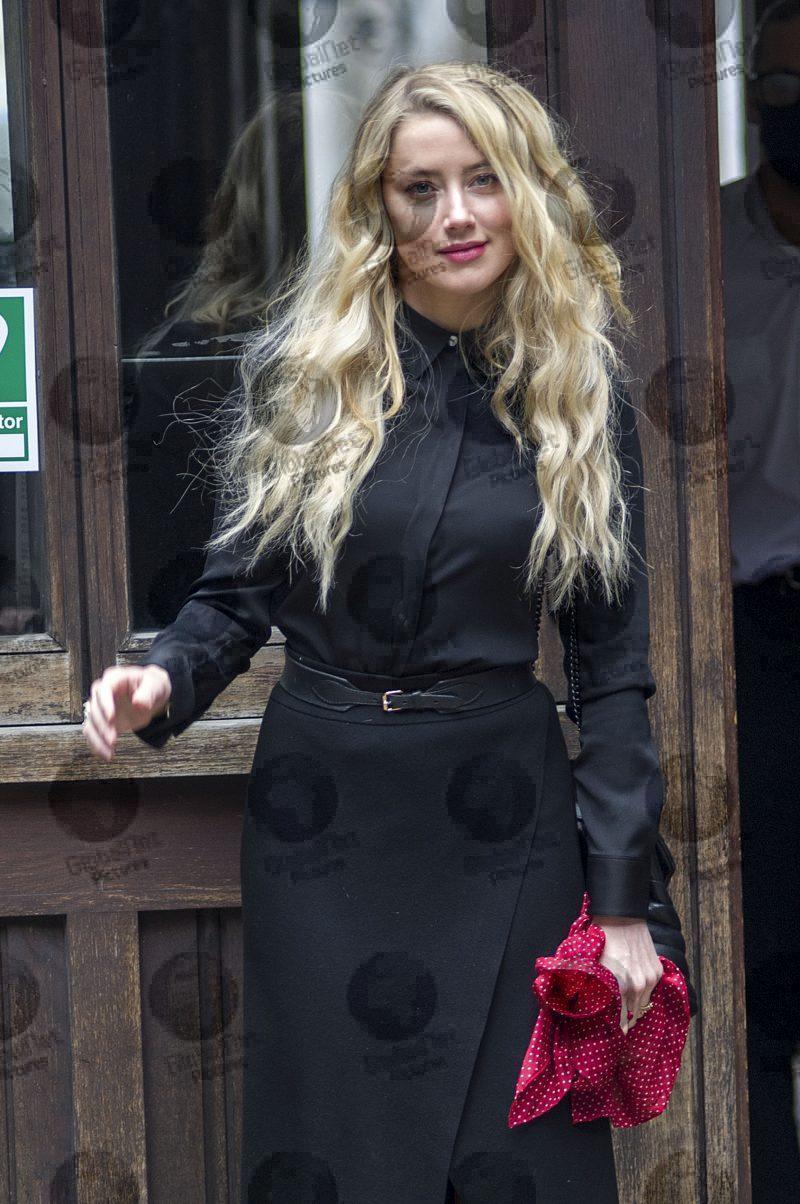 She was barracked by the supporters of her former husband Johnny Depp during and after her speech, who she branded a "wife beater".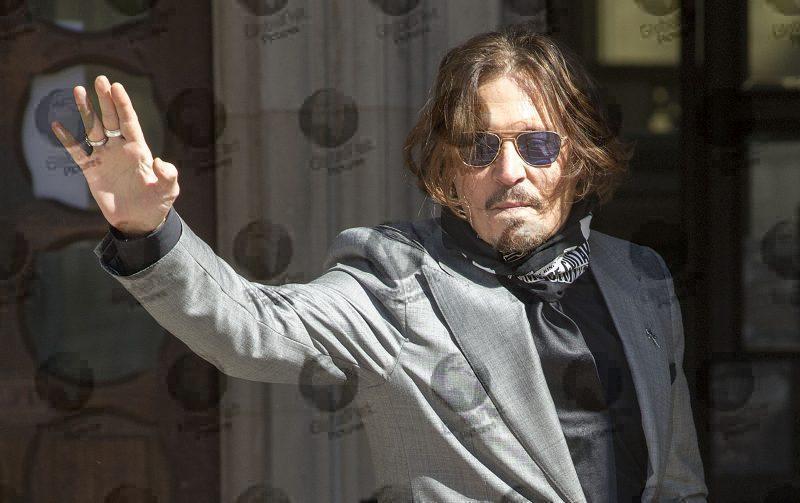 "It has been incredibly painful to relive the break up of my relationship. To have my motives, my truth questioned and the most traumatic and intimate details of my life with Johnny shared in court and broadcast to the entire world.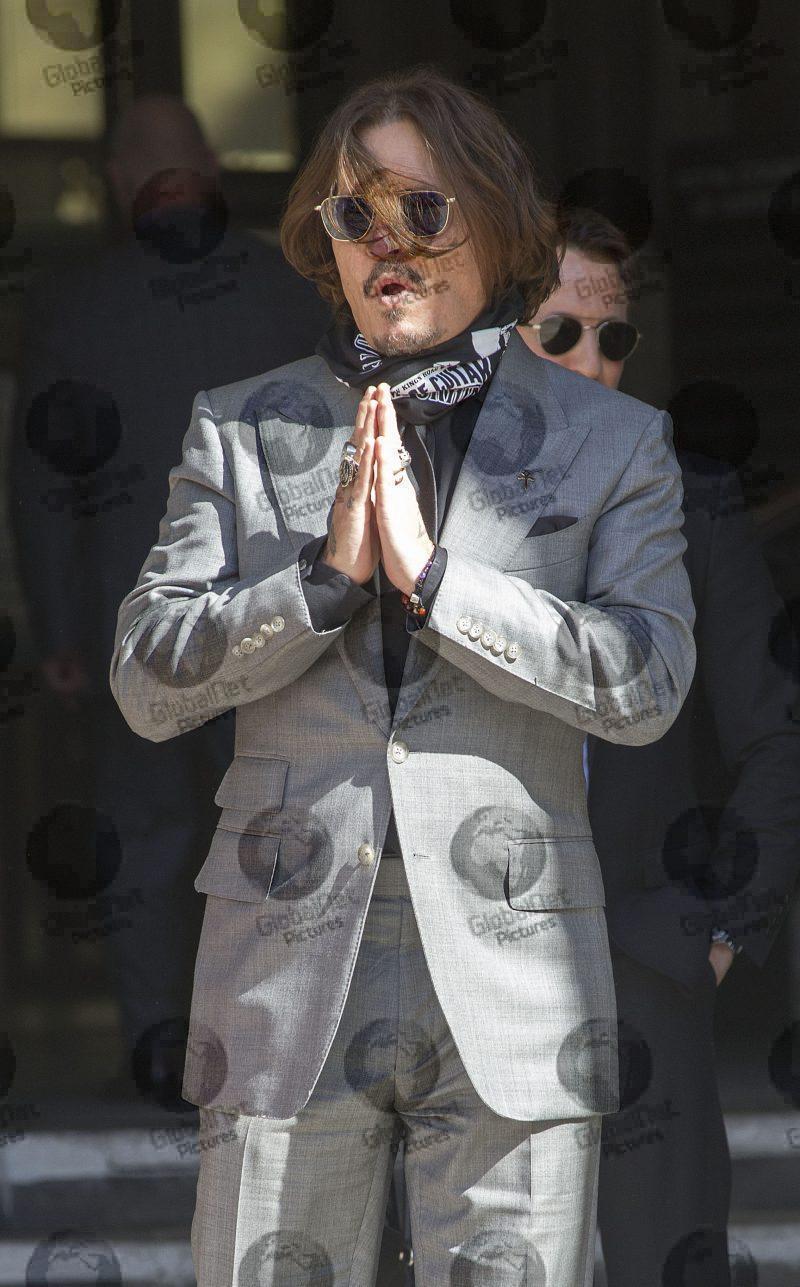 "I stand by my testimony and I now place my faith in British justice," she stated.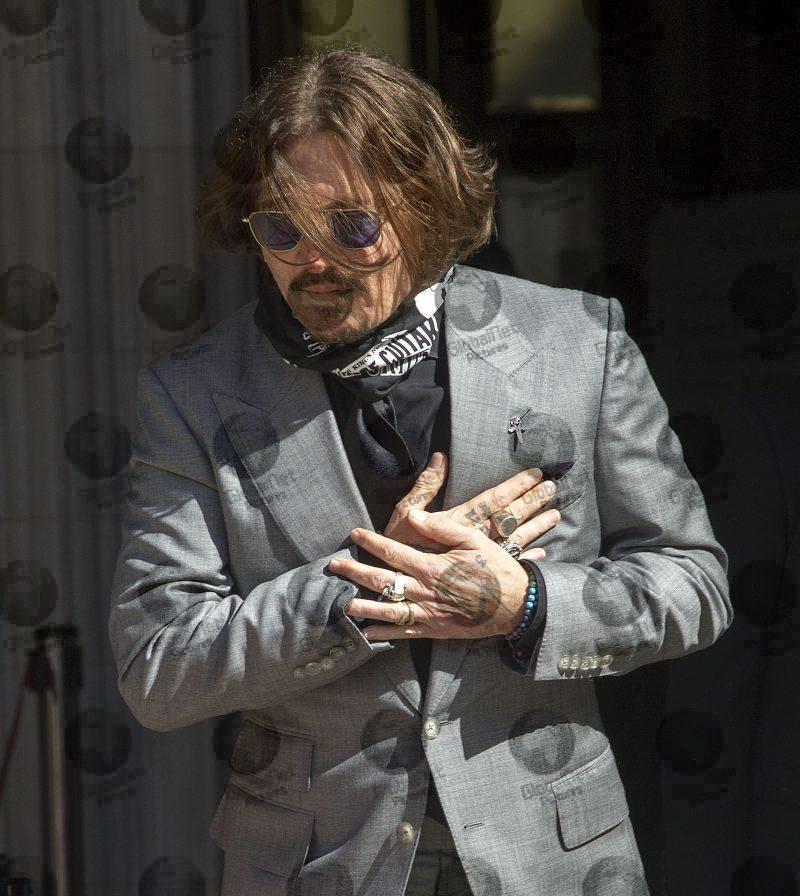 The couple's dirty linen was washed, rinsed and tumble-dried in the High Court over three weeks. Photos allegedly showing Amber's injuries inflicted by Johnny Depp were released, Depp's severed finger tip which Amber was supposed to have caused, the "Amber Turd" – who can forget the "Amber Turd?"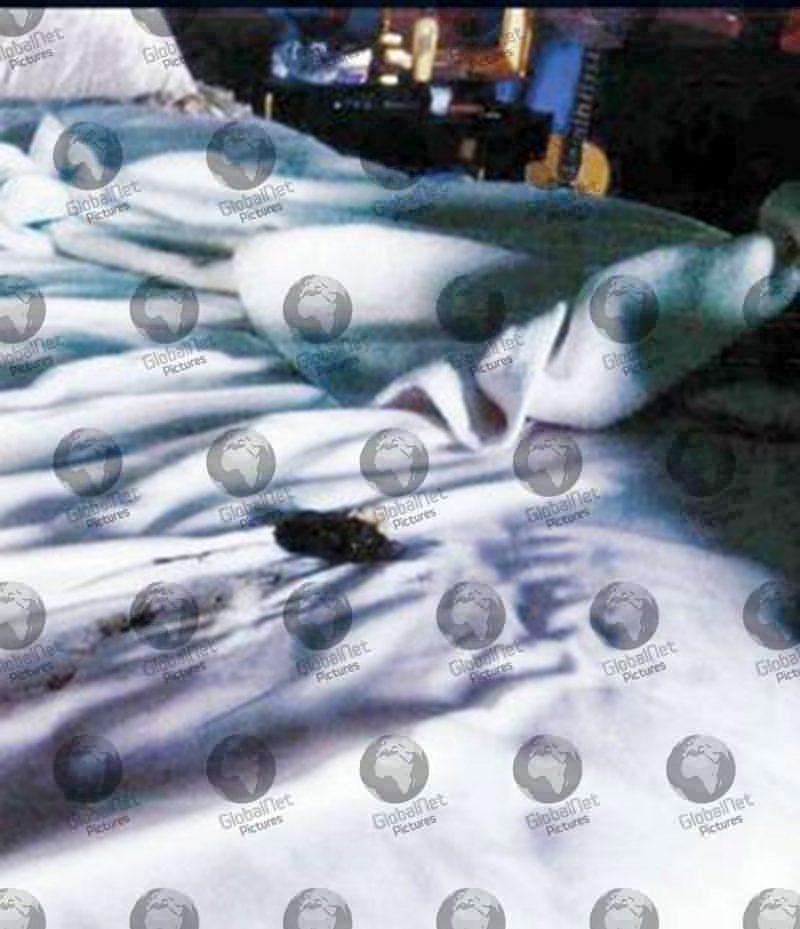 Shocking evidence pictures said to be a human poo that American actor Johnny Depp claimed his wife, actress Amber Hurd left on their marital bed and led to their divorce. He dubbed her "Amber Turd" afterwards
Cocaine laid out in lines which Johnny and Amber both claimed each hovered up. A multitude of evidence was provided for the judge to digest and the public to consume and regurgitate on a daily basis. Depp is suing News Group Newspapers, publisher of The Sun, and the newspaper's executive editor, Dan Wootton, at the High Court in London over an April 2018 article that called him a "wife-beater."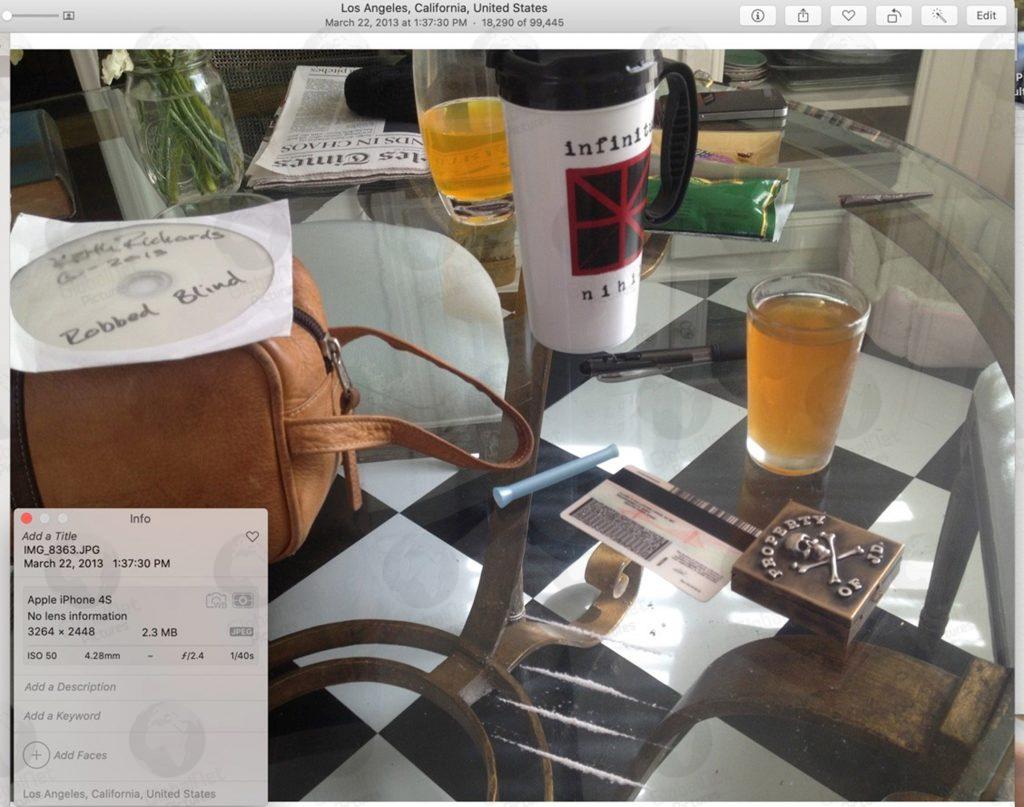 Cocaine laid out in lines next to a 'property of JD' skull and crossbones pill box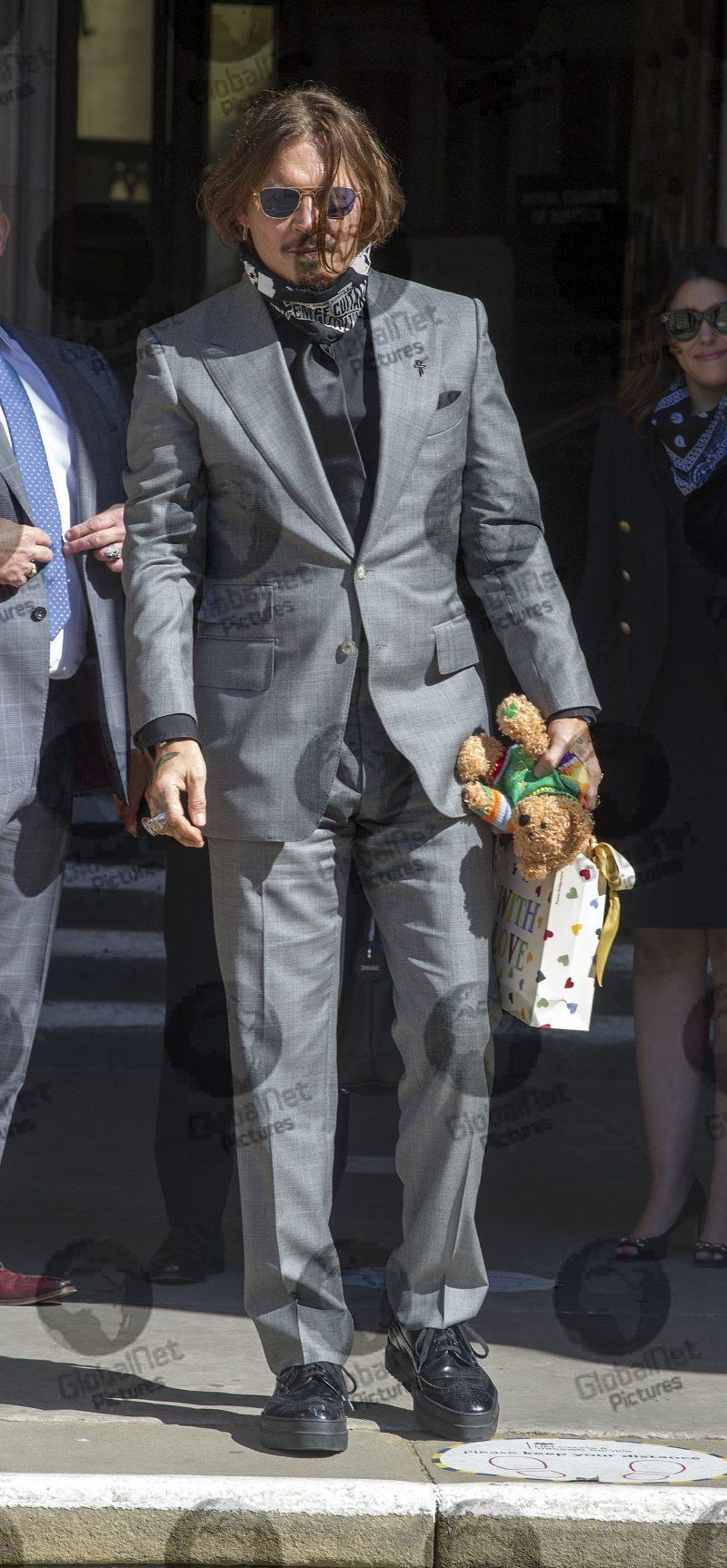 Presiding judge Mr Justice Nicol has said that his judgement will be reserved for a later date. However all the evidence and witness testimony will be played out again as Depp is also suing Heard for $50 million in America for allegedly defaming him in a Washington Post article about domestic abuse. That case is due to be heard next year.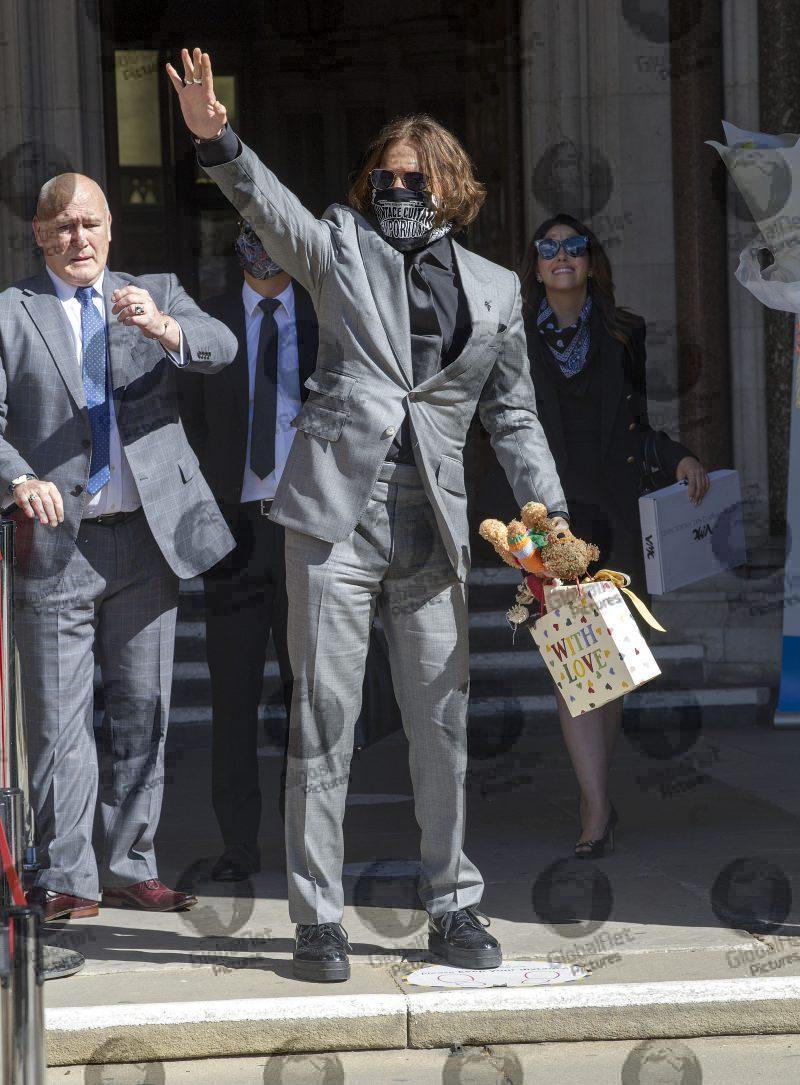 In closing submissions for Johnny Depp, his barrister, David Sherborne said The Sun newspaper acted as "both judge and jury" as he spoke on behalf of Depp, who is suing the newspaper's publisher and editor for libel, claiming the wife beating allegations are "completely untrue".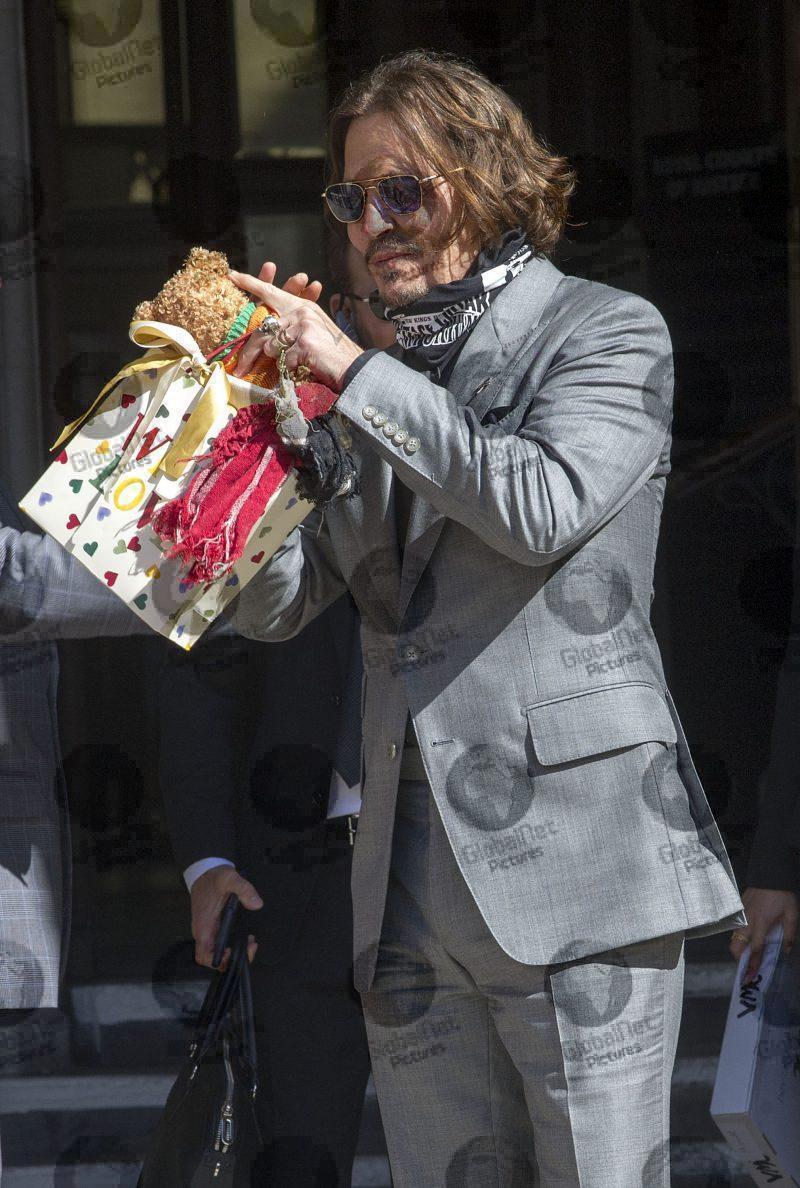 Johnny Depp arriving yesterday
Sasha Wass, representing the publisher, said: "Having heard all the evidence in this case and all the supporting evidence of the incidents of violence, we suggest that there is no doubt that Mr Depp regularly and systematically abused his wife." Adding: "The characterisation that he is a wife-beater is entirely truthful."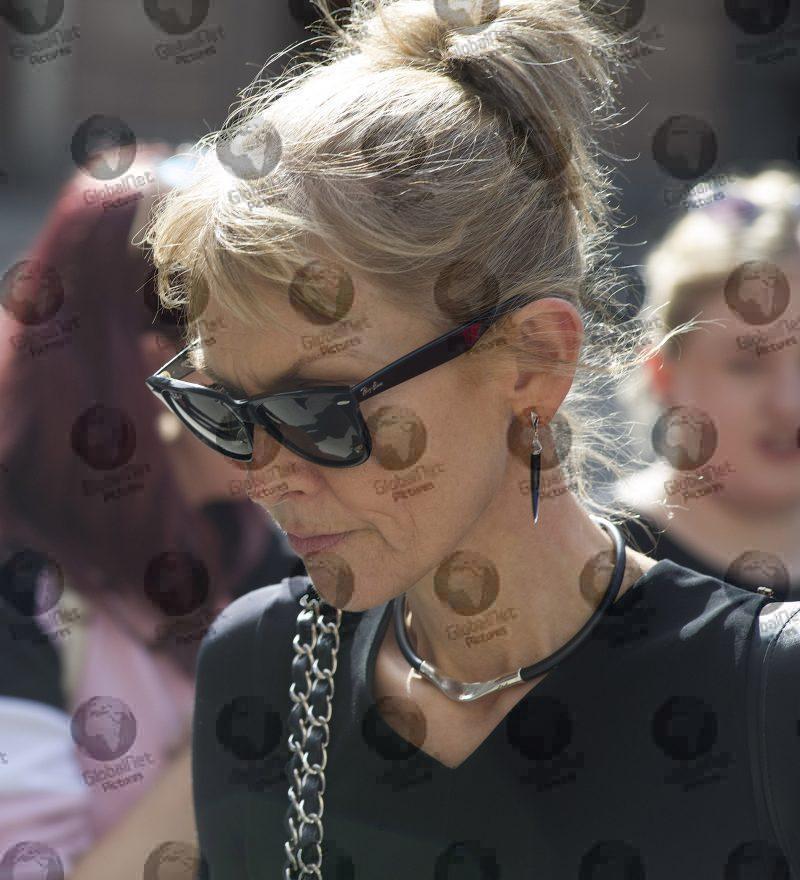 Sasha Wass QC, who represents NGN in the libel action brought by American actor Johnny Depp, arrives at the High Court in London for the fifth day of his case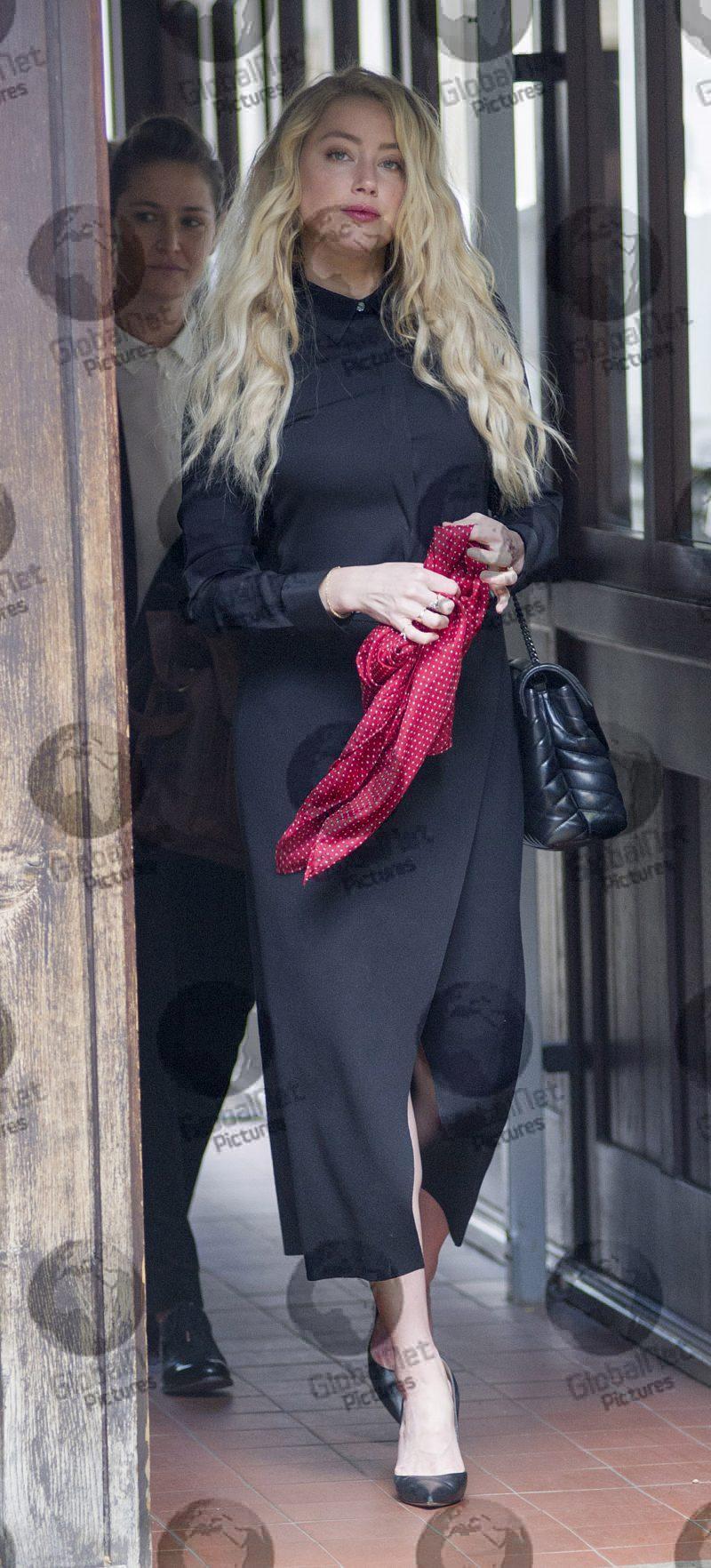 She said Depp had wanted stability through his relationship with Amber Heard, but resented her telling him how he could end his addiction and "he grew to hate her for her protectiveness".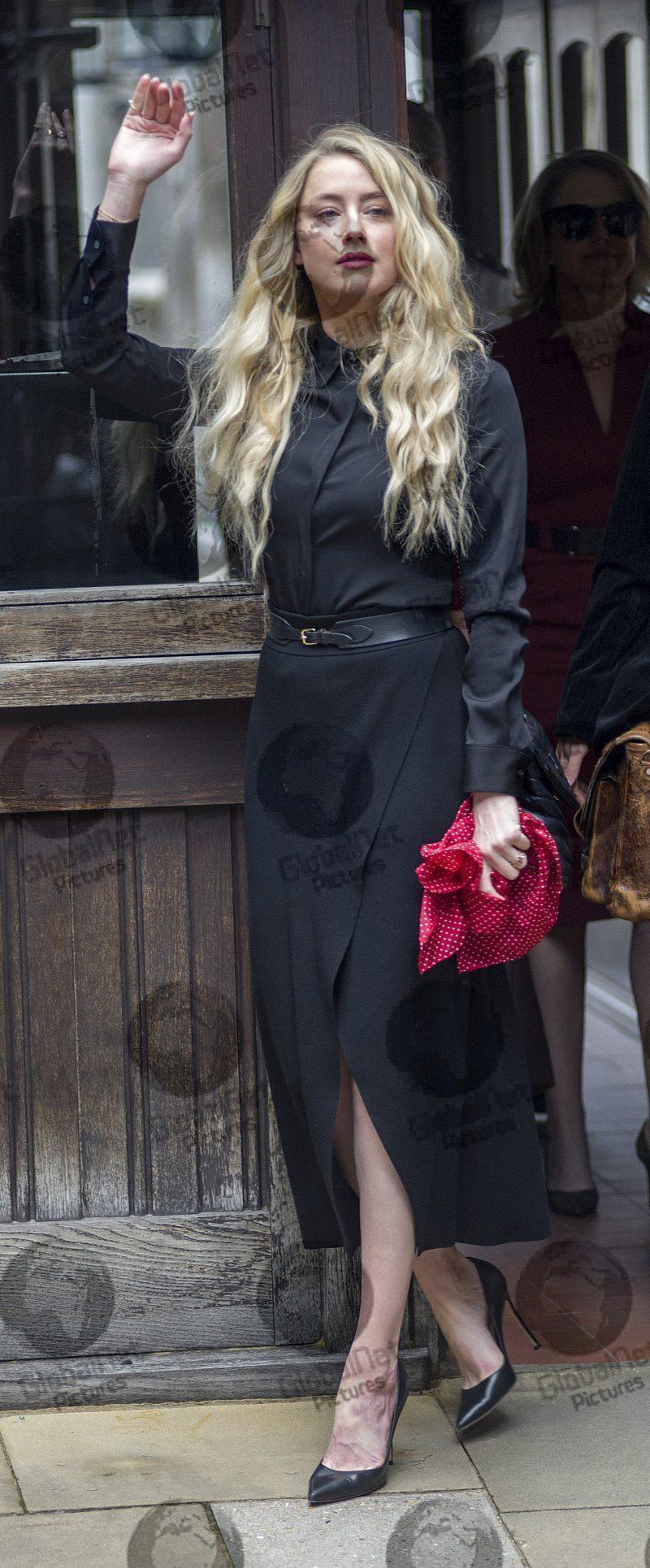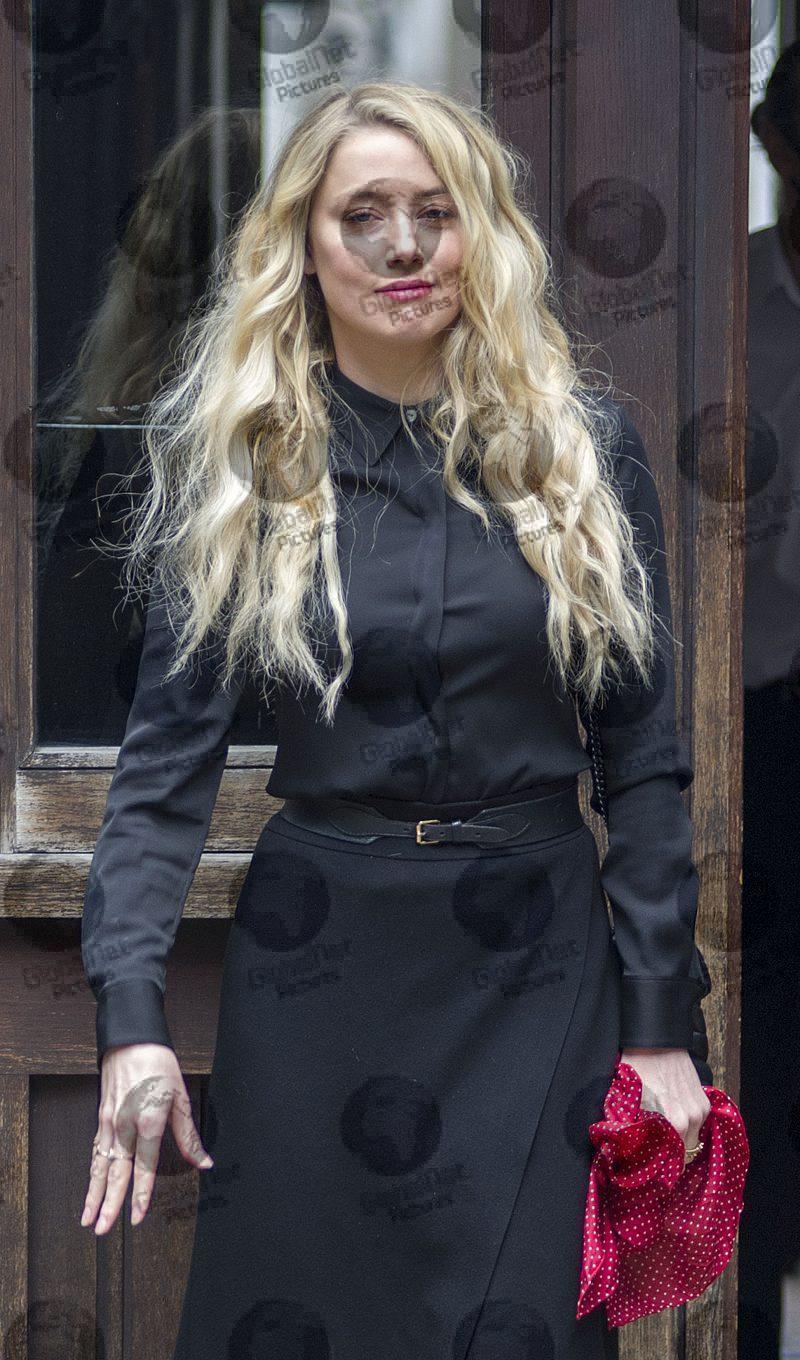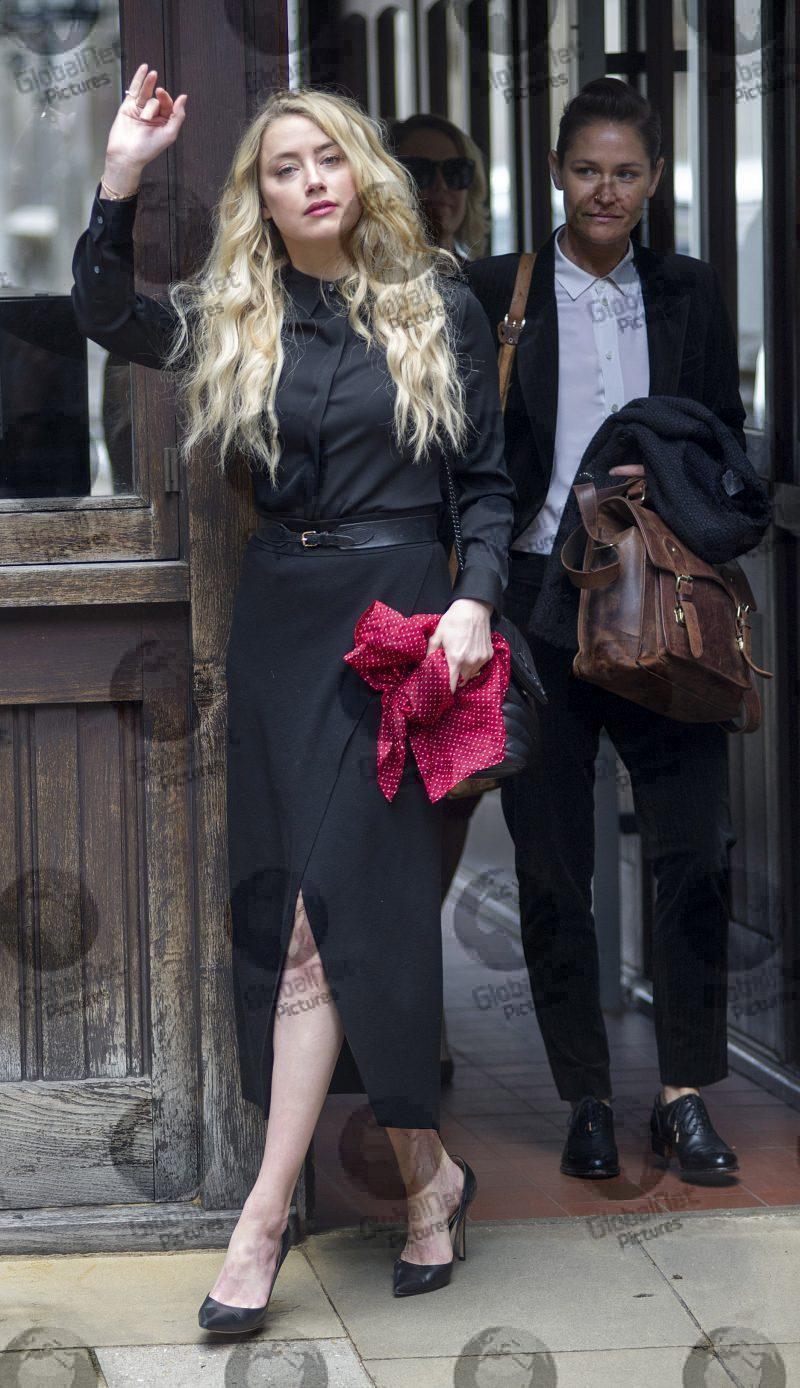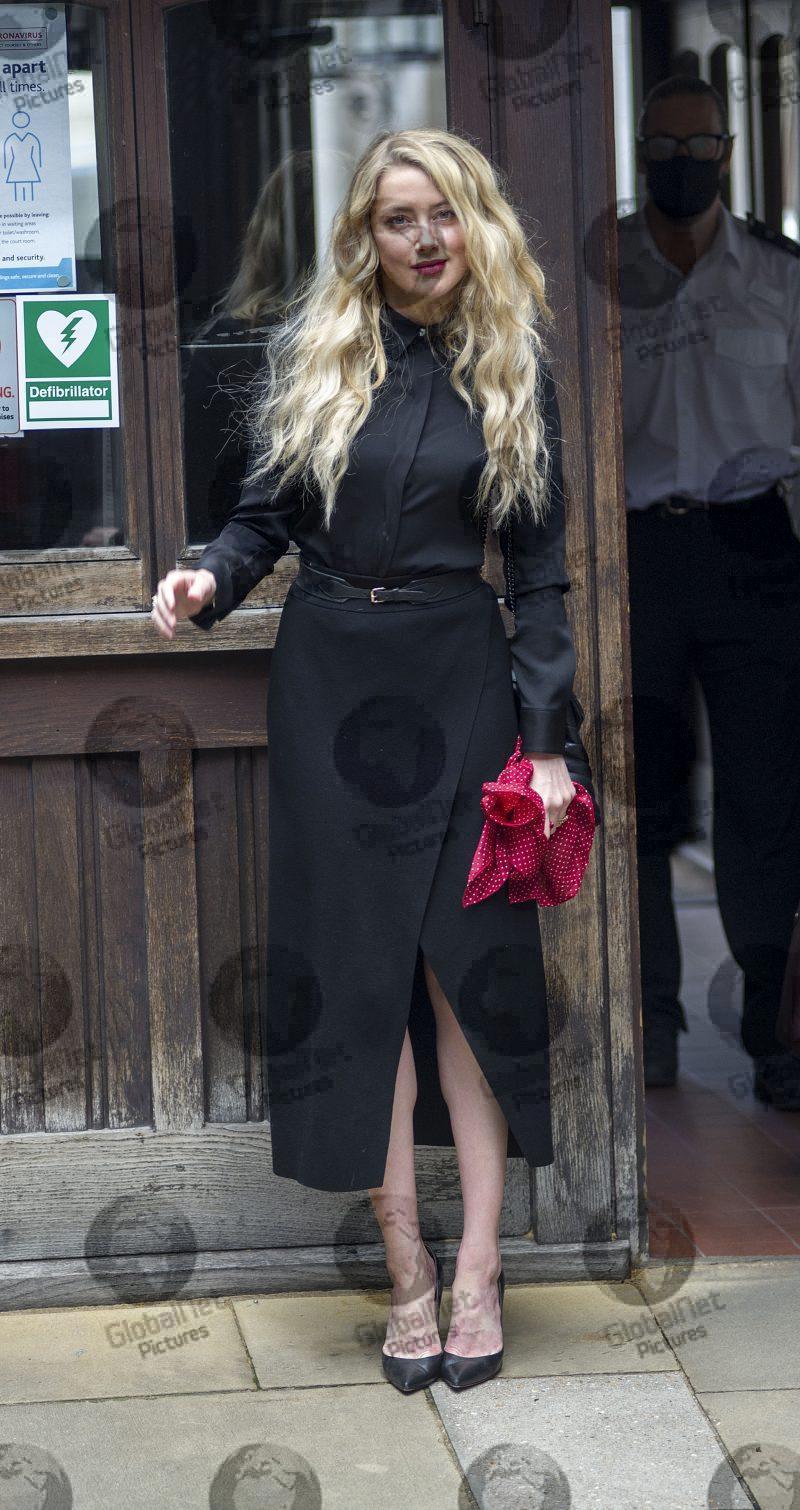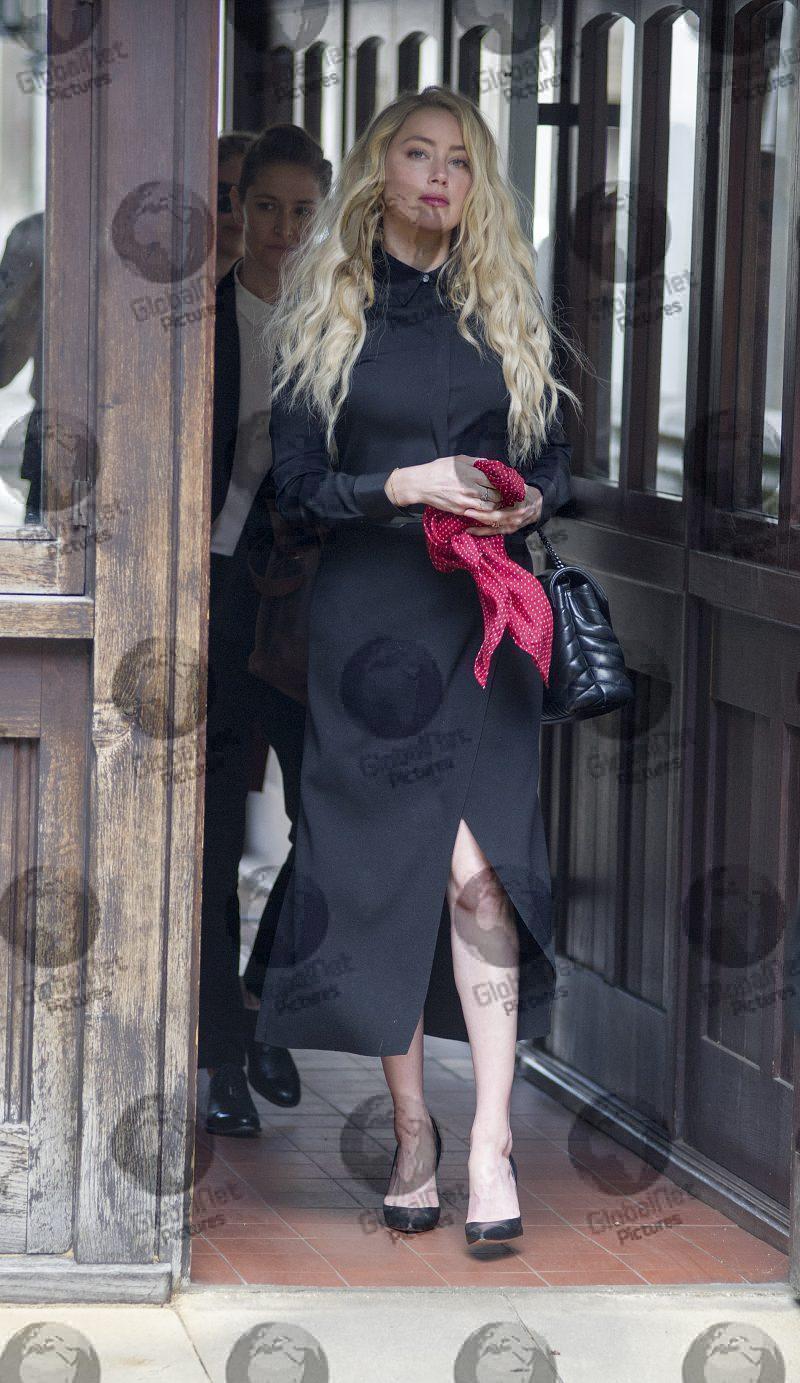 "Mr Depp has spent his entire adult life doing exactly what he wanted, and he was not about to answer to a woman at this stage in his life," she said.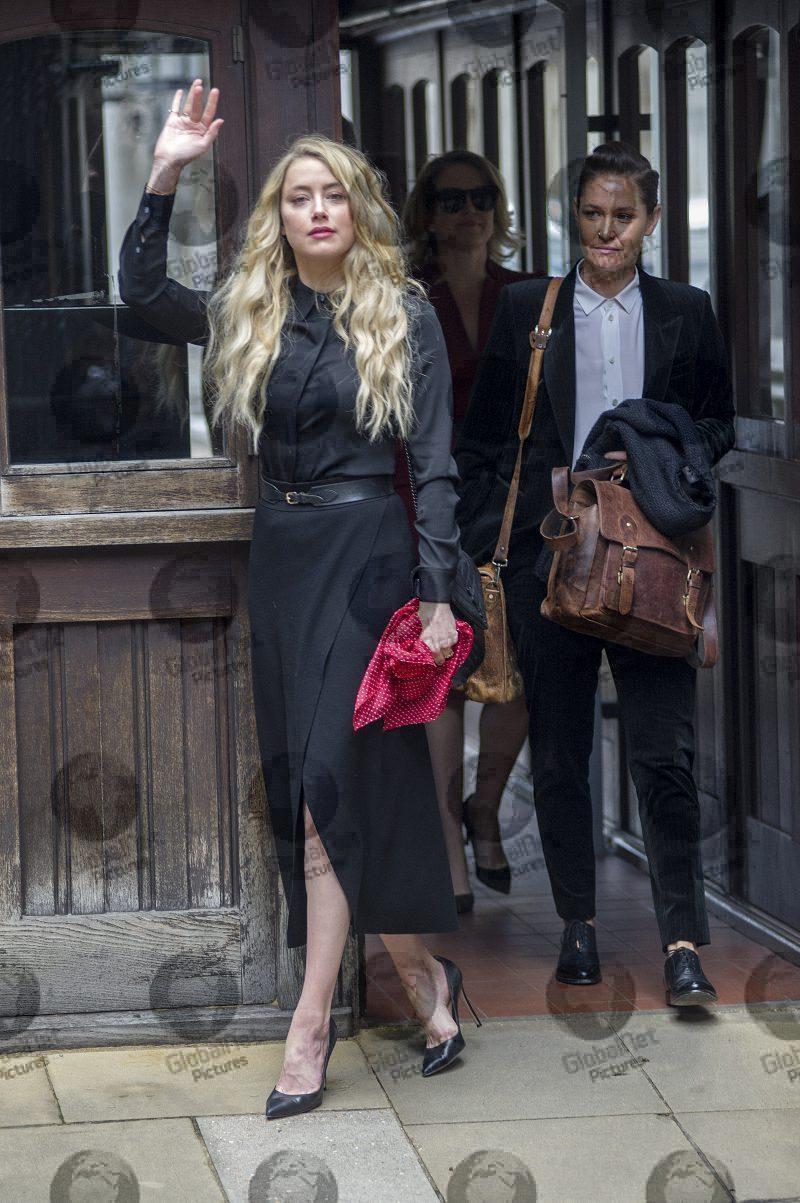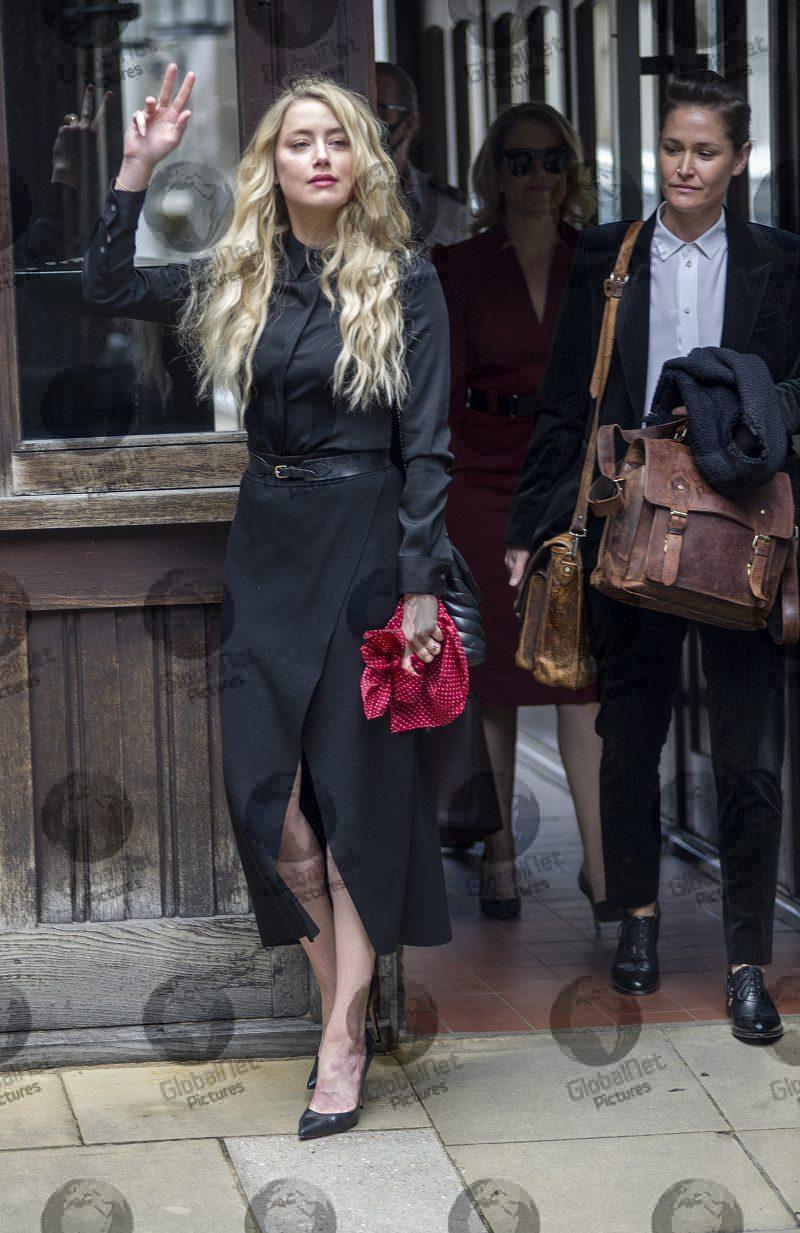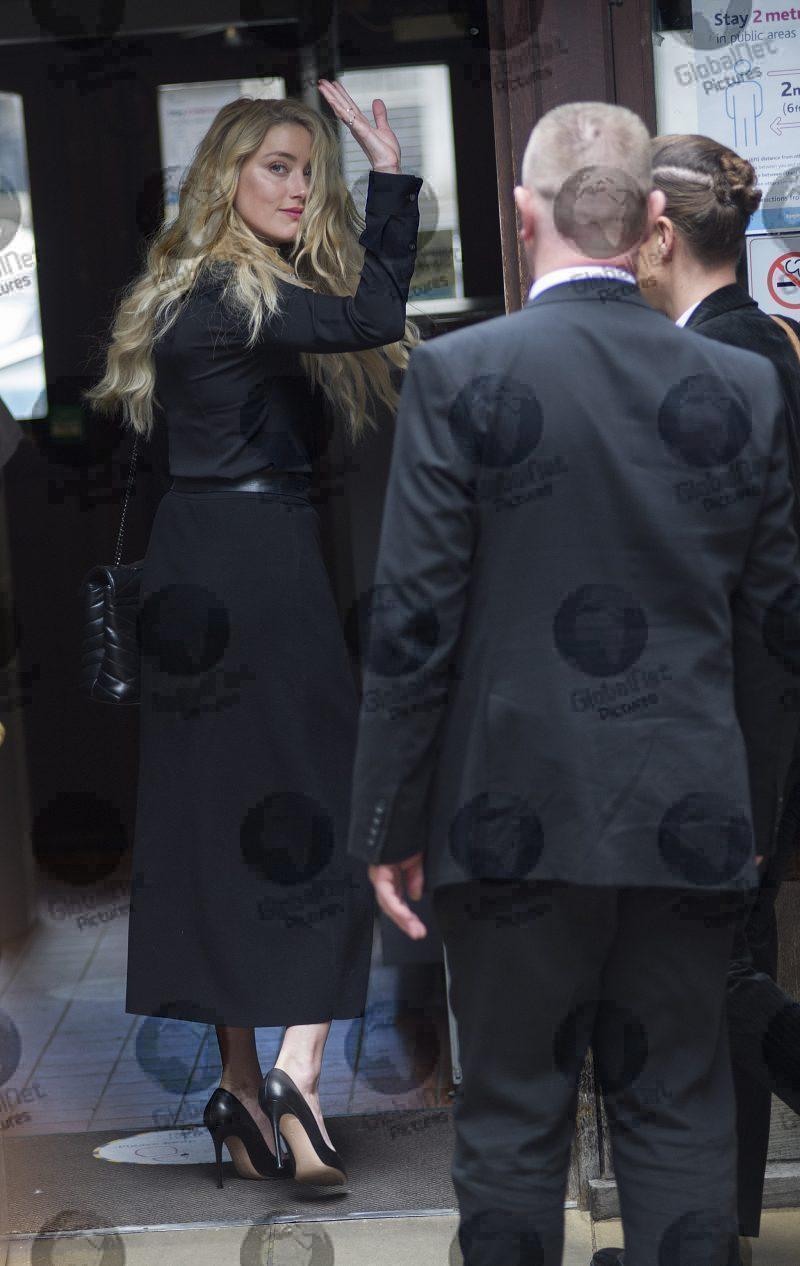 Ms Wass said the Hollywood actor had "irrational mood swings and abnormal behavioural patterns" due to his substance abuse and told the court he had a nickname for his behavioural changes, calling it – "The Monster".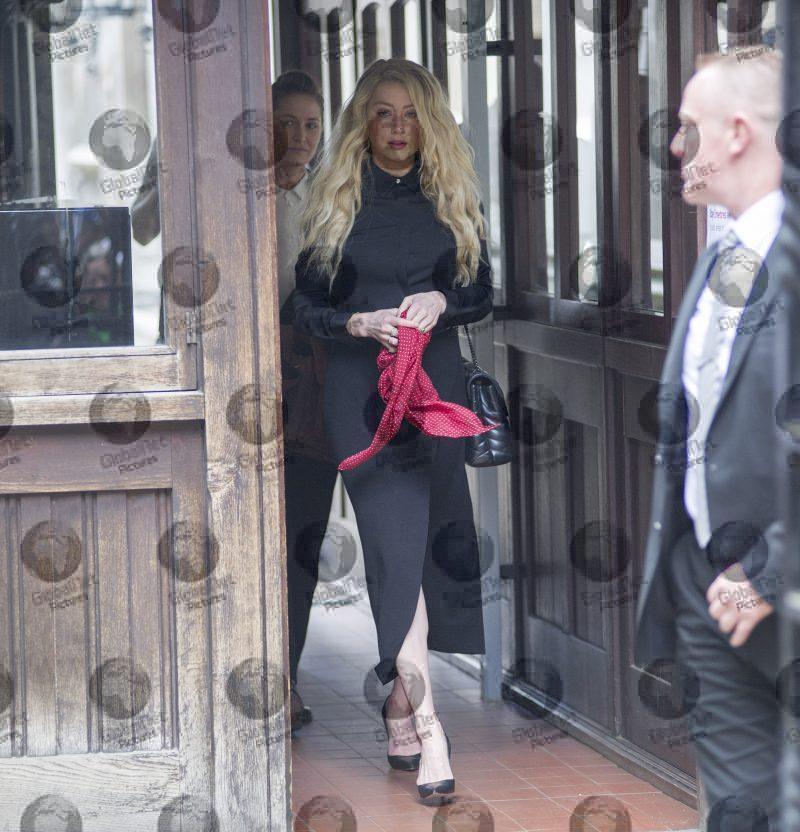 Depp is suing The Sun publisher NGN and executive editor Dan Wootton over an article published on the Sun's website on 27 April 2018 with the headline: "Gone Potty: How can JK Rowling be 'genuinely happy' casting wife beater Johnny Depp in the new Fantastic Beasts film?"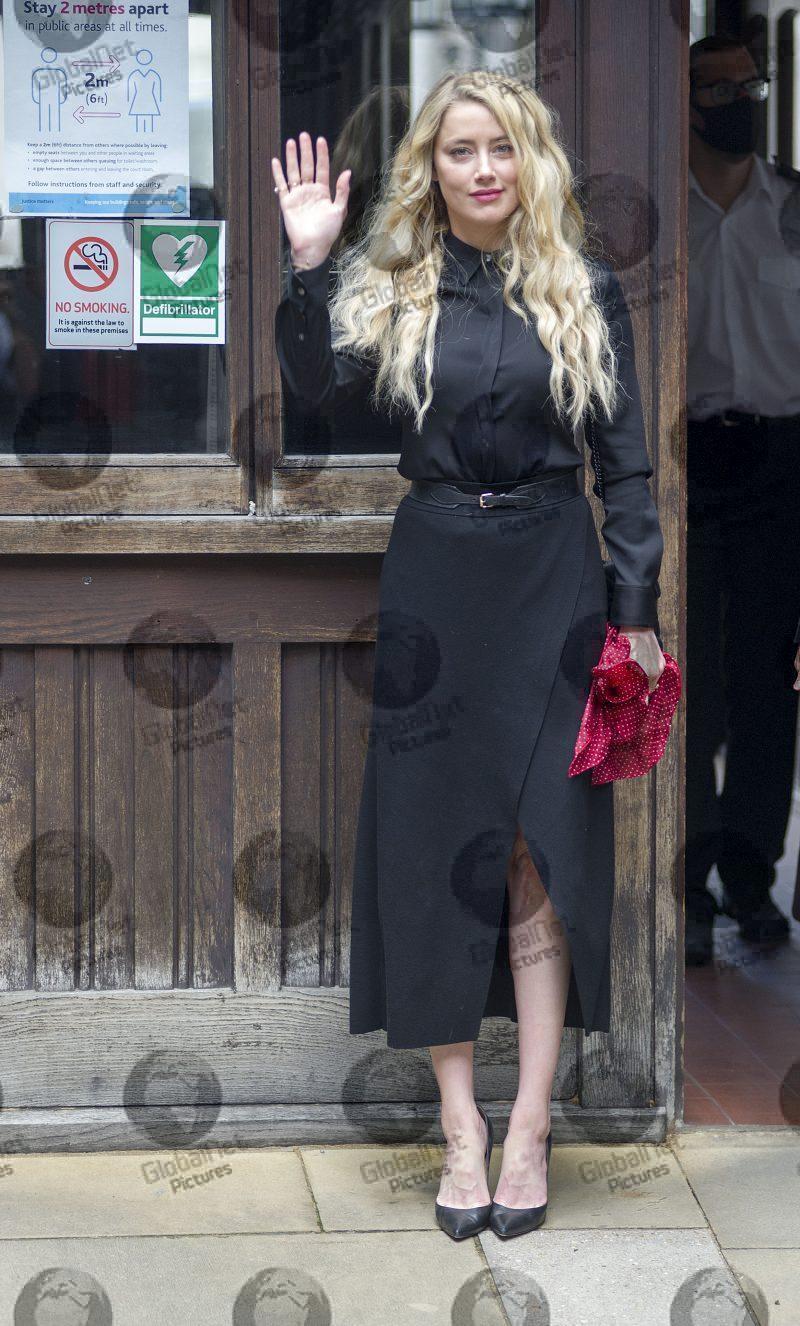 David Sherbourne said The Sun "tried, convicted and sentenced" his client, claiming the article depicted Depp as "guilty, on overwhelming evidence, of serious domestic violence" against Amber Heard during their marriage. The barrister said the article was presented in a "deliberately and wholly one-sided manner", although Mr Depp had never faced any criminal charge of violence against the actress.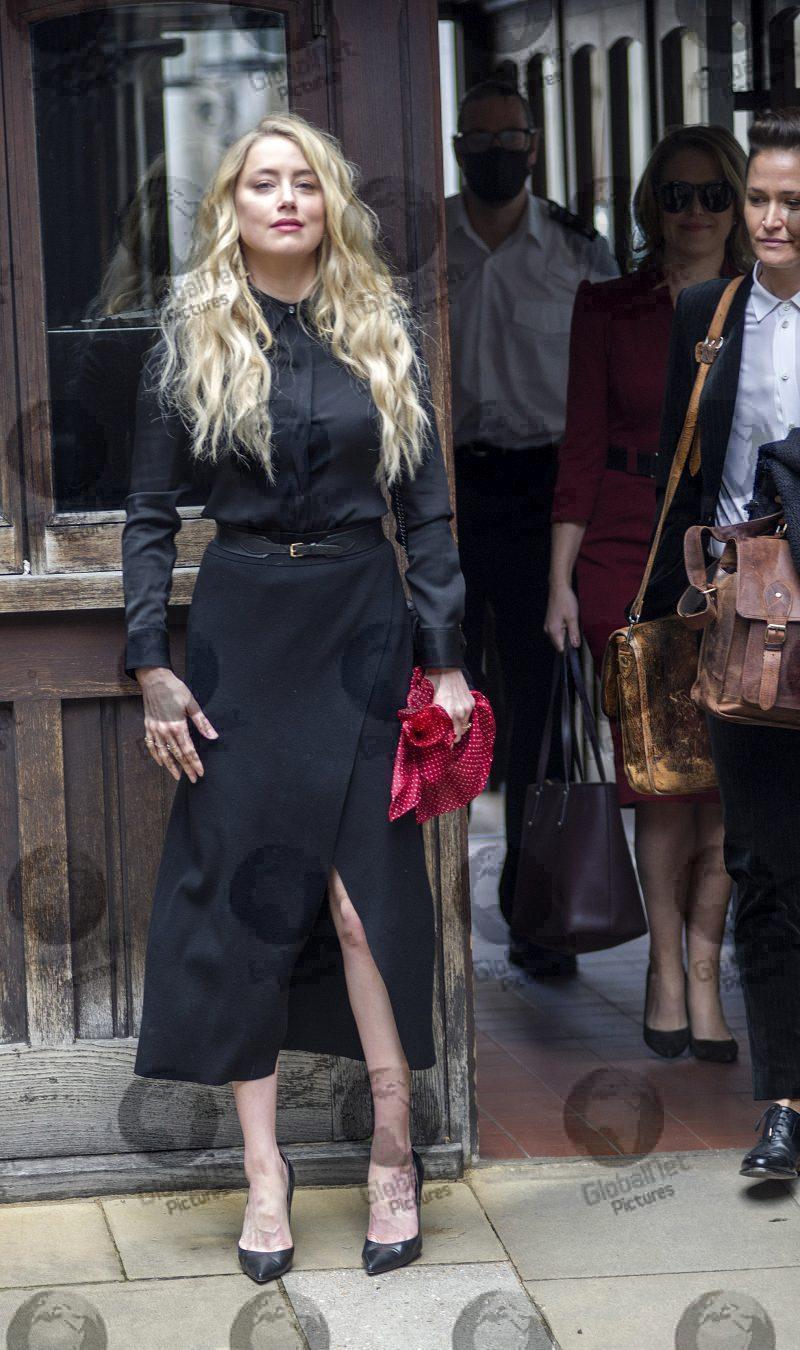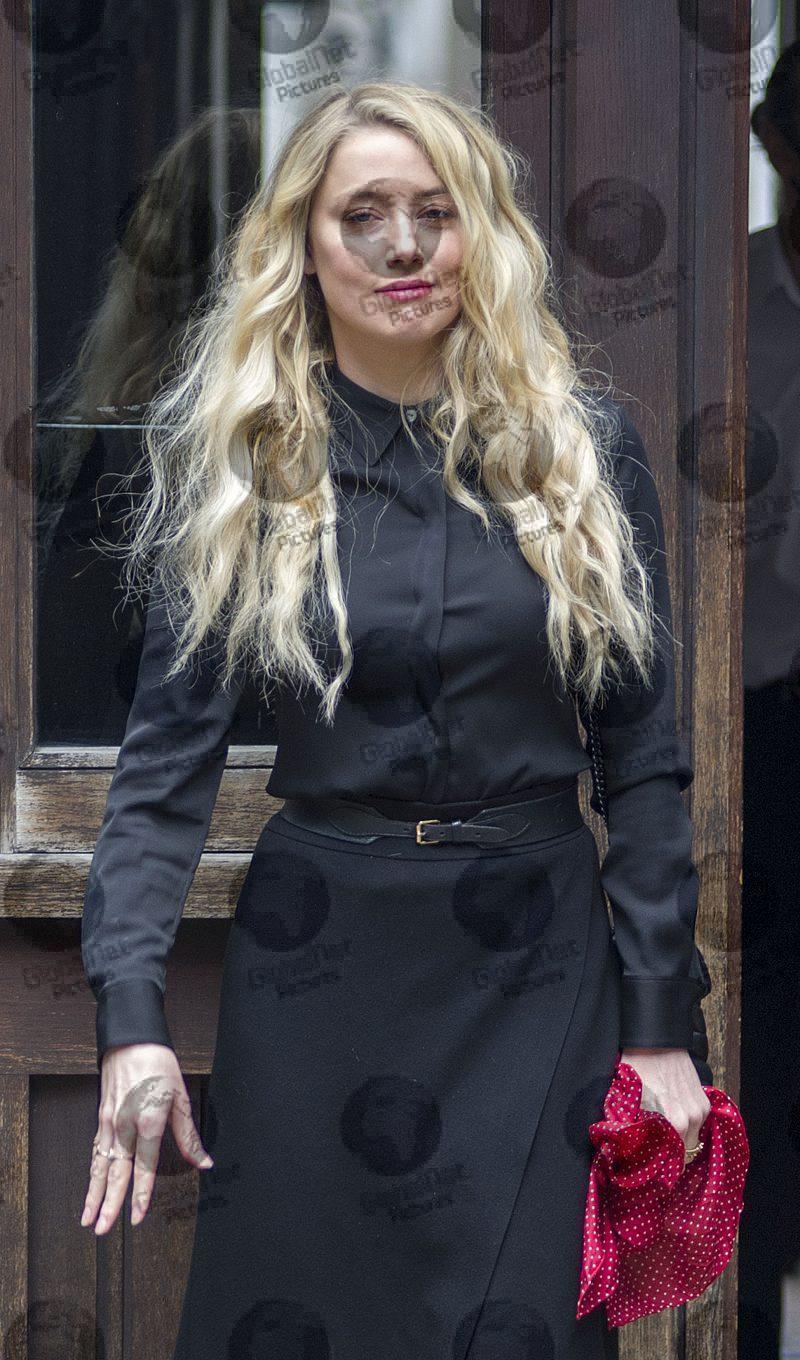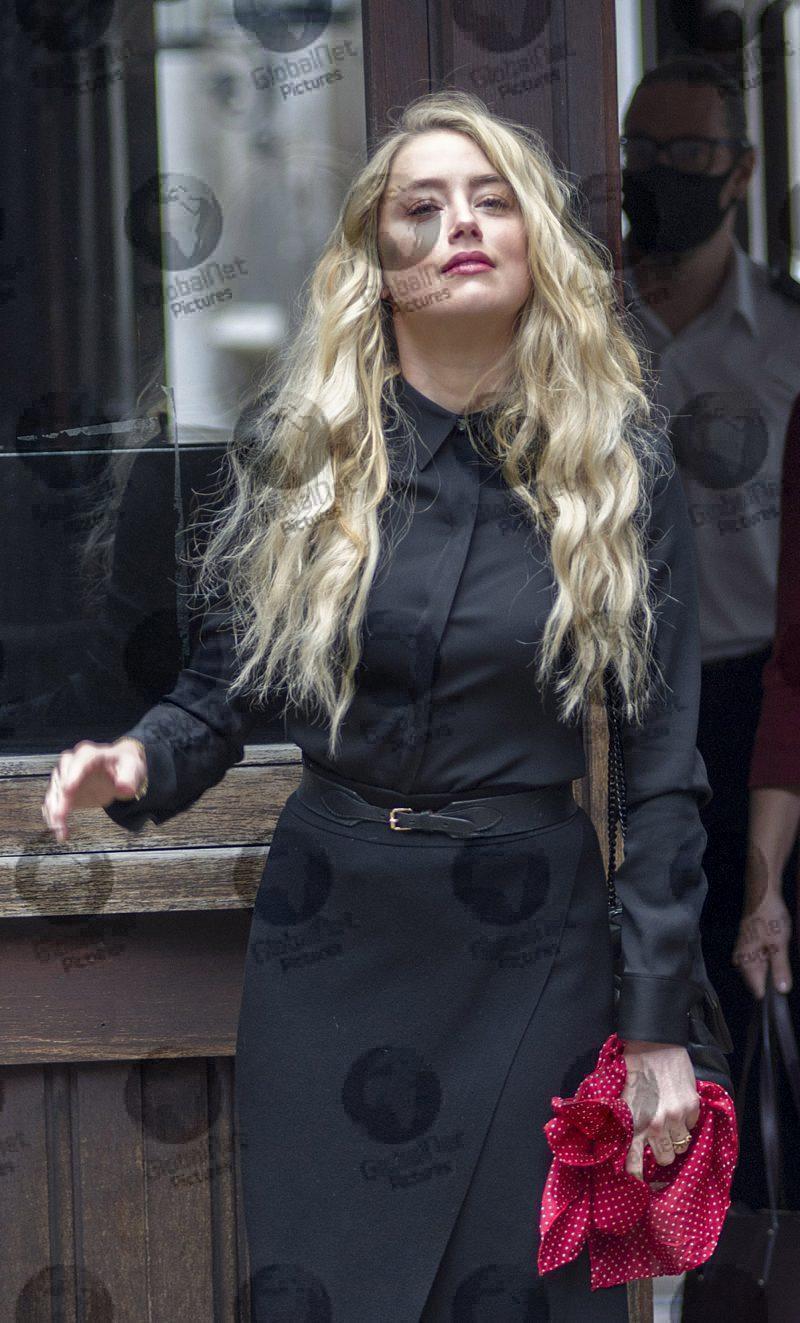 Amber Heard yesterday
A crowd of Johnny Depp fans entered the main hall of the Royal Courts of Justice yesterday on the final day of what has been the most high-profile British libel case ever, screaming support for the 57-year-old Hollywood star as he entered the building after waving and posing at the entrance for media photographs, clutching presents from well wishers, including a teddy bear that was handed to him by one fan.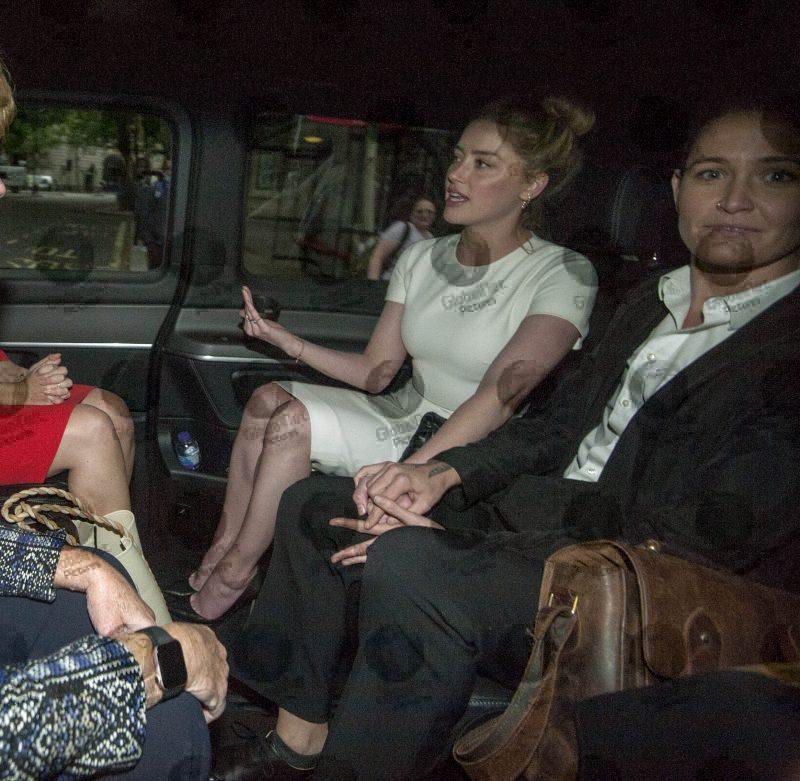 American actress Amber Heard leaving the High Court on Monday holding hands with her partner Bianca Butti in the back of a blacked out people carrier 
Depp chose a new bandana to wear around his face for his final High Court appearance before taking it off to smile, point and pose and then walk in. It was from the New Kings Road Vintage Guitar Emporium, keeping it rock and roll to the end.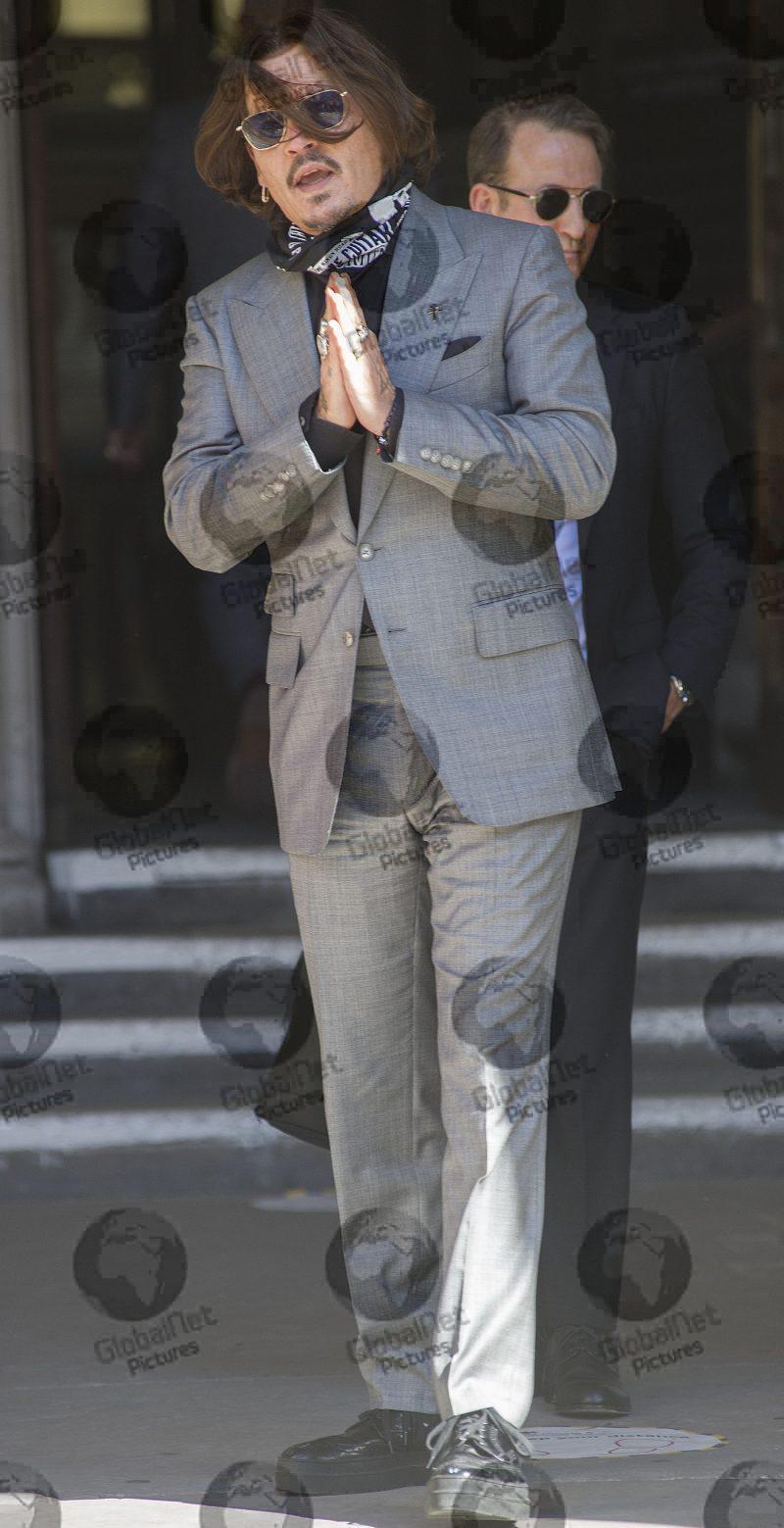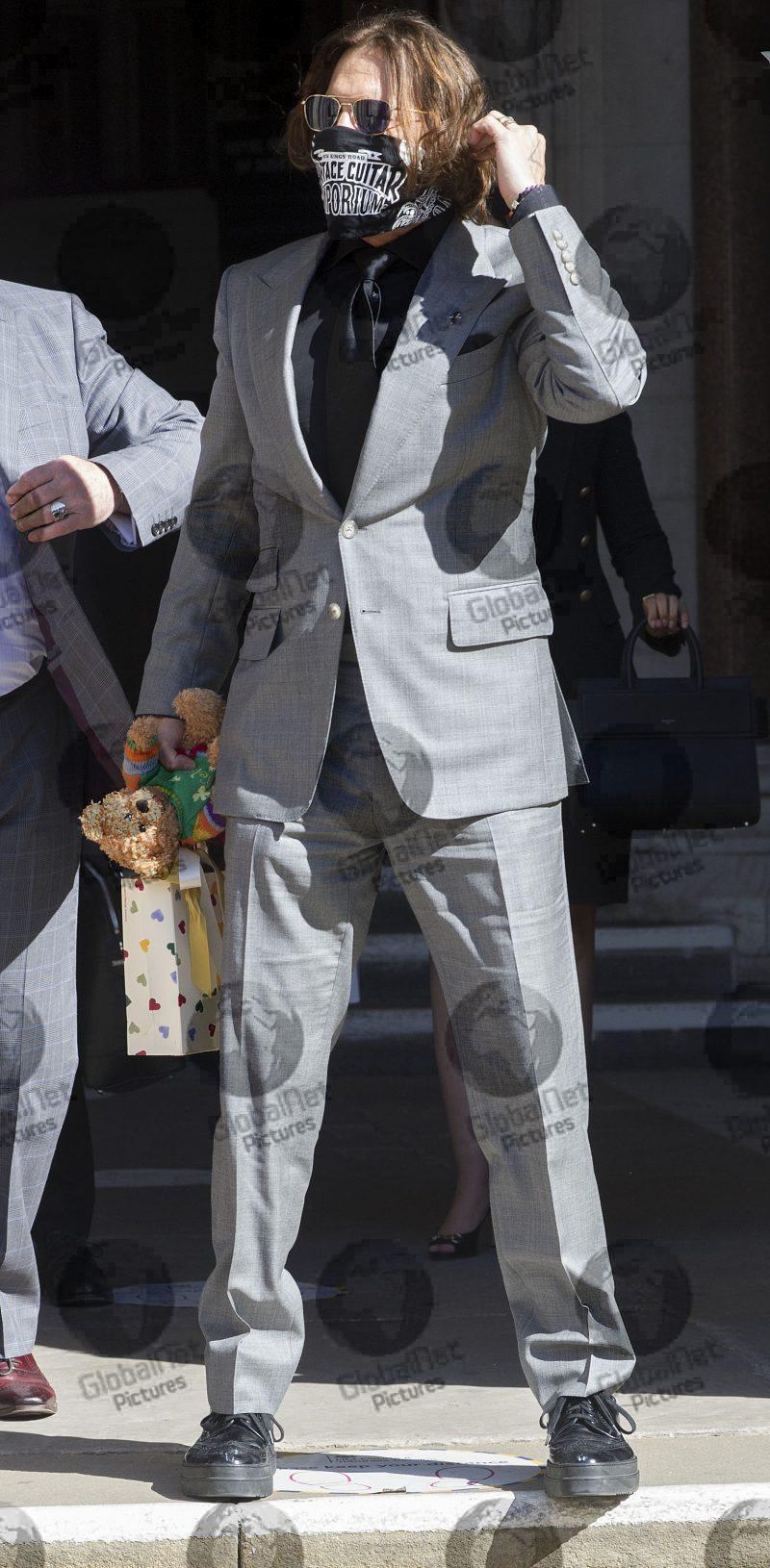 He also puffed once more on his trademark hand-rolled cigarette as he left court and acknowledged his fans with a raised fist.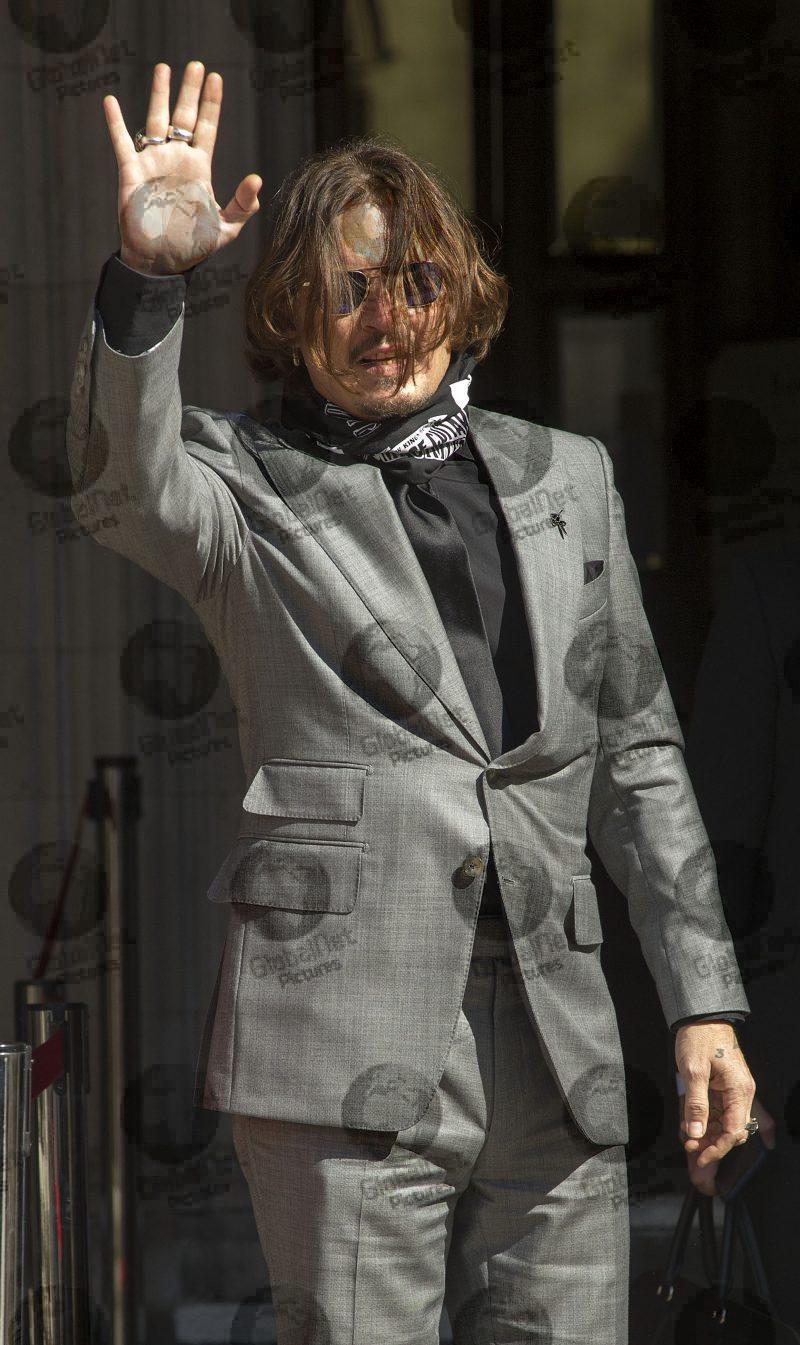 His distinctive roll-ups resemble mini-cigars, as he uses Rizla Liquorice-flavoured rolling-paper which has a dark-brown colour, described as "unparalleled, almost addictive" – maybe a fair reflection of the dark-moody persona he puts out there.
Words and pictures: Mark St.George
Media and followers of the case can obtain daily arrival and leaving photos of Johnny Depp and Amber Heard and the lawyers and main characters in the case and the evidence pictures and videos that were released below.
Just create an account, login and you will see the material available to download below this story, or use the search facility when logged in to find more material.
Follow us on Facebook, Instagram & Twitter #globalnetpictures #GlobalNetPictures #JohnnyDepp #AmberHeard #libel #HighCourt #Amberturd #TheHighCourt #TheSun #TheMonster #domesticviolence