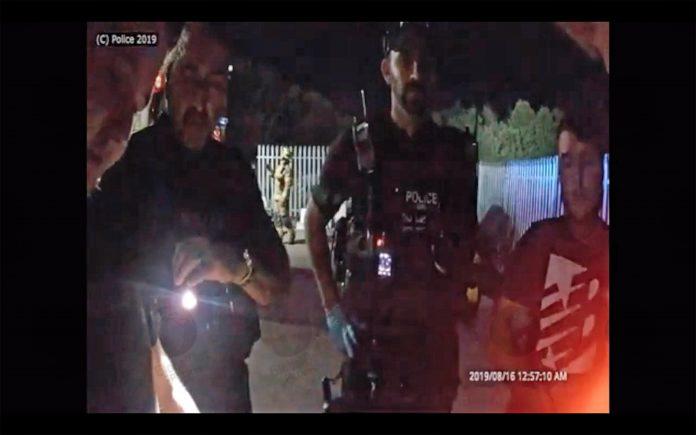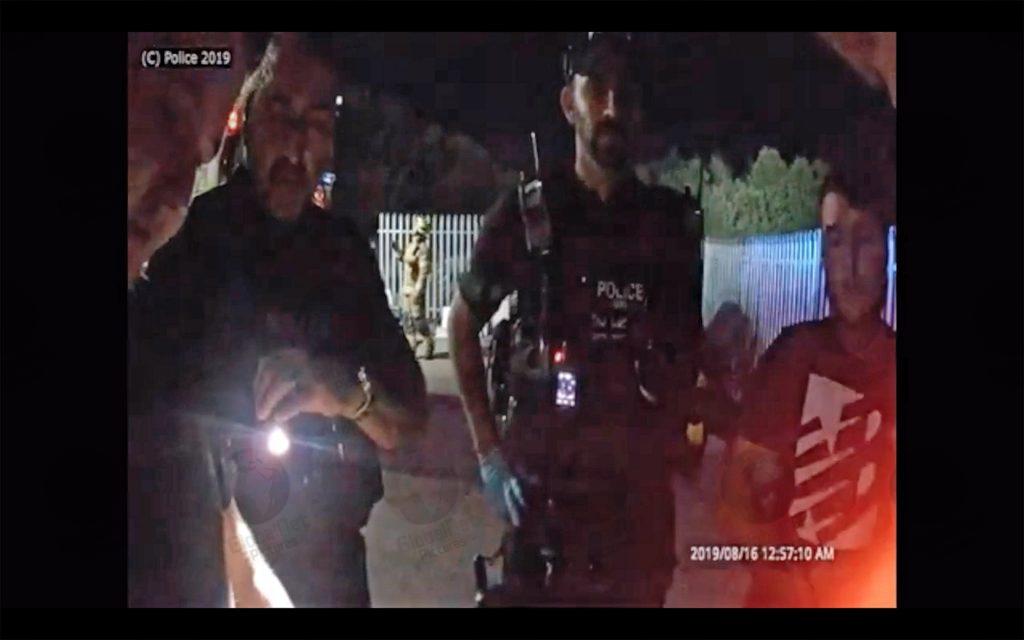 Jurors in the Pc Andrew Harper murder trial were shown police body worn video footage today of the arrest of defendants Albert Bowers, 18, (left) and Henry Long, 19, (right) who are currently on trial at the Old Bailey with Jessie Cole, 18, accused of murdering the police officer, who was dragged to his death as he tried to stop three teenagers from stealing a quad bike.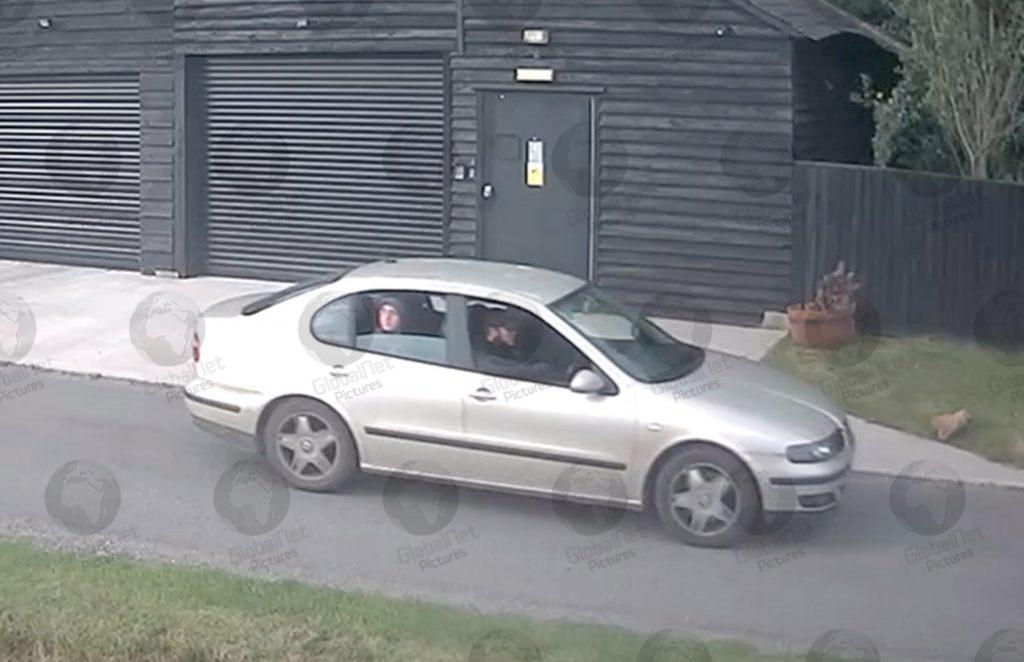 The jury was also shown CCTV footage showing the movements of the Seat Toledo (above) that Henry Long was said to be driving before and after the officer's death.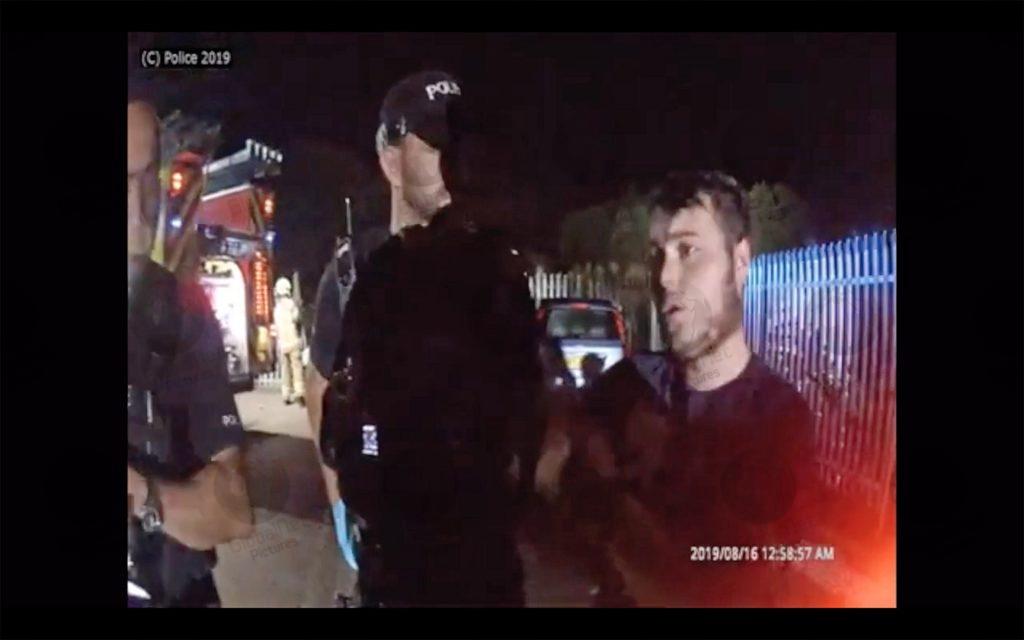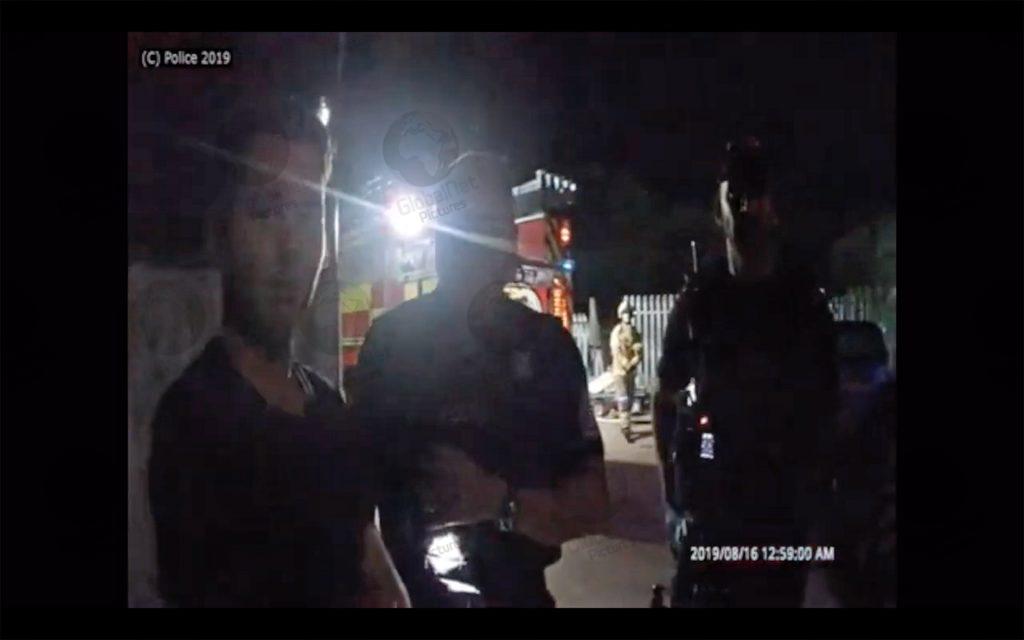 The court has been told the officer's uniform was "ripped and stripped from his body" as he was "swung from side to side like a pendulum" when his ankles got caught in a tow rope strap trailing behind the Seat Toledo in Bradfield Southend near Reading, Berkshire on August 15 2019.
Bodycam footage of Bowers and Long being arrested
CCTV of the Seat Toledo being driven by Henry Long
Prosecutor Jonathan Laidlaw QC, said PC Harper, 28, from Wallingford, Oxfordshire, was left with the "most appalling of injuries… and he died there on the road" after he became entangled in the tow rope.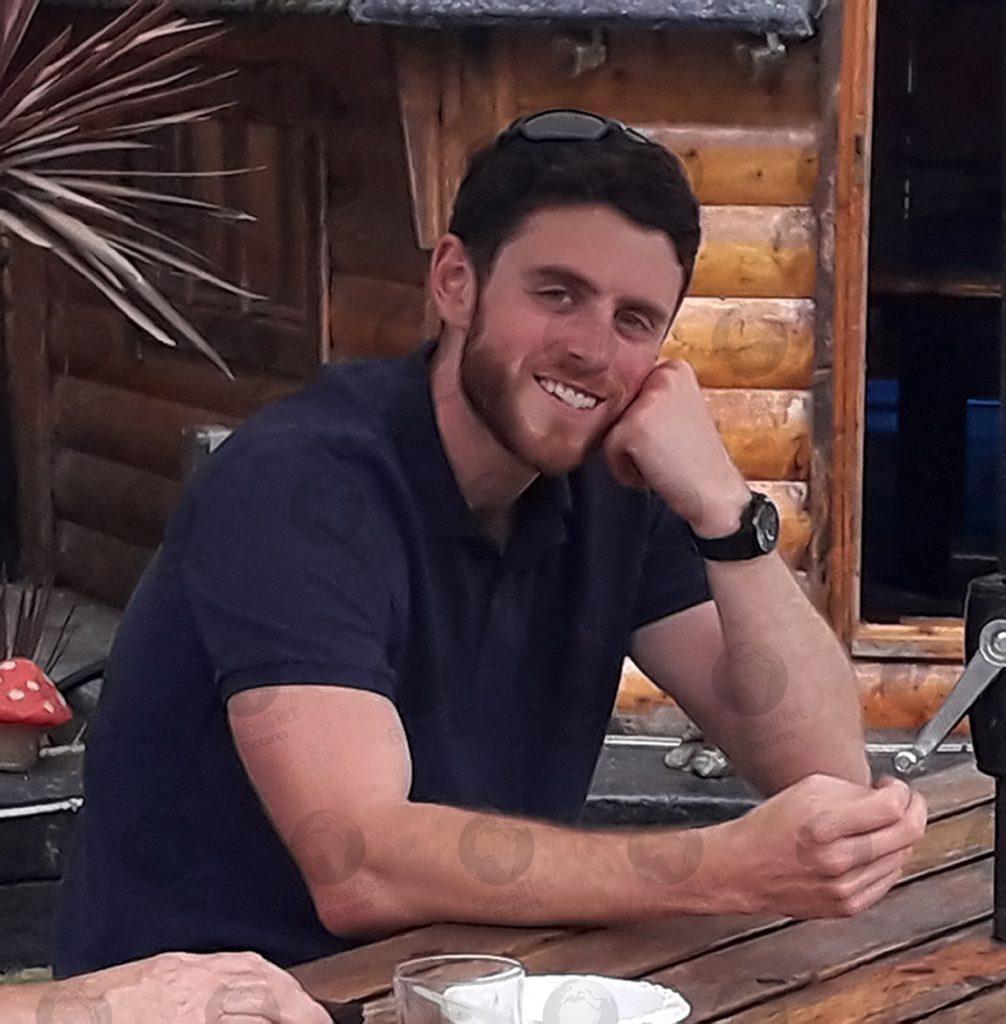 He has told the jury: "It was a senseless killing of a young police officer in the line of duty; a young man who was doing no more than his job."
Dashcam footage where Pc Harper confronts the quad bike thieves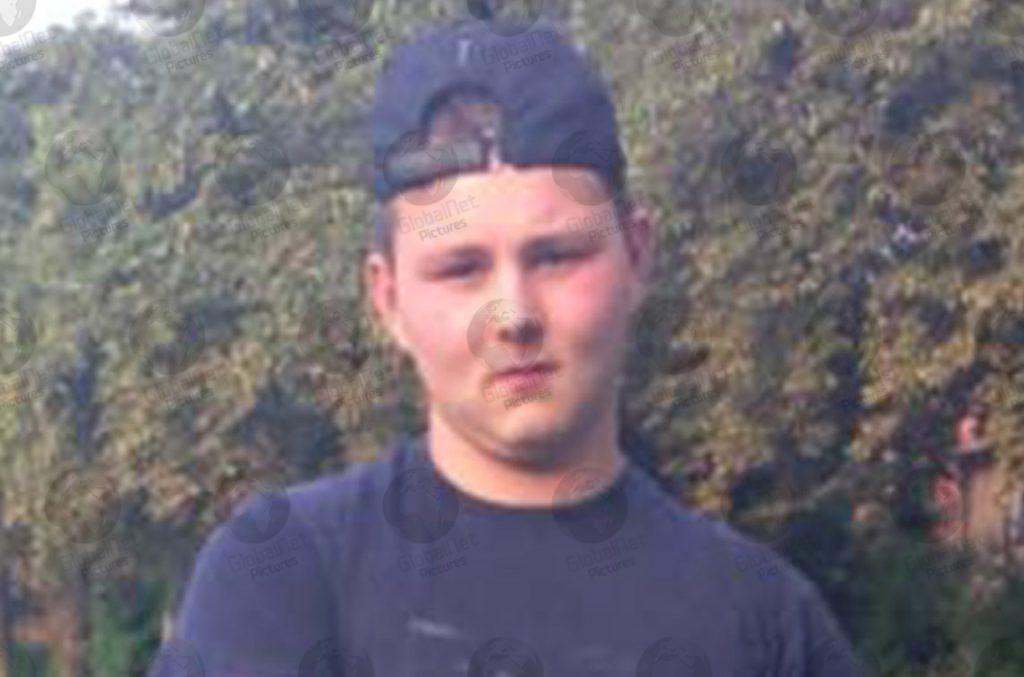 Albert Bowers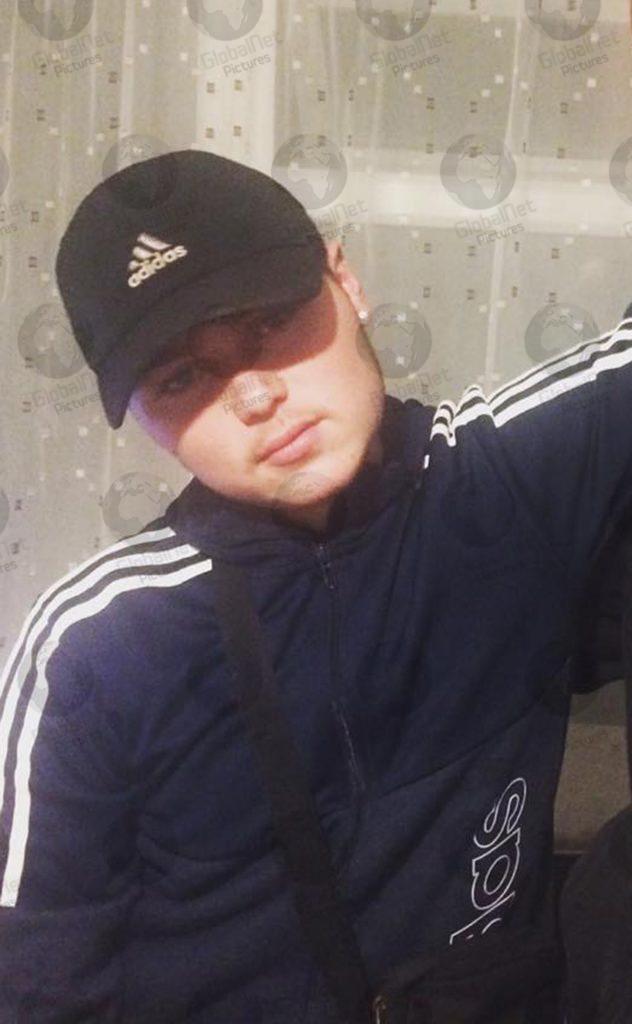 Henry Long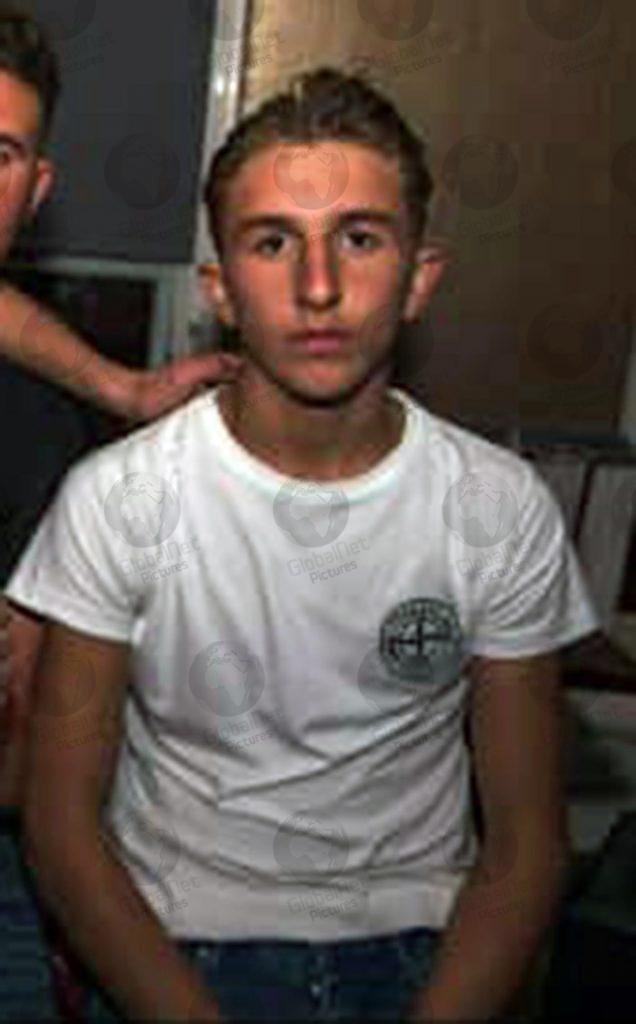 Jessie Cole
Bowers, Long, and Jessie Cole, 18, all deny murder. The three defendants have already all pleaded guilty to conspiracy to steal a quad bike. The trial continues.
Follow us on Facebook, Instagram and Twitter #globalnetpictures #GlobalNet_Pics #PcAndrewHarper #HenryLong #JessieCole #AlbertBowers #murder #quadbike #BradfieldSouthend #SeatToledo #OldBailey #trial #jurors