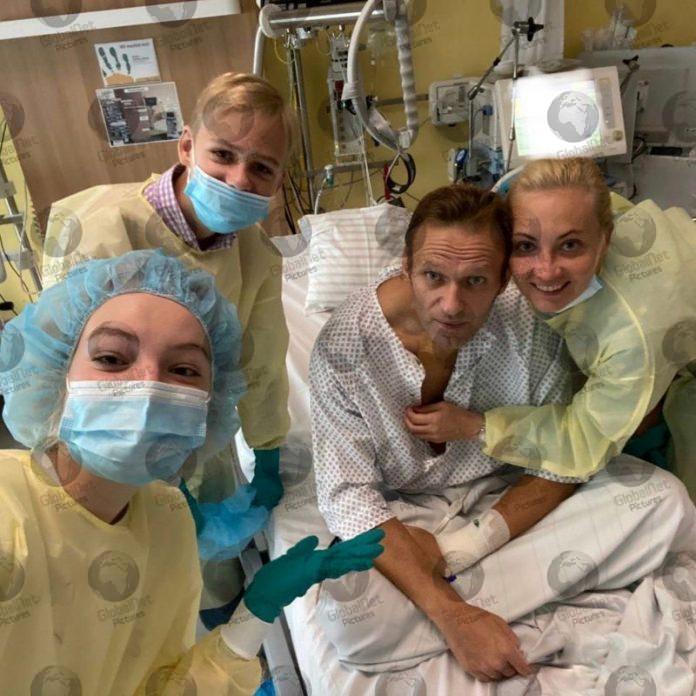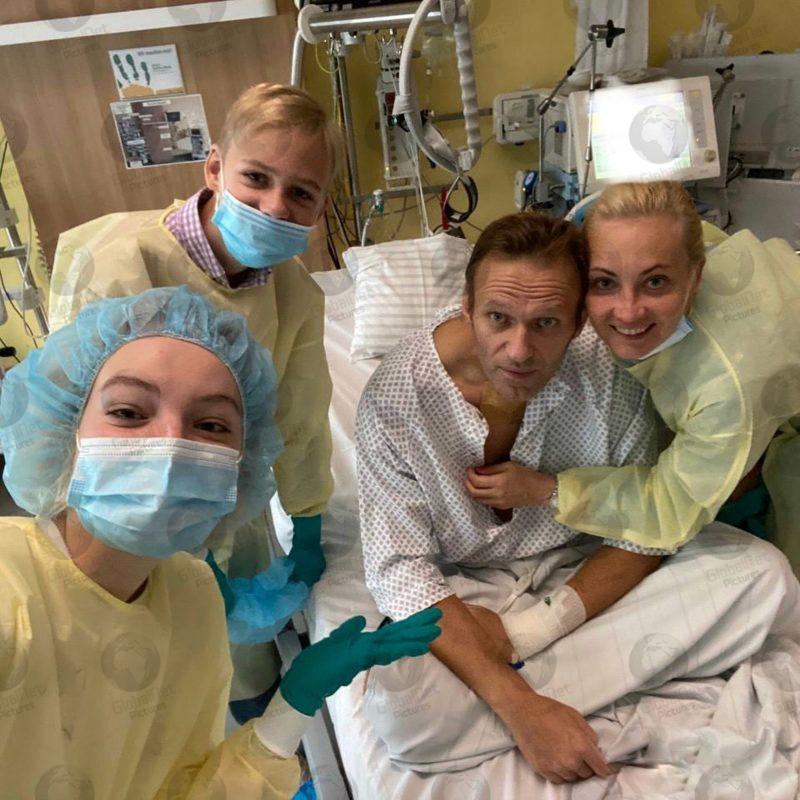 Alexei Navalny, Vladimir Putin's arch political rival and critic, who was poisoned with a Novichok nerve agent, posted his first picture from his hospital bed today since his poisoning.
He is seen surrounded by family and posted the photo on Twitter and his Instagram page.
Navalny announced that he was breathing freely and without ventilation and plans to return to Russia, according to his spokeswoman.
He was originally in hospital in a 'grave' condition after his cup of tea was allegedly poisoned at the Vienna Cafe at Tomsk airport on August 20 last year.
Navalny was rushed unconscious to hospital where he was in a coma and attached to a ventilator after falling ill on a flight from Tomsk to Moscow, forcing the plane to make an emergency landing in the Siberian city of Omsk.
Video showed Navalny being transported to intensive care where his condition was described by press secretary Kira Yarmysh as 'grave'. Kira Yarmysh says Alexei Navalny was poisoned at the airport when it was added to a cup of tea he was pictured drinking at an airport cafe in a photo posted on Instagram and then widely circulated on social media.
Footage also emerged from on board the plane in which he was heard screaming in pain before losing consciousness. Tests have shown he was poisoned with a Novichok nerve agent.
He was transferred to the Charité hospital in the German capital, Berlin.
Navalny's team allege he was poisoned on the orders of President Vladimir Putin, although the Kremlin denies any involvement.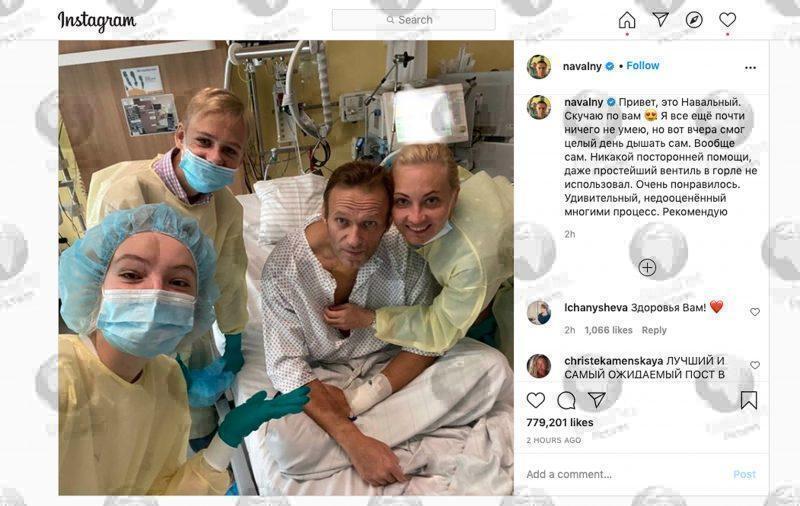 Navalny posted this message alongside the photo of him in hospital today: "Hi, this is Navalny. I have been missing you. I still can't do much, but yesterday I managed to breathe on my own for the entire day. "Just on my own, no extra help, not even a valve in my throat. I liked it very much. It's a remarkable process that is underestimated by many. Strongly recommended."
Follow us on Facebook, Instagram, Twitter and Linkedin #globalnetpictures #GlobalNet_Pics #AlexeiNavalny #VladimirPutin #novichov #poisoning #nerveagent #Tomskairportcafe