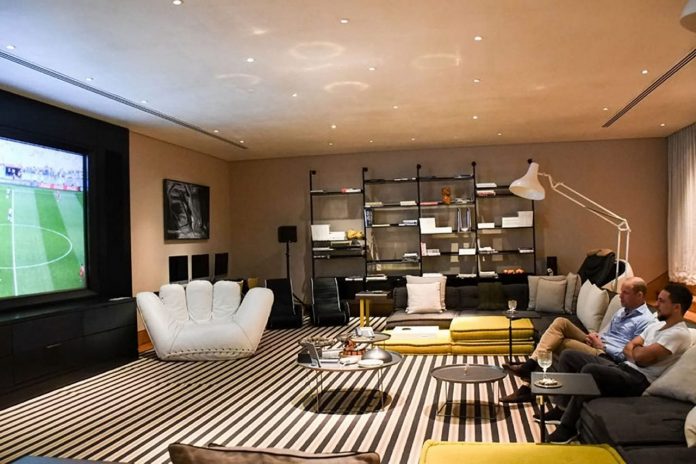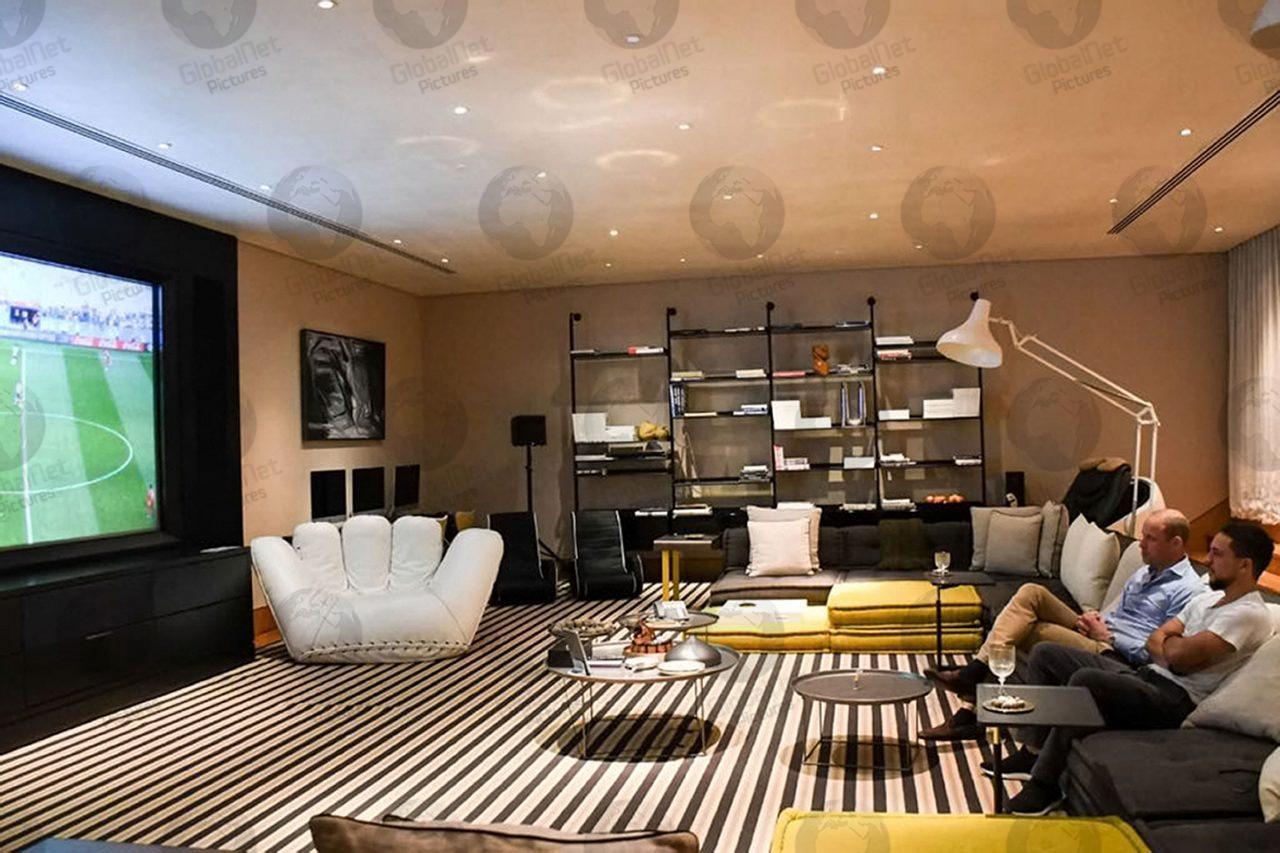 Wills watches England thump Panama 6-1 on massive TV in luxury Royal digs in Amman
Prince William sits down to watch a re-run of England thumping 6-1 victory over Panama last night unaware of the score in a luxurious Royal man cave.
He sat down in front of a massive TV with the Crown Prince of Jordan in Amman. Crown Prince Hussein bin Abdullah asked his staff to record the match for his British guest Prince William because he couldn't watch the England match live and had avoided finding out the score all afternoon by begging photographers not to tell him.
He then sat down with the Crown Prince of Jordan to watch a re-run after dinner at the Beit Al Urdun Palace. They sat down with some drinks to watch the match on an enormous television in the oppulent cinema room in Amman, which has a baseball mit chair, before the 36-year-old Duke of Cambridge, who is the president of England's Football Association, began a historic five-day tour of the West Bank today.
On the flight over Prince William pleaded with journalists travelling with him on the plane: "On pain of death, please don't tell me the score!"
The trip will see him become the first member of Britain's royal family to pay an official visit to both Israel and the Palestinian territories.
The Royal family posted these photos on their official website and wrote: "Prince William couldn't watch the @England match live and avoided finding out the score all afternoon.
He sat down with the Crown Prince of Jordan to watch a rerun after dinner at the Beit Al Urdun Palace." Congratulations @England!'