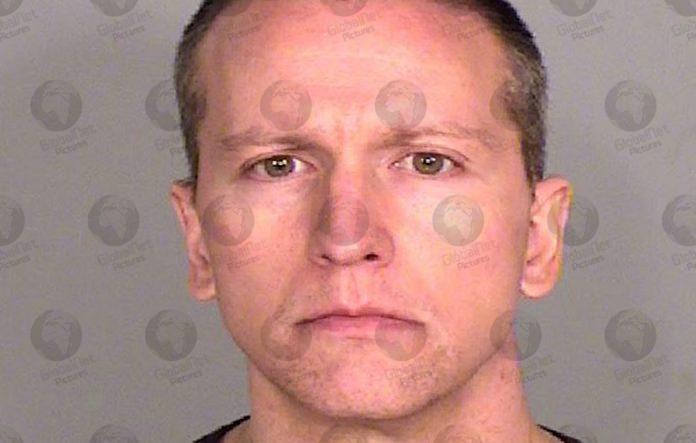 A seven page document outlines in damning detail the criminal charges filed against police officer Derek Chauvin, who is accused of third-degree murder and the manslaughter of George Floyd, 46, a black man who died on Monday in Minneapolis in custody.
Mr Floyd lost his life after white police officer Derek Chauvin was seen kneeling on his neck following his arrest for suspected fraud.
The state charging documents filed in The District Court 4th Judicial District in the County of Hennepin in the State on Minnesota reveal that officer Chauvin kept his knee pressed into Mr Floyd's neck for a total of 8 minutes and 46 seconds and for a full 2 minutes and 53 seconds after he became 'non-responsive,' and adds: "Police are trained that this type of restraint with a subject in a prone position is inherently dangerous."  Officer Chauvin 'placed his left knee in the area of Mr Floyd's head and neck' despite Mr Floyd saying multiple times 'I can't breathe' and repeatedly saying "Mama' and 'please,' the document reveals.
It also states the officers told Mr Floyd: 'You are talking fine' as Mr Floyd 'continued to move back and forth.' The Hennepin County Medical Examiner conducted an autopsy on May 26. The full report is pending but revealed some preliminary findings which stated that 'the autopsy revealed no physical findings that support a diagnosis of traumatic asphyxia or strangulation,' adding: "Mr Floyd had underlying health conditions including coronary artery disease and hypertensive heart disease. The combined effects of Mr Floyd being restrained by police, his underlying health conditions and any potential intoxicants in his system likely contributed to his death."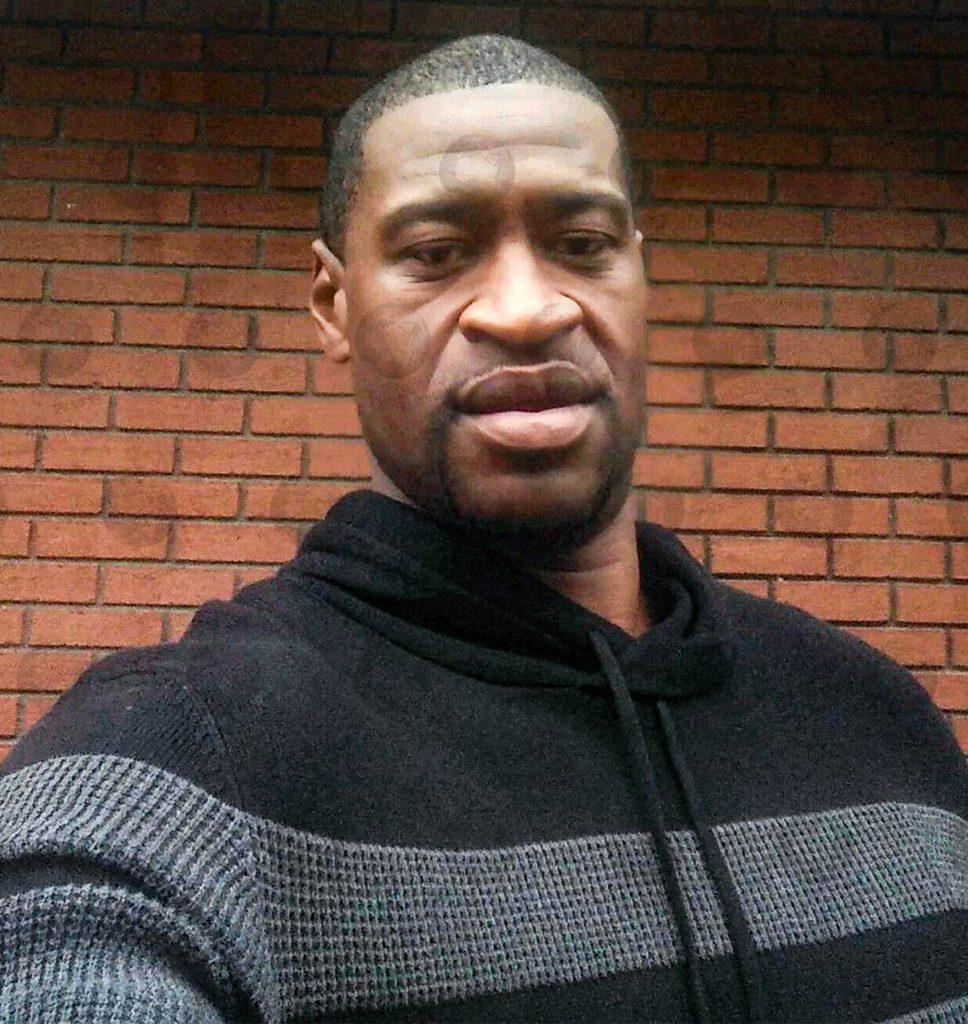 Chauvin is charged with murder in the third-degree – 'Perpetrating Eminently Dangerous Act and Evincing Depraved Mind – which is a felony with a maximum sentence of 25 years.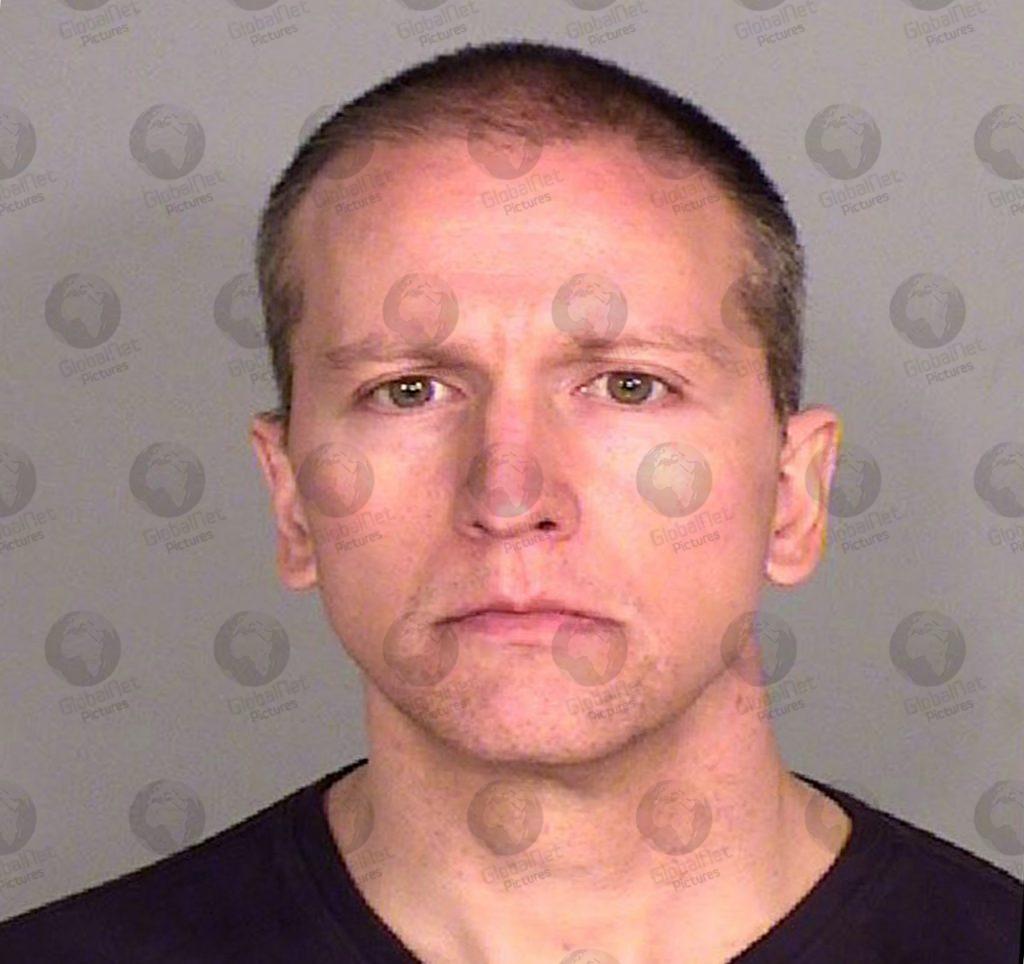 He is also charged with manslaughter in the second degree – 'Culpable Negligence Creating Unreasonable Risk' – also felony charge with a maximum sentence of 10 years. The murder charge description reads: "That on or about May 25, 202, in Hennepin County, Minnesota, Derek Michael Chauvin caused the death of George Floyd by perpetrating an act eminently dangerous to others and evincing a depraved mind, without regard for human life." The manslaughter charge reads: "Derek Micheal Chauvin caused the death of George Floyd by his culpable negligence, creating an unreasonable risk and taking a chance of causing death or great bodily harm to George Floyd."
Several videos showing the arrest have been posted online with one showing Mr Floyd gasping for breath and saying he couldn't breath as police officer Derek Chauvin kneels on his neck. Officer Chauvin is seen and heard in that video ignoring onlookers pleas for him to stop pressing his knee into the man's neck because Mr Floyd cannot breathe.
Four police officers have been fired as a result of George Floyd's death in police custody.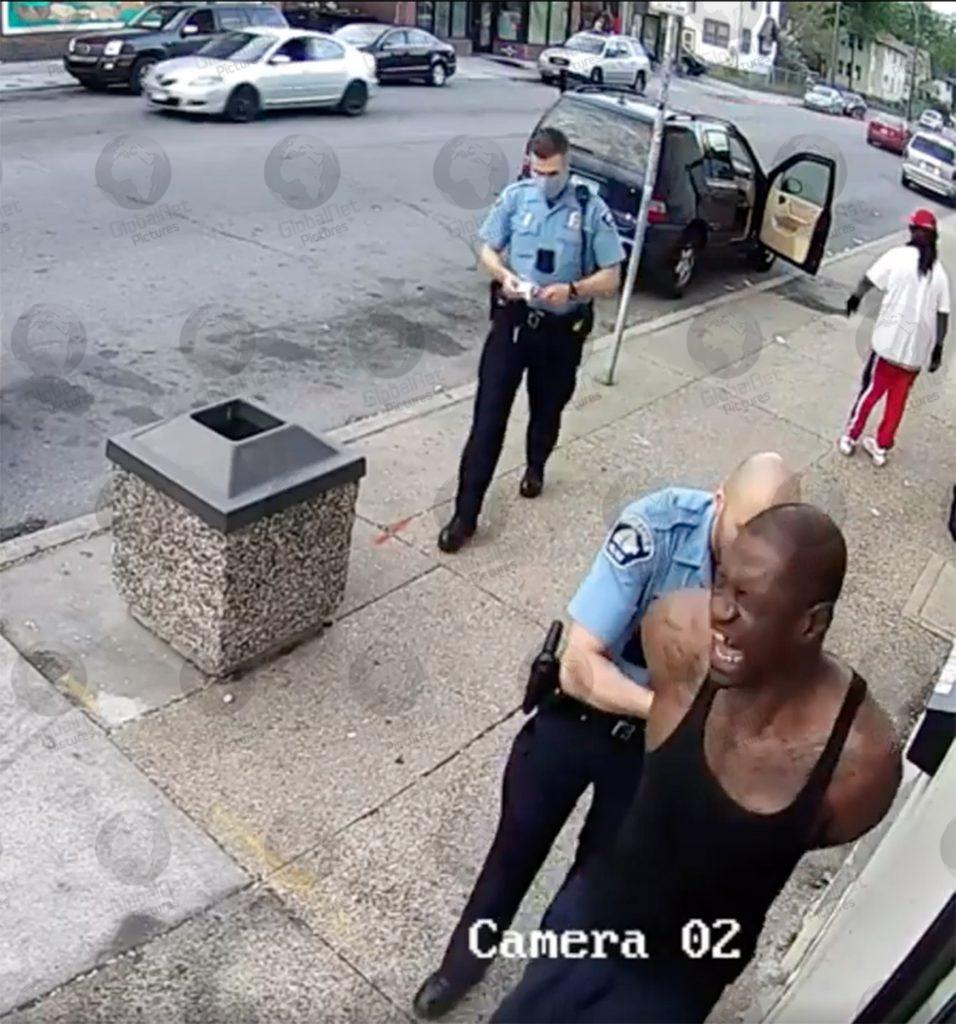 Mr Floyd's death has ignited widespread protests across the United States. Nearly 1400 people have been arrested in 17 cities across America and hundreds of people have been demonstrating outside the White House. Protesters and police clashed in Minneapolis with tear gas and rubber bullets used by riot police. Protesters threw rocks and sprayed graffiti. There was also looting and vandalism, with cars burned and buildings destroyed by fire. Curfews have been ordered in cities to try to stem the unrest sparked by Mr Floyd's death.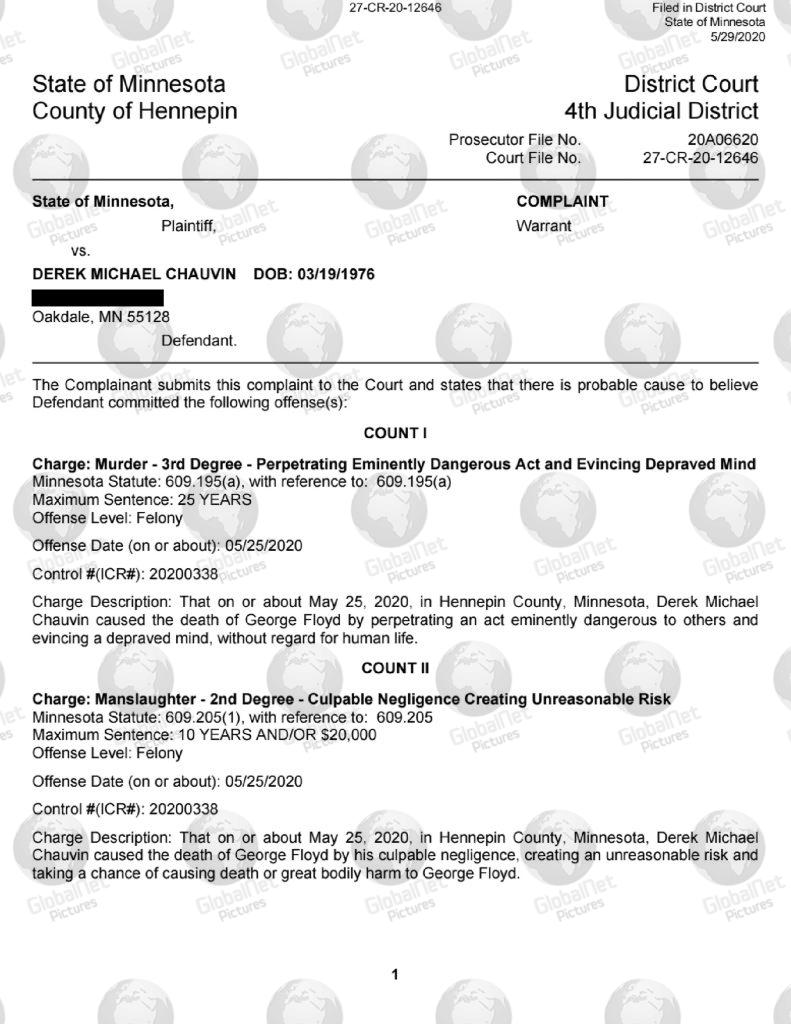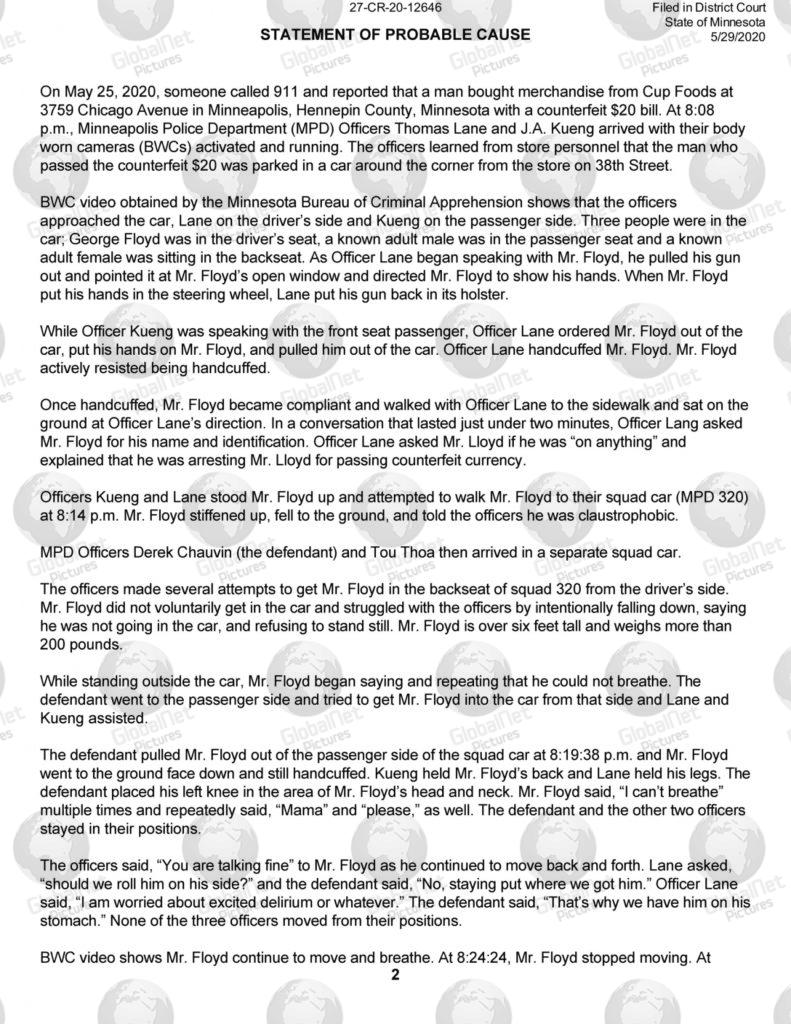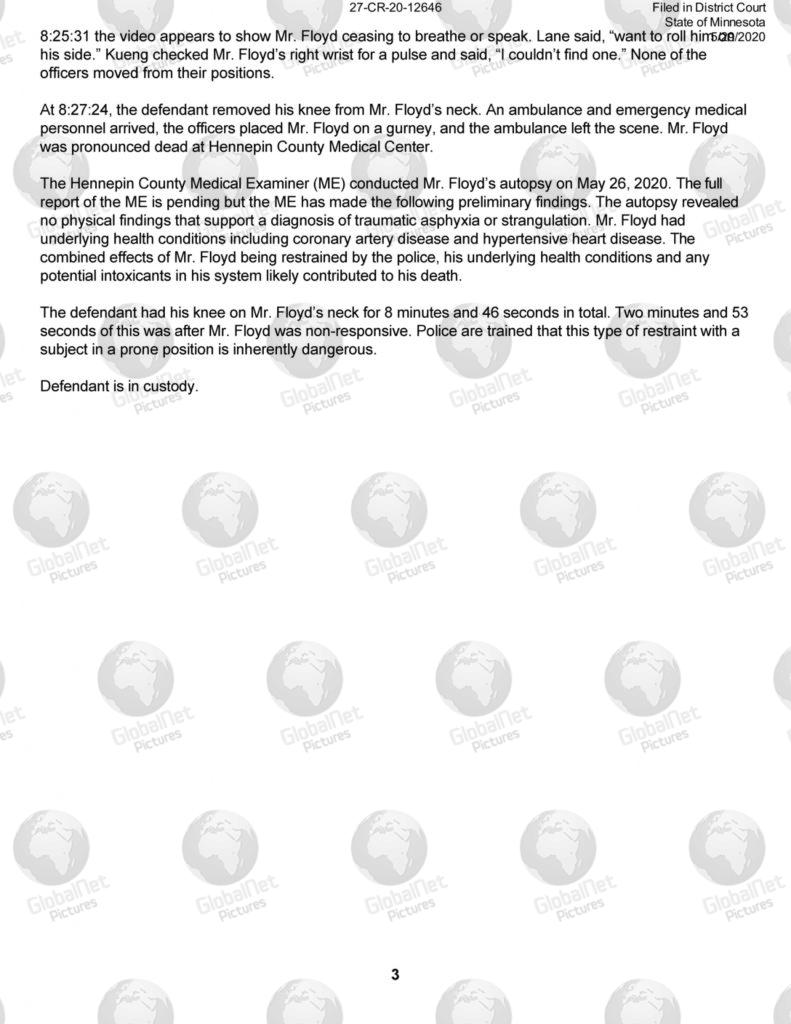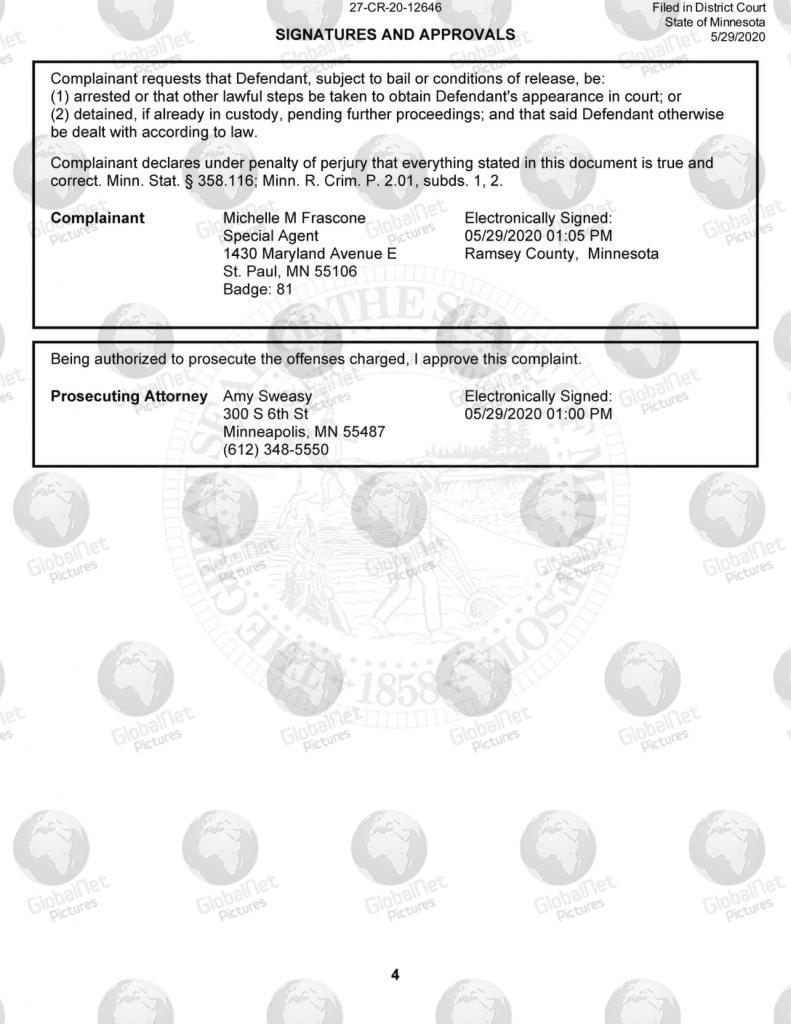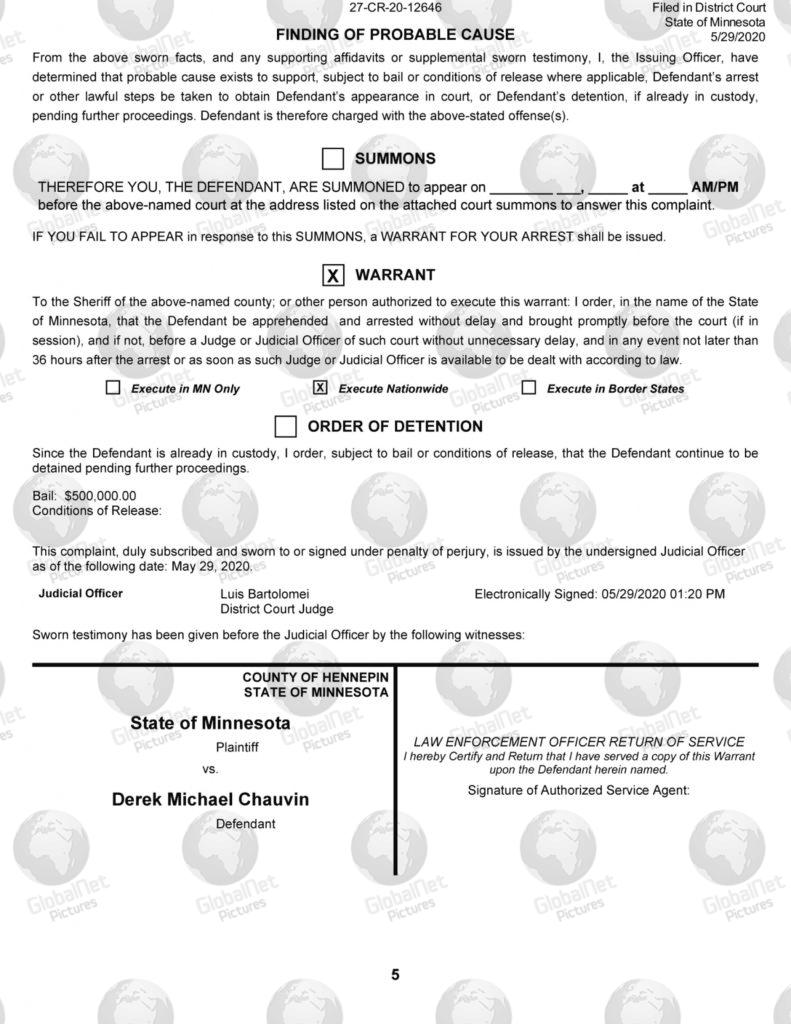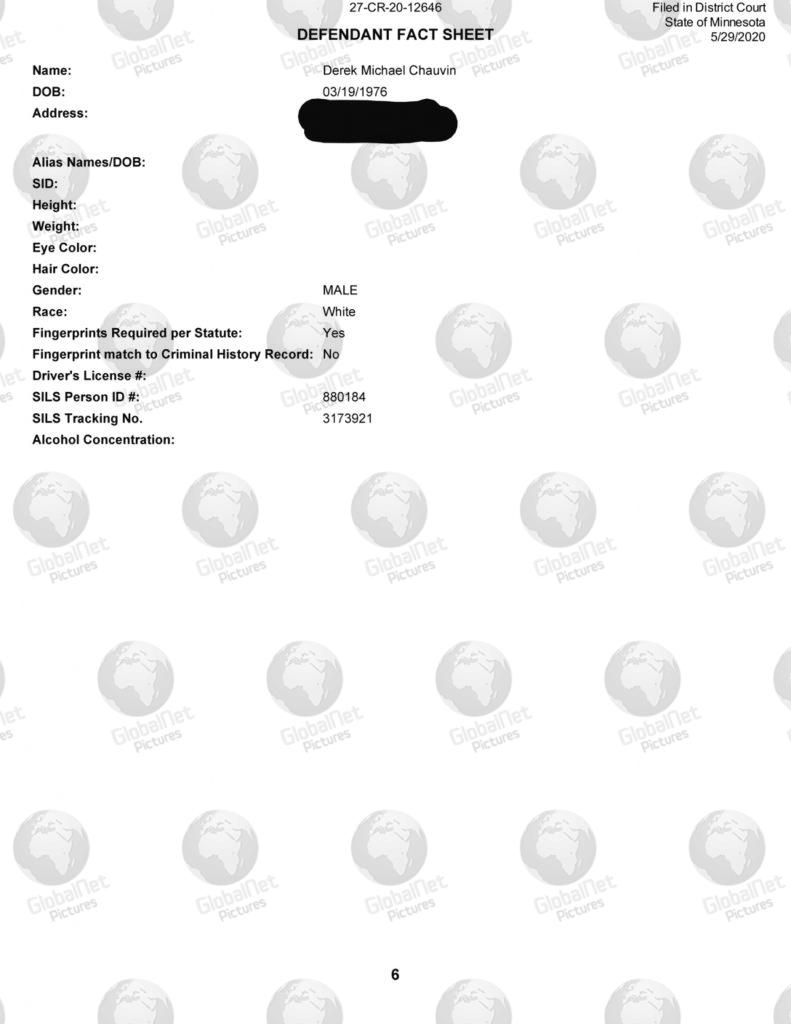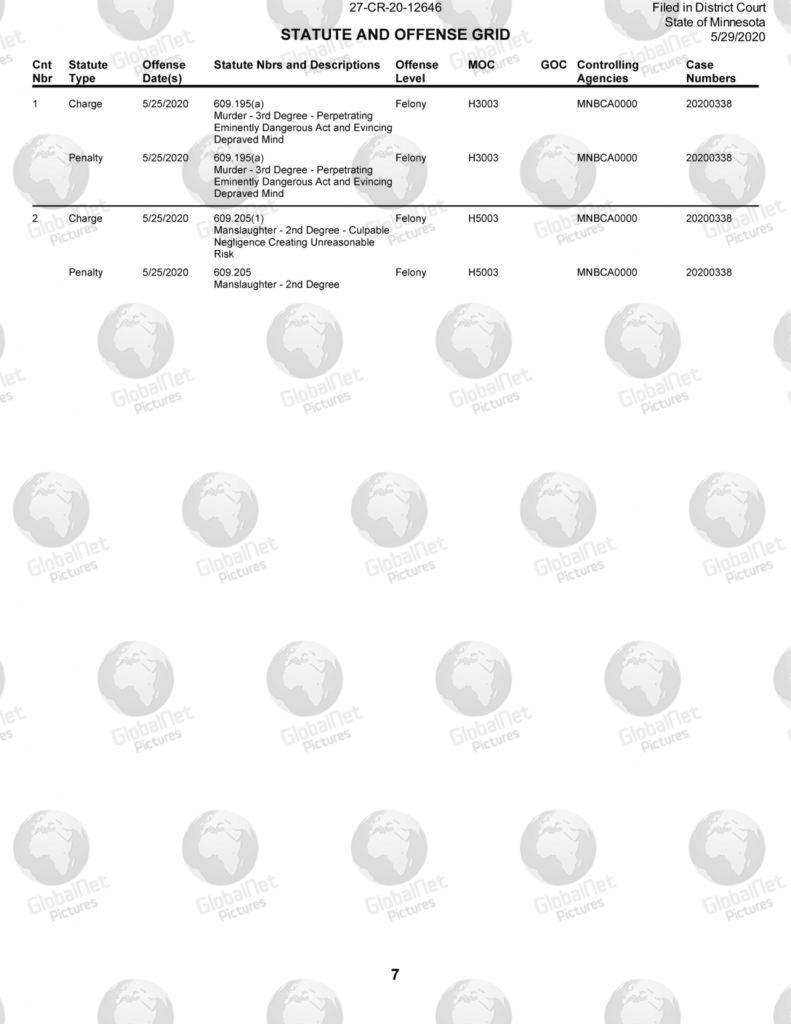 The seven page rap sheet
Follow us on Facebook, Instagram and Twitter #globalnetpictures #GlobalNet_Pics #GeorgeFloyd #Icantbreathe #DerekChauvin #rapsheet #thirddegreemurder #Minnesota #protests