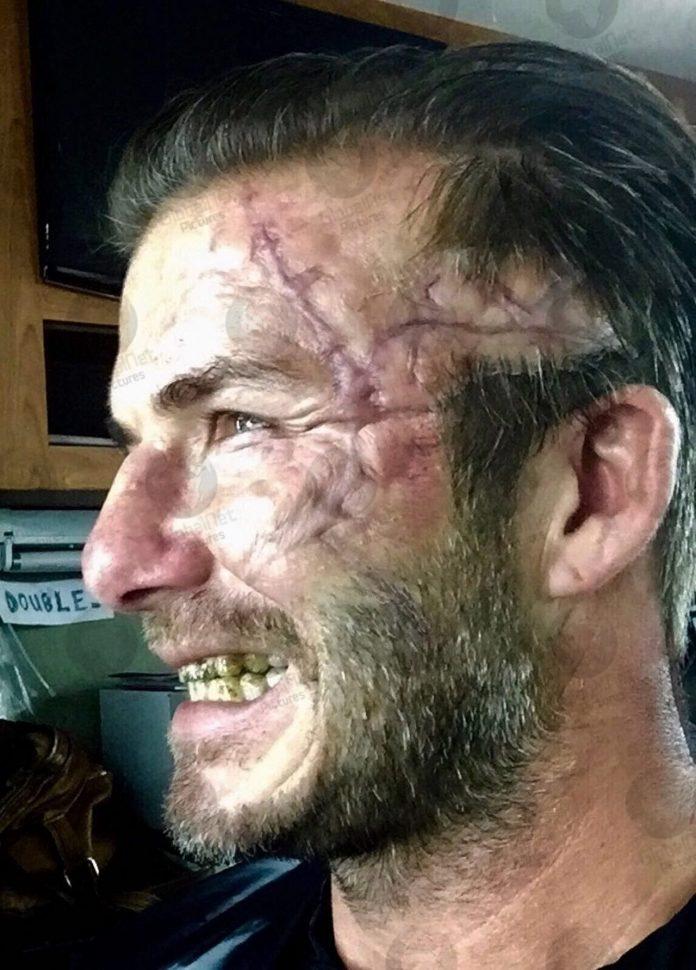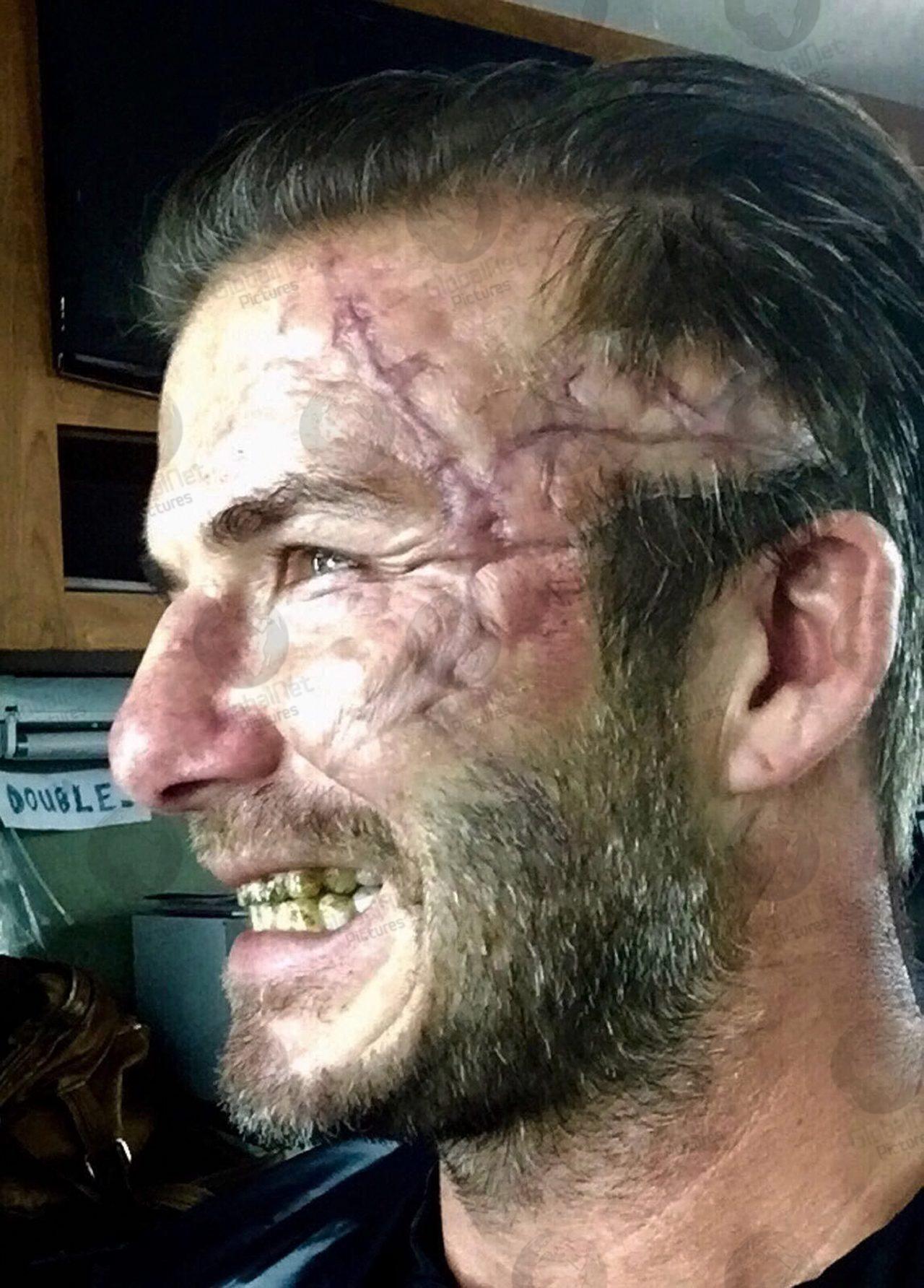 Ugly transformation for David Beckham with massive facial scars and rotting teeth for King Arthur role
David Beckham is definitely letting himself go as he shows off massive facial scars and rotting teeth this afternoon on his Instagram page.
The normally handsome former England footballer looks a scary sight after undergoing a major makeover transformation to play the cameo role of a disgruntled knight in his new role in Guy Ritchie's upcoming King Arthur film.
Beckham's chiselled jawline and good looks have been replaced with deep scars around his eye and across his forehead and skull set off with some slimy green teeth.
David was recently reported to have been angry at not receiving a knighthood in the honours list but is clearly being knighted instead by Guy Ritchie for the movie.
Beckham showed off his new look with a snarl for the camera and posted the shot on his Instagram page with the caption: " Rough day at the office @kingarthurmovie @guyritchie. "
Beckham is reported to play an angry knight who can't pull Excalibur from the stone.