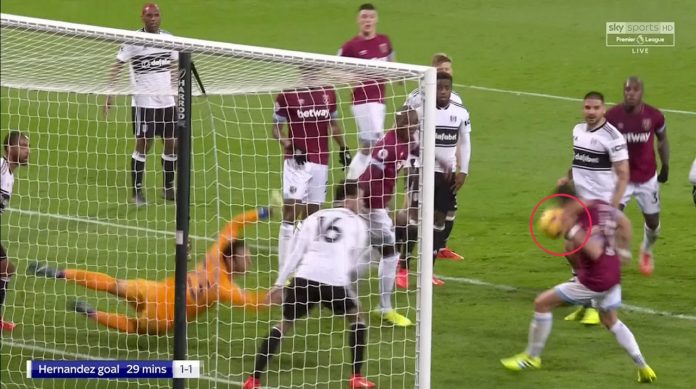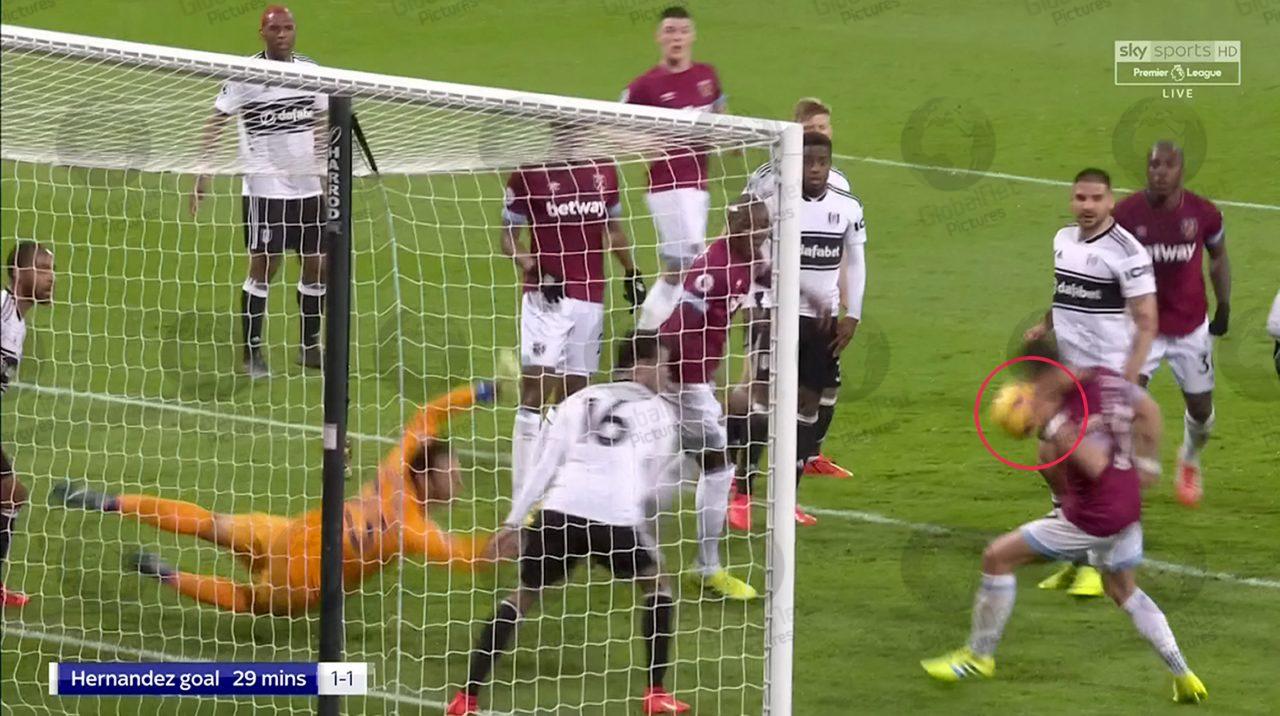 Hernandez takes the little "pea" out of Fulham with the hand of pod
Replays show Javier "Chicharito" Hernandez gave West Ham a helping hand as they ended up beating Fulham 3-1 tonight.
None of the Fulham players protested when the "Little Pea" used slight of hand to steer the ball back towards his head so he could nod the ball in the net for the West Ham equaliser against Fulham in their televised match, shown live on Sky Sports HD Premier League.
There was a lack of protest because in real time it was difficult to see whether he had actually used his hand. It took various replay angles and discussion in the studio to finally determine whether he used head or hand.
He may even have instinctively put his hand up to prevent the ball going out for a corner.
He appeared to lay on the turf afterwards seemingly waiting and expecting for the goal to be disallowed, but when it was given he didn't admit to it.
Playing devils advocate, when you are 1-0 down and need to score to get back into the game then maybe it's up to the officials to get it right and not for the fox in the box to regurgitate his supper.
The referee was behind the striker so didn't have the best view as he allowed the goal to stand as he couldn't see the handball.
The equaliser seemed to knock the stuffing out of Fulham, who had started the game on the front foot and could have been two-nil up but for a fine stop by West Ham keeper Fabianski from flame-headed Ryan Babel.
Talking about Babel's dyed red bonce, not dyed hair but dyed scalp, it probably goes down in history as one of the worst fashion disasters ever made by a footballer (and there have been many through the ages).