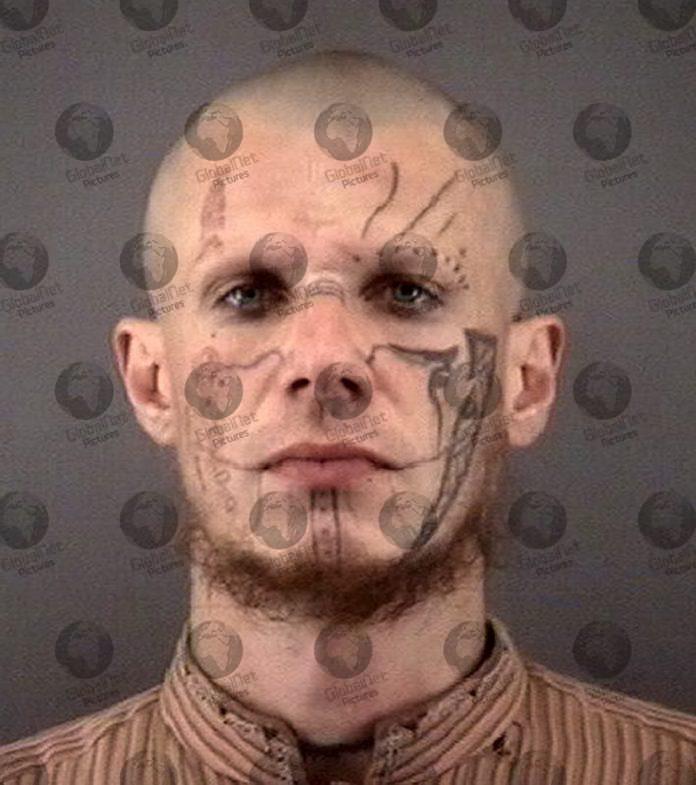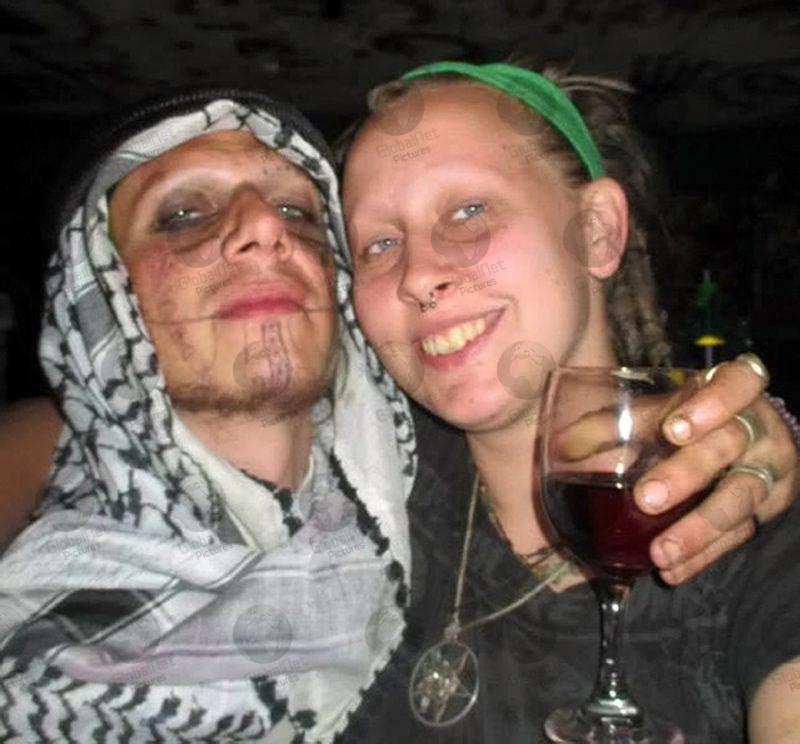 Devil worshipper killed himself in prison before facing trial
Devil worshipping satanic killer Pazuzu Algarad, 36, who allegedly ate parts of his murder victims before burying them in his backyard, was discovered dead in his prison cell in an apparent suicide.
Algarad, pictured above with his wife Amber Burch, died before he could be tried for the murder of two men whose skeletal remains were found in the garden of his home in Clemmons, North Carolina.
Prison staff found the self-proclaimed devil worshipper unresponsive in his cell at 3am on on October 28 2015 with a wound to his arm. He was pronounced dead at 4.20am.
The North Carolina Department of Public Safety said Algarad, who was being held at Central Prison in Raleigh, appeared to have committed suicide.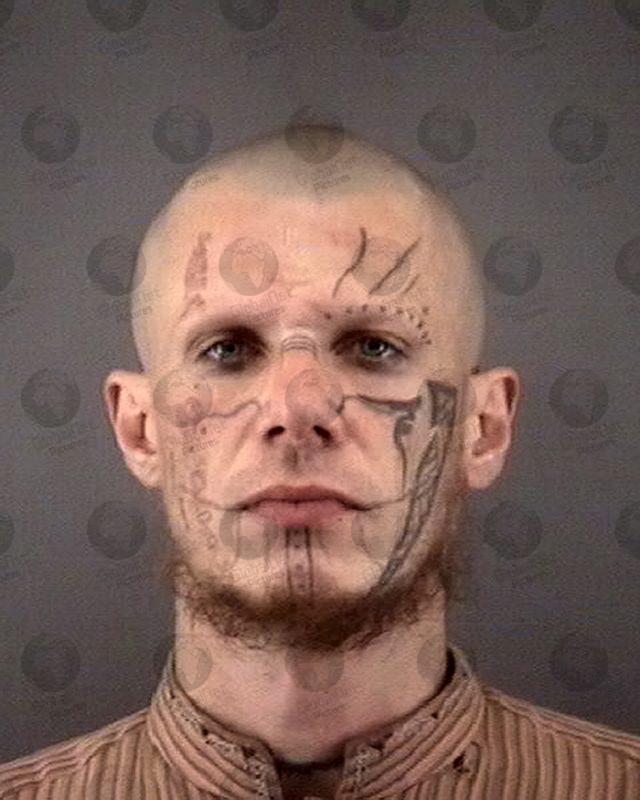 Algarad was arrested and charged with murder in October 2014 after they dug up the remains of Joshua Fredrick Wetzler, 37, and Tommy Dean Welch, 36, in his backyard in shallow graves. They were thought to have been buried there in 2009.
A friend said the Satanist is said to have 'told everyone' about the bodies at the time but nobody believed him. Algarad also revealed how he killed the victims, ate parts of them and then burned their bodies in a fire pit.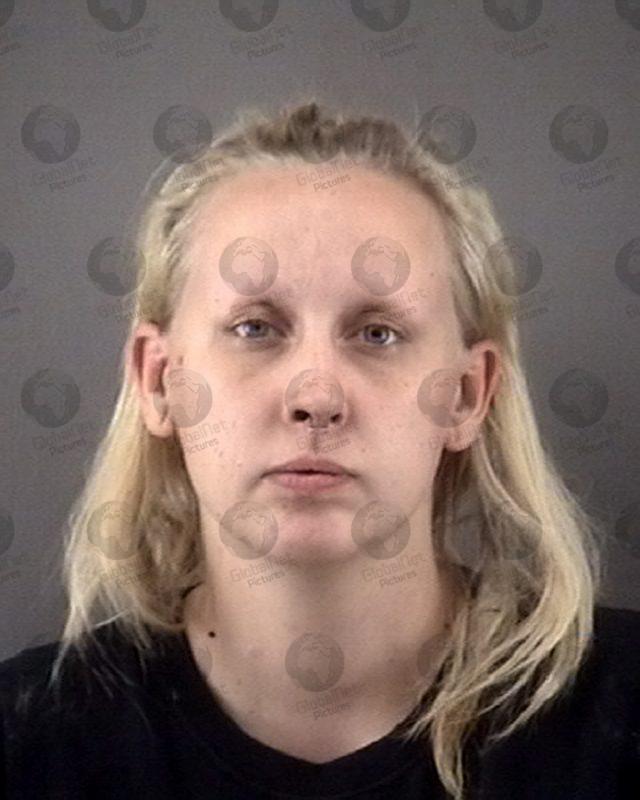 Mugshot of Amber Nicole Burch
Police said they also found animal bones at the property, which was owned by Algarad's Satanist mother Cynthia Lawson. The house has since been demolished and the plot was put up for sale.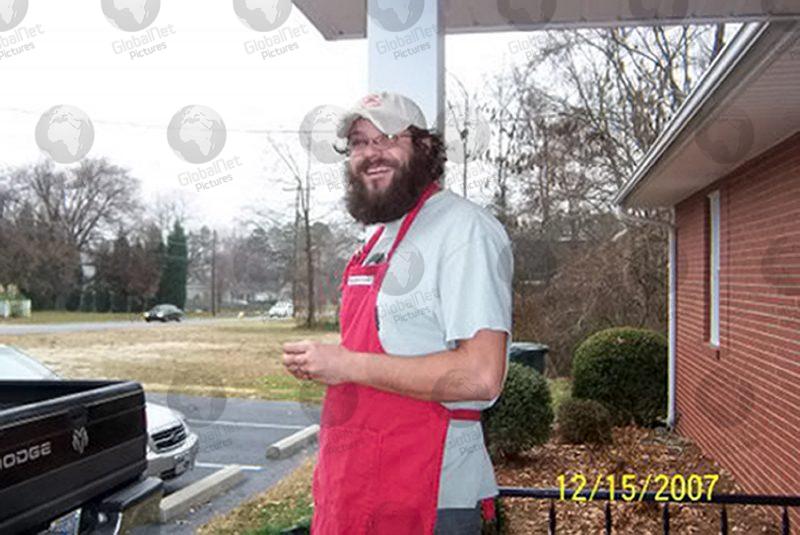 Joshua Fredrick Wetzler, victim of Devil worshipper Pazuzu Algarad 
A police search of the house found it was squalid, filled with trash and considerable amounts of animal faeces and other putrescence and the walls bore many images depicting the Devil and were covered in pentagrams and swastikas. The entrance door to the property was covered in skulls and mysterious symbols.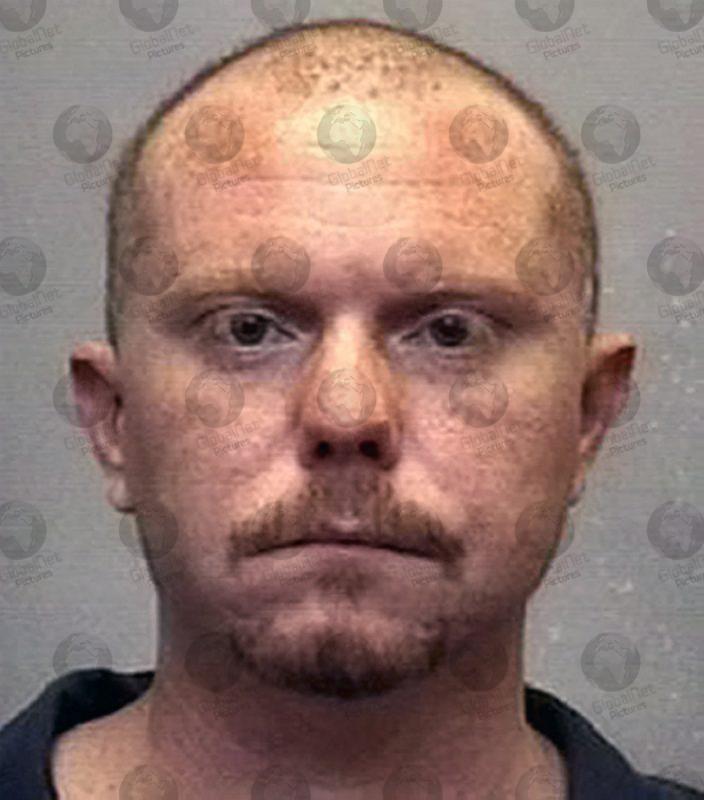 Tommy Dean Welch, victim of Devil worshipper Pazuzu Algarad
Algarad's wife Amber Burch was also charged with one count of murder and one of being an accessory to murder and 28-year-old Krystal Nicole Matlock was charged as an accessory, with police alleging that she helped bury the bodies.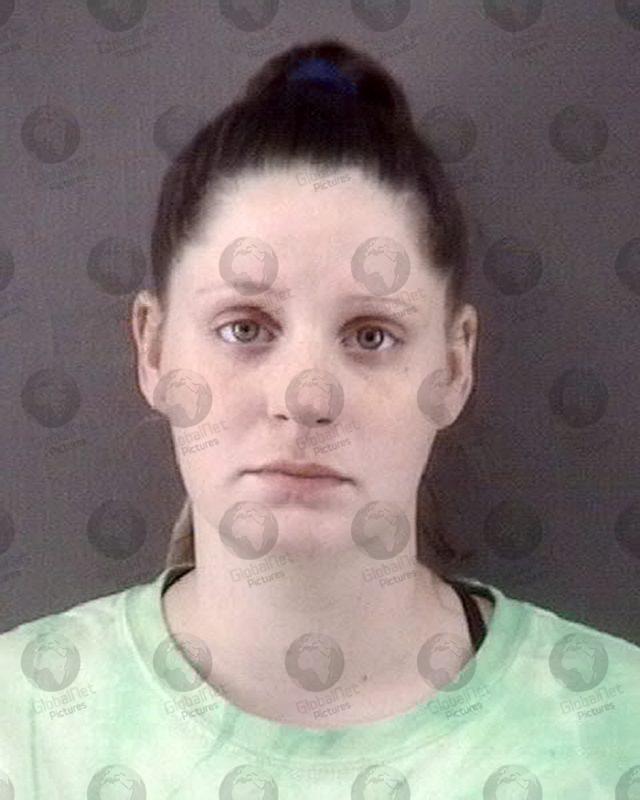 Mugshot of Krystal Nicole Matlock, 28, who was charged with accessory to murder by helping to bury the bodies of two victims
Martha Wetzler, mother of murder victim Joshua Wetzler, said Algarad took the 'coward's way out'.  She said it 'only proves to me that he knew what he'd done and that he didn't want to be responsible for his actions.'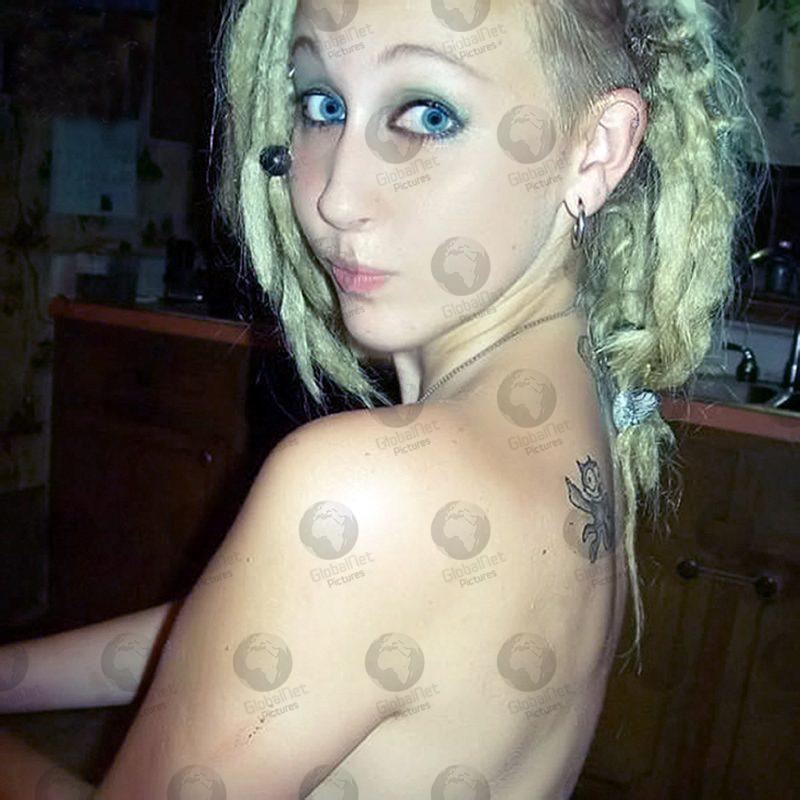 Amber Nicole Burch, 24, "wife" of Devil worshipper Pazuzu Algarad
Algarad claimed he was of Iraqi descent and was originally called John Lawson but his mother changed his name to Pazuzu – after the devil that possessed the girl in the film The Exorcist.
He filed his teeth down to sharpen them like nails and cut his tongue down the middle so it looked like a snake.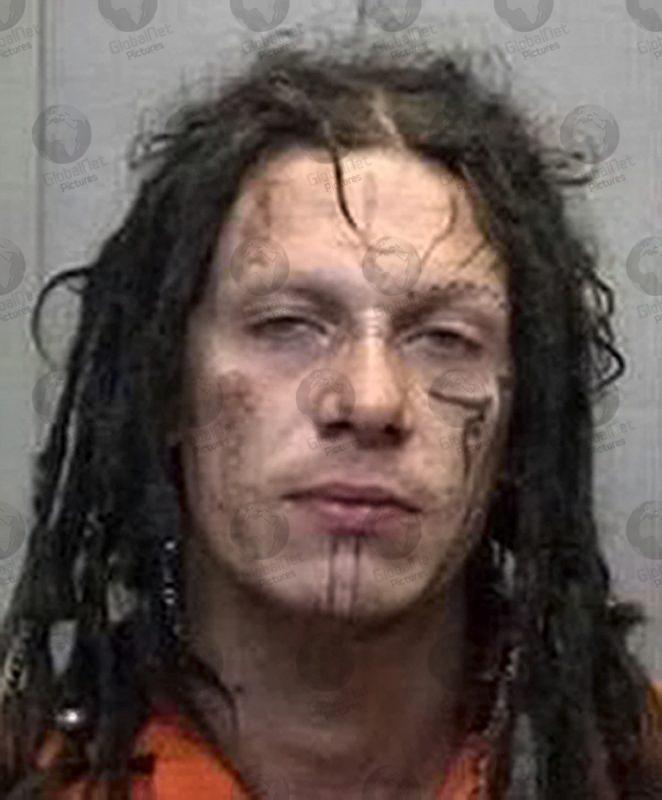 Pazuzu Algarad
Previous history
In 2010 the Devil worshipper was convicted of accessory after the fact in the shooting death of 30-year-old Joseph Chandler. His body was found near a river by police after his mother reported him missing.
Algarad was on probation when the body was found.
Bianca Heath, who said she lived with Algarad in 2005, told the Huffington Post he told her he picked up two prostitutes before he killed and ate them, burning the remains in a fire pit before burying the rest. She said Algarad told her about bones in his back yard.
'Paz told everyone. But I never believed him. I'm sure no one else believed him either. He laughed about the skeletal remains when telling the story on why he did what he did,' she said.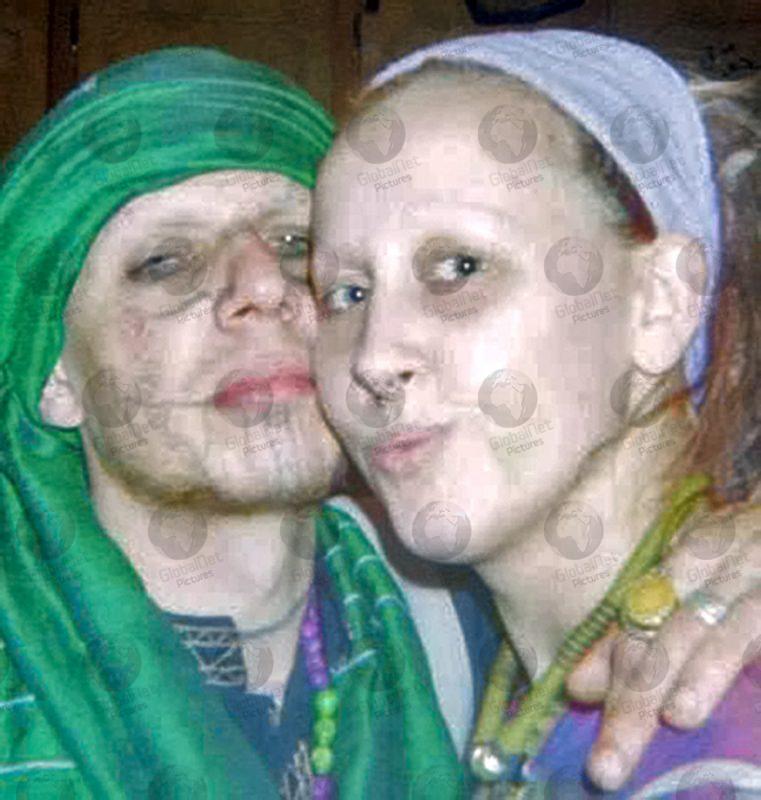 Devil worshipper Pazuzu Algarad with his "wife" Amber Nicole Burch
Amber Burch, Algarad's 'wife,' accepted a plea deal to serve 30 to 40 years for second-degree murder in March 2017. Burch pleaded guilty in Forsyth County Superior Court to second-degree murder, armed robbery and accessory after the fact to murder.  She admitted helping to murder one of the two victims and being an accessory after the fact in the other.
A Forsyth County detective said Burch shot Welch twice in the back of the head with a .22 rifle in October 2009 as he sat on a couch in the home. Algarad himself shot Wetzler three months earlier using the same weapon, prosecutors said, adding that Burch assisted in burying both bodies.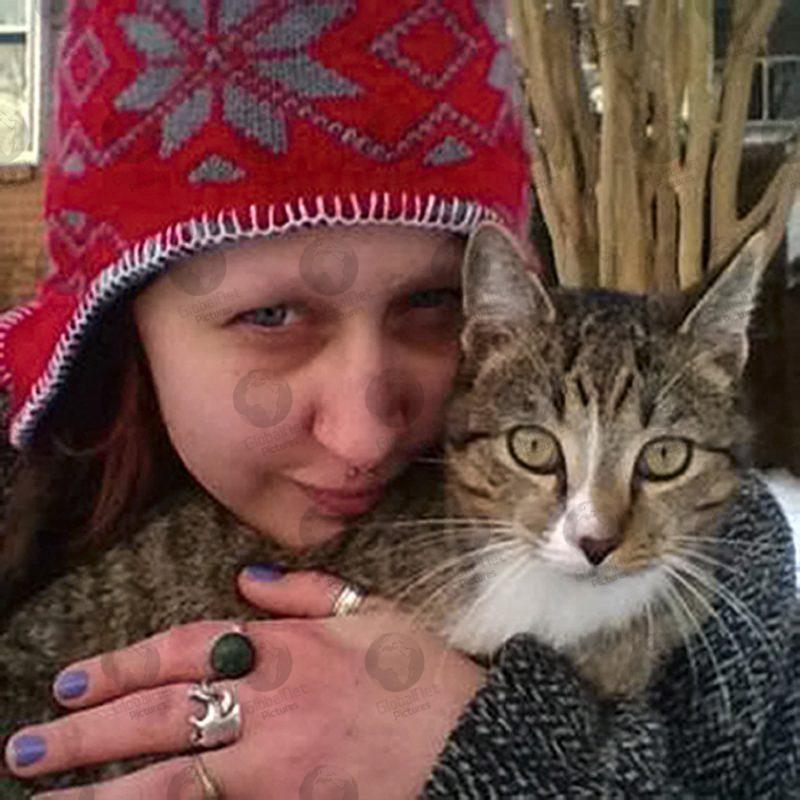 Amber Nicole Burch
An autopsy showed Wetzler had been shot three times in the head and several times in the torso.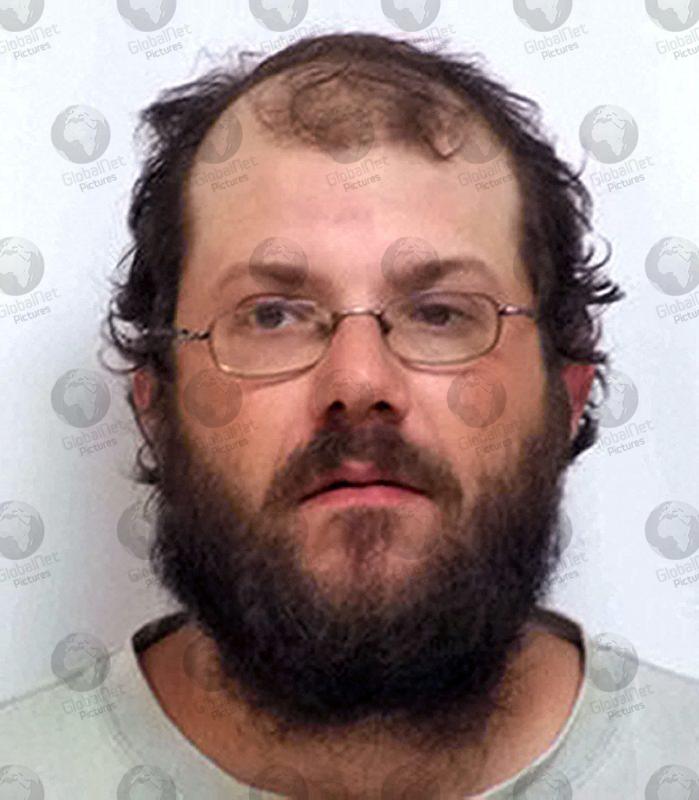 Joshua Wetzler
A neighbour previously told PEOPLE that Algarad had grown up in a suburban house on Knob Hill Drive with his parents.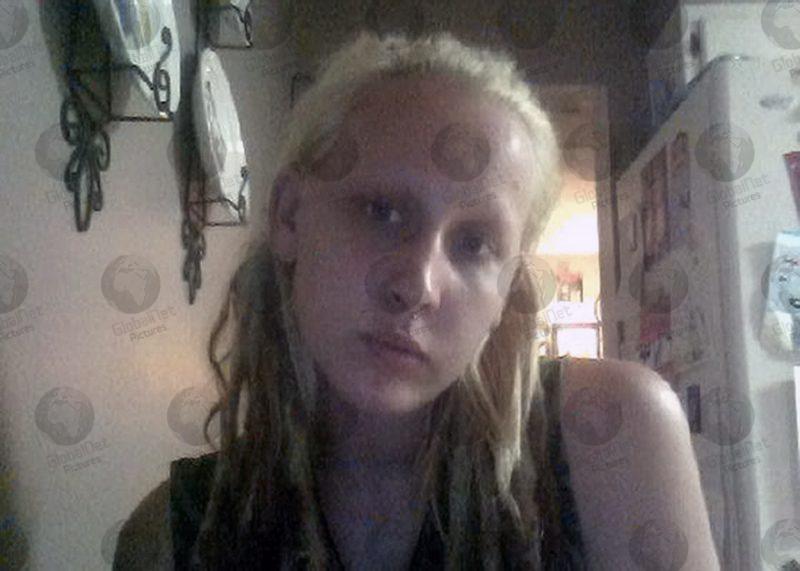 "They seemed like a regular family with a young boy," former neighbour Keith Bryson said, "but over the years the boy went astray," developing a fascination for evil that he accented with a split tongue and teeth filed into spikes.
"He had a pentagram and '666' tattoos all over his body," Bryson said after Burch and Algarad were arrested. "He told me he practiced satanism."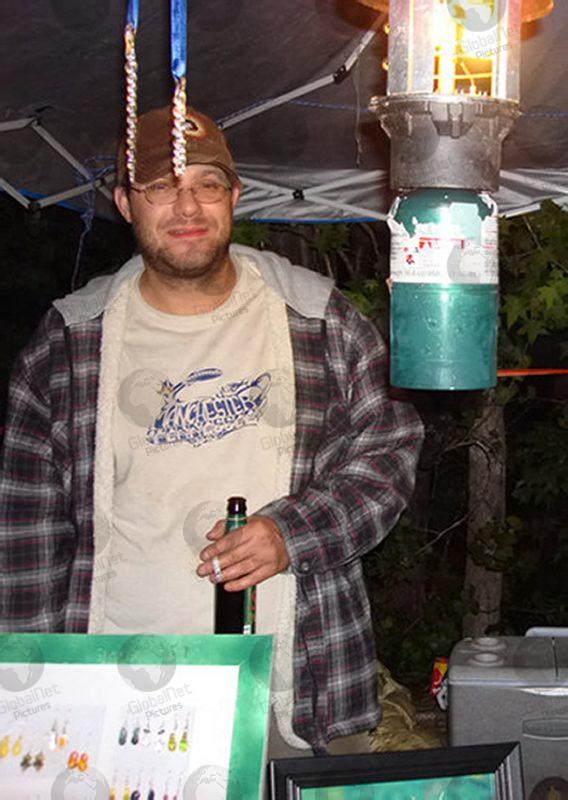 Victim Joshua Wetzler
As part of an investigation into an unrelated criminal case, Algarad earlier told psychiatrists he engaged in religious practices that required a monthly animal sacrifice.
Police who entered the murder scene in 2014 to investigate found a home then filled with garbage, mould and animal faeces. Algarad was already on their radar, having been charged as an accessory after the fact when he allegedly allowed the assailant in an involuntary shooting death to stay at the house in 2010. The next year, 2011, he pleaded guilty to misdemeanor assault after choking his mother, Cynthia Lawson.
Burch was sentenced under a plea agreement to three consecutive sentences in prison ranging from a total of 30 years and eight months to 39 years and two months.
Create an account and login to see and download the images available and listed below this story.
Follow us on Facebook, Instagram, Twitter and Linkedin #globalnetpictures #GlobalNet_Pics #PazuzuAlgarad #AmberBurch #devilworship #murders #backyard #Clemmons #NorthCarolina #suicide #killedhimself