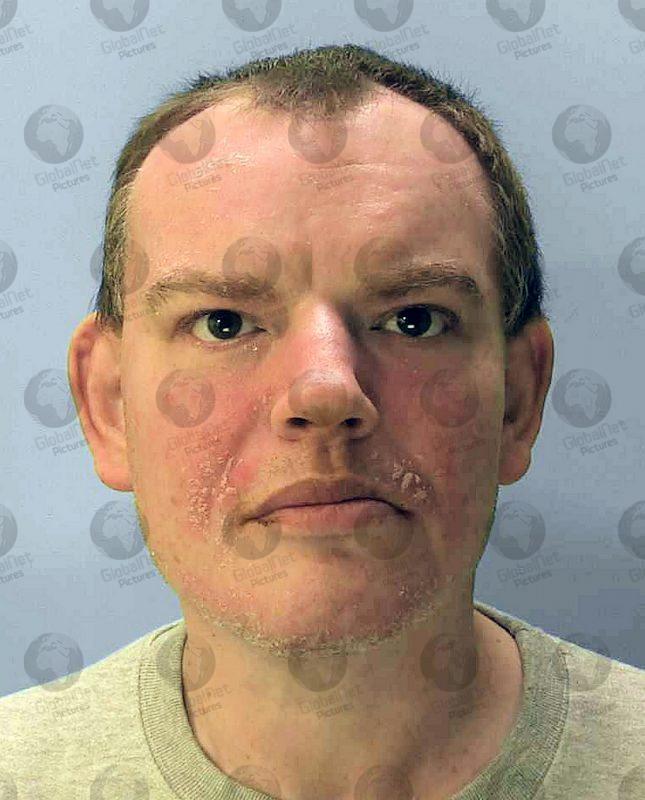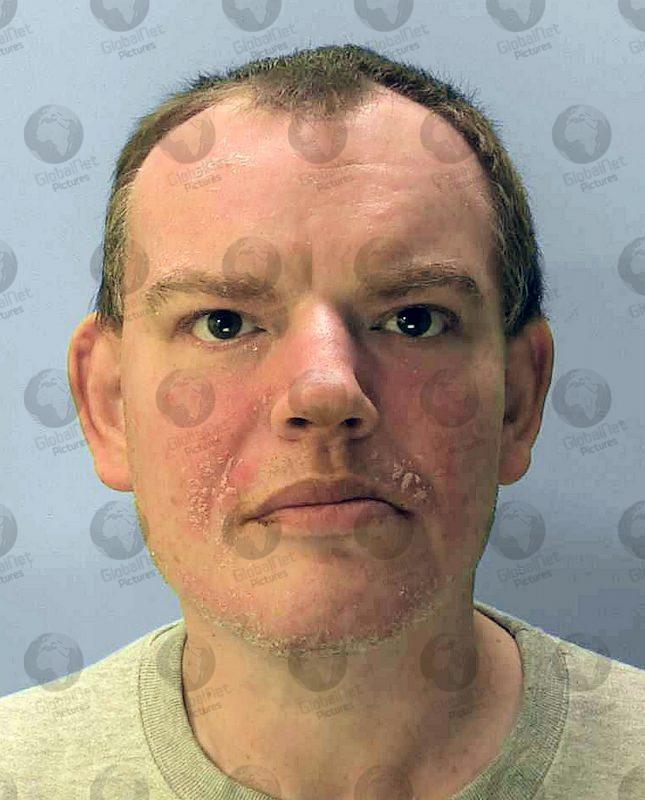 Hammer killer Richard Canlin, 41, was jailed for 22 years today at Hove Crown Court for murdering disabled cancer sufferer and Lewes mother-of-two Nicola Stevenson, 39.
During his interview with Sussex Police he blamed someone else for the murder trying to frame an innocent man.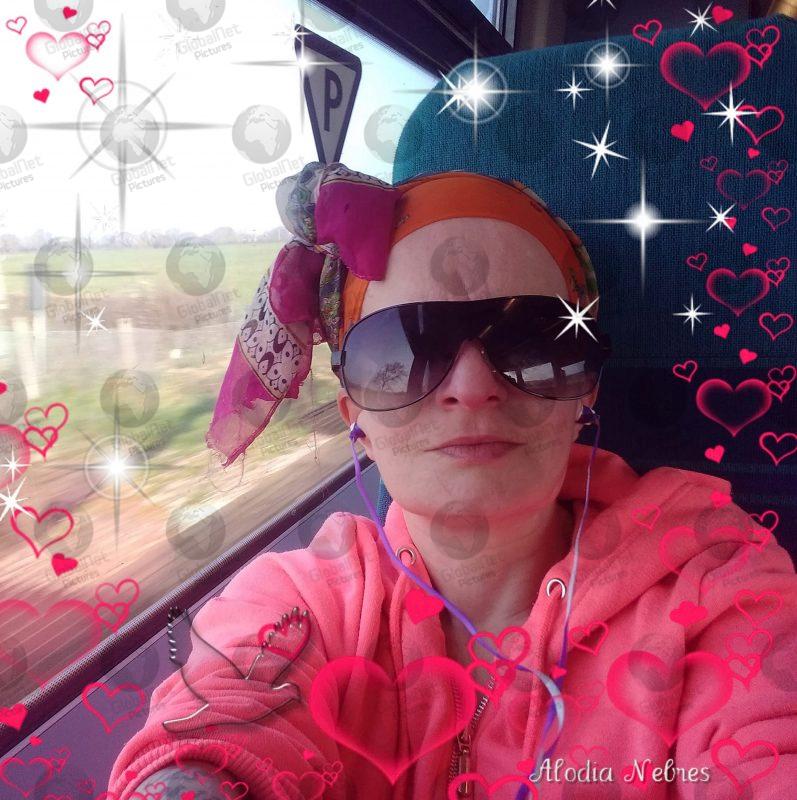 Canlin bludgeoned Nicola to death with a hammer before dumping her body head first in a household wheelie bin. He was found guilty of murder. He had been living in Nicola's flat in Stansfield Road, Lewes, before and after attacking and killing her with a hammer.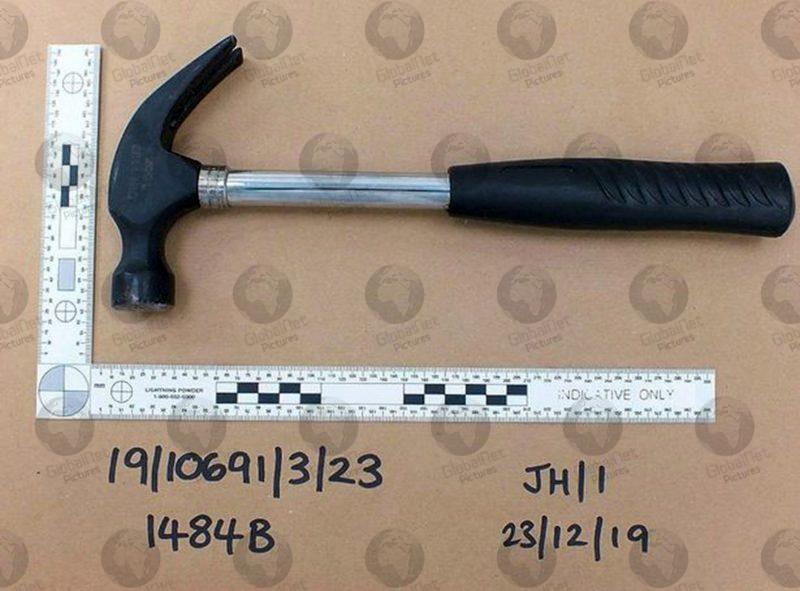 The hammer murder weapon used by killer Richard Canlin
Her body was discovered on November 13, 2019 in a wheelie bin, in shrubbery, on the edge of the Landport Recreation ground on the Landport estate in Lewes. She had suffered extensive head injuries. She was killed more than a month earlier on the afternoon of October 10. But her body went undiscovered at the recreation ground throughout that time which included the large public gathering for the annual Lewes Bonfire and fireworks display.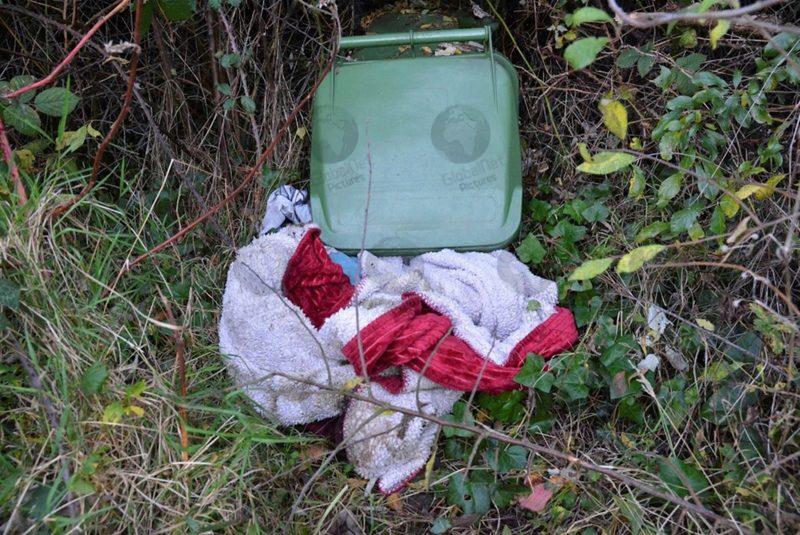 Nicola's body was found in this wheelie bin on the Landport estate in Lewes
After the killing Canlin adopted Nicola Stevenson's lifestyle, stole and lived in her property, changed the lease and utility bills into his name and told friends Nicola had gone away to Scotland.
Judge Shani Barnes said Canlin was callous, manipulative, and a compulsive liar who used his full body strength to destroy the frail, disabled woman and then tried to frame an innocent man.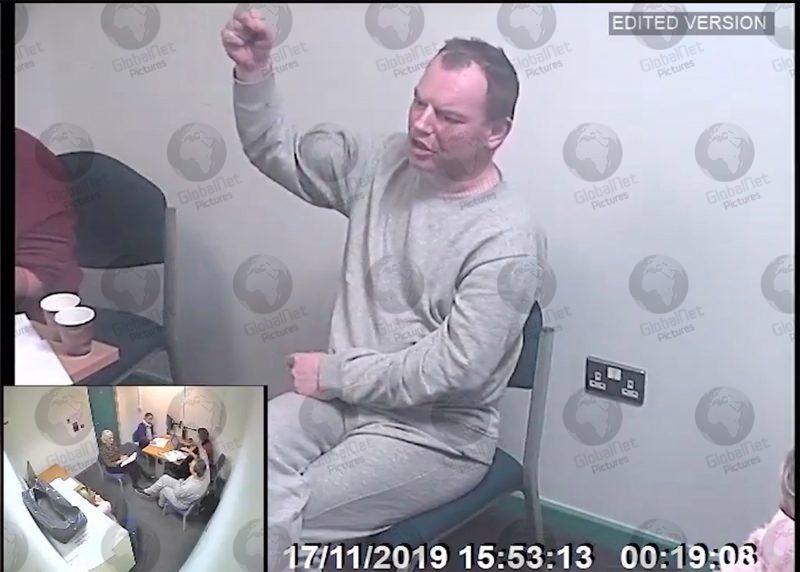 Killer Richard Canlin during his interview with Sussex Police demonstrates how he claimed someone else killed Nicola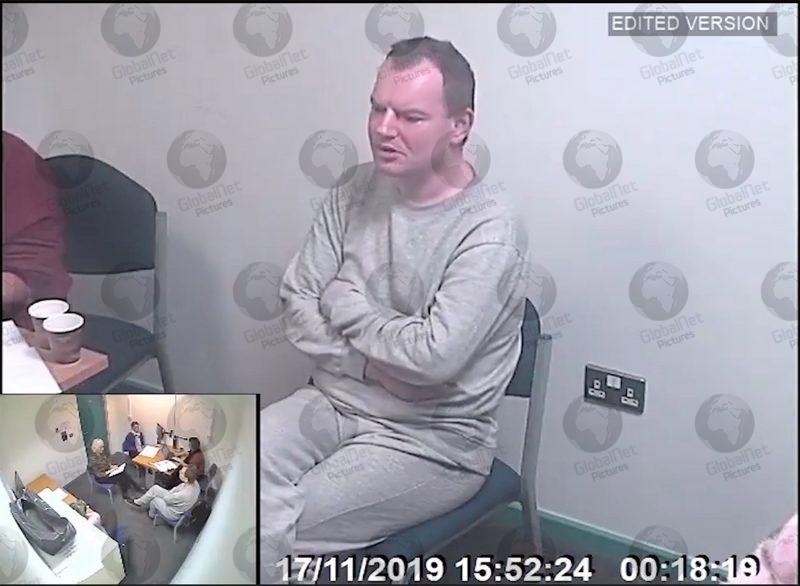 The judge told him: "She was no match for you. She couldn't run or escape once you stated to attack her. She was completely at your mercy. You used your full strength to destroy her."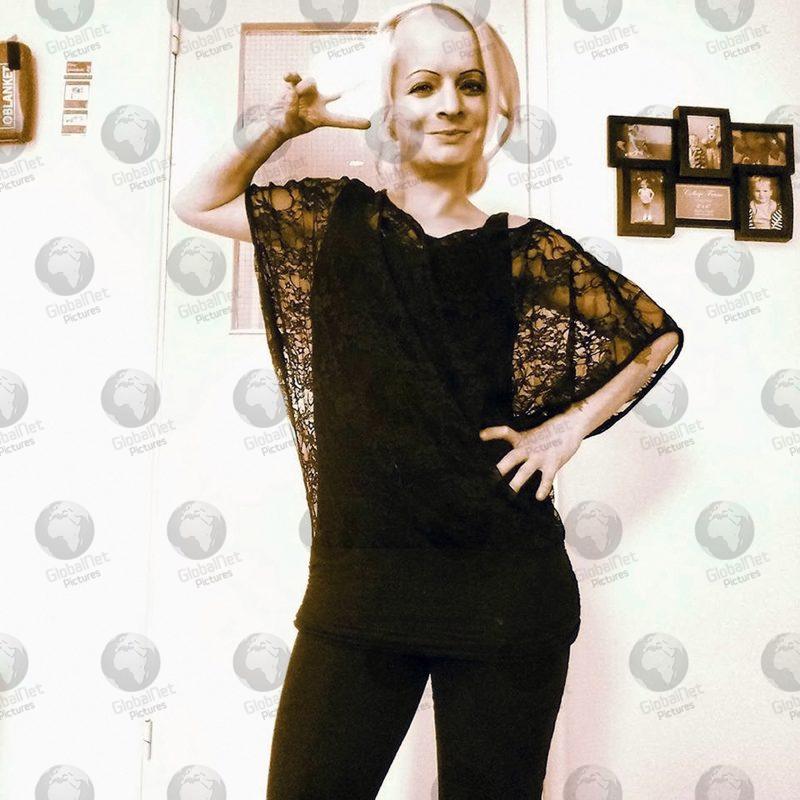 Canlin throttled her and then "took her tiny, frail body and threw her into a rubbish bin, wheeled her into the bushes and just left her there whilst you started your new life. She rotted in there for weeks while you weaved your web of lies," the judge said.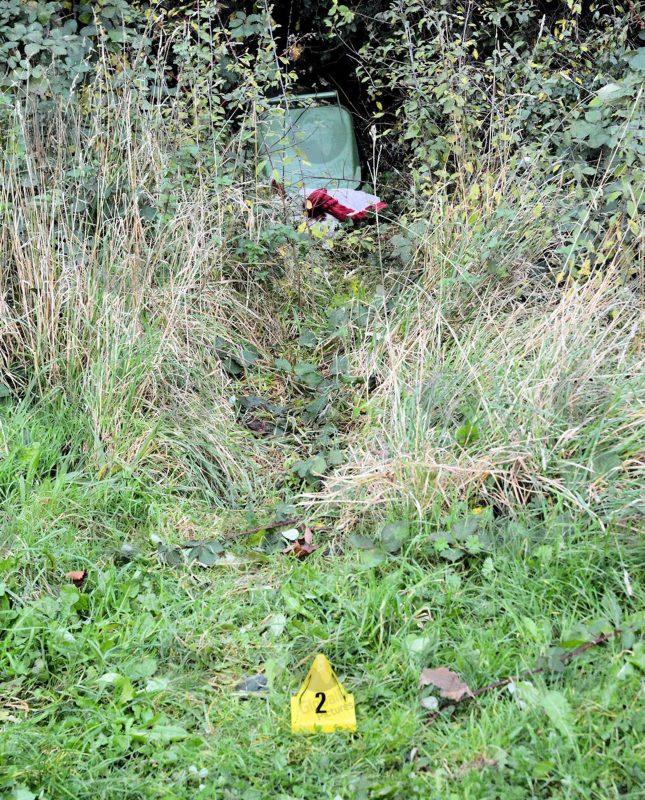 Detective Chief Inspector Chris Friday of the Surrey and Sussex Major Crime Team, who led the investigation, said: "Our thoughts at this time are with Nicola's family and friends and we hope that we have provided some answers as to how Nicola met her death, and crucially who was responsible.
"Canlin killed Nicola in a brutal attack. She had allowed him to stay at her address, and when she asked him to leave he took advantage of her kindness, and attacked her about the head with a hammer, killing her in her own home. He then disposed of her body in a callous way, dumping her in a bin, in the nearby park.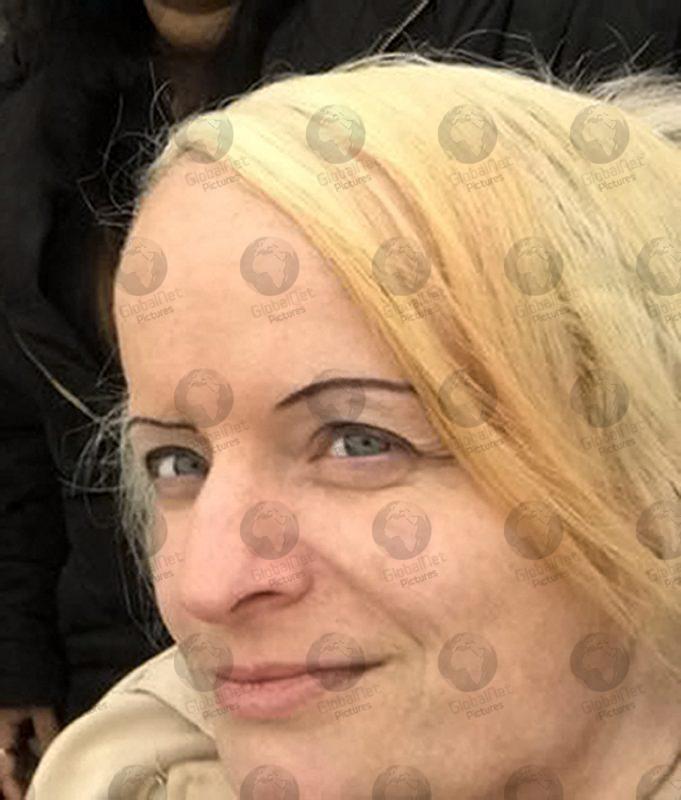 "Unbelievably, he then carried on as if nothing had happened, assuming Nicola's life, spending her money on things for himself, living in her property and telling friends she had gone away."
Create an account and login to download case pictures or email us at pictures@globalnetpictures.co.uk
Follow us on Facebook, Instagram, Twitter and Linkedin #globalnetpictures #GlobalNet_Pics #RichardCanlin #hammerkiller #NicolaStevenson #wheeliebinmurder #cancersufferer #Lewes #HoveCrownCourt #jailedforlife