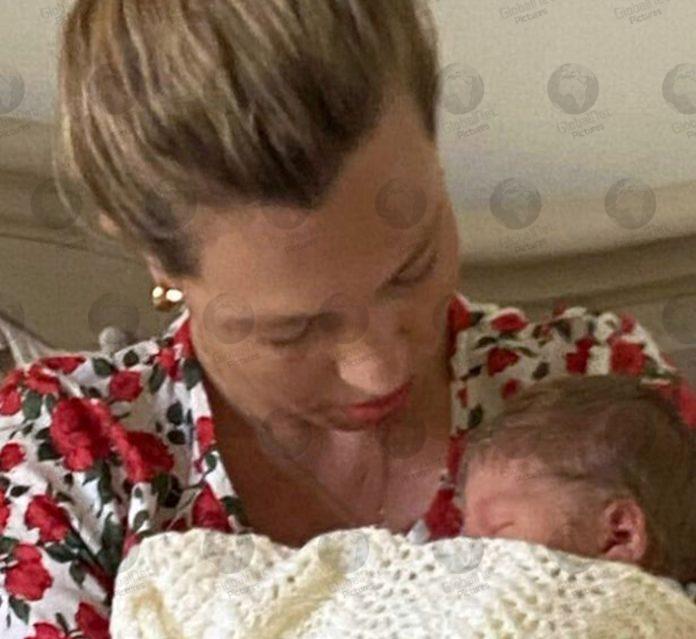 Carrie Symonds, fiancee of Prime Minister Boris Johnson, shows off the first picture of their baby son to the world on Instagram/apples_symonds.
The baby, who was born on Wednesday, has been named by the couple as Wilfred Lawrie Nicholas Johnson. The names are both a tribute to their grandfathers and two doctors named Nicholas who treated the PM as he suffered in hospital with coronavirus.
Carrie Symonds posted the picture today of herself gazing down at the infant on her Instagram page where she goes by the name of Carrie Apples Symonds.
The child was wrapped in a lace shawl and appeared to have an abundance of fair hair. Ms Symonds wrote that his first name of Wilfred was named after Boris' paternal grandfather, the name Lawrie after her own grandad and Nicholas in tribute to doctors Nicholas Price and Nicholas Hart, "the two doctors that saved Boris' life last month".
The couple's baby was born just weeks after Boris Johnson's discharge from intensive care following his battle with Covid-19.
Carrie thanked the staff at University College Hospital in London where the baby was born, and said: "I couldn't be happier. My heart is full."
Dr Price and Dr Hart released a statement in which they said: "We wish the new family every health and happiness," adding: "We are honoured and humbled to have been recognised in this way, and we give our thanks to the incredible team of professionals who we work with at Guy's and St Thomas' and who ensure every patient receives the best care."
The newborn will spend the first part of his life living with his parents in the flat above 11 Downing Street.
Follow us on Facebook, Instagram & Twitter #globalnetpictures #GlobalNet_Pics #WilfredLawrieNicholasJohnson #CarrieSymonds #BorisJohnson #newborn #CarrieApplesSymonds