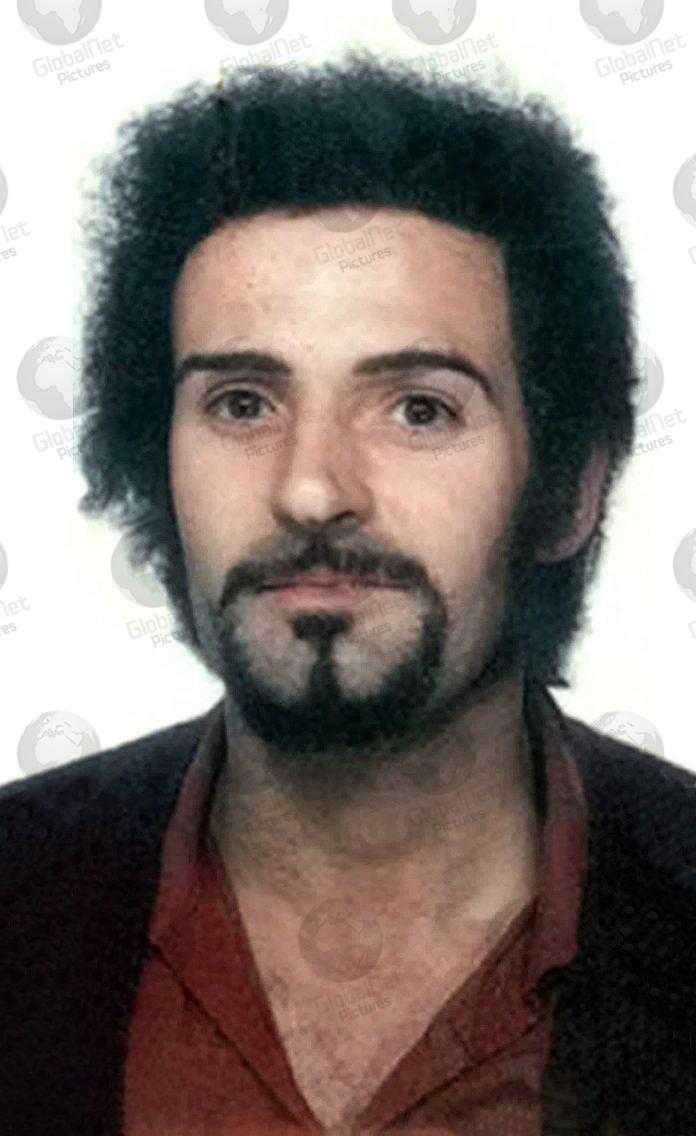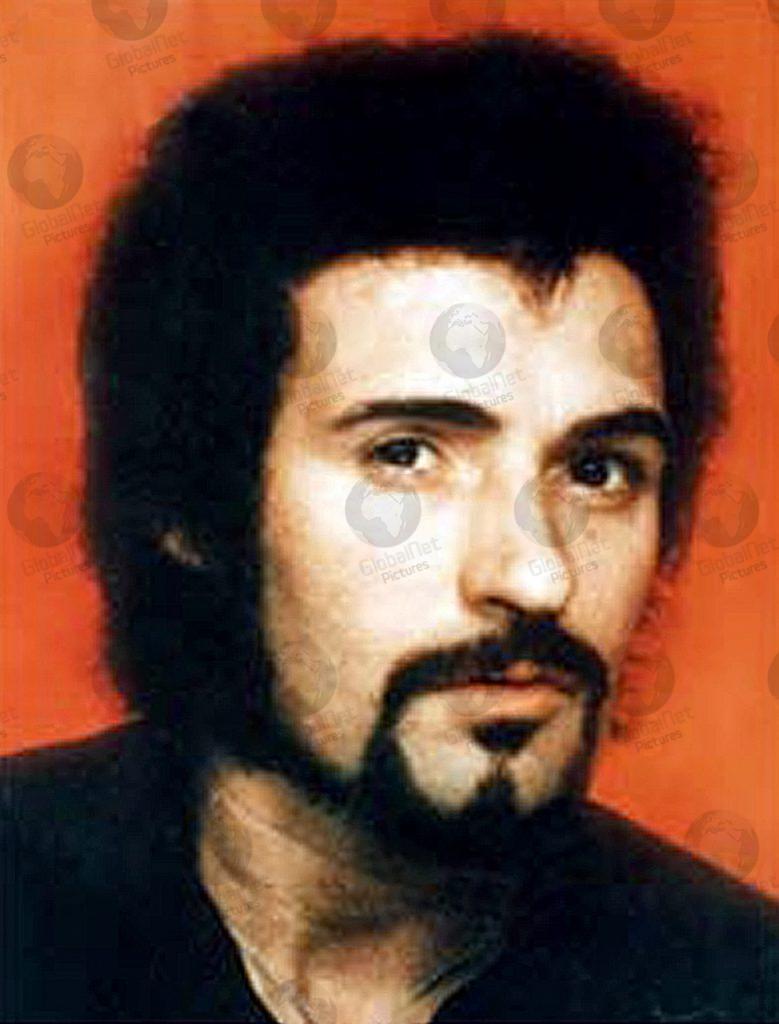 Police say they have no plans to charge ripper with further offences after claims he was quizzed about 17 unsolved cases
Yorkshire Ripper Peter Sutcliffe, who is serving 20 life sentences for murdering 13 women and attempting to kill another seven, will not be charged with any further murders or sex attacks.
West Yorkshire Police have confirmed there are no plans to charge Sutcliffe with any more crimes.
He was reported in 2017 to have been interviewed by detectives about allegations he may have carried out further attacks.
Det Supt Jim Dunkerley, said: "West Yorkshire Police continues to review and where possible re-investigate all unresolved homicides and serious sexual assaults to bring offenders to justice and to bring much needed closure to the victims and their families.
"At this moment in time, West Yorkshire Police have no intention to seek a CPS decision to charge Peter Sutcliffe with any further matters."
The Sun alleged Sutcliffe had been interviewed about 17 unsolved cases.
Mo Lea who was attacked when she was 20 as she walked home from a pub in Leeds in October 1980 is convinced Sutcliffe was her attacker.
"For the last two years police have been working hard to find enough evidence, but I'm not surprised in the slightest. I have come to terms with the fact that he will not be prosecuted for what he's done," she said.
Police had previously said it was continuing to review cases listed in a 1982 report by Sir Lawrence Byford.
Sir Lawrence, who died on Saturday, said Sutcliffe could have been responsible for a further 13 offences.
Sutcliffe, a former Bradford lorry driver, now 71, attacked and murdered women, mostly prostitutes, between 1976 and 1981.
The victims and the date of their murders were: Wilma McCann, aged 28, Leeds, October 1975,
Emily Jackson, aged 42, Leeds, January 1976, Irene Richardson, aged 28, Leeds, February 1977,
Patricia Atkinson, aged 32, Bradford, April 1977, Jayne McDonald, aged 16, Leeds, June 1977,
Jean Jordan, aged 21, Manchester, October 1977, Yvonne Pearson, aged 22, Bradford, January 1978, Helen Rytka, aged 18, Huddersfield, January 1978, Vera Millward, aged 41, Manchester, May 1978, Josephine Whittaker, aged 19, Halifax, May 1979, Barbara Leach, aged 20, Bradford, September 1979, Marguerite Walls, aged 47, Leeds, August 1980 and Jacqueline Hill, aged 20, Leeds, November 1980.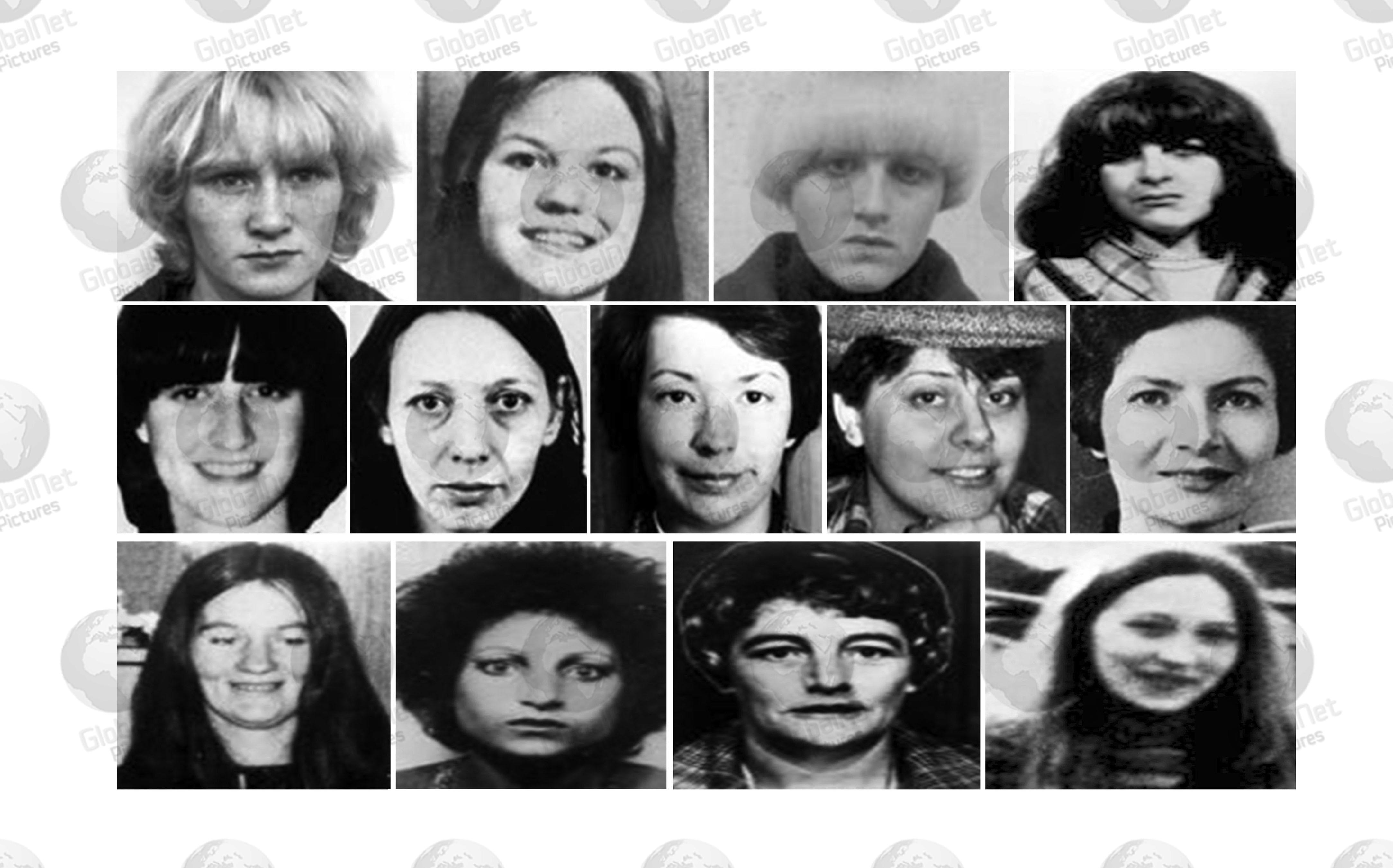 The 13 murder victims of Yorkshire Ripper Peter Sutcliffe: (Top left to right) Wilma McCann, Jayne McDonald, Yvonne Pearson, and Patricia Atkinson.
(Middle row left to right) Josephine Whitaker, Vera Millward, Jacqueline Hill, Barbara Leach and Marguerite Walls.
(Bottom row left to right) Irene Richardson, Helen Rytka, Emily Jackson and Jean Jordan
Peter William Coonan (born Peter William Sutcliffe; 2 June 1946), was dubbed the "Yorkshire Ripper" by the press. In 1981 Sutcliffe was convicted of murdering 13 women and attempting to murder seven others.
Sutcliffe had allegedly regularly used the services of prostitutes in Leeds and Bradford. When interviewed by authorities, he claimed that the voice of God had sent him on a mission to kill prostitutes. Sutcliffe carried out murders over five years, during which time some of the public were especially shocked by the murders of women who were not prostitutes. After his arrest for driving with false number plates in January 1981, the police questioned him about the killings and he confessed to being the perpetrator.
At his trial in 1981, Sutcliffe pleaded not guilty to murder on grounds of diminished responsibility after a diagnosis of paranoid schizophrenia but his defence was rejected by a majority of the jury. He is serving 20 concurrent sentences of life imprisonment. Following his conviction, Sutcliffe began using his mother's maiden name and became known as Peter William Coonan.
West Yorkshire Police were criticised for the time taken in apprehending Sutcliffe despite interviewing him nine times in the course of their investigation. Because of the sensational nature of the case, the police handled an exceptional amount of information, some of it misleading (including a hoax recorded message and letters purporting to be from the "Ripper"). The 1982 Byford Report of the official inquiry (made public in 2006) confirmed the validity of the criticism.
The High Court dismissed an appeal by Sutcliffe in 2010, confirming that he would serve a whole life order and never be released from custody. He was transferred from prison to Broadmoor high-security psychiatric hospital in March 1984. In August 2016 it was ruled that Sutcliffe was mentally fit to be returned to prison, and he was transferred that month to HM Prison Frankland in Durham.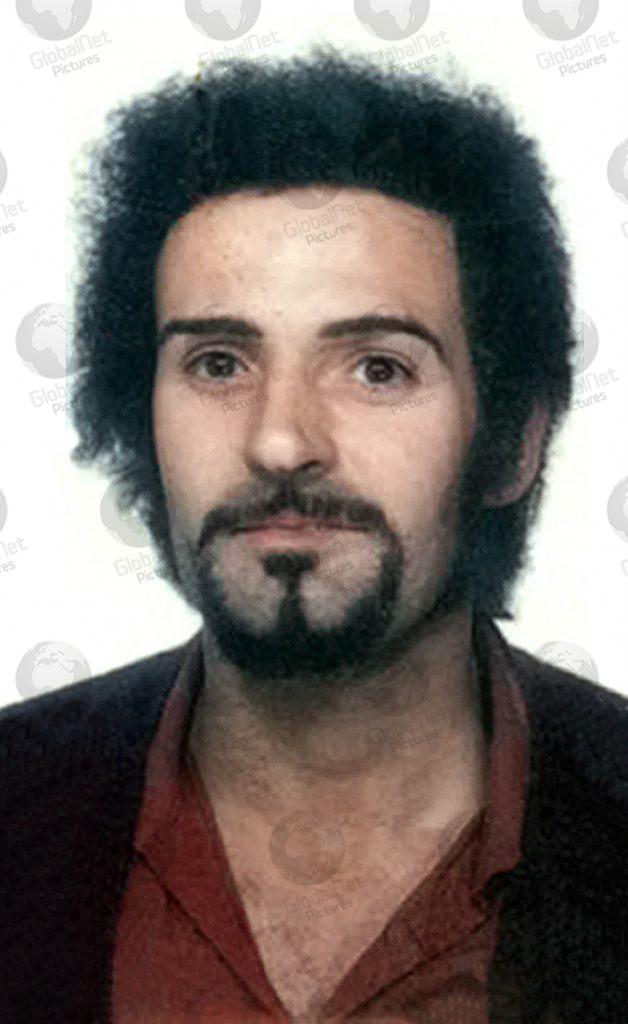 Peter Sutcliffe
Sutcliffe was born in Bingley in West Yorkshire to a working class family. He was given a Catholic upbringing by his parents, John William Sutcliffe and his wife Kathleen Frances (née Coonan). Reportedly a loner, he left school aged fifteen and had a series of menial jobs, including two stints as a gravedigger in the 1960s. Between November 1971 and April 1973, Sutcliffe worked at the Baird Television factory on a packaging line. He left this position when he was asked to go on the road as a salesman.
After leaving Baird Television, Sutcliffe worked nightshifts at the Britannia Works of Anderton International from April 1973. In February 1975, he took redundancy and used half of the £400 pay-off to train as a HGV driver. On 5 March 1976, he was dismissed for the theft of used tyres. He was unemployed until October 1976, when he found a job as an HGV driver for T.& W.H. Clark (Holdings) Ltd. in Bradford
Sutcliffe, by some reports, used prostitutes as a young man, and it has been speculated that he had a bad experience during which he was conned out of money.Other analyses of his actions have not found evidence that he actually sought their services although he clearly expressed unusual behaviour before the killings.
Sutcliffe met Sonia Szurma on February 14 1967; they married on 10 August 1974. She suffered several miscarriages and they were informed that she would not be able to have children. She resumed a teacher training course, during which time she had an affair with an ice-cream van driver. When she completed the course in 1977 and began teaching, she and Sutcliffe used her salary to buy a house in Heaton, Bradford, which they moved into on 26 September 1977, and where they lived at the time of Sutcliffe's arrest.
Through his childhood and his early adolescence, Sutcliffe showed no signs of abnormality. Later, in part related to his occupation as a gravedigger, he developed an unhealthy, macabre sense of humour. In his late adolescence, he developed a growing obsession with voyeurism and spent much time spying on prostitutes and the men seeking their services.
Arrest and trial
On 2 January 1981, Sutcliffe was stopped by the police with 24-year-old prostitute Olivia Reivers in the driveway of Light Trades House in Melbourne Avenue, Broomhill, Sheffield. A police check by probationary constable Robert Hydes revealed his car had false number plates and Sutcliffe was arrested and transferred to Dewsbury Police Station. At Dewsbury he was questioned in relation to the Yorkshire Ripper case as he matched many of the known physical characteristics. The next day police returned to the scene of the arrest and discovered a knife, hammer and rope he had discarded when he briefly slipped away from the police after telling them he was "bursting for a pee". Sutcliffe hid a second knife in the toilet cistern at the police station when he was permitted to use the toilet. The police obtained a search warrant for his home at 6 Garden Lane in Heaton, Bradford and brought his wife in for questioning.
When Sutcliffe was stripped at the police station he was wearing an inverted V-neck sweater under his trousers. The sleeves had been pulled over his legs and the V-neck exposed his genital area. The front of the elbows were padded to protect his knees as, presumably, he knelt over his victims' corpses. The sexual implications of this outfit were considered obvious, but it was not made public until the 2003 book, Wicked Beyond Belief: The Hunt for the Yorkshire Ripper, by Michael Bilton was published. After two days of intensive questioning, on the afternoon of 4 January 1981 Sutcliffe suddenly declared he was the Ripper. Over the next day, Sutcliffe calmly described his many attacks. Weeks later he claimed God had told him to murder the women. He displayed emotion only when telling of the killing of his youngest victim, Jayne MacDonald, and when questioned about the murder of Joan Harrison, which he vehemently denied committing. Harrison's murder had been linked to the Ripper killings by the "Wearside Jack" claim, and in 2011, DNA evidence proved it had been committed by convicted sex offender Christopher Smith, who had died in 2008.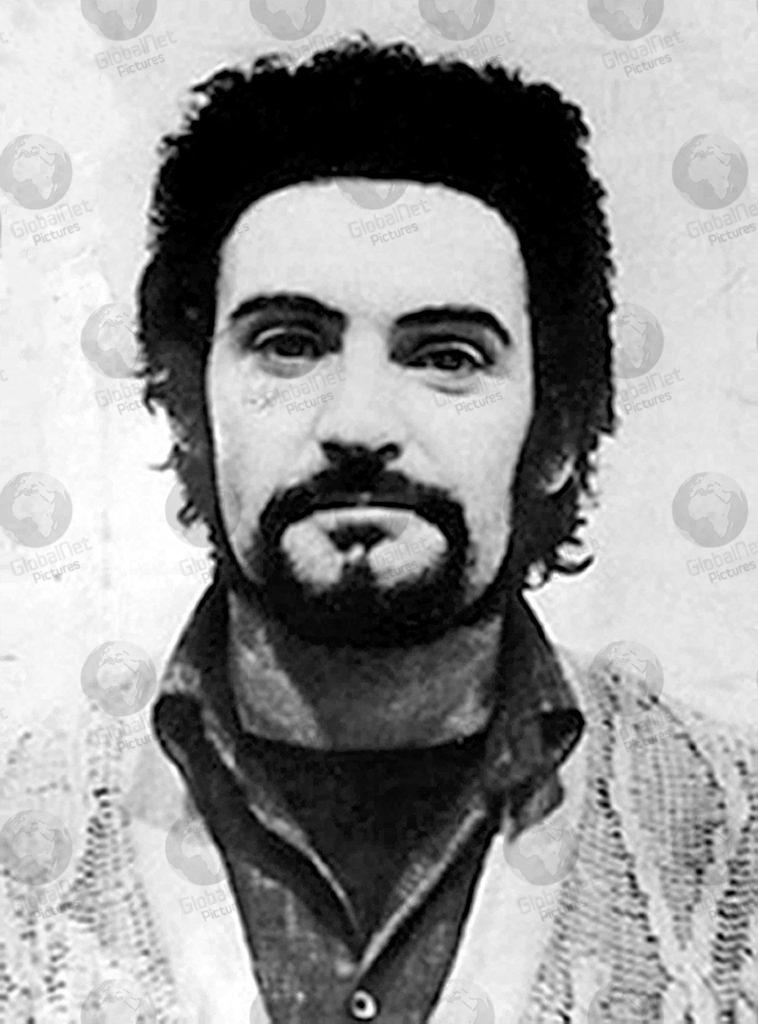 Sutcliffe was charged at Dewsbury on 5 January.[33] At his trial, he pleaded not guilty to 13 charges of murder, but guilty to manslaughter on the grounds of diminished responsibility. The basis of his defence was he claimed to be the tool of God's will. Sutcliffe claimed to have heard voices that ordered him to kill prostitutes while working as a gravedigger. He said the voices originated from the headstone of a Polish man, Bronisław Zapolski,[34] and that the voices were that of God.[35][36]
He pleaded guilty to seven charges of attempted murder. The prosecution intended to accept Sutcliffe's plea after four psychiatrists diagnosed him with paranoid schizophrenia but the trial judge, Mr Justice Boreham, demanded an unusually detailed explanation of the prosecution reasoning. After a two-hour representation by the Attorney-General Sir Michael Havers, a 90-minute lunch break and another 40 minutes of legal discussion, the judge rejected the diminished responsibility plea and the expert testimonies of the psychiatrists, insisting that the case should be dealt with by a jury. The trial proper was set to commence on 5 May 1981.[37][38]
The trial lasted two weeks and despite the efforts of his counsel James Chadwin, QC, Sutcliffe was found guilty of murder on all counts and was sentenced to 20 concurrent sentences of life imprisonment. The trial judge said Sutcliffe was beyond redemption, and hoped he would never leave prison. He recommended a minimum term of 30 years to be served before parole could be considered meaning Sutcliffe would have been unlikely to be freed until at least 2011. On 16 July 2010, the High Court issued Sutcliffe with a whole life tariff, meaning he is unlikely ever to be released. The whole life tariff was introduced by the government in 1983, and over the next 20 years it was reported that Sutcliffe was among the small group of prisoners to have been issued with a whole life tariff. Politicians were stripped of their powers to set minimum terms for life sentence prisoners in November 2002, and the final say on how long a life sentence prisoner can serve has since rested with the High Court.
After his trial, Sutcliffe admitted two other attacks. It was decided that prosecution for these offences was "not in the public interest". West Yorkshire Police made it clear that the victims wished to remain anonymous.
Broadmoor and prison
Following his conviction and incarceration, Sutcliffe chose to use the name Coonan, his mother's maiden name. He began his sentence at HMP Parkhurst on 22 May 1981. Despite being found sane at his trial, he was diagnosed with paranoid schizophrenia. Attempts to send him to a secure psychiatric unit were blocked. While at Parkhurst he was seriously assaulted by James Costello, a 35-year-old career criminal with several convictions for violence. On 10 January 1983, he followed Sutcliffe into the recess of F2, the hospital wing at Parkhurst Prison, and plunged a broken coffee jar twice into the left side of Sutcliffe's face, creating four wounds requiring 30 stitches.[56] In March 1984 Sutcliffe was sent to Broadmoor Hospital, under Section 47 of the Mental Health Act 1983.
His wife obtained a separation from him in 1982 and a divorce in April 1994. On 23 February 1996, Sutcliffe was attacked in his room in Broadmoor Hospital's Henley Ward. Paul Wilson, a convicted robber, asked to borrow a videotape before attempting to strangle him with the cable from a pair of stereo headphones. Two other convicted murderers, Kenneth Erskine and Jamie Devitt, intervened on hearing screams.
After an attack with a pen by fellow inmate Ian Kay on 10 March 1997, Sutcliffe lost the vision in his left eye, and his right eye was severely damaged. Kay admitted trying to kill Sutcliffe, and was ordered to be detained in a secure mental hospital without limit of time.
In 2003 it was reported that Sutcliffe had developed diabetes.
Sutcliffe's father died in 2004 and was cremated. On 17 January 2005 Sutcliffe was allowed to visit Grange-over-Sands where the ashes had been scattered. The decision to allow the temporary release was initiated by David Blunkett and ratified by Charles Clarke when he became Home Secretary. Sutcliffe was accompanied by four members of the hospital staff. Despite the passage of 25 years since the Ripper murders, Sutcliffe's visit was the focus of front-page tabloid headlines.
On 22 December 2007, Sutcliffe was attacked by fellow inmate Patrick Sureda, who lunged at him with a metal cutlery knife while shouting "You f****** raping, murdering bastard, I'll blind your f****** other one". Sutcliffe flung himself backwards and the blade missed his right eye, stabbing him in the cheek.
On 17 February 2009, it was reported that Sutcliffe was "fit to leave Broadmoor". On 23 March 2010, the Secretary of State for Justice, Jack Straw, was questioned by Julie Kirkbride, Conservative MP for Bromsgrove, in the House of Commons, seeking reassurance for a constituent, a victim of Sutcliffe, that he would remain in prison. Straw responded that whilst the matter of Sutcliffe's release was a parole board matter, "that all the evidence that I have seen on this case, and it's a great deal, suggests to me that there are no circumstances in which this man will be released".
Appeal
An application by Sutcliffe for a minimum term to be set, offering the possibility of parole after that date if it is thought safe to release him, was heard by the High Court on 16 July 2010. The High Court decided that Sutcliffe will never be released.
Mr Justice Mitting said: "This was a campaign of murder which terrorised the population of a large part of Yorkshire for several years. The only explanation for it, on the jury's verdict, was anger, hatred and obsession. Apart from a terrorist outrage, it is difficult to conceive of circumstances in which one man could account for so many victims."