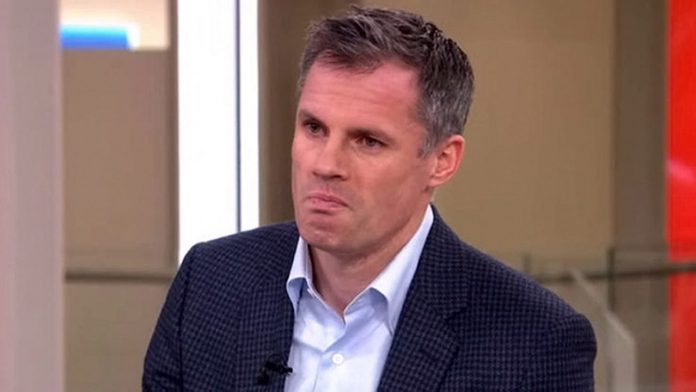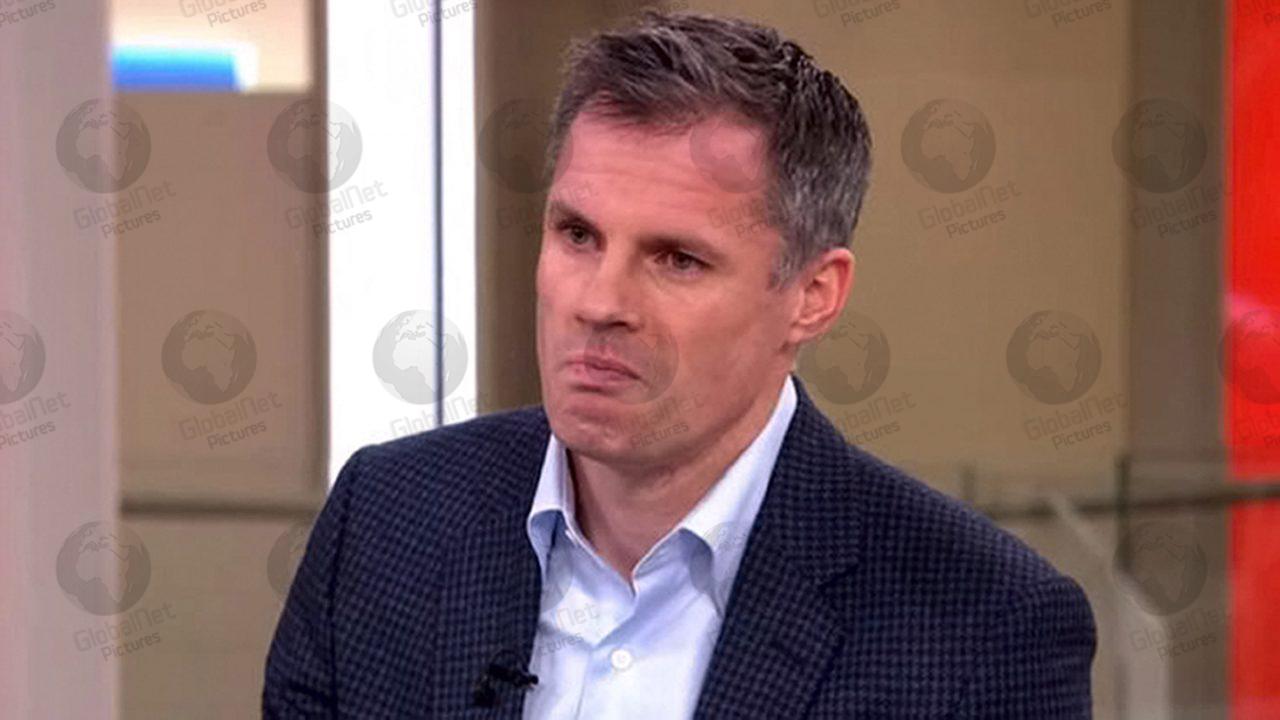 Sky pundit squirms as he is forced to watch himself spitting at 14-year-old girl
Sky Sports pundit Jamie Carragher on Sky Sports News today after being caught on camera spitting at a 14-year-old girl, says his actions were "a huge mistake" and "a moment of madness" as he tries to save his job at Sky Sports.
He is forced to watch the footage of him spitting by the interviewer and is asked: " Why did you do it? It's disgusting."
Carragher has been suspended by Sky News but not yet sacked after he was filmed on a mobile phone spitting at a 14-year-old girl through his car window after reacting to banter ribbing him about Liverpool losing to Man Utd on Saturday.
Footage has emerged showing the former Liverpool defender spitting towards another driver's car as he drove home from the Sky Sports studio after covering the match for Sky Sports alongside Graeme Souness and Teddy Sheringham.
Carragher left the studio after his appearance and was later caught on a phone camera spitting towards a Man Utd fan who was goading him about the result as he drove home.
There are growing calls for Carragher to be sacked for reacting to what he has described as " a bit of banter" – by spitting out of his car window towards the driver of the other vehicle who was filming him on a mobile phone as he goaded him about the result.
However the spit landed on the driver's teenage daughter who was on the passenger side of the vehicle with her window open. The saliva hit her in the face, causing her to cry.
Carragher has since contacted the girl's family and apologised saying his actions were "totally out of order and unacceptable."
Carragher was due to appear on the Sky Monday Night Football show.
Following the incident, calls for him to be sacked have been growing on social media.