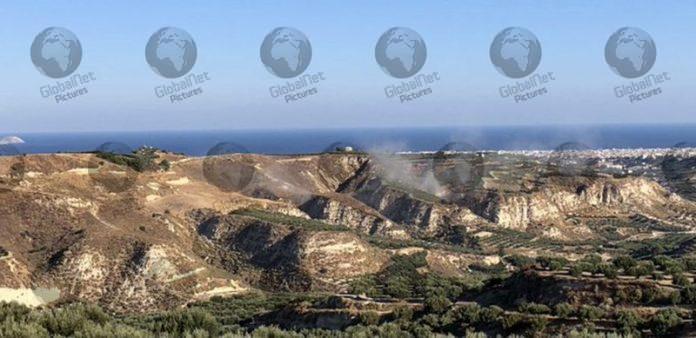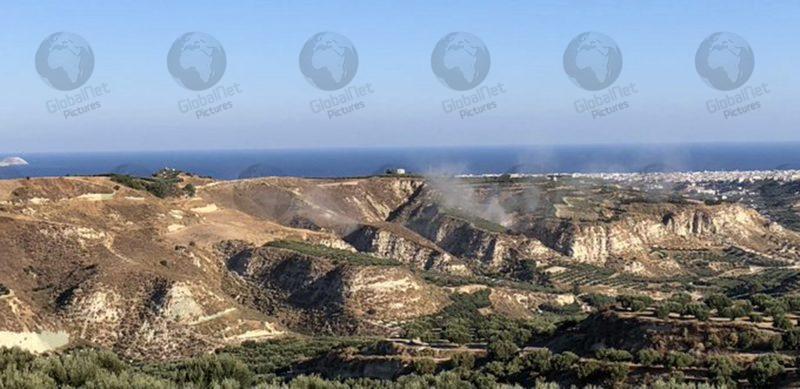 Dust rises on the Greek island of Crete this morning following an earthquake measuring up to 6.5 on the Richter scale.
At least one person has been killed and nine injured following the incident, which was first felt at around 9.15am local time. Local authorities said two people were trapped in damaged buildings.
A man died when the dome of a church that was being renovated in the town of Arkalochori caved in on him.
Greece sits on fault lines and earthquakes are common.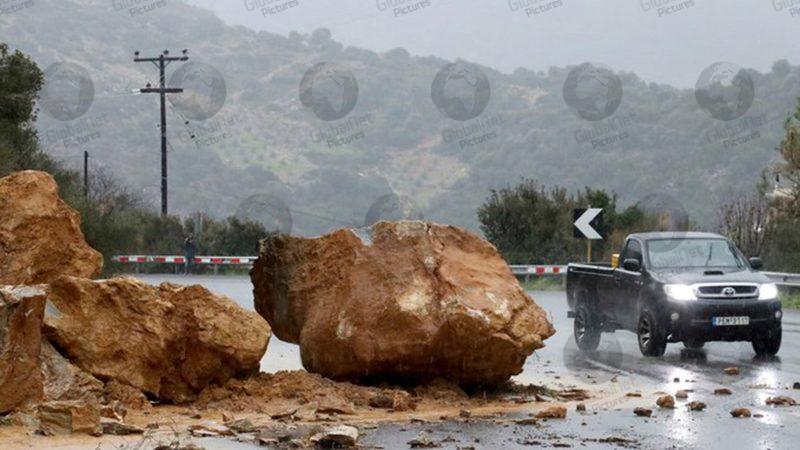 The European Mediterranean Seismological Centre reported that the quake on the popular holiday island had a depth of just 1.24 miles, and was one of a series felt by locals on Monday morning.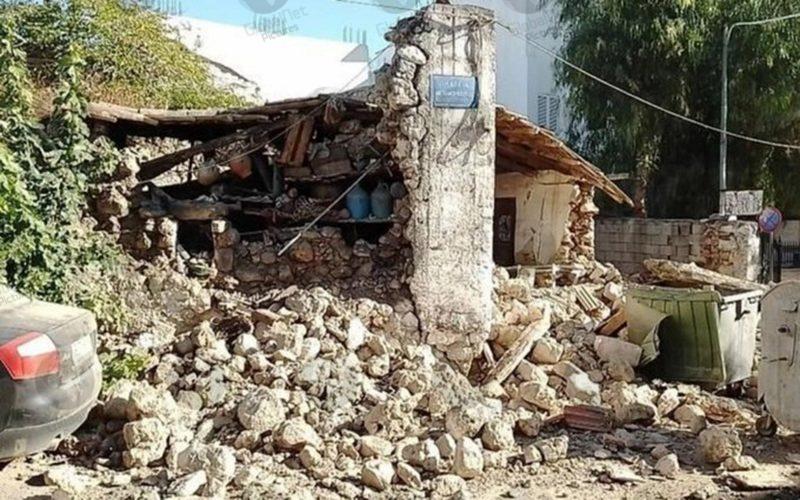 The EMSC reported that an initial 5.6 magnitude quake struck the island minutes before the larger earthquake – with tremors also being felt afterwards. It said four earthquakes were recorded on Crete in total in around 45 minutes.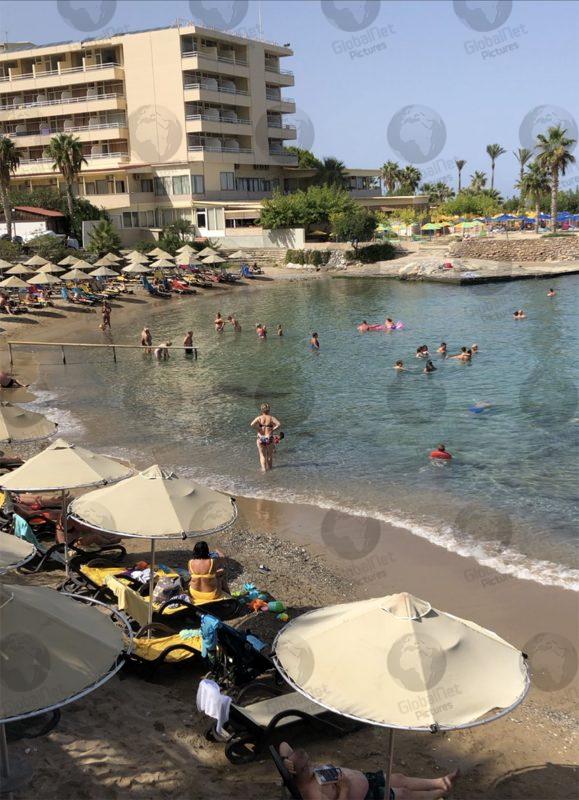 Star Beach in Hersonissos, seen here last week, which is less that 15 kilometres from the reported epicentre                                     © GlobalNet Pictures
The epicentre of the largest quake was said to be around 25km from the capital Heraklion and 4 miles north of the village of Thrapsano. However other reports suggest it was closer.
People fled homes and buildings and schools were evacuated following the incidents.
Local media in Crete reported some damage, mainly with collapsing walls of old stone buildings in villages near the epicenter on the eastern part of the island.
We've all be evacuated due to the earthquake pic.twitter.com/9y0J3nqqMb

— shaun reynolds (@_renna46) September 27, 2021
Yorgos Saslis posted an image on Twitter of dust rising in the distance after the earthquake and wrote: "At only 10km depth, we REALLY FELT this one. All good over here – just a few shattered picture frames. Hope everyone else is doing ok!!"
Media can create an account and login to download images available on this story which will then be listed below.
Follow us on Facebook, Instagram, Twitter and Linkedin #globalnetpictures #GlobalNet_Pics #earthquake #Crete #Richterscale #Greece #EMSC #tremors #Heraklion #Thrapsano