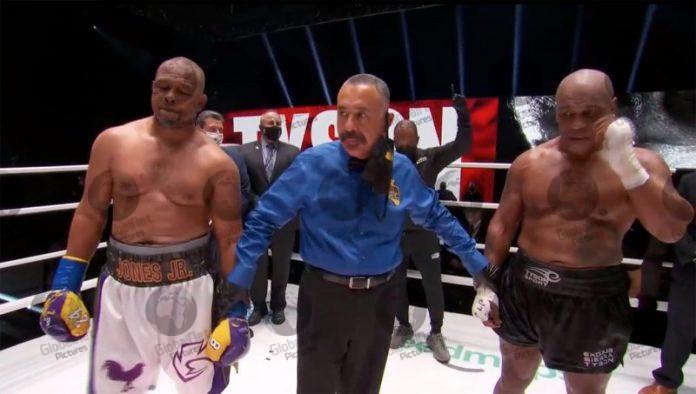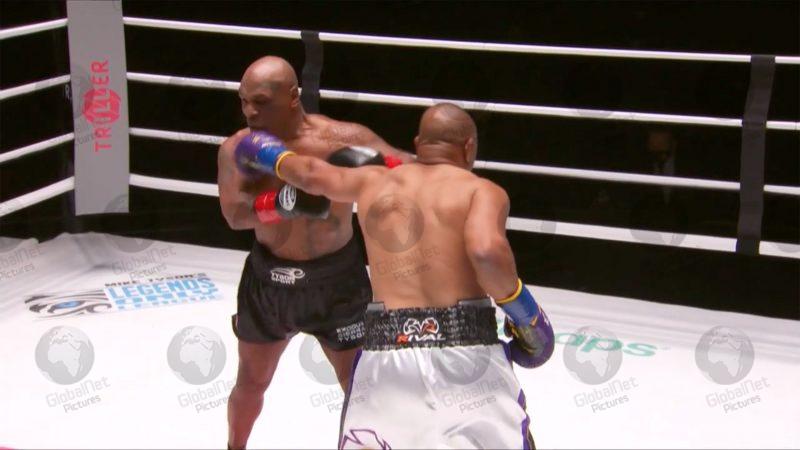 Ageing boxing legends Mike Tyson and Roy Jones Jr fought to a noble draw in their eight round heavyweight pay-per-view exhibition bout last night.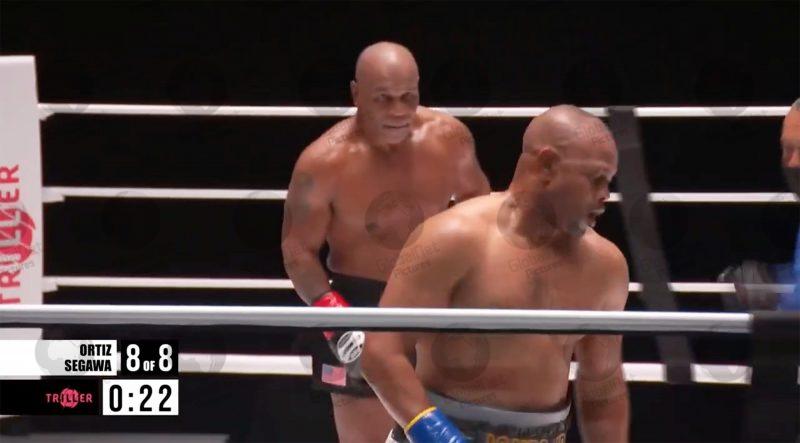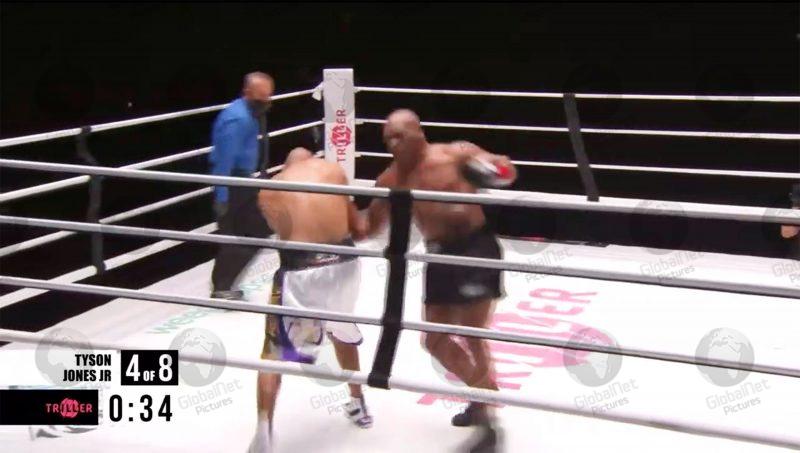 Well the draw was the view of the judges even though Mike, 54, was his usual aggressive self and took the fight to Jones Jr, 51, whereas the slightly younger man and unnatural heavyweight in his prime tried to avoid Tyson's heavy punching power, fighting mainly on the back foot and holding on in the clinches.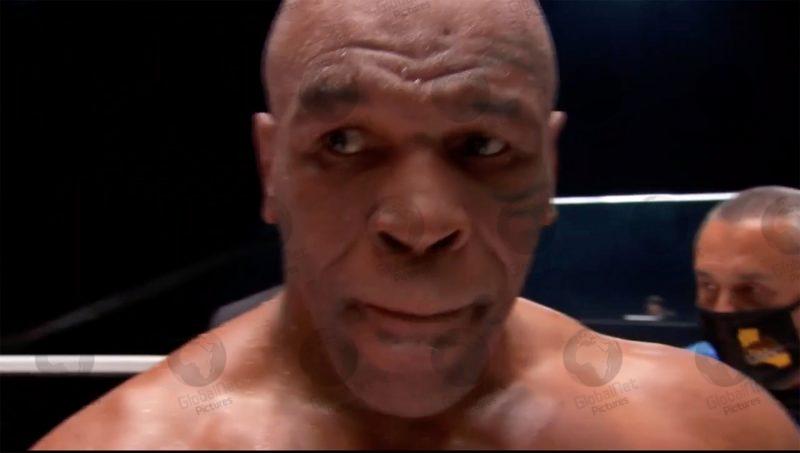 At times Tyson looked almost as scary in the ring as he did in his heyday and after Jones' initial reluctance to find out whether Tyson still had that ferocious power, keeping his distance and holding on for dear life in the early rounds, after taking some heavy digs to the ribs, he finally came out of his shell and showed his ring craft producing some strong lefts that he shoved into Tyson's face as he kept coming forward.
The two minute rounds prevented both fighters working each other out at times. Another minute may have benefited Tyson more and enabled him to connect with a punch that could have stopped the fight. But the round time was reduced for health and safety reasons to try to avoid the over 50-year-old boxers producing a lethal shot. Both boxers were asked not to go for the knockout, although no one could be sure Tyson would remember the request if he had his opponent on the brink of going down.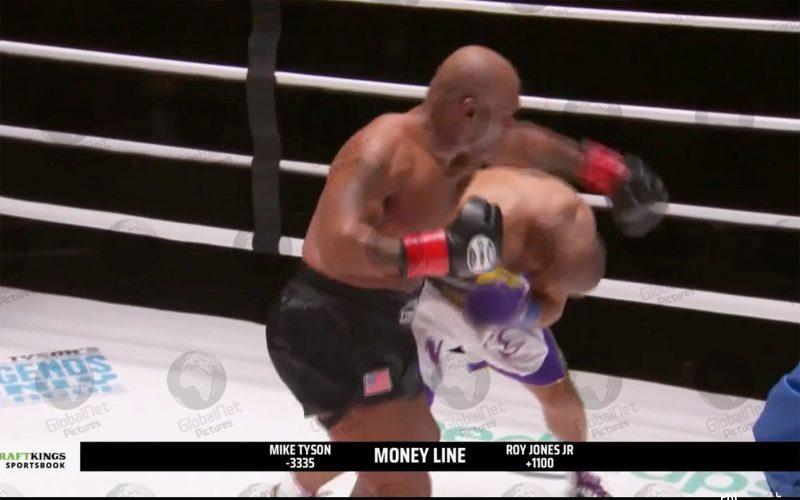 The last time Tyson entered the ring was 15 years ago and both fighters survived to possibly fight another day, which Tyson after the bout seemed keen to do. However Roy Jones Jr seemed a little less keen to face Tyson's punches all over again, wincing and clutching his pummelled ribs during their post fight interview.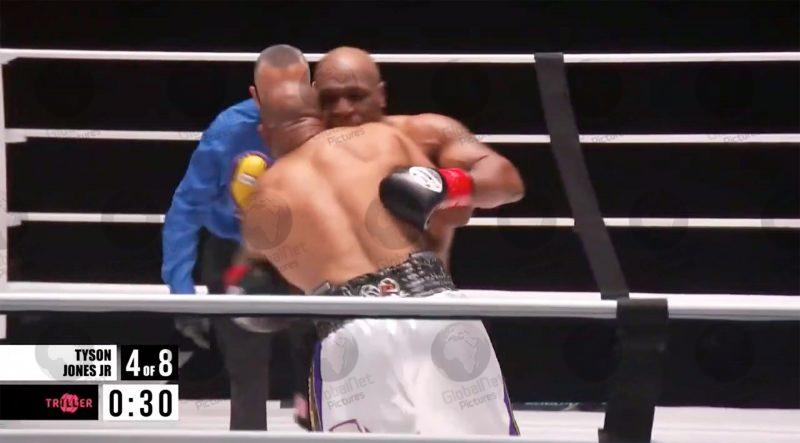 Tyson remembers not to bite his opponent's ear during the fight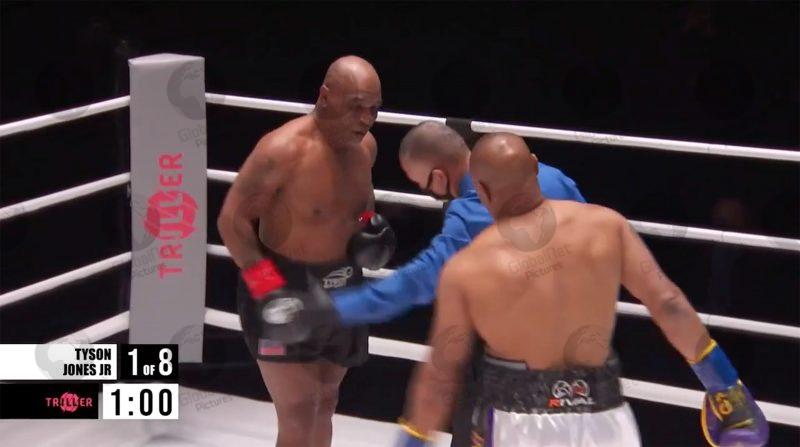 Tyson said: "I was very happy to be here, despite what everyone says I was happy to go to eight rounds. Nobody thought I could go eight rounds, but you've got to go the distance, that's boxing."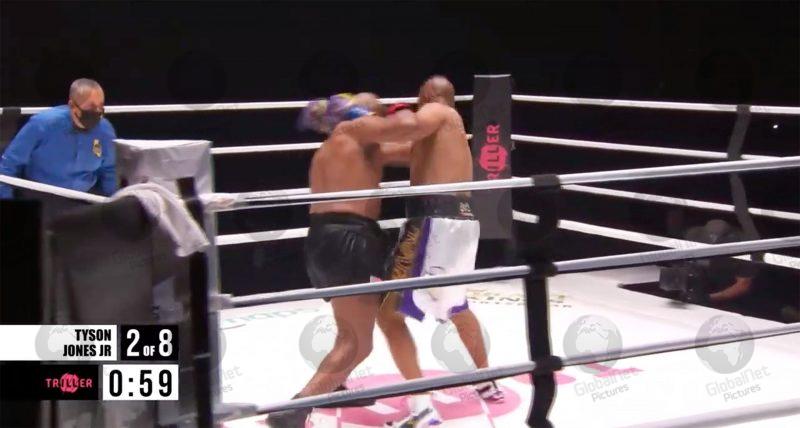 When Jones Jr was asked if he would fight Tyson again in a rematch, he responded: "I'll go talk to my family, see how they feel about it and if they want to do it again, we'll do it again. Everybody loves Mike, I love Mike too but it's something else taking punches from Mike."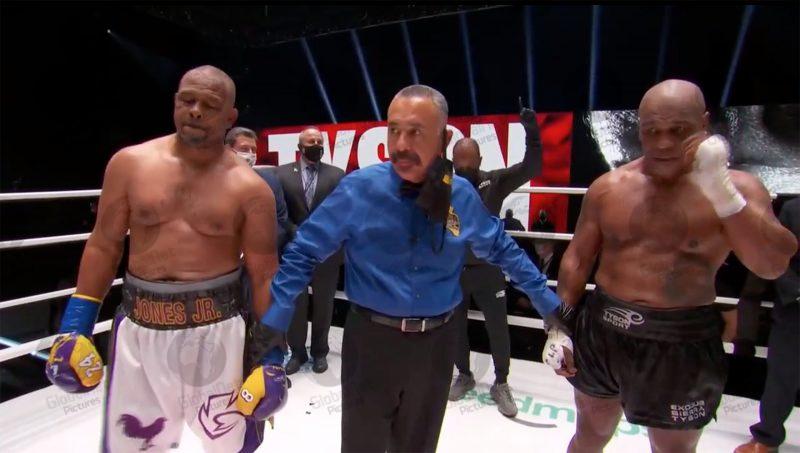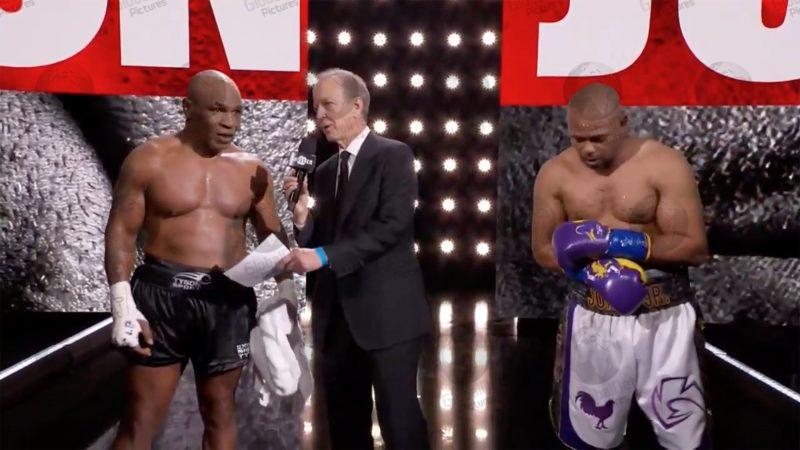 Follow us on Facebook, Instagram, Twitter and Linkedin #globalnetpictures #GlobalNet_Pics #MikeTyson #RoyJonesJr #Boxing #Heavyweights #exhibitionbout #payperview #draw #punchingpower