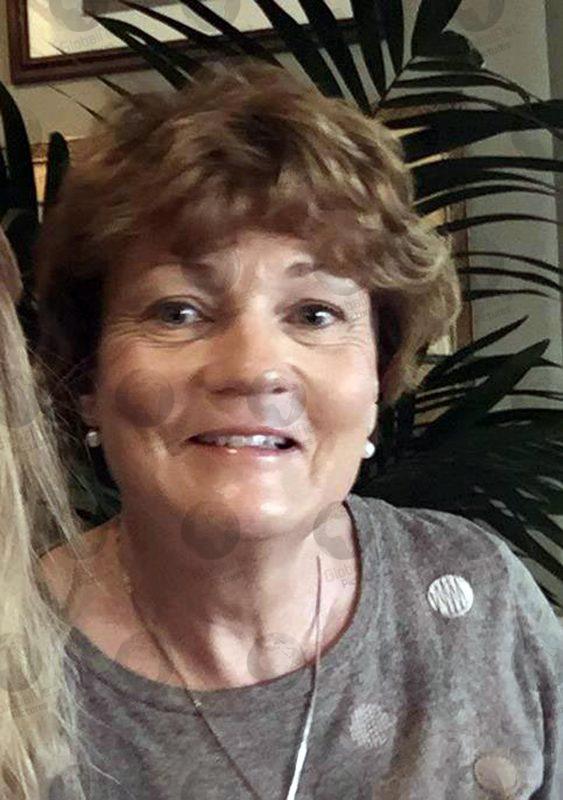 The family of mother-of-two Sharn Iona Hughes, who was run over and killed while taking pictures of the lights at the I'm a Celebrity Get Me Out of Here castle, have paid tribute to her.
Gwrych Castle, near Abergele in Conwy County Borough, Wales, which is said to be haunted, is hosting the current series of ITV's I'm a Celebrity Get Me Out of Here.
Sharn, 58, from Prestatyn, had travelled ten miles from her home to see the lights created around the castle for the TV show to send a photo back to a friend. Her family said 'curiosity' claimed her life. She was sadly pronounced dead at the scene after colliding with a blue Volvo estate car on the A547 Abergele Road at a location known as Middle Gate at around 5pm on Saturday.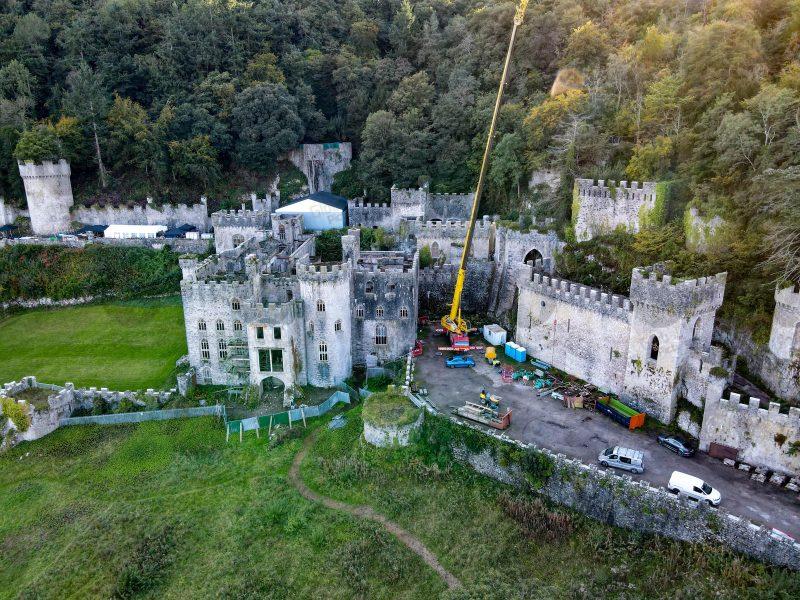 Gwrych Castle
Her family and friends said: "Sharn passed away on the 21st November at roughly 5pm on the A547 Abergele Road, whilst attempting to see the lights at Gwrych Castle.
"Sharn was the youngest daughter of John & Gloria (nee Garbutt) Bevan and she was the devoted wife of Elfyn Hughes, and loving mother to Arron & Annah Hughes.
"Her family and friends are in total shock and perplexed by her tragic death and wish to say the following about their loss: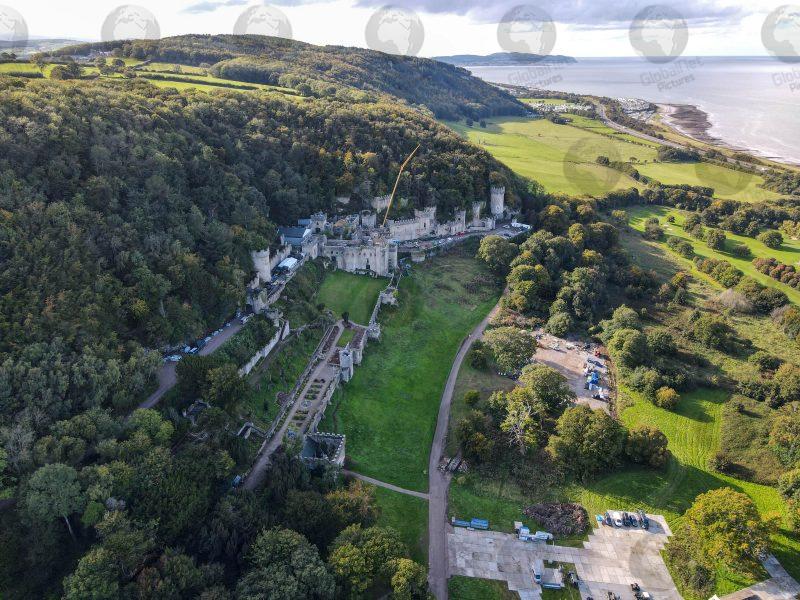 Gwrych Castle near Abergele Pic: DronePics.Wales
"Sharn was so selfless, and had such a joyous, charitable attitude to life. She was in the process of organising deliveries of hampers to the local food bank through the Women's Institute. We'll miss her kindness forever."
"Her curiosity led to her wanting to see the lights at Gwrych Castle which unfortunately led to her untimely tragic death along a very busy road. We are truly heartbroken. She was hoping to take a photo and send it to a friend. We know that several others will have done and plan to do the same. We urge people to take so much care and remember it is a busy main A class road."
The ghost of Winifred Cochrane
Legend has it that the Countess of Dundonald, Winifred Cochrane, haunts the castle.
The countess was born in 1859 and died in 1924. She was the sole heiress of Gwrych Castle when her father, Robert Bamford Hesketh, died in 1894.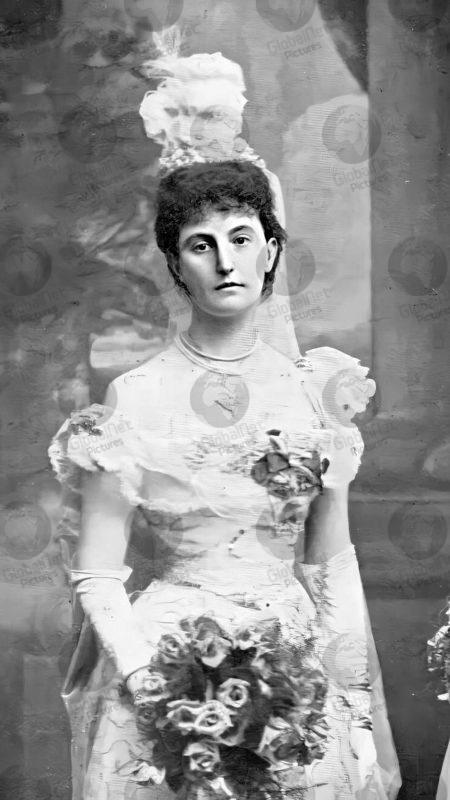 The Countess of Dundonald, Winifred Cochrane
According to the Gwrych Castle website it is claimed Winifred Cochrane still visits The Countess's Tower, which is said to be one of the main areas renowned for purported paranormal activity at Gwrych.
There have been documented sightings of a woman in the grounds and other ghostly apparitions.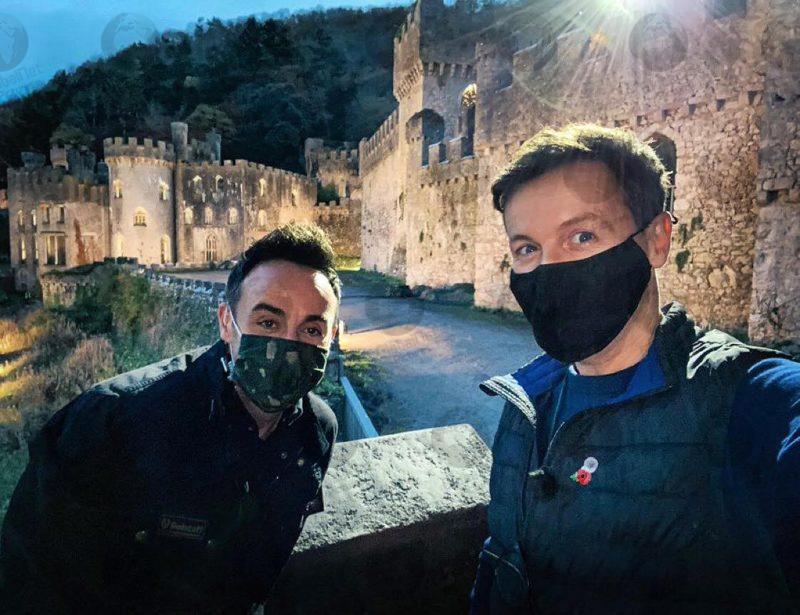 Show hosts Anthony McPartlin and Declan Donnelly wearing masks outside Gwrych Castle 
The Headless Monster
And on the main road leading to Colwyn Bay near the castle a person claimed in documented articles in 1913 that he saw a "headless monster" in a field over a hedge. Another person claimed they heard a screech on the same road, but the headless creature turned out to be a black and white sheep that looked headless due to its black head blending with the shadows of the hedges and the screech turned out to be a broken branch of a tree being blown by the wind.
The tale heightened fear and caused many people to avoid that road completely, walking miles longer or taking a train instead. Men also took up arms, purchasing revolvers to protect themselves on their way to work.
Paranormal Investigator Gemma Williams told the MailOnline she had seen a "lady in a red dress who just walked out of the wall" in the castle's grounds at night. She said she ended up running away when the woman – who had an "old fashioned red dress on, a white shawl going over her arms and curly blonde hair" – screamed.
A servant girl who fell off a horse and died in the grounds is also still said to return to the castle in ghostly form.
The castle's website says: "Real life ghost encounters by visitors to Gwrych Castle are commonplace."
Follow us on Facebook, Instagram, Twitter and Linkedin #globalnetpictures #GlobalNet_Pics #SharnIonaHughes #GwrychCastle #tributes #haunting #ghost #headlessmonster #Imacelebrity #castle #CountessofDundonald #WinifredCochrane