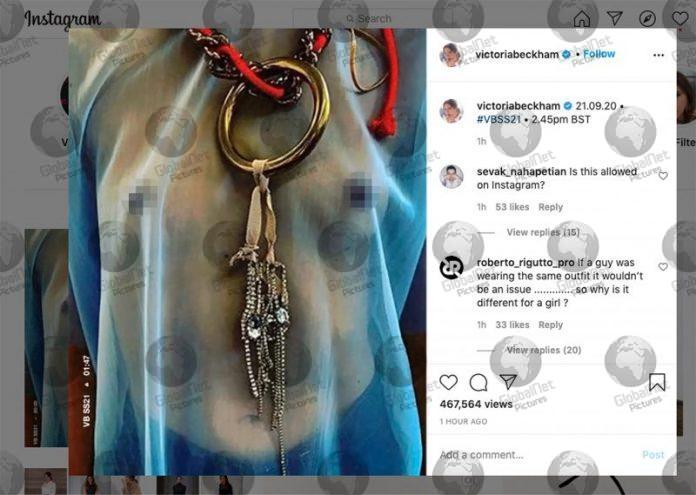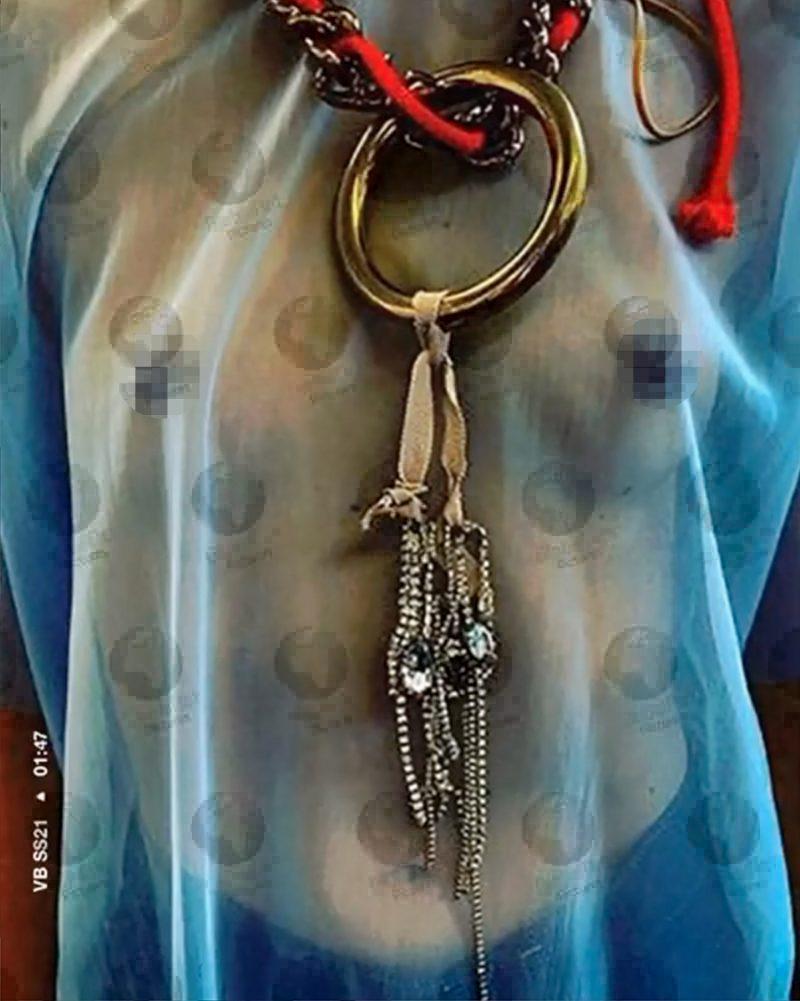 Victoria Beckham broke Instagram nudity rules today after posting this video showing a topless model from the waist up. Followers remarked that the post broke the social network's regulation of what you are allowed to post and that as a result it would be taken down.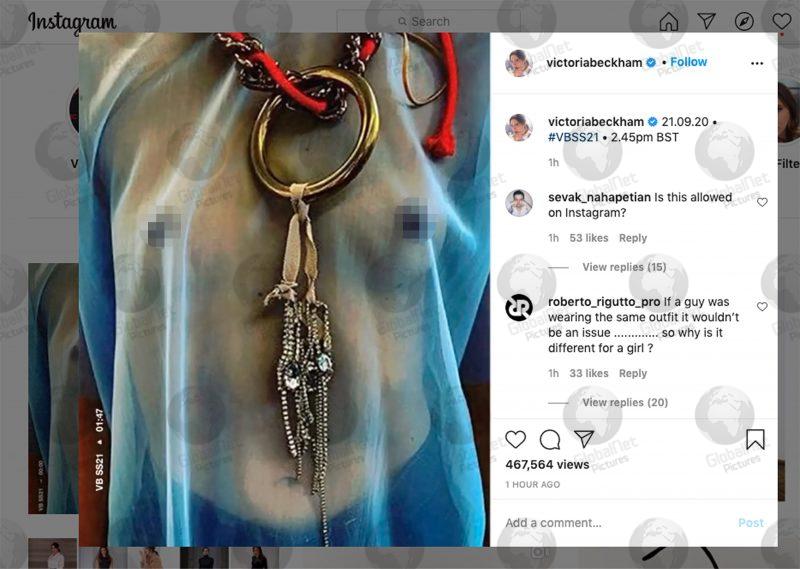 Posh shared the video showing a female wearing a sheer top who is naked from the waist up and wearing a gold chain and large gold ring to promote her 2021 fashion range, captioning the video: "21.09.20 • #VBSS21 • 2.45pm BST."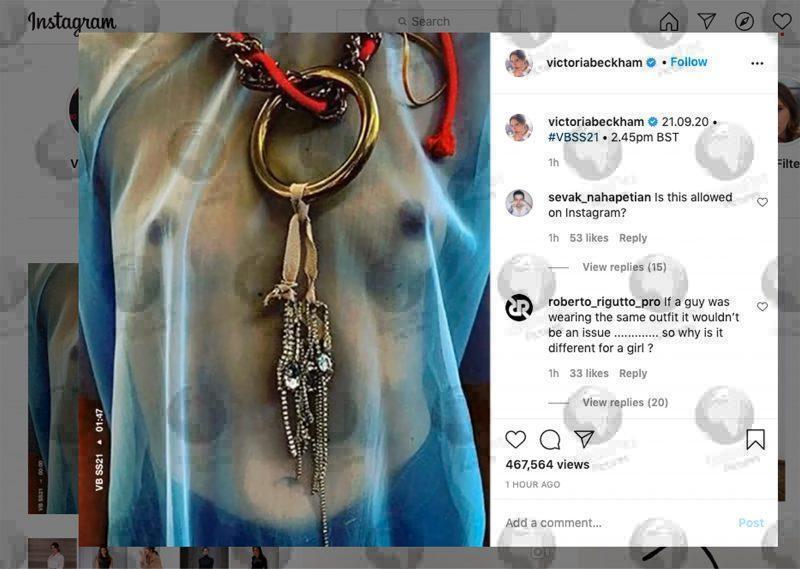 Instagrammer sevak_nahapetian commented: "Is this allowed on Instagram?" and janfox21 asked whether the nudity was "appropriate".
However the post had racked up almost half a million views within the first hour.
Follow us on Facebook, Instagram, Twitter and Linkedin #globalnetpictures #GlobalNet_Pics #VictoriaBeckham #posh #topless #nudity #breakingtherules #Instagramrules #toplessvideo #socialnetworkviolation #freethenipple