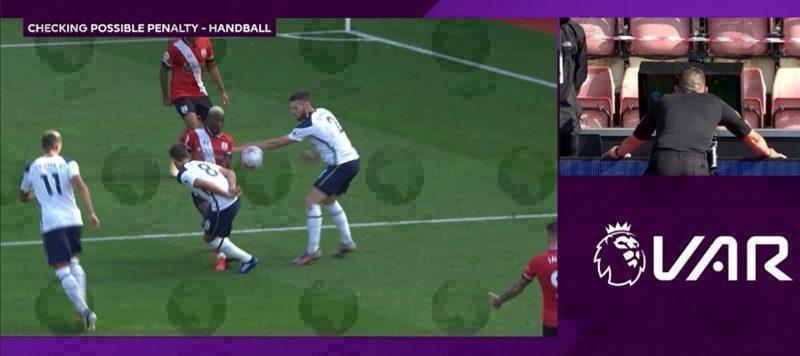 The new rule where it is handball every time the ball strikes the hand or the arm in the penalty box – unless it is on the sleeve below the shoulder – has been branded a farce following a number of controversial decisions this weekend in the Premier League.
West Ham were denied a penalty against Arsenal yesterday because the ball hit a player on the sleeve on the upper arm (shown below) but today there was more controversy in the Southampton game against Spurs.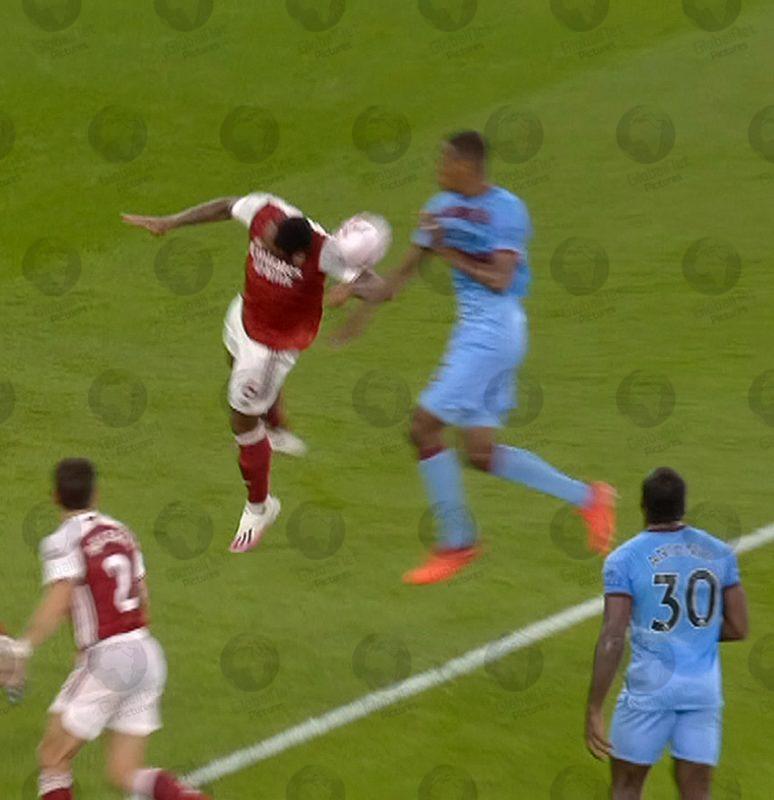 Arsenal's Gabriel goes to head the ball in the penalty box and it hits his arm on the shirt sleeve below the shoulder yesterday, but West Ham were not awarded a penalty
The VAR replay here (below) shows the ball deflecting up and hitting the outstretched hand of Tottenham Hotspur's Matt Doherty this afternoon giving him no chance to move his arm out of the way after Moussa Djenepo tried to squeeze the ball through in the box.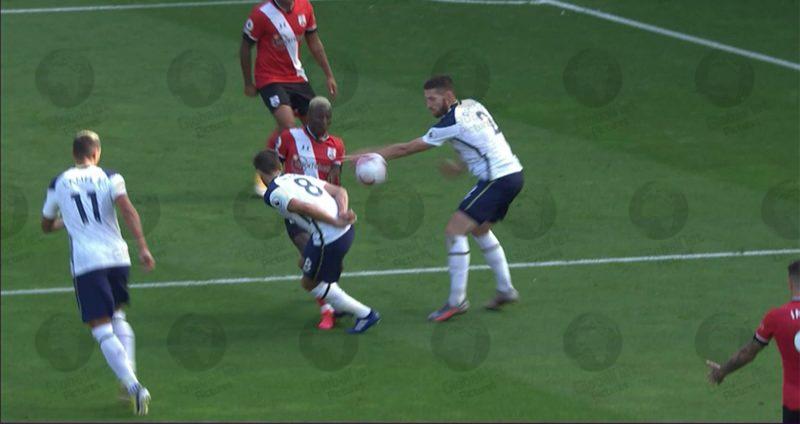 With the new rules stating it's a penalty when it hits the hand or arm from the sleeve downwards, VAR gave it as a penalty this afternoon in the live game on BT Sport 1 HD, from which Southampton scored to reduce it to Southampton 2 Tottenham 5.
But the new ruling has been criticised as seriously flawed as it could mean that strikers could effectively cheat to get a penalty by flicking the ball up towards a player's arm in the box, giving the opposition defender no chance of moving their arm out of the way. It was also suggested it could also lead to kids cheating and copying the move in the playground.
Follow us on Facebook, Instagram, Twitter and Linkedin #globalnetpictures #GlobalNet_Pics #handball #penalty #premierleaguefootball #Southampton #Spurs #bizarrerule #cheating #Tottenham #MattDoherty #VAR