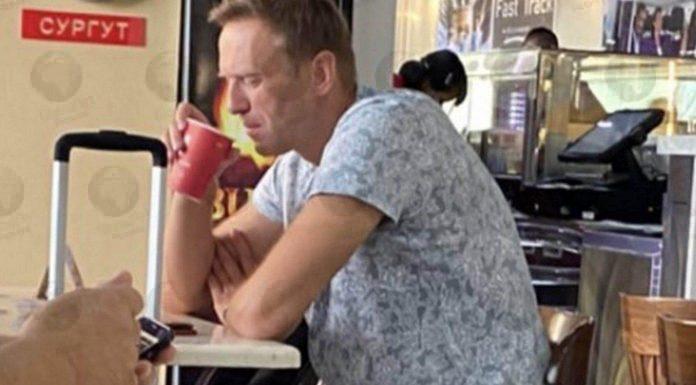 Alexei Navalny, Vladimir Putin's arch political rival and critic, is seen here drinking from a takeaway cup at the Vienna Cafe at Tomsk airport where he is said to have been poisoned, in a photo taken at the airport before he fell gravely ill.
Navalny was rushed unconscious to hospital where he is now in a coma and attached to a ventilator after falling ill on a flight from Tomsk to Moscow, forcing the plane to make an emergency landing in the Siberian city of Omsk.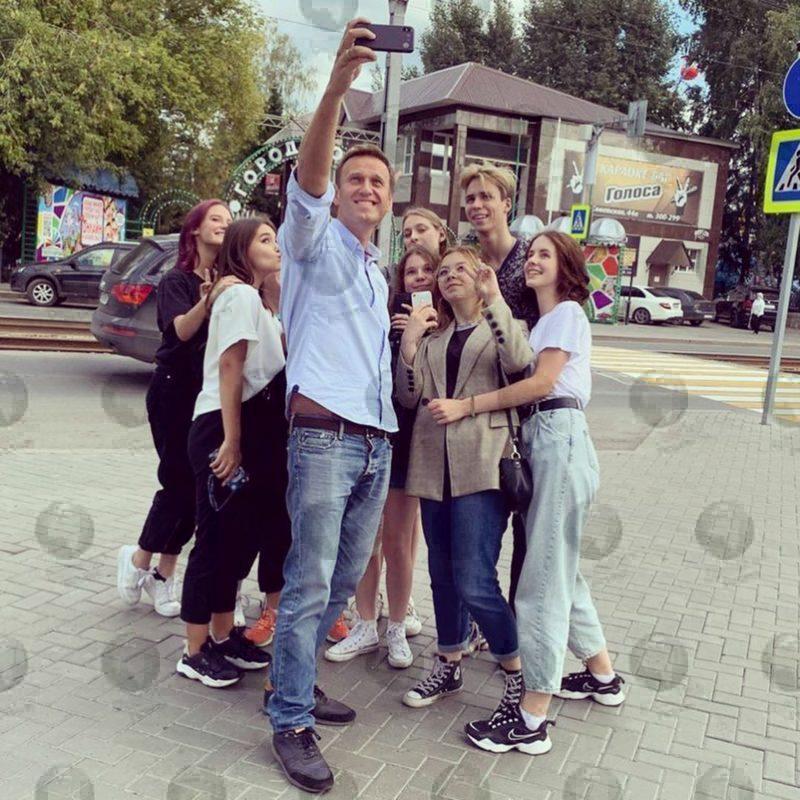 Last picture posted by Alexei Navalny yesterday on Instagram before the flight, taken while he was in Tomsk, Russia, posing for a selfie with a group of young people                      Pic: Instagram/navalny
Video posted online shows Navalny being rushed to intensive care where his condition is described by press secretary Kira Yarmysh as 'grave'.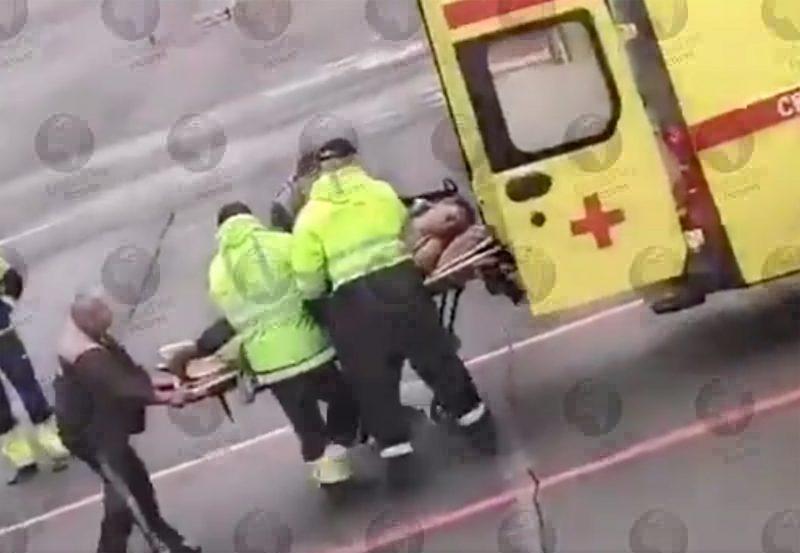 Alexei Navalny is rushed to hospital on a stretcher after apparently being poisoned  Pic: Twitter
Kira Yarmysh said Alexei Navalny was poisoned at the airport when it was added to a cup of tea he was pictured here drinking at an airport cafe in a photo posted on Instagram and then widely circulated on social media.
Footage has also emerged from on board the plane in which he can be heard screaming in pain before losing consciousness.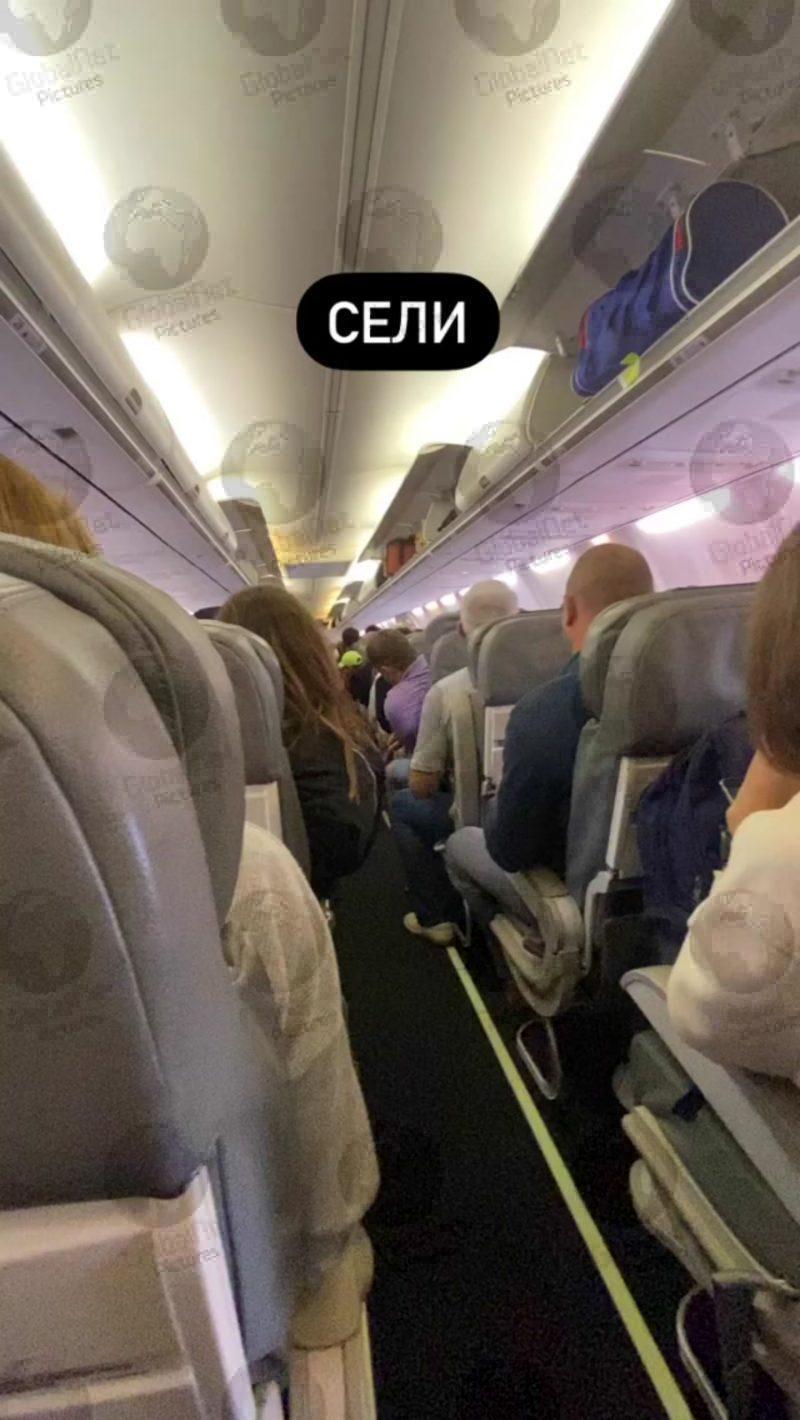 Grab posted by djpavlin on Instagram from video footage filmed on board a flight from Tomsk to Moscow in which Alexei Navalny can be heard in the background wailing in pain after his cup of tea was allegedly poisoned             Pic: Instagram/djpavlin
Pavel Lebedev, a passenger on the aircraft, described what he witnessed in a social media post. He wrote:"At the start of the flight he went to the toilet and didn't come back. He started feeling really sick. They struggled to bring him round and he was screaming in pain."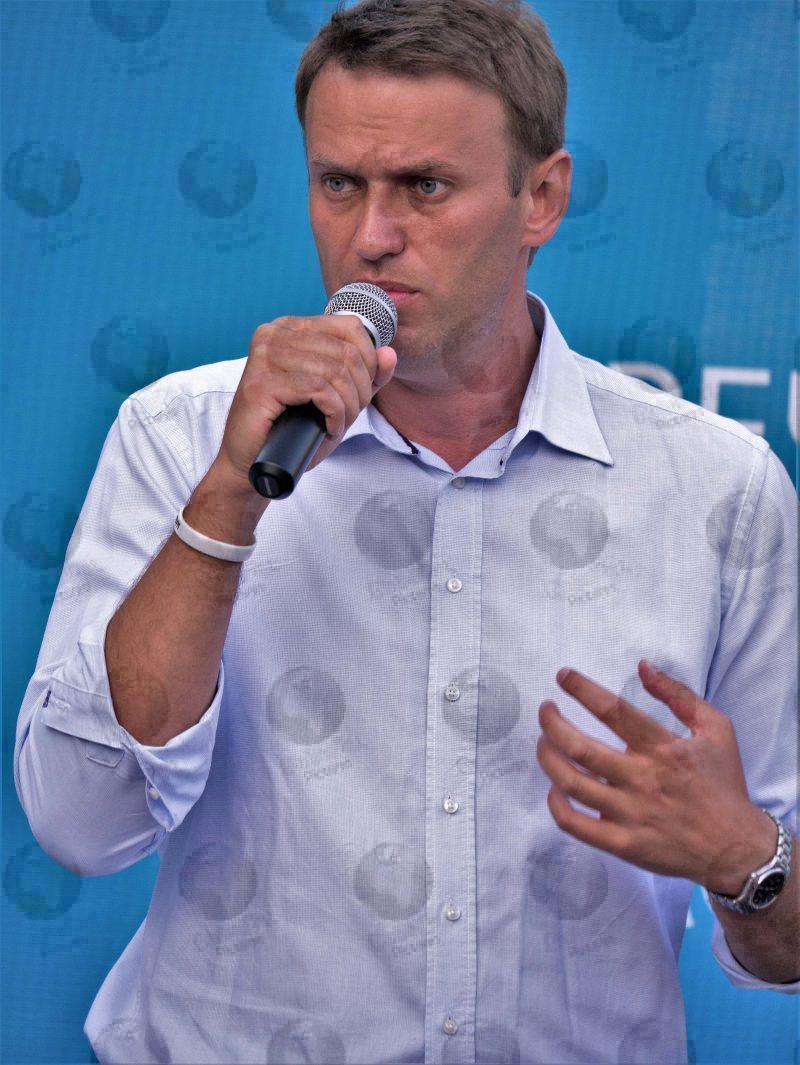 Alexei Navalny in pictured here in front of his electorate, asking Muscovites to vote for him in August 2013        Pic: IlyaIsaev
The Vienna Cafe at Tomsk airport, which served him the tea, has now been closed down as an investigation takes place and the manager of the cafe where the photo was taken showing him drinking from a takeaway cup, said the member of staff who served the hot drink has disappeared and has not yet been traced.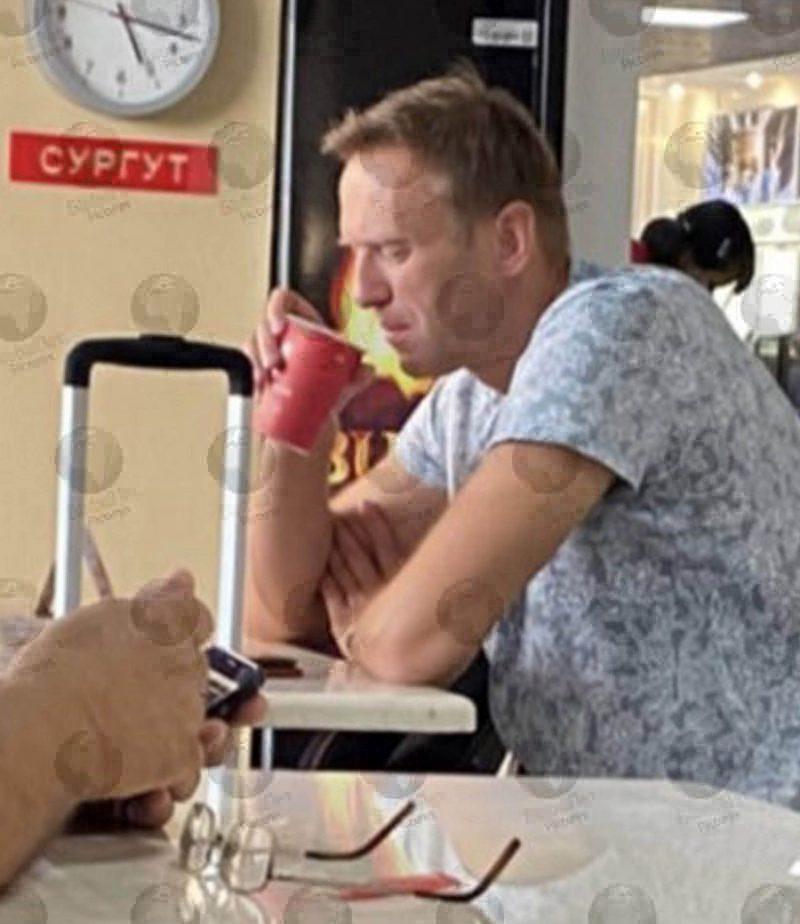 Alexei Navalny drinking from a takeaway cup at the Vienna Cafe before he fell gravely ill Pic: Instagram/djpavlin
The Kremlin has since said that it wishes anti-corruption campaigner Alexei Navalny a "speedy recovery". Navalny, 44, has been a fierce critic of President Putin.
Over the summer he described a vote on constitutional reforms, which allow Vladimir Putin to serve another two terms in office, as a "coup" and a "violation of the constitution."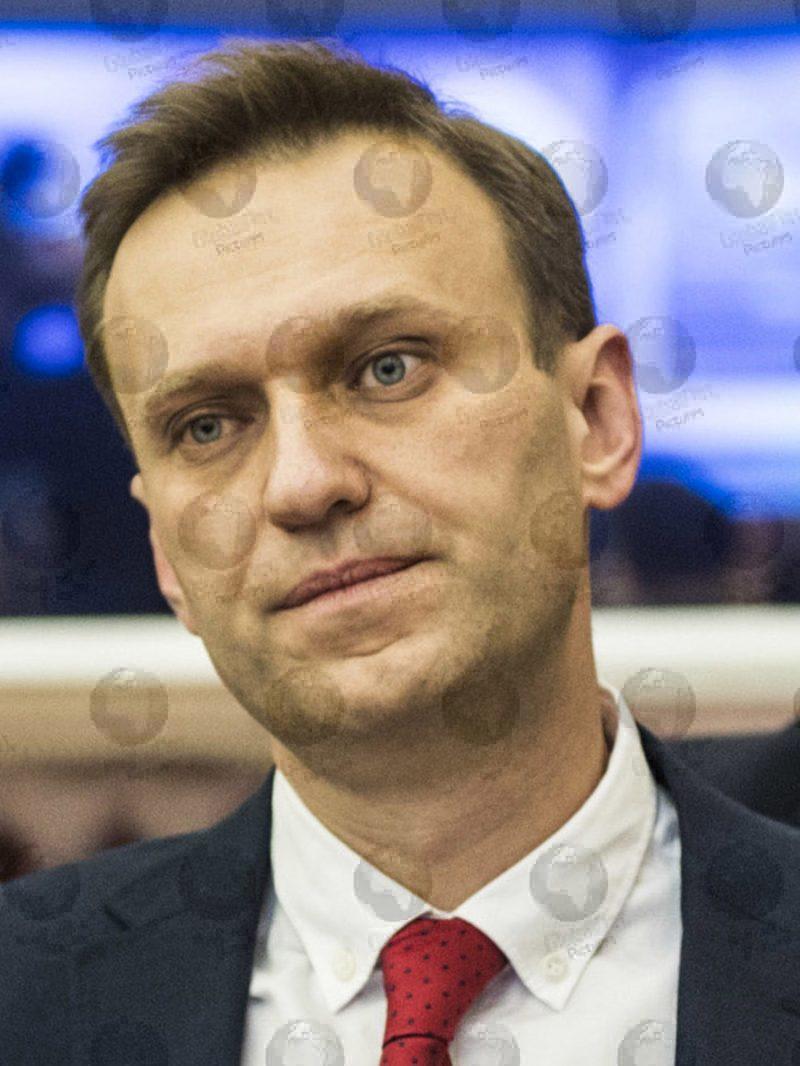 Alexei Navalny                  Pic: Evgeny Feldman
Anti-Corruption Foundation press secretary Kira Yarmysh tweeted:"This morning Navalny was returning to Moscow from Tomsk. During the flight, he felt ill. The plane made an urgent landing in Omsk. Alexei has toxic poisoning."
"We suspect that Alexei was poisoned by something mixed into tea. It was the only thing he drank since morning.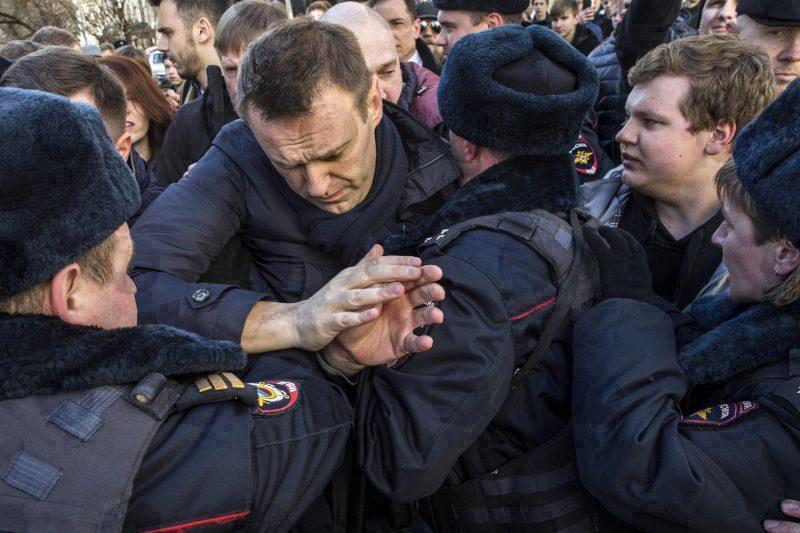 Alexei Navalny is pictured here being arrested on Tverskaya street in Moscow during Russian protests in March 2017        Pic: Evgeny Feldman
"Doctors are saying that the toxic agent absorbed faster through the hot liquid. Right now Alexei is unconscious."
Kira Yarmysh later said the intensive care area was now full of police officers with Alexei Navalny in a coma and on a ventilator.  She said they had later asked to search his belongings.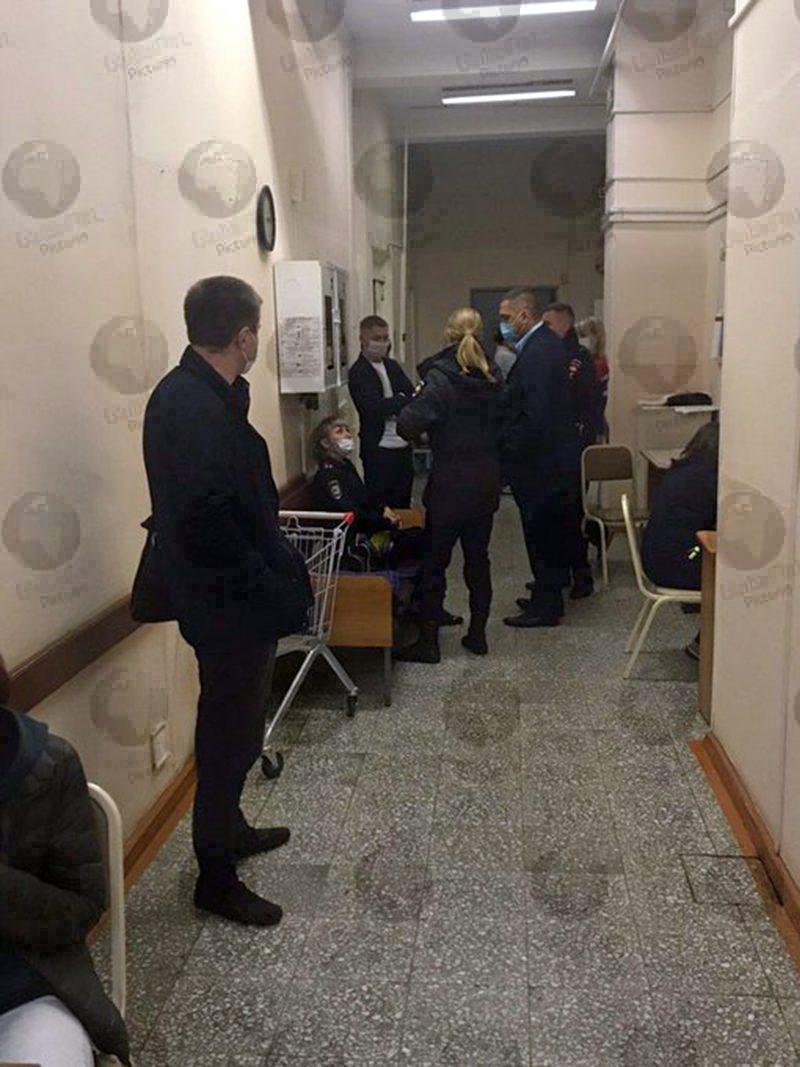 Police in the corridor of the intensive care unit where Alexei Navalny is currently in a 'grave' condition        Pic: Twitter@Kira_Taymysh
She added that doctors said at one point they were ready to share any information but then later claimed the toxicology tests had been delayed. Ms Yarmysh said they were "clearly playing for time, and not saying what they know."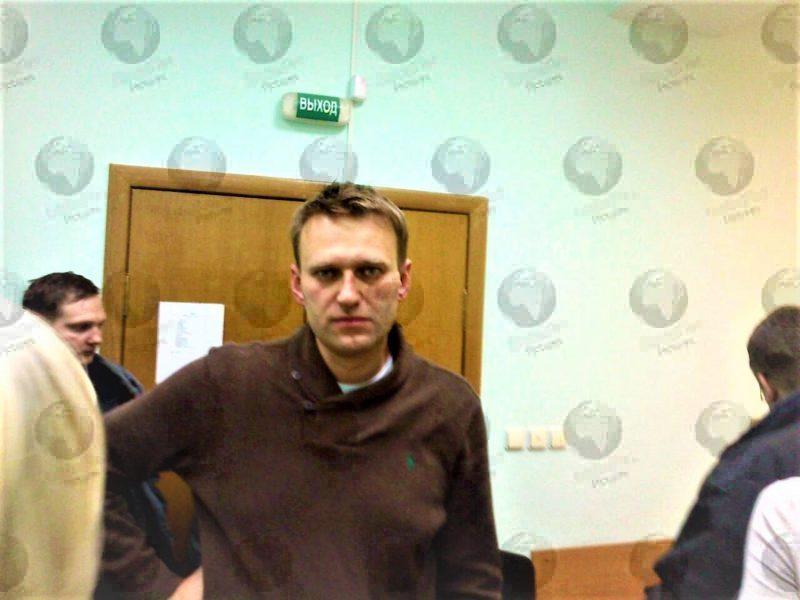 Alexei Navalny pictured in court in December 2011 after he was one of around 300 protesters arrested after parliamentary elections and accusations of electoral fraud
The deputy head physician of the hospital later told the media that it was not certain Mr Navalny had been poisoned but said "natural poisoning" was being considered as one of the possible causes.
Anatoly Kalinichenko said that doctors were "genuinely trying to save (his) life".
Follow us on Facebook, Instagram, Twitter and Linkedin #globalnetpictures #GlobalNet_Pics #AlexeiNavalny #VladimirPutin #poisoned #flight #Tomsk #politicalrival #ViennaCafe