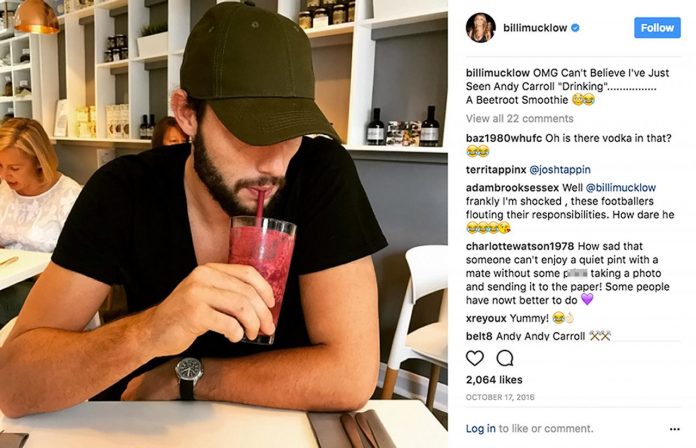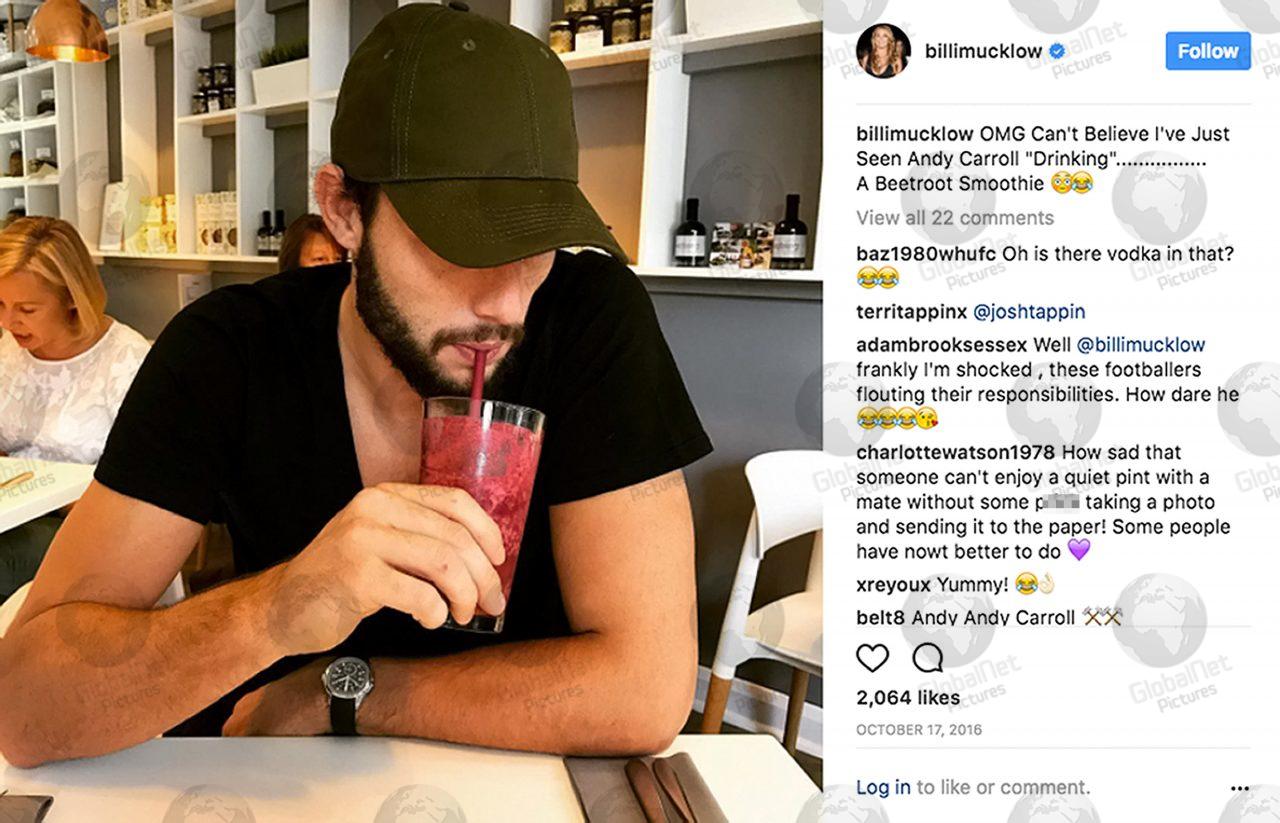 England striker chased in his Jeep Wrangler for expensive timepiece
West Ham United striker Andy Carroll, pictured wearing a watch in a photo posted on October 17 2016, two weeks before he was targeted for an attempted robbery of a £22,000 watch.
Jack O'Brien, 22, is on trial at Basildon Crown Court for attempting to rob West Ham United striker Andy Carroll of a £22,000 wristwatch as the footballer drove home from training in his green Jeep Wrangler on November 2 2016.
The England forward has told the court how he was returning home from the West Ham training ground when he was chased in his Jeep by two motorcycle bandits.
This photo was posted on Andy Carroll's partner Billi Mucklow's Instagram page.
It is not known is he is wearing the same watch here that was targeted in the robbery.