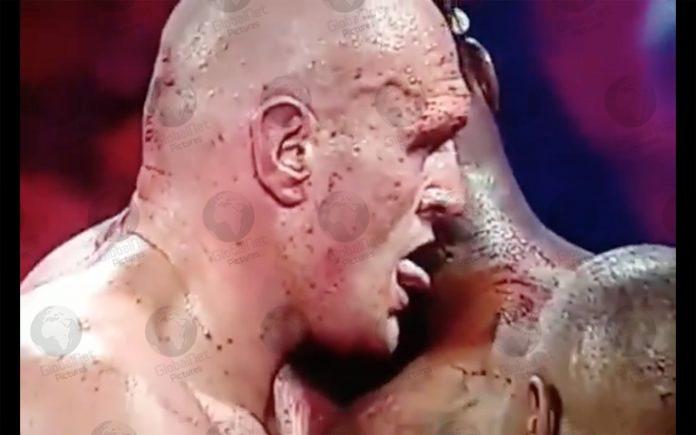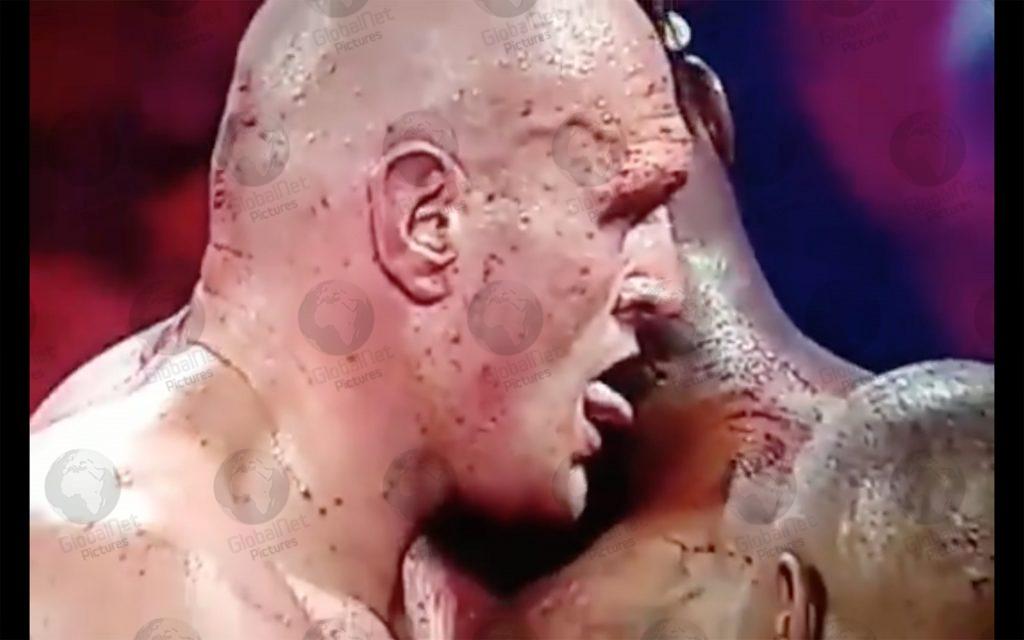 Tyson Fury licked Deontay Wilder's blood during their WBC world heavyweight boxing title fight in Las Vegas in the early hours of this morning (GMT).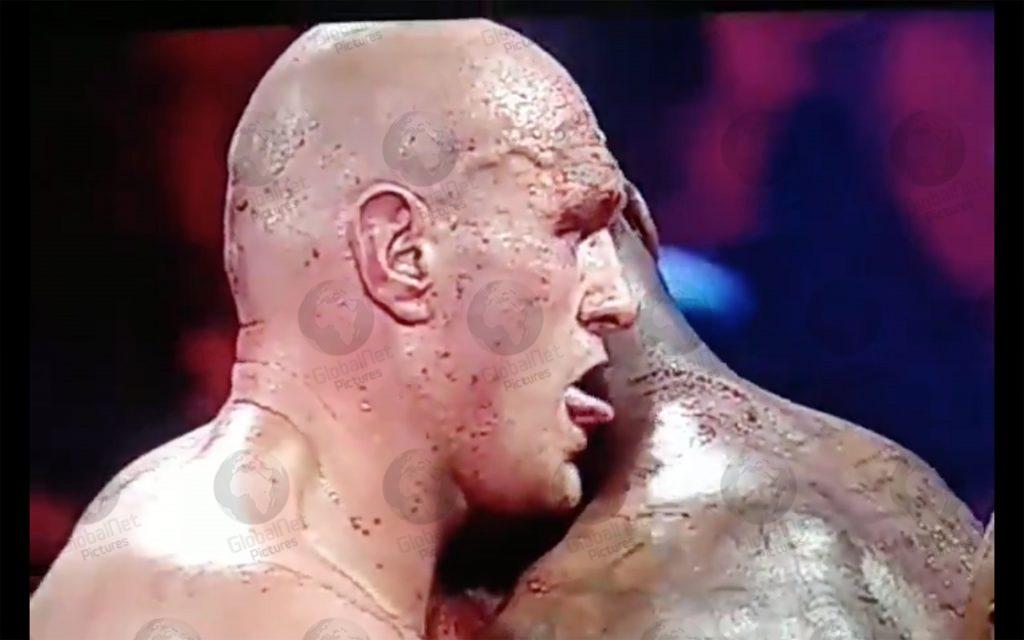 The Gypsy King of the ring said before the rematch after their first fight ended in a draw: "A fighting man tastes blood."
But no one thought he would literally try to taste Wilder's blood, as he did in the sixth round of their epic second bout, which was televised live on box office pay-per-view.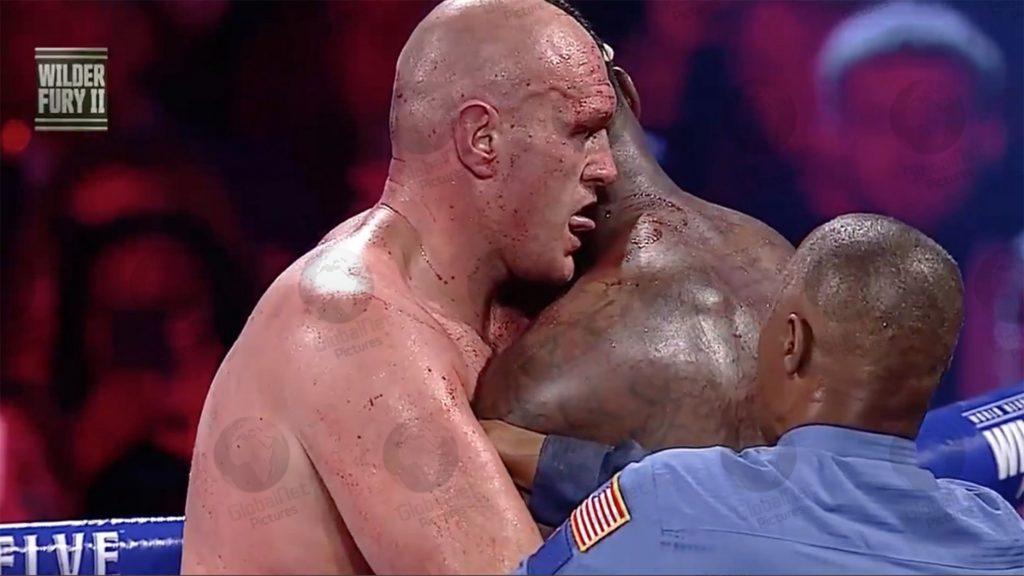 Fury set tongues wagging and fingers ablaze on Twitter this morning with his outrageous behaviour when he repeatedly flicked out his tongue like a snake at blood smeared on Wilder's neck and shoulder as the heavyweights got up close in a clinch the round before he won the fight in the seventh when Wilder's corner threw in the towel.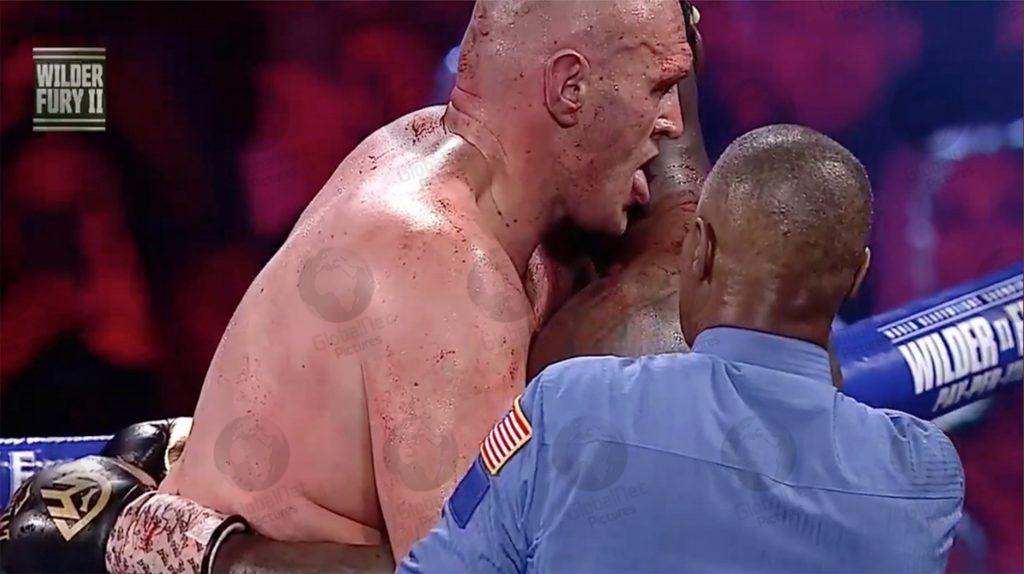 Follow us on Facebook, Twitter and Instagram #glolbalnetpictures #TysonFury #DeontayWilder #heavyweightitle #LasVegas #licked #roundsix #blood #tastingblood #WBC